I used to complete surveys in my free time, and one of the things I loved about it is you can do it from the comfort of your own home and earn money almost effortlessly. I used to do it while waiting in line at the grocery cashier, while having my morning coffee, or waiting for the laundry to be done.
Sure, it didn't make me a lot of money and it couldn't replace a full-time or part-time job, but it was still a fun way to get free money.
InboxDollars is one of the most popular survey sites that claims to pay its users for completing surveys and doing simple online tasks. But is InboxDollars as good as it sounds? If you want to know whether InboxDollars is right for you, then read my InboxDollars review!
In this InboxDollars review, you'll learn:
Is InboxDollars legit? Does it really pay?
How much can you potentially make with InboxDollars?
What are the different ways to earn money with InboxDollars?
What are the pros and cons of InboxDollars?
This post contains affiliate links. I may earn a commission at NO extra cost to you for your purchases made through these links. Disclosure.
What is InboxDollars?
Like other survey sites, InboxDollars roll out online surveys to members. It basically helps perform market research with its affiliated brands by getting thoughts and feedback from consumers like you and I. In return, InboxDollars give you cash rewards for your time and effort.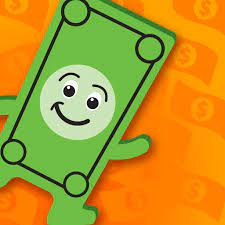 But InboxDollars is more than just a survey site. It offers plenty of other ways to make extra money, such as using the InboxDollars search engine, playing games, completing offers, watching videos, shopping online, and more.
Each of these tasks has a corresponding time frame and cash rewards. For example, InboxDollars may ask you to complete surveys in XX number of minutes, earning you $0.X dollars. Inbox Dollars is transparent that way, allowing you to decide if a specific task is worth your time and its compensation.
How Does InboxDollars Work?
The first step to making money on inboxdollars is to create your InboxDollars account. Input your information, verify your email, and earn a $5 sign-up bonus. You also earn $.050 by completing the tasks on your dashboard.
Now with an active Inboxdollars account, you can start earning money by:
Answering paid survey
Watching videos
Accepting special offers
Playing games
Using magic receipts
Using the inboxdollars search engine
Shopping online
Playing scratch and win
Each of these activities lets you earn money. Other paid survey sites and get paid to sites offer coins or points, but Inbox dollars pay real cash rewards. You can redeem your earnings as PayPal cash, transfer them into your prepaid Visa card or convert them into gift cards.
As you can see, there are so many ways to make money on inboxdollars, and each of them can be done in a few minutes using your phone or computer. It's a savvy way to earn easy cash doing the things you'd normally do, such as when you play games or shop online!
Ways To Earn Money Online on Inbox Dollars
Using Inbox dollars to earn money is an easy and straightforward process. Plus, there are so many ways to make more money, so you can accumulate cash rewards quickly! Here are the top ways to earn cash on Inbox Dollars.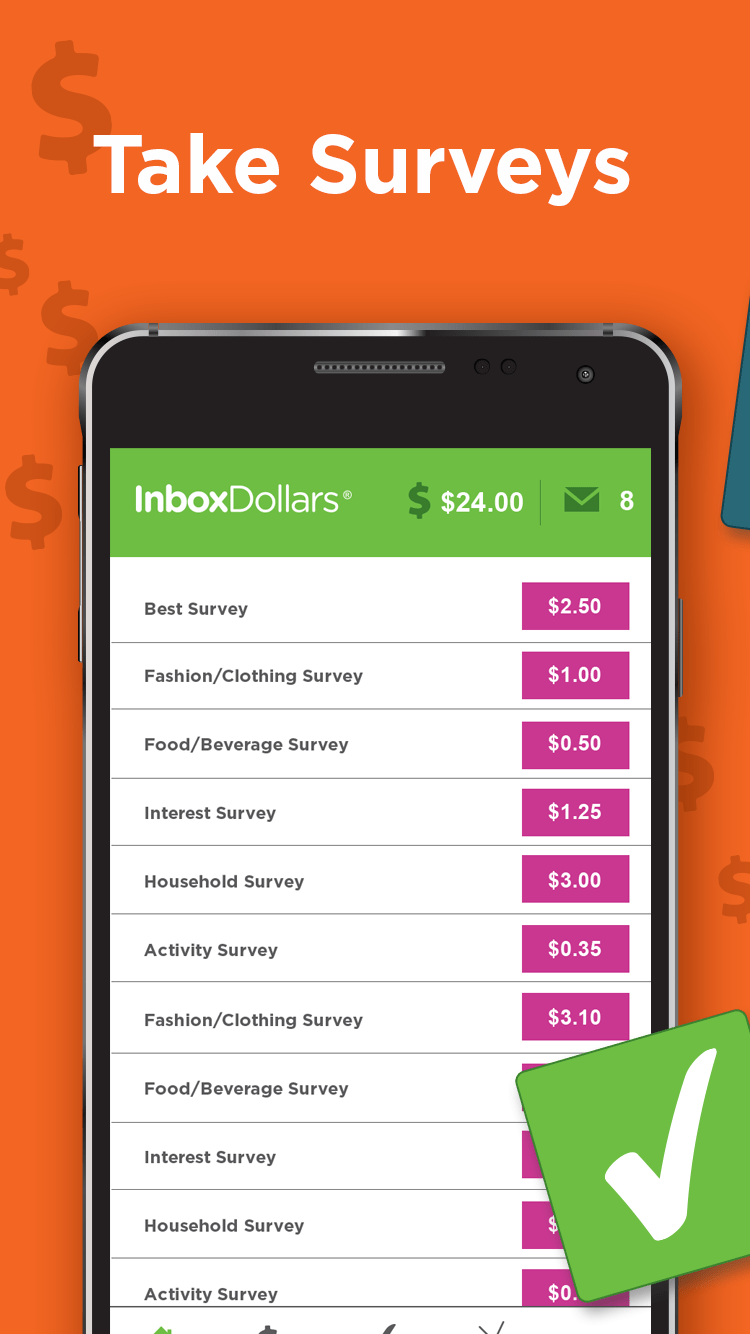 Answering Surveys
InboxDollars is one of the most reputable survey sites. On your dashboard, you can see all the available online surveys, the time it takes to answer surveys, and their compensation. Basically, you complete surveys by offering your thoughts and opinions about brands, products and services.
Taking online surveys is easy. Simply navigate to the survey tab and find the surveys available to you. Many of these surveys take at least five minutes of your time, earning you roughly $0.05 to $5, but a few surveys are around 20-minutes long, and they pay a few dollars.
If you've used other rewards sites, completing surveys on InboxDollars should be easy. But unlike other survey sites, InboxDollars tells you on the get-go how much each survey costs. Always choose surveys that offer the highest payout as they'll quickly up your hourly rate and give you a few extra bucks.
Related Posts:
Watching videos
Another nice way to earn cash from your InboxDollars account is to watch videos. This task is also very straightforward. The app suggests a couple of videos to watch (based on category or genre); you click on it and watch its entirety. You really don't have to keep your eyes glued to the screen. Let the video finish and earn extra cash.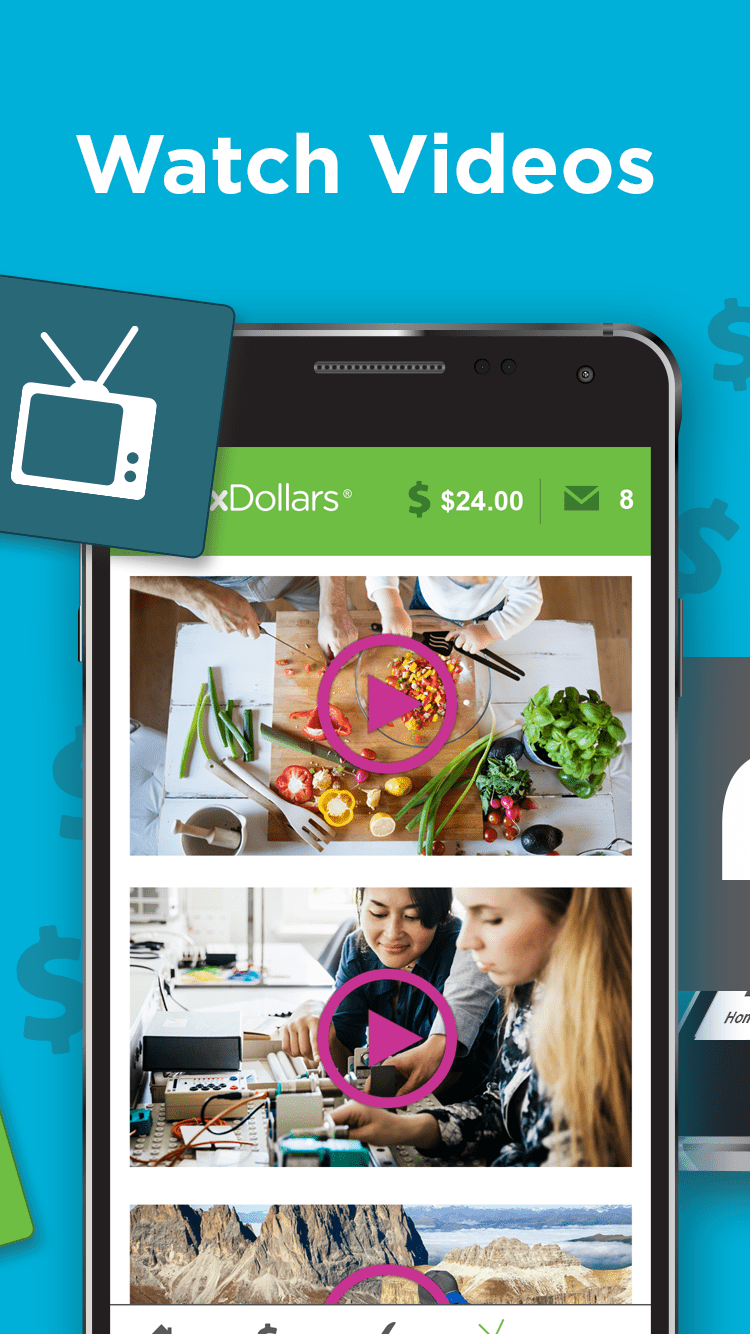 Watching videos don't really pay as much money as answering surveys, but they're great at helping you pass the time.
Playing games
If you want to add just a few dollars to your InboxDollars income and you love playing games, then this task is perfect for you.
Similar to other cashback sites, InboxDollars offers a slew of fun mobile games to play. You earn cash rewards for playing these games, so it's a great way to top up your earnings quickly. You could also enter cash tournaments where you get the opportunity to a bigger cash prize.
Related Posts:
Using the InboxDollars search engine
We all use Google for anything, right? From searching for recipes and getting ideas to finding answers to questions. But did you know that you could also make extra cash by using InboxDollars the way we use Google?
The InboxDollars search engine performs exactly just what you would expect from any browser. But the best thing here is that you get InboxDollars rewards just for using it. You get a few cents here and there, and your earnings could pile up over time.
Shop online
Most survey sites allow you to shop online through their proprietary portals, and Inbox Dollars is no different. If you love inbox dollars as a survey site, then you'll also love it even more for online shopping. Just use inbox dollars as you would any other online shopping portal and enjoy instant cashback from your purchases!
Scratch and win
Up your chances of winning more money by playing Scratch and win. Simply do all the tasks to move the bar on your Scratch and win meter, such as reading emails, completing surveys, searching the web and more. There are different prize tiers in Scratch and win, giving you the opportunity to earn between $10 to $100.
How Much Can You Make From InboxDollars?
The amount you can earn through InboxDollars is not fixed and may vary. Longer surveys generally pay higher. Some individuals can earn up to $3 by solely completing surveys, which is a decent earning considering the lack of strenuous labor involved.
Other tasks don't make as much money, such as playing online games or watching videos. Most of them pay a few cents, but that's also not too bad if you're playing or watching to pass the time.
If you log into your Inboxdollars account regularly and do the tasks on your dashboard, you'll grow your earnings over time.
But realistically speaking, it may take some time before you can request payment, so you have to be consistent and watch out for high-paying surveys.
How Does Inbox Dollars Pay You?
Inboxdollars pays you through three payment methods: prepaid debit cards, paypal cash, or gift cards. You need to earn at least $30 in rewards before you can withdraw your income.
InboxDollars typically process payments in 1-3 business days, but it often takes up to 2 weeks before you see your earnings transferred into your account.
Inbox Dollars Hacks: How to Maximize Your Income on Inbox Dollars
Want to maximize your income on InboxDollars and make as much money as you can on the platform? Here are top InboxDollars hacks to keep in mind:
Complete your profile.
As you know, taking surveys is one the best ways to make money on inboxdollars. And the best way to become eligible for surveys is to complete your profile. This way, market research companies are able to match you with the appropriate surveys where your thoughts and feedback are deemed valuable.
Choose surveys wisely.
If you've got plenty of surveys to choose from, always choose the longer surveys. Sure, lengthier surveys take up more time than shorter ones, but they also pay better rates.
Watch videos while doing something else.
Watching videos on InboxDollars don't really need much of your focus and attention, so you can just let your playlist go on while you're cooking, binging on Netflix or putting away clothes and dishes.
Refer others
Make money through Inboxdollars' referral program. Invite others to the platform using your unique referral code. The person you refer gets a $5 sign-up bonus, you earn a $1 referral fee, and you make 30% off the person's earnings! It's a great way to earn money passively and helps diversify your inboxdollars income.
Easiest Ways to Make Money Online
InboxDollars Review: Is InboxDollars Legit or Scam?
Inboxdollars is one of the leading providers of paid surveys. It is a get paid site where members can make money completing surveys, as well as doing normal tasks on the internet, such as shopping online, searching the web, reading emails, playing games, and watching videos.
Inboxdollars is a legit platform with over 5 downloads on the Google Play Store with a 4.1-star rating and a 4.5-star rating on the App Store. It also has a 4.2-star rating on TrustPilot and the majority of the reviews are positive.
InboxDollars Review: InboxDollarsPros and Cons
Still undecided about whether or not InboxDollars is worth your time? Then check out the Inboxdollars pros and cons below.
InboxDollars Pros
It is free and easy to use. You can download and install the InboxDollars app quickly into your mobile device without going through any hoops. Both the Inbox Dollar website and app are also easy to navigate.
You win real cash. Instead of winning coins or points, you accumulate real-world money on InboxDollars.
Many ways to get paid. You can get paid doing various tasks on the internet, such as signing up for deals, printing coupons, watching videos, taking surveys, and more.
Various payout options. You can get paid to your Paypal account, prepaid Visa card, or donate your earning to charity.
InboxDollars Cons
Low payout. Unlike other cash-back sites, InboxDollars have a really low payout.
You need to earn at least $30 to cash out. This can take a lot of time and effort to reach.
Is InboxDollars Worth It?
If you're looking to make some free money in your spare time, then signing up for Inboxdollars could a be great idea. However, since the platform offers a meager payout, I suggest looking into similar sites that offer better rates. Just don't focus on one platform and try to make money on others, too.
Also, keep in mind that Inbox dollars won't make you rich overnight. It won't even add significant income to your savings. On the bright side, you earn here and there doing simple tasks, and in a few weeks, you could have money to pay for lunch or coffee.
At the end of the day, InboxDollars is not meant to replace your full-time income, so don't get too crazy over it. You might remember using it while passing the time but don't expect it to pay the bills. It's a nice app to have, but it won't do much to improve your financial situation. I highly recommend in upskilling to make yourself more marketable, getting into one of the best home-based small businesses, or taking on a side hustle that pays well.