There are plenty of apps to sell feet pics online, and they are not created the same. If you're in the market of making money by selling foot images online, then these are the best apps to consider.
Having a gorgeous pair of feet not only enhances your beauty and raises your self-confidence. If you must know, there's a thriving market for selling feet pics online, and many people have been making money selling photos of their feet.
But the thing is, there are so many apps to sell feet pics online, and it can take time to determine the best ones that suit your needs and business goals.
So if you're interested in making money as one of the top feet pic sellers, I recommend looking at the best apps to sell feet pictures online.
Is selling feet pics online legit?
One of the most common questions when selling feet pics is whether this is a legit job or business. This concern is valid and understandable if you're new to the market.
Here's what you need to know: yes, it is a legit way to make money. There's a booming market for selling and buying feet pics. Feet pics sellers typically satisfy the needs of people with foot fetishes. These people are aroused by the sight of feet. Pretty feet, toes, and ankles turn them on.
Other industries buy feet online pics. Think of companies producing slippers, sandals, nail polish, and foot-related services. They need pretty feet images in their marketing and advertising campaigns. You can sell feet pics to stock photo websites.
But to be safe, it's best to consider these factors for selling feet pics directly, mainly if you are dealing with customers with a foot fetish.
You are of legal age
Selling feet pics is allowed in your country
Selling feet pics is allowed in your religion
You take all possible precautions to protect yourself against abuse and exploitation
How much money can you make selling feet pics?
You can earn money selling feet pictures; your income can vary depending on different factors. In most cases, feet sellers can charge at least $15 per foot image. But the best thing about this business is that you can charge as low or as high as you want, and it's common to see feet pic sellers charging $100 per photo.
Some celebrities have even entered this lucrative business, fetching them millions in income. For example, this college student earns a couple of hundred dollars selling feet pics on Twitter and Reddit. Also, this woman was able to quit her day job because she was making enough from selling photos of her.
There's no telling how much money you can make selling feet pictures. Many people have hopped into the bandwagon, so the competition can be stiff. But one thing is true; there's money to make by selling foot pictures online.
Related Posts
How can you protect yourself while selling feet pics online?
Best apps to sell feet pics online
Are you looking for the best feet pic selling apps to market your beautiful foot pictures? There are plenty of feet apps and websites where you can make money selling feet pictures.
1. Sell Feet Pictures on OnlyFans
To start selling feet pics on OnlyFans, you must create a free account and set up your profile. After that, request monetization and determine your subscription fee. You can charge subscribers how much you feel is good and right, but try to keep your rates competitive. Also, remember that OnlyFans takes out 20% of your earnings.
Upload pictures of your feet, set subscription tiers, and market your OnlyFans page. Since OnlyFans does not allow you to market yourself inside the platform, you'll have to bring in existing and non-subscribers to your OnlyFans indirectly. For instance, you can create an Instagram account dedicated to selling foot photos, and if your followers are interested in seeing more, direct them to your OnlyFans account.
2. Sell Feet Pictures Online on Foap
Foap is one of the best apps to sell feet pics online. Foap is a photography website where content creators get paid for their photos, including foot pictures. You don't even need to be a pro to submit feet pictures. You can shoot and post pictures using a smartphone with a decent camera.
To start selling foot pictures on Foap, first download the app from the Google Play or iOS app then sign up for a free account and upload photos. Your foot pics will be shown on the Foap marketplace. Foot pictures cost $10 each, but you only get 50% of the income, earning $5 per photo. You can withdraw your earnings to your PayPal account.
3. Sell Feet Photos on FeetFinder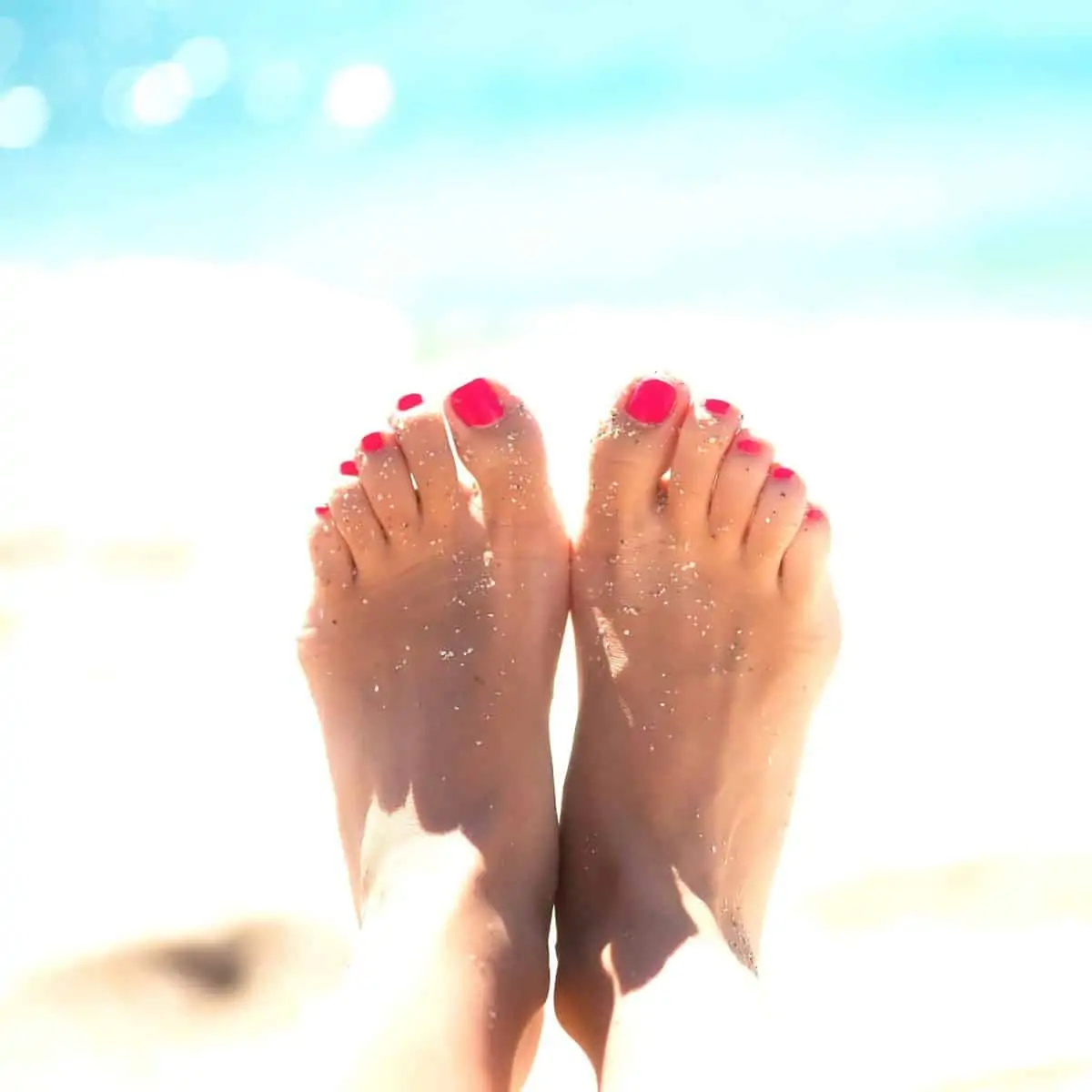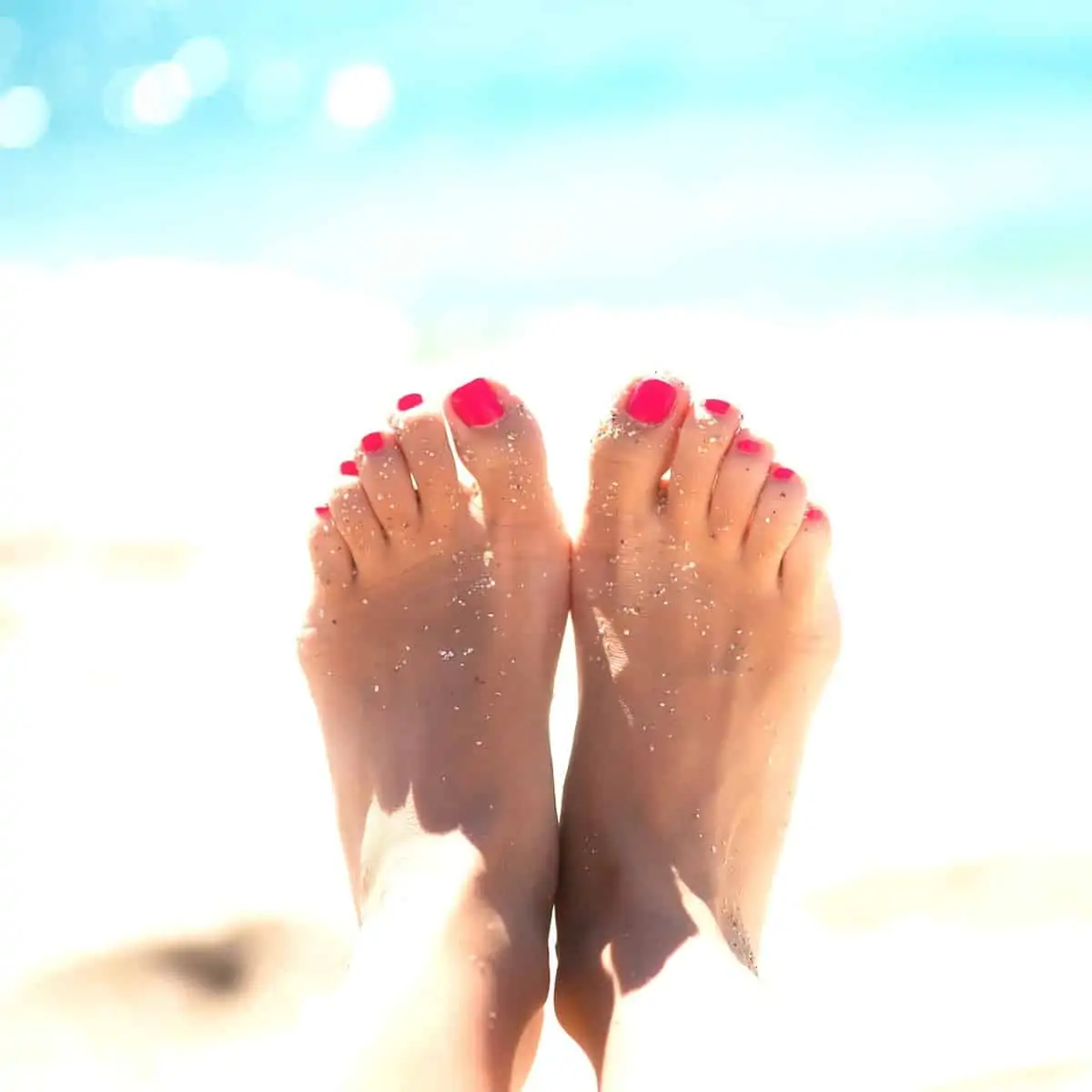 FeetFinder is one of the best platforms to sell feet pics online. Foot models go to Feet Finder to sell feet pics in a secure environment. Foot models need to be at least 18 years old and can submit a valid ID for verification. Then, you can sell pictures after you've passed the verification and paid the registration fee.
Feet Finder is an excellent place to sell feet pics because it takes its business seriously. It connects foot models to people buying feet pics. Both feet sellers and buyers need to pay a fee to register, so that means your foot pictures are exposed to people who have the money to pay for them.
You can charge as much as you want for your feet pics or even bundle them up to bring more value and make more money. Feet Finder takes out 20% of your earnings as commission.
4. Sell Foot Images on Feetify
Another great place to sell feet pics is Feetify. Like Feet Finder, Feetify is solely for selling and buying feet pics. While it is free to join the platform and sell feet pics, you'd want to upgrade to premium membership to enjoy nifty features such as in-app messaging, posting as many feet pictures and videos as you like, and the ability to receive cash gifts from foot lovers.
To sell feet pics on Feetify, you must be at least 18 years old. You should also not use other people's feet pictures or videos, nor grab ones from the internet. Feetify also ensures you protect your identity on the site, so they advise against sharing personal information like your email address, location, and bank details.
5. Sell Pics of Feet on Tinder
Tinder is not just a platform for dating, but did you know it's also one of the best apps to sell feet pics? Yes, you can use Tinder to make money selling feet pics online, and it's pretty easy to do.
First, create an account on Tinder. After that, post foot images regularly. Ensure those are appealing feet pictures to check out your profile and communicate with you. Do away from saying you're selling feet pics to prevent being blocked. Instead, people interested in seeing more could send you a message. This is the best time to jump on the opportunity to sell your feet pics, so try to be warm and friendly. Remember that you'll have to manage payments on your own, so be wise and watch out for scammers.
6. Sell Feet Photos on Kik App
Some people probably don't think of Kik as a feet app, as it has similar functions to WhatsApp and Viber.
As a messaging mobile app, it has perks. In Kik, you can form groups composed of feet lovers. You can network with them anonymously and sell feet pics. In addition, you can reach out to potential customers by using hashtags.
You can chat with a potential buyer through the app and receive payments through your Paypal account.
7. Sell Foot Photos on Dollar Feet
If you're a serious foot model, you must consider Dollar Feet one of the best apps to sell feet pics. Dollar Feet welcomes people to sell feet pics through them. All you have to do is sign up for a free account and wait for approval, which typically takes 24 hours.
Once approved, you can start listing feet pics and videos on Dollar Feet. You can get paid around $5 for approved feet pics and $10 for accepted feet videos. If you have gorgeous feet with pink soles and high arches, you could be taken in as a foot model on Dollar Feet and receive custom orders from clients, allowing you to earn more money.
8. Selling Pictures on FeetPics
One of the best apps to sell foot images is FeetPics. It has been around for some time and is quite popular among the feet-lovers community.
You can register a free account on FeetPics and start selling feet pics after paying for your subscription. You can then list up your foot pics, whether these are soles, high heels, or socks. Potential buyers may reach you through the contact form in the description or using the chat feature. Once you've finalized the sale, you can receive payment to your PayPal account, Bitcoin, credit card, or bank transfer, or as an Amazon gift card.
9. Selling Foot Photos on Whisper App
Whisper App is a fantastic app for selling feet pic online. It allows you to sell pics directly and anonymously, so you can set your own rates and protect yourself from scammers.
Whisper is a free app you can download into your Apple or Android device. Create a free account and post feet pictures. One thing to remember is that Whisper does not have a chat feature, and communication with potential feet pics buyers takes place in the comments section. If someone is interested in buying feet pics from you, you give him your email address or website where you can complete the transaction. Also note that Whisper does not facilitate payment processing, so you'll have to take care of that yourself.
10. Sell Feet Images on FunWithFeet
You can also sell feet pics on Fun With Feet, an app that allows you to market your feet pics and videos to the feet-loving community. All buyers and sellers undergo a rigorous verification process to weed out scammers and ensure you can securely sell feet pics on the platform.
At Fun With Feet, you can sell sexy feet pictures to people with foot fetishes. After signing up and creating a seller profile, you must submit a valid ID to verify your age (you must be at least 18 years old to sell feet pics on FunWithFeet). Once that's done, you submit your feet pictures based on a theme or collection. Finally, a potential buyer pays to unlock your collection.
You can charge however much you want per collection. But remember that you have to pay for membership to sell feet pics on the platform, $9.99/3 months or $14.99/ 6 months. Despite the membership fee, FunWithFeet is one of the best apps to sell feet pictures anonymously.
11. Sell Photos of Your Feet on WikiFeet
WikiFeet started as a website dedicated to feet fetishists. Its founder, Oli Ezer, loves feet so much and built the platform in 2008, and has since become popular in the feet lovers community. Initially, it was dedicated to sharing feet pictures and videos of celebrities and personalities, but you can now also sell images and make money on the platform.
To sell feet pictures on WikiFeet, you must first ensure that you are at least 18 years old and it is legal to sell feet pics in your country. Next, sign up on WikiFeet and create a profile. Then, upload your feet pictures on the site. If someone is interested in buying feet pics from you, they can reach you through your email.
12. Sell Photos of Beautiful Feet on MeetMe
MeetMe works like a social media platform where you can connect with like-minded people. It is also one of the best apps to sell feet pics.
Using MeetMe to sell feet pics is easy. You just have to create an account by connecting your Facebook profile. The app grants instant approval, so you can immediately start selling feet pictures. On MeetMe, plenty of people are interested in buying feet pics, so make sure to post your best foot images. If someone wants to buy feet pics from you, they can contact you through chat, and you can start negotiating.
13. How to Sell A Foot Image on Feet Lovers Only
If you want to market your feet pics internationally, Feet Lovers Only is one of the best platforms. Feet Lovers Only is an only community of feet lovers, and it facilitates safe transactions for buying and selling feet pictures online.
You must sign up for a seller account and set up your shop to start selling. Signing up is absolutely free, but you'll need to upgrade your account and pay $14.99. The premium seller account lets you add unlimited feet pictures and videos and connect directly with buyers. The best thing is you get all your earnings (the platform does not take commissions), and you can also make extra money selling used shoes and hosiery.
14. How to Sell Foot Photos on Instagram
More than just a social media platform, Instagram is also one of the best apps to sell feet pics. As a visual platform, it only makes sense that people would come to see feet photos. The best way to ensure that your feet pictures get a lot of exposure to your target audience is to use the right hashtags.
You'll have to post feet pics consistently on Instagram to build a following and entice buyers to check apps to sell feet pics that you're using. Then, for example, you can funnel them toward your OnlyFans or Feetify account.
Related: 9 Instagram Business Ideas: How to Make Money on Instagram
15. Sell Feet pics on TikTok
TikTok is one of the hottest social media platforms nowadays, and it only makes sense to take advantage of its massive community to sell feet pics. Many foot models have found success building their business on TikTok.
It's easy to see why TikTok is one of the best apps to sell feet pics. Simply sign up for a free account (or upgrade to Pro to unlock more features). Post great feet pics and videos, and accompany them with trendy music and appropriate hashtags. Then, engage with the community to build your following.
Like Instagram, TikTok is only a platform to build and establish your audience. If someone wants to buy feet pics, direct them to your website or feet pics store.
Related: How To Make Money On TikTok: 7 Strategies That Work in 2023
16. Selling Feet Pics on Reddit
Reddit is a place for discussions about various topics, including foot fetish. You'll find numerous subreddits dedicated to this topic if you scour Reddit. And if you use it right, Reddit is one of the most useful apps to sell feet pics.
When selling feet pictures on Reddit, the critical thing to remember is to stay active and engage positively with other members. If someone is interested in buying feet pics, send him your website or post your link in the comments. While you can't sell feet pics directly as you would with other apps, it's still a great place to network with other buyers.
17. Selling Feet Pictures on Etsy
We can't miss out on Etsy as one of the best apps to sell feet pics. Etsy is a well-known platform for selling handmade, vintage, and novelty products. It also has a great market for digital products, which is where your feet pictures fall under.
All you have to do is set up your Etsy shop, list your feet pictures, and wait for the orders. However, Etsy charges a listing fee and commission fee, so consider that when pricing your feet pictures. But digital products are excellent passive income sources, so it can be a lucrative side business for you.
18. Selling Foot Images on Snapchat
You could also earn money posting feet pictures on Snapchat. Snapchat has a massive community of users, so it's a perfect place to sell your feet pics.
Upgrading to a premium account is the best way to monetize Snapchat by selling feet pictures. With a premium account, you can create subscription packages of your feet pics between $5 to $50. Your buyers need to pay the subscription fee to access your feet pics, making it easier for you to sell feet pics without redirecting them anywhere else.
Related: How to Make Money on Snapchat
19. How to Sell Foot Photographs on Zazzle
Zazzle is a marketplace for customized and handcrafted products. Here you can sell feet pics on Zazzle as digital art.
Buyers who like your feet pics may order them from you and then have them printed on merch products like shirts, mugs, and caps. You earn each time an order comes in, so you must ensure your feet pics are visually appealing.
20. How to Sell Feet Pics on Stock Photos Websites
Remember how we said that selling feet pictures is not just for those with a foot fetish? Feet pics can be sold on stock photo websites like Shutterstock, Unsplash, and Dreamstime. Most people need stock photos to accompany their marketing collateral — flyers, brochures, website images, etc. This is especially true if they're running a feet-related business, like nail polish, foot massage, and more.
There's only a little you need to start selling feet pictures on the stock photos website. You just need to take beautiful photos of your feet (or other people's feet), so a good camera and lighting equipment can be very handy. In addition, you'll earn money each time your photos get downloaded, so you can think of it as a fantastic source of passive income.
Is selling feet pics worth it?
There are so many apps to sell feet pics, so you get a lot of options on where to sell beautiful images of your feet. Content creators, foot models, and photographers can make money selling pictures of feet on the internet quickly and easily. Some people have even left their day jobs and sell foot images full-time.
But it's important to remember that this business needs work. You'll have to consistently engage with your buyers and shoot and post new content. As with anything, you need to put in the work. Keep yourself healthy to maintain the beauty of your feet. Analyze the business landscape and keep yourself competitive and relevant. Importantly, keep yourself safe by maintaining your anonymity.