Tight for time or budget? Don't worry, because you can whip up easy and cheap pantry meals in a jiffy! With a couple of pantry staples, you can cook quick meals for the family that won't break the bank.
I've always been a big fan of keeping a well stocked pantry. Most of these items have a long shelf life and won't spoil easily, so they're perfect to keep on hand, especially at times when you don't have much time to prepare a great meal with fresh ingredients.
Not only is it cheaper, there are many recipes using basic pantry items. I've rounded up delicious, quick, and cheap pantry meals for you to try!
But First, A Few Important Money-Saving Tips!
Create a Meal Plan
Creating a meal plan is one of the best ways to save money on food and to establish a system that works for your family.
The meal plan not only tells you which dish to cook when, but it also helps you save money because you can customize it. You could tweak your meal plan depending on what's on sale or what's in season, so you know you are saving money on food in every possible way.
And for busy weeks, I add a few cheap pantry meals in my meal plan to save time as well.
Download this Meal Planner template to help you get started!
Use Ibotta
If you shop at Walmart, Costco, Sam's Club, and 100+ more grocery stores, then download this free app called Ibotta. I've earned over $1000 from Ibotta for buying grocery items I needed to buy anyway.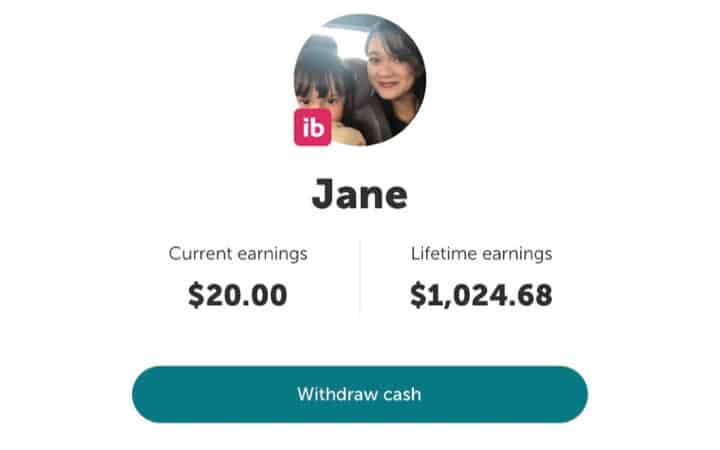 It's free to join and you can get up to $10 free just for trying it out.
This post contains affiliate links. I may earn a commission at NO extra cost to you for your purchases made through these links. Disclosure.
Pantry Staples You Should Always Keep On Hand
Flour
This is a very flexible ingredient that you can use not just in baking, but in cooking savory dishes and making gravies as well.
Pasta
Pasta is another cheap food to have in your pantry. It has a long lifespan and can be cooked in so many ways.
Eggs
Eggs are some of the pantry staples that you should never run out of. Eggs are perfect any time of the day, can be cooked in so many ways, and are used in several recipes.
Peanut Butter
Peanut butter is one of the cheapest proteins there is and is incredibly filling. Peanut butter also has a stable shelf life, making it perfect to keep in anyone's frugal pantry.
Olive Oil
From frying, and sauteing to making salad dressings, olive oil is always a pantry staple. Although not as cheap as the other oils, extra virgin olive oil is highly stable and healthy too.
Pasta Sauce
When you need to make dinner in a hurry and you don't have the time to make sauce from scratch, then a bottle of pasta sauce is always good to have. Pasta sauce also works well if you don't have pizza sauce and when making ground beef meatballs.
Canned Beans
If you seriously want to save money and time, then you definitely have to keep canned beans handy in your pantry. Canned beans are utterly cheap and can be used in a wide range of recipes. You could even use canned beans if you want to reduce your consumption of meat.
Canned Tuna
One of the best ways to save money on meat is to find cheaper replacements, such as canned tuna. You can eat canned tuna as is, or use it in your salad or sandwich.
Baking Soda and Baking Powder
Baking soda and baking powder are also pantry staples that you should always have. They are both used mostly in baked goods, but they also make wonderful cleaning agents.
Tomato Paste and Tomato Sauce
Canned tomato products, like tomato paste and tomato sauce, are useful in a lot of recipes. They can substitute bottled marinara sauces, added to soups and stews, and used in some instant pot recipes.
Bullion Cubes
If you need to whip up flavorful soups or use broth in your recipes, then get some bullion cubes, which are cheap alternatives to canned chicken stock or beef stock.
Garlic Powder
You can stock up on whole garlic because they last a long time without refrigeration, but if you don't have the time to dice them up, then garlic powder is definitely one of the pantry items you should always have.
Rice
Rice is a cheap carbohydrate that can easily fill you up, so many people, even non-Asians, consider rice a pantry staple. Apart from steamed rice, you can also mix rice with meat dishes which makes them even more hearty and filling.
Butter
Butter gives dishes a delectable aroma and taste, and it's a healthier option over margarine too. You can use butter in baking and in making pancakes, as well as in cooking main dishes like buttered chicken and seafood.
RELATED:
20 Cheap and Quick Pantry Meals You Can Cook Anytime
Your frugal pantry can tide you over moments when you desperately need to save money or when you don't have the time to cook elaborate meals. There are many cheap and easy recipes you can make with your pantry staples that take little time and effort.
I've rounded up some of the best meals you can make with your basic pantry items for you to try.
1. Mac and Cheese
It's one of my son's favorites so I always stock ingredients for a simple mac and cheese at home. But instead of cooking the instant, boxed versions, you can try this homemade recipe from Love and Lemons which you can do in 20 minutes. All you need is some pasta (elbow macaroni, ideally), cheese, and perhaps add some veggies to make it healthier.
2. Breakfast Tacos
You can eat a healthier and fuller breakfast with this recipe of breakfast tacos by Gimme Some Oven. It features scrambled eggs, canned beans, and some cheese. If you like, you can add in some ground beef to enrich it with more protein.
3. Tuna Salad
Canned tuna is one of the most frugal pantry items, and tuna salad is one of the easiest things you can do with it! We always have canned tuna at home to make quick tuna salad anytime. It does not only last longer, it is also a healthier alternative to meats.
To make a tuna salad, you need a canned tuna, boiled eggs and mayonnaise or Greek yogurt.
You can also turn it into a sandwich by putting the salad in between toast pieces of bread, which is just perfect for a light and healthy lunch. You can also add it to lettuce or cucumber salads.
4. Vegan Gluten-Free Pancakes
Pancakes are some of the easiest things you can make for breakfast. Using your pantry staples, you could re-create these vegan pancakes from A Virtual Vegan. All you need is some corn flour, sugar, milk, and vanilla. Cook the pancakes with vegan butter and top with whatever fruits you have on hand.
5. Meatballs and Rice
This recipe from Bellyful is like a complete meal: it has carbohydrates from rice, protein from ground meat and some vegetables too. It is cooked together in a single pot, allowing you to create a meal for the entire family on a budget.
6. Easy Grilled Cheese
Grilled cheese is one of the cheap meals you can make with your pantry staples: bread and cheese. It is hearty and full of flavors and is quick and easy to prepare too. So if you want a meal that's both satisfying and comforting, you can check out this easy recipe by Eating On A Dime.
7. Baked Black Bean Taquitos with Avocado Cream
Baked black beans is a Mexican meal that comes with delicious avocado cream. It is basically rolled tortilla stuffed with canned black beans, corn, and cheese, and then dipped into avocado salsa made of processed fresh avocadoes, sour cream, and lemon juice. Here's how to do it, thanks to Hello Little Home. Tip: You can skip the dip if you want to save money. These taquitos still taste good without the dip!
8. Crispy Oven BBQ Chicken
Chicken is much cheaper than other meats, so it's good to have some chicken handy for some of your meals. This chicken bbq recipe, though, is quite frugal and simple, requiring only some barbeque sauce and chicken legs or thighs. You can get the crispy effect by putting rubbing the chicken with some olive oil before baking it in the oven.
9. Instant Pot Rice With Broccoli and Cheese
Put your instant pot to good use by cooking this recipe using some of the pantry staples, including rice, chicken stock, onion, garlic, flour, milk, broccoli, and chicken breasts. You just need to dump them all into the instant pot for an easy, mess-free meal.
10. Slow Cooker Lemon Garlic Chicken Thighs
This crockpot meal by Sweet Peas and Saffron makes a sumptuous dinner that is sure to please the whole family. It calls for chicken thighs, cooked with some of the basic pantry staples like bouillon, butter, garlic, and chicken as the main meat, and drizzled when some lemon juice towards the end.
11. Creamy Tomato Soup
If you're a huge fan of tomatoes, you can create this delicious soup using canned tomato paste and tomato sauce to save time and money. Along with a few pantry items like garlic powder, onion powder, salt, and paprika, this tomato soup is ready within just 10 minutes. This dish is best paired with a grilled cheese sandwich.
12. Easy Pantry Chili
The Pantry Chili is another comfort food that's whipped up using some of the staple pantry items — canned beans, tomato paste, some meat of your choice, and whatever veggies you have. This hearty dish is perfect for cold nights when you want something good and filling for dinner.
13. Pasta in Asian Peanut Sauce
This simple pasta recipe requires only a few staples like peanut butter, chicken broth, soy sauce and chili paste for the sauce. It's good food that's easy and quick to prepare, allowing you to make a delicious dinner when you want to save money and time.
14. Greek Spaghetti
I know Greek Spaghetti sounds a little bit fancy, but truth be told, it is a simple dish that bursts with flavor. All you need is some spaghetti pasta cooked al dente, mixed with the sauce that's comprised of some ground meat, cinnamon, cheese and browned butter. If you've never tried this dish before, it's about time you do.
15. Egg Salad
I always consider eggs a staple in my pantry because there are just so many things you can do with them.
Eggs are a great source of protein, and they're significantly much cheaper than both fresh and frozen meat. So if you are looking for cheap side dishes, an egg salad is a great option.
Just boil eggs and add mustard, mayonnaise, fresh chives, salt and lemon juice. And voila, you have a delicious egg salad!
16. Easy Tuna Patties
Here's another delicious meal you can make with your canned tuna: tuna patties. You can easily make these patties by mixing canned tuna, a bit of flour, an egg as a binding agent, and shredded cheese. Divide the mixture into little patties and fry on a skillet. If you like, add a bit of cabbage or carrots into the mixture to make it healthier. Then, serve with rice or bread.
17. Crockpot Potato Soup
This dish is so incredible because it is a soup that can stand on its own. Potatoes are some of the root crops that last a long time in your pantry, they are cheap and flexible, so also make an excellent pantry staple. This soup uses potatoes, chicken broth, roasted peppers, and some spices, all slow-cooked in a crockpot.
18. Curry Rice
Curry rice is a dish that has a flavorful combination and is versatile. You only need some of your pantry staples like rice, curry powder, garlic, and onions, so it's a downright cheap and basic meal to eat. You could eat this as a main dish or consider it as a side.
19. Beef Chili
This chili recipe is best cooked in a dutch oven. It makes use of some ground beef, tomatoes, chili powder, onions, and beef broth, so you can just imagine how much flavor this dish has. You can cook this in one huge batch and keep a few portions frozen for future consumption.
20. Instant Pot Hamburger Soup
Using some of the everyday ingredients you have at home, you can re-create this wonderful hamburger soup quickly and easily. All you need are some lean ground meat, tomato paste, celery, onions, beef broth, and potatoes, and let them all cook in your instant pot. You won't believe how incredibly flavorful this soup is!
21. Canned Chicken Noodle Soup
Here's one of my favorite cheap pantry meals! If you're of your usual canned chicken noodle soup, recook it with veggies! Saute garlic, onions and leftover chicken (optional). Add in a canned noodle soup, water, minced ginger, cubed carrots and salt and pepper. Bring to a boil and serve!
22. Fried Rice
If you have leftover rice, make a fried rice! All you need is saute garlic, add in leftover meats. If you don't have any, you can season it with bullion chicken cubes! Dissolve 1/4 of a chicken cube in a hot water and add in to your fried rice. Add in frozen veggies and stir fry until cooked.
Conclusion
When you need to eat on a budget or when you are running out of time to prepare a great meal, these frugal pantry recipes will surely come in handy. These dishes help you save some money as well as let you maximize your pantry staples before they get expired.
What are your favorite pantry meals? Which items do you always stock up on? Do share in the comments.