Easy and Cheap Slow Cooker Dump Meals
I'm sure we've all had our days when the last thing we want to do is come up with something for dinner. Those nights you'd rather order take-out or eat pizza, but you know they're either unhealthy or expensive or both.
That's why I thank dear heavens for inventing the slow cooker! This fantastic kitchen device is a lifesaver when you don't have all the time or energy to create a decent dinner. And if you are not sure what to cook in it, don't worry because today I have compiled 20 delicious slow cooker dump meal ideas for you!
But wait, what are dump meals exactly?
What are dump meals?
Dump meals, as the term implies, are recipes that you can just dump into the slow cooker. No need to fry, saute, brown the meat, or cook sauces separately. These are easy, delicious, and awesome one-pot meals that you can dump in the morning into the crockpot which you will return to perfectly cooked in the evening.
Dump meals cook themselves, so you won't even have to stand before the pot in fear that they might overcook. You just have to press the right settings in the slow cooker and your food should be ready in a couple of hours.
Slow cooker dump dinner recipes are easy as they come , but you can further save more time and money by doing the following tips:
Prepare the ingredients the night before. Pre-cut the vegetables and place them in a ziplock before putting them into the fridge. In the morning, you just have to literally dump everything into the slow-cooker, minus the cutting and chopping.
Close the cooker with the lid. Regularly opening the lid will extend the cooking hours, so keep the cooker closed until it's done. Add garnish or cheese at the end.
Buy cheap meat. The slow cooker is so effective in tenderizing even cheap cut meats, so you don't have to buy premium.
Cook in batches. Cook a giant batch of dishes on Sunday, and then store them in portions in the fridge. Come dinnertime, you'll only have to pull a dish and re-heat.
Create a meal plan to avoid food waste. Check out my meal planning tips here!
Related:
Easy and Cheap Crockpot Meals for the Family
---
20 Slow Cooker Dump Meals That Are Cheap and Easy
If you're ready to start dumping your meals and reclaim some precious time for yourself, I've rounded up 20 slow cooker dump meals that pocket-friendly.
1. Crockpot Teriyaki Chicken
This recipe stars tender chicken breasts simmered in low heat, along with some soy sauce, honey and mirin, giving the dish a yummy combination of sweet and savory, along with the perfect kick of spicy. I love how simple and easy to prepare this dish is, and how it pairs so perfectly with steamed vegetables and steamed rice. Thanks to Sweet Peas and Saffron for this awesome recipe.
2. Sausage and Potato Casserole
I love how hearty this meal is, so I've listed it as one of my top to-go slow cooker dump recipes. It's a delicious recipe that calls for diced potatoes and sausages, cooked along with the cream of chicken, sour cream, and shredded cheese. It is so creamy and cheesy! Hats off to Graceful Little HoneyBee for the recipe.
3. Poor Man's Stew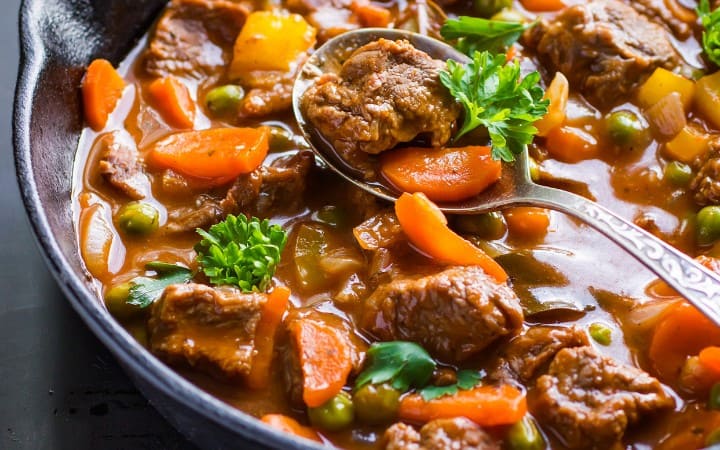 The slow cooker is amazing in cooking the best stews, and one of my favorites is this recipe by Cook at Home Mom. I love that it's cheap and easy to make. You only need some ground beef (which is cheaper than lean beef meat), carrots, potatoes, and some diced tomatoes. Dump them all in the slow cooker, and your stew should be warm and waiting in the next few hours.
4. Slow Cooker Taco Pasta
I'm so in love with Kristen Kitchen's slow cooker taco pasta recipe. It has the goodness of meat (ground beef or turkey, take your pick), shell pasta, vegetables, salsa, and taco flavors. The ingredients all come together for a delightful dinner or anytime-comfort-food. Plus, you can tweak the ingredients as you like, depending on what you have in hand. To make it more filling, I also add a can of beans.
5. Chicken Pot Pie
If you're anyone like me who's crazy about pot pies, then this slow cooker recipe by I am Homesteader is definitely something you should try. I like how easy it is to dump the sliced chicken breast, along with the chicken stock, carrots, parsley, and celery into the crockpot, along with salt and pepper and your favorite seasonings. Cook on low for eight hours, and you should come home to hearty pot pie that you can't resist.
6. Crockpot Pepper Steak
This pepper steak recipe by Eating On a Dime is my go-to when I'm craving something Chinese, but don't have the time and energy to make one. So, I bring out my slow cooker, place some beef strips into it, along with some bell peppers and seasoning. I use beef broth instead of plain water to bring out more flavors. After five hours, the meat should be so soft, they pull apart so easily, you almost didn't have to chew!
7. Honey Garlic Meatballs
I can't believe how easy and yummy it is to make these slow cooker meatballs until I've found this recipe on Love To Be In The Kitchen. All I need are some frozen meatballs, and cook them in the crockpot with some sugar, soy sauce, and crushed garlic. The meatballs come out savory-sweet and are perfect to pair with some mashed potatoes or steamed rice, or even stuff between bagels or rolls.
8. Instant Pot Lasagna Soup
Soups are perfect for the cold weather. As for me, I always go back to this lasagna soup recipe by Eating Instantly. You can easily make this recipe by dumping ground beef into the crockpot, add in your favorite seasonings, spices, crushed tomatoes, and broth. It can be done in under 30 minutes, so it's perfect for busy weeknights. I sometimes make a giant batch of this, so I can just grab a portion and reheat when I want to.
9. Chicken and Wild Rice Soup
If you want soup with a lighter texture and flavor, then you ought to try his chicken and wild rice soup by The Kitchen Magpie. Instead of using heavy cream, this soup features chicken stock instead. And to save money, you can debone leftover chicken or turkey and throw it into this soup, add in some chopped carrots and celery, plus your favorite herbs. You will be surprised how deliciously different this soup is.
10. Salisbury Steak
If you are looking for slow cooker dinner recipes that appeal to the taste of both adults and young ones, then I nominate the Salisbury steak by The Typical Mom. featuring seasoned hamburger meat, this dish is oozing with so much flavor and aroma. I particularly like to serve mine over steaming white rice, freshly-cooked pasta, or mashed potato (you can never go wrong with any of this). Adding gravy on top is optional, but I'd say it makes the dish even more delectable!
11. Beef on Rice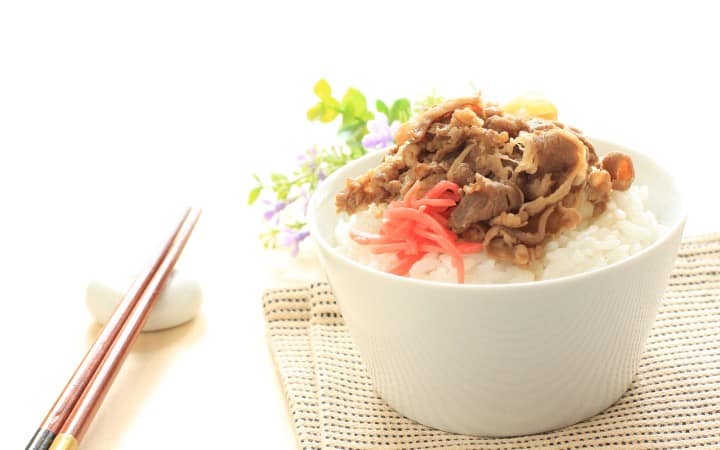 I will never get tired of how flavorful and tender the beef meat is, and the thick creamy gravy that is simmered for hours in. This recipe by Creme de la Crumb is an absolute winner for nights when you want to serve something special but don't want to put in a lot of effort. Simply throw in six ingredients into the slow cooker, cook on low for eight hours, and come home to this appetizing comfort dish. I tell you, it's the best way to end the day.
12. Texas Roadhouse Pot Roast
If you're craving some pot roast with a delicious barbecue flavor, then you out to check out Lauren Greutman's Texas roadhouse pot roast because it's to die for! This recipe calls for chuck roast, cooked on hours in the crockpot, along with some vegetables and your favorite BBQ sauce. With the awfully tender meat that literally pulls apart, and the delicate balance of sweet, sour, and spicy, I can already see that this is going to be a crowd favorite!
13. Dump Garlic Chicken
I love the simplicity of this dish, yet how it comes out perfectly sophisticated each time! With some boneless chicken breasts, olive oil, garlic, lemon juice, and parsley, you will have a crockpot chicken dish that will never disappoint. I even make a giant batch of this for busy days, and its flavors just surprise me every time! Thanks to Freezer Meals 101 for the recipe.
14. Crockpot Tenderloin
I've found this amazing freezer meal from Dessert For Two, and I've been loving it since giving it a try. It is basically one of the best slow cooker dump freezer recipes out there! You put a pork tenderloin in a ziplock bag, along with balsamic vinegar, herbs, and spices. You can keep the meat in the fridge so that it infuses with the ingredients. By the time you dump them into the crockpot, the meat has immersed with the flavors wonderfully! This one also pairs well with mashed potatoes and roasted vegetables.
15. Slow Cooker Chili Mac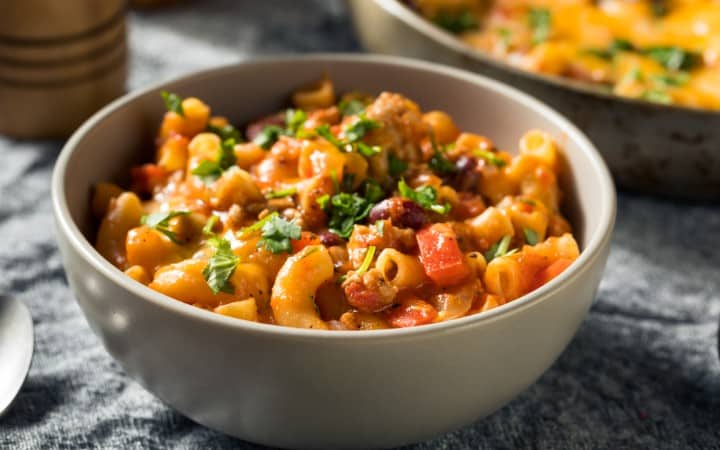 I never thought I'd see the day to find chili and macaroni in one dish, but here is one by Simply Happy Foodie. After trying this one out, I realized these two actually make a very good combo. And apart from the fact that this is a one-pot meal you can whip up at a budget, the dish comes out so delicious too. Once it's all cooked, add in your favorite sauce, but the recipe recommends a mixture of sour cream and cheese, and it's perfect!
16. Chicken Tortilla Soup
If you're looking for slow cooker dump dinners that everyone will love, I bet this one by Kitchen Fun With My Three Sons fits the bill. Basically, you just dump boneless chicken breasts into the crockpot, add some stock, tomatoes, beans, corn, and bell pepper. Cook in low for eight hours and serve with tortilla and your choice of toppings. Kids can have the sour cream while adults may sprinkle cayenne pepper. Rice and quinoa also pair perfectly with this soup.
17. Veggies Omelet
The crockpot isn't just about soups and stews. You can also use it to make healthy slow cooker dump meals for breakfast such as this veggie omelet by Skinny Fitalicious. You just have to whisk eggs with seasonings and herbs, add your leafy greens, and pour the mixture into a greased slow cooker. While the omelet cooks, you can go out for a run or go about your morning routine. One hour later, your yummy and healthy omelet is ready.
18. Caramel Apple Dump Cake
Slow cooker cake recipes are some of the best things I like to do with my crockpot. You don't have to be an expert baker to come up with these amazing sweets. I've recently given The Simple Parent's Caramel Apple Dump Cake a try, and boy, it was so good! All you have to is pile the apple pie filling and caramel sauce into layers, and you're ready to bake. Once cooked, add a scoop or two of vanilla ice cream on top.
19. Chocolate Lava Cake
The chocolate cake is a classic family favorite. Whatever the ocassion, you can never go wrong with chocolate cake. My problem with baking chocolate cake is that it can get very messy! Thankfully, I've found a slow cooker version of our favorite cake, courtesy of The Soccer Mom. If you're looking for moist, gooey, and decadent chocolate cake you can make at home, you should give this recipe a try. Just dump all the ingredients into the crockpot, stir them and add the chocolate chips on top. Guranteed that this si going to be sinfully good!
20. Slow Cooked Mississippi Mud Pudding Cake
This is another version of a slow cooker chocolate cake, courtesy of Melissa's Southern Style Kitchen. You can prepare this mud cake right before entertaining your guests so that while it bakes, the chocolatey aroma will fill the room. It should be done by the time you're ready to serve dessert. Add some marshmallows on top while the pudding is still warm so that it melts into the cake and gives it a more appetizing look.
---
Money-Saving Tip!
Before you hit the grocery stores to buy the ingredients for these delicious slow cooker dump meals, be sure to sign up with Ibotta if you haven't yet!
Ibotta is a FREE grocery app that'll pay you cashback on a huge number of grocery items–from meats and bread to canned goods and fruits! A bonus? Ibotta will give you up to $20 FREE for just trying it. You can check out and join Ibotta for free here.
Here is a proof of how much I have saved for using Ibotta!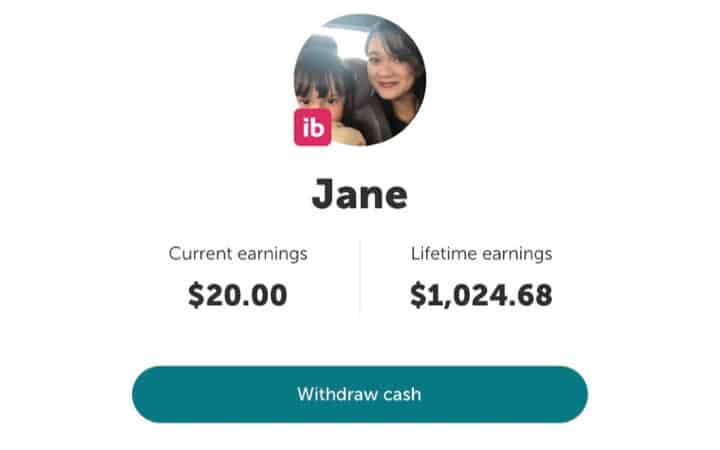 ---
Need more cheap meal ideas! Check out the following posts!
---
Slow Cooker Dump Meals: Magical Dishes For Busy Days
Slow cooker dump dinner recipes are definitely a lifesaver when you're too busy, tired, or lazy to make delicious meals for your family. And seriously, you don't need to be a great cook to make delicious meals using a crockpot! Simply dump all the ingredients into your crockpot and your meals will come out perfect all the time.
I love researching slow cooker dump dinner recipes and adding more to this collection. So be sure to save this page so you can easily find your way back to this post later for more delicious ideas.
What are your favorite dump meals for slow cooker? Care to share in the comments?