Searching for ideas on the cheapest meals for families? That's like every parents' daily dilemma. With three meals a day and snacks in between, I know how stressful it can be to think about what to feed your family.
As for me, there are always two factors that I try to keep in mind. One is that it should be nutritious, and two, it should be well within the budget.
So if you're looking for dirt cheap meals for the family, then you've come to the right place!
This post may contain affiliate links. You can read how this site makes money here.
---
Money Saving Tip!
Before you hit the grocery stores to buy the ingredients for these delicious cheapest meals for families, make sure to sign up with Ibotta!
Ibotta is a fantastic grocery app that'll pay you cashback on a huge number of grocery items–from meats and bread to canned goods and fruits! A bonus? Ibotta will give you up to $20 FREE for trying it. You can check out and join Ibotta for free here.
I've saved over $1000 using this FREE app!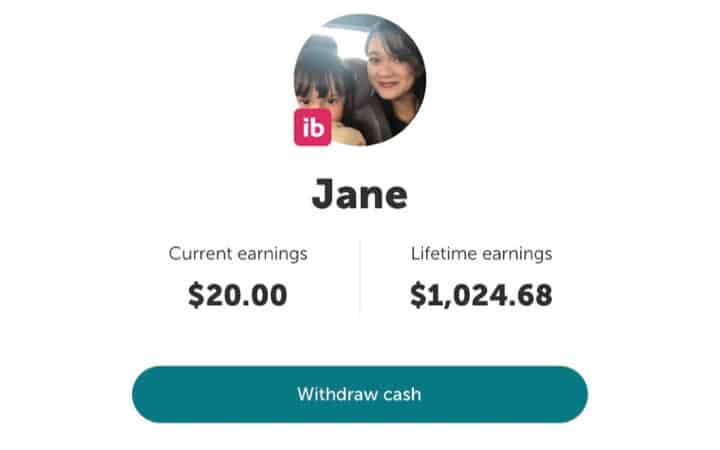 Download This FREE Weekly Meal Plan Printable!
Save even more money by creating weekly meal plans! This is, hands-down, one of my favorite hacks to save money on groceries!
Just drop your email address down below to get this free Weekly Meal Plan printable.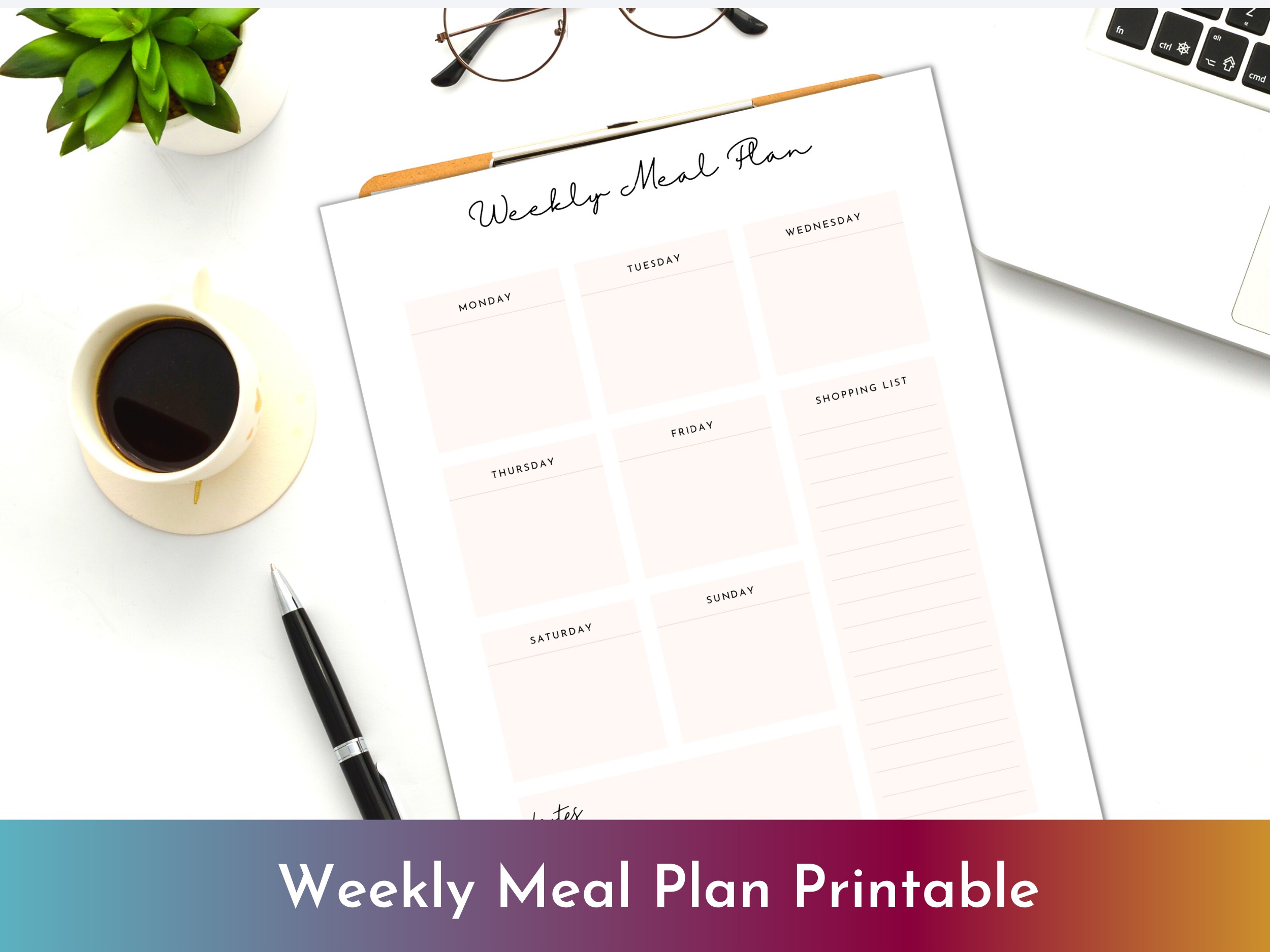 30 Best Cheapest Meals For Families
1. Black Beans and Rice
Probably one of the quickest, easiest and cheapest meals for large families is the black beans and rice. Packed with protein and fiber with a few portions of fat and calories, this meal consists of a few ingredients that you'll typically find in your fridge or pantry. You can easily make one meal under $5 and serve six people.
Here's a simple recipe that you can follow.
2. Chicken Parmesan
Oozing with the flavor from chicken tenders, marinara sauce, and parmesan cheese, this dish is easily one of the heartiest meals you can make with just $5 that can already serve two people. Don't know how to do it? Here's an easy-to-follow recipe from Spoon University.
3. Mac n Cheese
An oldie but goldie, who can resist the smell and flavor of homemade mac n cheese! I think this is one of the cheap meals kid-friendly dishes every parent should master. All you need is some pasta, milk, and shredded cheese and you can whip up this dish in minutes without even going over $5. Here's an instructional guide plus video for a classic mac n cheese, courtesy of Spend With Pennies.
4. Chicken stew
Chicken stew is a nourishing meal that often looks complicated, but is actually easy to make, and cheap too! It has everything you'll want in comfort food: hot soup, juicy chicken meat, and healthy vegetables. Here's a recipe from Carlsbad Cravings that you can follow.
5. Oatmeal and Fruit
Healthy and cheap, oatmeal is a classic breakfast staple in most households. What's wonderful about oatmeal is that you can make one easily. Add in slices of fruit to enhance the flavor and increase fiber and vitamins.
Related Post:
6. Peanut Butter and Jelly Sandwich
Another one of the cheap meals you can make quite easily, the peanut butter and jelly sandwich are good for breakfast and mid-day snacks. Also, PB&Js can please the entire family, regardless of age.
7. Pancakes
Another fail-proof breakfast that's extremely cheap and quick to make is pancakes. Pancakes are available in ready-to-cook mixes, but making them from scratch can prove to be more cost-effective. Plus, you can top the pancakes with syrups and fruits of your choice to make them more enticing and delicious.
8. Omelets
Eggs are kitchen staples for a reason: there are so many ways to cook it. And perhaps one of the classic meals you make them with are omelets. What I love about omelets is that they can as simple as just plain eggs with cheese, or you could make elaborate ones with bell peppers, spinach, bacon, and leftover vegetables.
9. Beef and Broccoli Stir-fry
Photo: Natasha's Kitchen
If you want something tasty and hearty for lunch, then beef and broccoli fit the bill. Get your greens and protein in a single dish and cook them in less than half an hour. Natasha's Kitchen has a delectable beef and broccoli stir-fry recipe that costs $14, making it one of the cheapest meals for a family of 5.
10. Turkey Chili
Skip the ground beef and use ground turkey instead to enjoy this delicious yet cheap meal for the family. It's super simple to make. Just saute some garlic, onions, and meats, and then add in tomato sauce, chili powder, and some salt and pepper to taste. In 30 minutes, you'll have a crowd-pleaser chili!
11. Tuna and Egg Salad Sandwich
Perfect for a light lunch, the tuna and egg salad sandwich has got to be one of the cheapest meals for the family that you can make. Simply mix tuna and hard-boiled eggs together, toss with mayonnaise, and sandwich in between bread slices. Here's a classic tuna and egg salad sandwich recipe from Hearth & Vine.
12. Bean Burritos
Another hearty dish that's bursting with flavors is the bean burrito. Cook black beans, vegetables, and taco seasoning, and then scoop them into tortilla shells or wraps. Finish each with a serving of salsa or guacamole for an added flavor. You can make eight of these delicious burritos at a little less than a dollar each, so it's one of the perfect cheap meals for large families. Here's an easy burrito recipe from A Mind Full Mom.
13. One Pan Beef and Penne
Ground beef and penne pasta cooked in a single pan for 30 minutes tell us what comfort food on a weeknight should be like. If you're looking to save more money, you can substitute ground beef with ground turkey or chicken instead. Girl Gone Gourmet has the recipe for this amazing dish.
14. Vegetarian Burgers
These black bean burgers taste just as incredible as your regular burgers, but way healthier and cheaper. With only six ingredients needed, this has to be one of the cheapest meals for families perfect for lunches and dinners. Grab the recipe from Taste Better From Scratch.
15. Pizza Bagels
Pizzas are perfect for slow weekends when you just want to chill and enjoy the newest movies on Netflix. But if you think take-out pizza is a little expensive, then make them from scratch. Instead of pizza dough, layer your favorite toppings on sliced bagels then pop in the oven until cheese is melted. Here's an easy recipe from Kevin and Amanda.
16. Chicken and Rice
One of our favorite cheapest meals for families is rice with chicken! This dish combines your carbs and proteins in one delicious plate. You can further trim down the cost by using leftover vegetables and homemade stock. Here's a classic recipe from The Seasoned Homemaker.
17. Parmesan Chicken Wings
Nothing beats the irresistible combination of crispy baked chicken wings dipped with garlicky parmesan cheese sauce. This dish could serve as an appetizer or as a standalone meal. Don't know how to make it? Fifteen Spatulas has a quick and easy recipe you can follow.
18. Frozen Banana Smoothie
Bananas are probably the most flexible, easy-to-source fruit in the supermarket, and they're really healthy too. Make sure to slice and freeze the bananas overnight so they're ready to go in your blender in the morning. You can add almond milk, a pinch of cinnamon, and a dollop of peanut butter for that creamier, richer texture.
19. Easy Pasta Bake
This dish can be as elaborate or as simple as it comes, but if you're looking to save some money, you'll only need four basic ingredients to make one: pasta, pasta sauce, cheese, and some pepperoni. You can follow the recipe from Two Healthy Kitchens here.
20. Stuffed Bell Peppers
Stuffed bell peppers are incredible in their simplicity and flexibility, and they're one of my top cheap healthy meals for families. You can use whatever leftovers you have — chorizo, ground beef, vegetables, and stuff them into sliced bell peppers before topping with grated cheese. Here's a cheap chorizo-stuffed bell peppers recipe from Budget Bytes that costs less than $10 and good for six servings.
21. Poor Man's Soup
Ground meat and vegetable simmering in hot tomato broth is the perfect comfort food for weekend dinners. Just toss them into your slow cooker or instant pot and you'll have a nutritious meal waiting for you after a few hours. Here's a budget-friendly recipe from 5 Dollar Dinners you'd want to refer to.
22. Bacon and Egg Fried Rice
Another delicious yet cheap breakfast fare, this dish features leftover rice tossed with scrambled eggs and chopped bacon, then topped with a sunny side. This is easy to make and makes a perfect breakfast for lazy weekends. Serious Eats has an easy recipe you can follow.
23. Chicken Alfredo
The classic chicken alfredo has a few main ingredients: some pasta, chicken breast, alfredo sauce, and milk. Simply cook pasta, toss with cooked chicken and sauce and it's dinner served in less than 30 minutes, costing less than $10. If you'd like to make one, take a look at this recipe courtesy of Cafe Delites.
24. Breakfast Porridge
Turn your leftover rice into soupy goodness with this Breakfast Porridge recipe from It Doesn't Taste Like Chicken. This dish is one of the cheapest meals for the family, as it only requires rice cooked in water or broth, some leftover meat or vegetables, and topped with cilantro, fried garlic, and sesame oil.
25. Meatballs
Meatballs are one of the simplest yet most flavorful dishes you can make with any ground meat you have in your friends. They are also extremely flexible: drop them into tomato-based soups, mix them with pasta, or serve them with gravy. And as this recipe from Cooking With Clancy shows, meatballs can also be one of the cheap meals for a week as they freeze and reheat nicely.
26. Pulled Pork Sandwich
If you're tired of your usual sandwich, it's time to level up and make a pulled pork version. Cook meat in a slow cooker until very tender and then pull them apart. Add in some sauce and coleslaw, and voila, you have delicious lunch that doesn't even cost $10 for a family of six. If you want to try this, check out Real Housemom's recipe.
27. Chicken and Rice Skillet
Chicken, rice, and cheese are star ingredients of this one-pot meal, and it's extremely easy to make. This comfort dish is perfect for lazy weeknights when you can't be bothered to make a sophisticated dinner but still want something that's yummy, filling, and nutritious. Budget Bytes has a recipe that's good for four people and costs only $7.
28. Potato Soup
Soups can be simple or complicated, but this slow cooker potato soup from Gimme Some Oven has got to be one of the easiest things to follow. And what's great about this dish is that it's great standalone comfort food, especially during the cold seasons. Plus, you can make a huge batch and freeze some for future consumption.
29. Broccoli Rice and Sausage Skillet
Most kitchens never go without rice, and it's particularly beneficial for families who are watching their food budget. But if you're tired of eating plain or fried rice, you can level it up and add broccoli and sausage then bake with cheese on top. This delicious fail-proof rice recipe from All Things Mama costs only $5.
30. Chicken and Dumpling Soup
Using some shredded chicken, dumplings, and a few kinds of vegetables, this soup recipe is one of the best and cheapest meals for the family. Its warmth and deliciousness will truly embrace you, especially during winter.
Making the cheapest meals for families is not always easy as you'll always have to achieve a balance between budget and nutrition. But I've found that making cheap meal plans for families as one of the best ways to stretch your food budget and still serve delicious food to your brood.
Apart from that, I think being wise in the supermarket and the kitchen is key to creating nutritious yet cheap meals for the family. If you can make your own broth from chicken bones, that would have saved you a few dollars from buying commercial broth, right? These things, and a couple more strategies, will certainly help you save some money on food.
What are your strategies for creating cheap meals for the family? Do share with us in the comments.