How nice would it be to receive free PayPal money? Sounds like a dream, right? Well, today, you'll discover easy ways on how to get free PayPal money!
I still remember the first time I earned my first free $25 for just answering surveys about the things I regularly buy at the store. I think it was amazing and a fun way of earning money!
Not only did I earn some fun money; by answering surveys, I also helped brands improve their products.
But, it's not the only way to get free PayPal money. Over the years, I've learned many other cool ways to make money that I think you'd love to try. Don't worry, these ways won't involve a lot of elbow grease or being cooped in a cubicle for eight hours.
There are several online tasks that you can do to get PayPal money, such as answering surveys, shopping online, and taking in some side hustles. You can even do these tasks at home on your own time!
What is PayPal?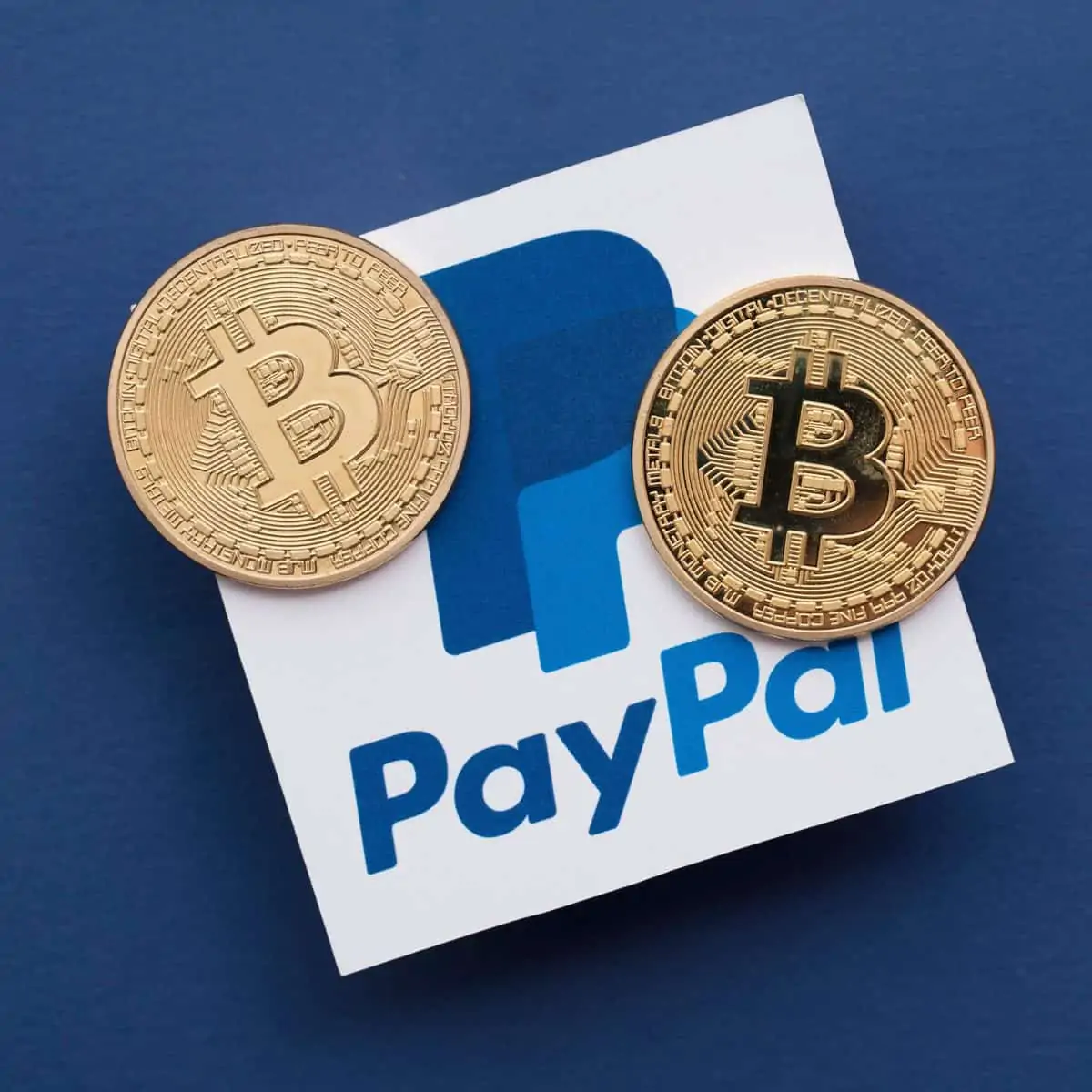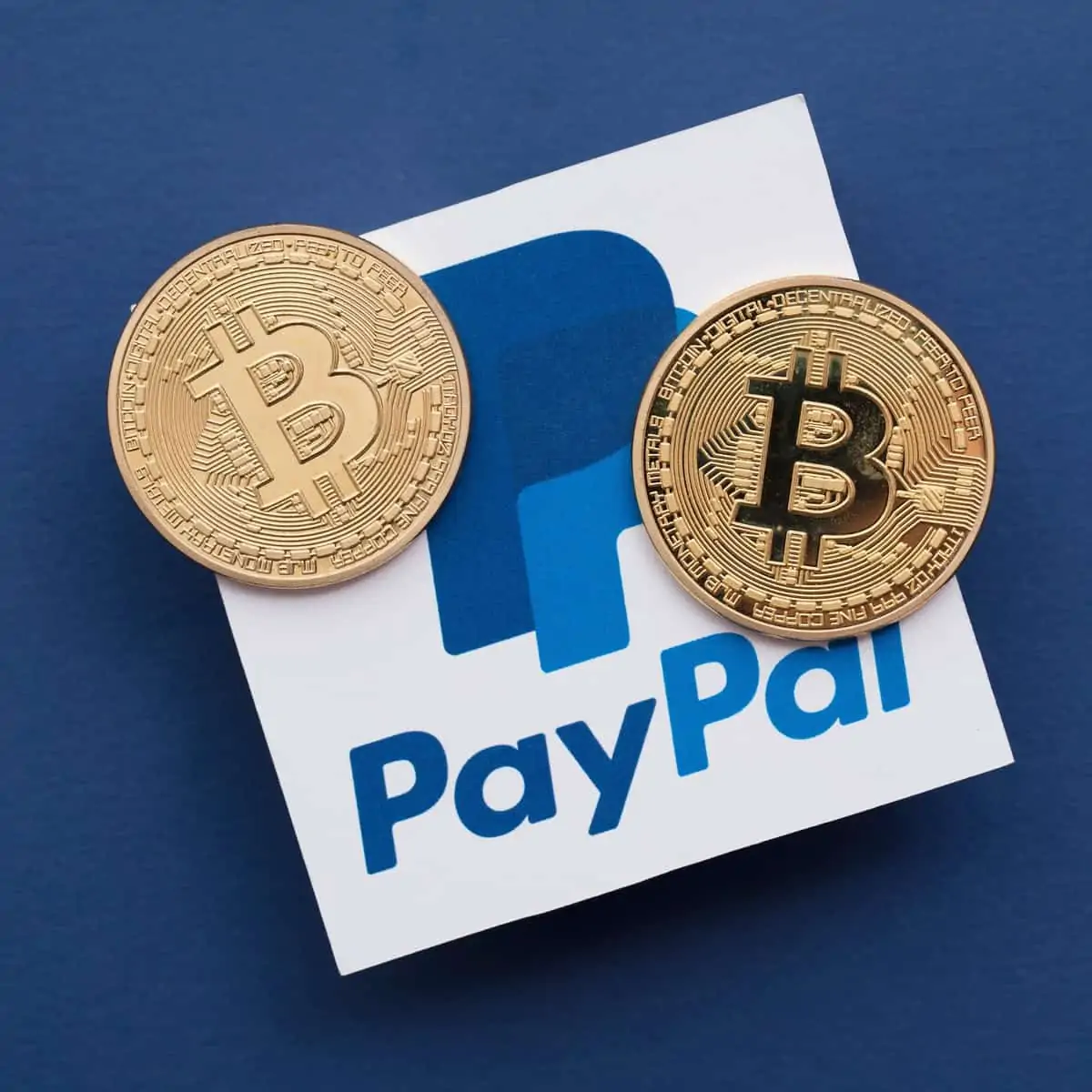 Before discussing how to get free PayPal money, let us first know PayPal.
PayPal is an online payment platform established in 1998. It facilitates the safe transfer of money among its 377 million users around the world. PayPal can also be used to pay for online purchases.
Therefore, having an active PayPal account is a must these days. With PayPal, you can receive money by doing some simple online tasks.
If you don't have PayPal yet, sign up here. It's free and the signup process will only take you minutes.
This post contains affiliate links. This Mama Blogs may earn a commission at NO extra cost to you. See our Disclosure Page here.
How to Get Free PayPal Money Instantly: 25 Ways That Work in 2021
Ready to learn how to get free money right now? Below are some ways!
Note, though, that these money-making ideas do not make you "free money" per se because you'll still have to put in some effort.
Also, several of these platforms let you accumulate points that you can later exchange as PayPal money.
---
Free Paypal Money with Survey Sites
One of the easiest ways to earn free PayPal money is by taking online surveys at survey sites/apps.
But how do survey sites work and how these companies can pay you money, you ask? Survey apps/ sites like the ones mentioned below are paid by companies to get the opinion of consumers like you.
You might not realize it but your opinion matters so much to companies in their market research, improving their sales, and developing new products. That's why companies spend tons of money to get this information.
If you don't mind answering consumer questions about what coffee brands you usually buy or why you prefer Coca-Cola over Pepsi, then check out the following survey sites.
---
1. Swagbucks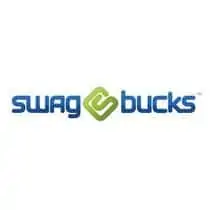 Swagbucks is my most recommended survey site/app to earn free money by PayPal. The company pays $1 for every 100 Swagbucks you make. They also offer a $5 welcome bonus for new members!
You can redeem your earnings to your PayPal account when you have at least $5. Some people convert their earnings into gift cards, which is still good as cash, just like this woman who paid for her family's Disney vacation with her Swagbucks income!
Read: Swagbucks Review
---
2. Inbox Dollars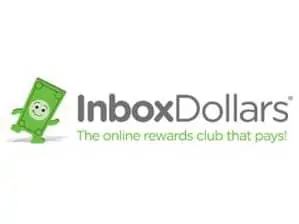 Inbox Dollars is another popular rewards site that pays free PayPal money for doing online tasks, such as answering surveys and polls.
You can transfer your earnings to your PayPal account once you've accumulated at least $30. Inbox Dollars also automatically awards you with a $5 welcome bonus when you join the platform. Get your $5 bonus here.
---
3. MyPoints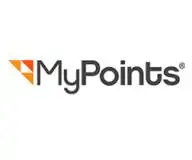 You can also easily make free PayPal money with MyPoints, a site that pays a dollar for every survey you answer successfully. They also give a $10 Amazon or Visa gift card as a sign-up bonus for new members.
You need at least $5 in your MyPoints account to transfer to your PayPal account, which shouldn't take long to accumulate if you use the platform diligently.
Check out MyPoints and get your $10 bonus here.
---
4. Survey Junkie
Survey Junkie works the same way as the other sites mentioned above. The site indicates how much the survey pays and the time it requires to be completed. Longer surveys tend to pay more. You can cash out your earnings to your PayPal account when you earn at least $5.
---
Free Paypal Money from Shopping
Do you love shopping online? Is there a store that you just can't live without? Well, it turns out that if you're shopping through the right site (a.k.a. cashback sites), your favorite stores are giving away free money!
Wondering how these cashback sites work? Think of cashback sites/apps, also known as rebate programs, as a middleman. They are paid by their partner stores, Macy's for example, for taking customers like you to Macy's. When you make a purchase through a cashback site, Macy's pays the cashback site a referral fee, and the latter then splits this commission with you.
So, the next time you go shopping, check out if there's a cashback site/ app you could use to get free PayPal money.
I've personally earned over $3000 in free money from some of these apps!
---
5. Rakuten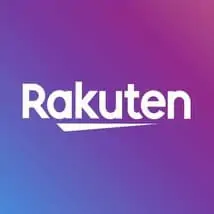 Previously known as Ebates, Rakuten is one of the best cashback sites with a massive network of 2,500 affiliate stores. Using the Rakuten app or browser, you can shop from over 2000 stores and get cashback from your purchases.
The Rakuten browser extension is a handy tool because it gives you alerts on cashback opportunities and applies coupons to your purchases automatically. A bonus? Rakuten will give you a $25 welcome bonus after making your first purchase via Rakuten.
Read: Rakuten Review
Here's proof of how much I've made from Rakuten which is AMAZING!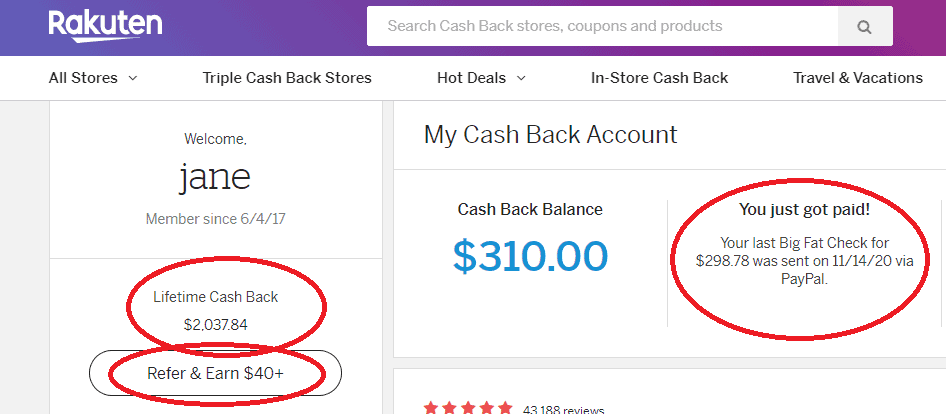 ---
6. Ibotta

Here is my most favorite shopping app: Ibotta!
Ibotta is a grocery shopping app that pays you cashback for buying groceries you'd buy anyway. We all buy groceries, so I believe it's the most useful cashback apps out there!
How it works: select a partner store on the app (e.g. Walmart), go to the store, tap on the offers you redeemed, take a picture of your receipt through the app and voila, earn a cashback! You can withdraw your earnings through PayPal.
You could use the Ibotta app or browser extension and link your cards so that you get your cashback without any effort.
Ibotta offers cash back for almost all sorts of purchases as it has thousands of partner retailers and offers up to 40% in cashback. Check it out here.
Read: Ibotta Review
---
7. TopCashBack
TopCashBack is another cashback app that works like Rakuten. The company has over 3,000 affiliate stores you could shop at. TopCashBack claims that its users make an average of $345 in cashback per year.
You can start redeeming your free PayPal money with as little as $1 in your TopCashBack account.
Learn more about TopCashBack here.
8. Honey
This shopping browser extension automatically scans all the eligible discount coupons and promo codes for the items in your cart. And similar to Rakuten, you can also use Honey to shop online and then enjoy some cashback from your spending. You can exchange your cashback for free PayPal money anytime you've accumulated $10 in your account.
9. Paribus
Paribus is a price monitoring service that alerts you when the price of the product you've purchased has dropped and then pays you the difference.
This fantastic service is a must-have if you're looking to save money shopping whenever possible. You can redeem your refund as free money to PayPal.
10. Instacart
Do you enjoy shopping so much that you don't mind shopping for others as well? You can also make money shopping for others by becoming an Instacart shopper.
This grocery delivery platform allows you to make money by picking up orders for a customer and then delivering the goods to their doorstep.The pay can vary depending on the size of the order and whether you're also doing the delivery, but it can be around $10-$17 per hour, plus tips.
How Can I Get Free Paypal Money By Cutting My Expenses
11. Truebill
We've all heard that cutting our expenses is a tried and tested money hack. But actually doing it is not always easy.
Thankfully, there's Truebill, a nifty money app that tracks your spending, and finds and cancels your subscriptions so you can save money. Truebill will negotiate with service providers on your behalf to cancel unused subscriptions and put the money back in your pocket.
Truebill has free and premium versions, so you can always try out the free one before paying for the app. And just to put it out there, Truebill does keep a commission for helping you save money. But it can be a worthy trade-off, especially if you know you need help keeping track of your finances.
Check out my Truebill review to learn more!
12. Trim
Trim works in an almost similar fashion as Truebill in that it helps you save money by getting rid of subscriptions you don't use. Trim also negotiates with service providers so you can get as much money back. For instance, if there's been a power outage, Trim deals with your internet company and asks for an adjustment.
You don't have to pay Trim out from your pocket. Instead, it takes out 33% of the savings it has successfully negotiated for you. It works on autopilot because it is equipped with an Artificial Intelligence feature that identifies areas where you can save the most money.
How To Make Free Paypal Money With Affiliate Marketing
Looking for ways to get free money PayPal money, no surveys required? Try affiliate marketing!
Affiliate marketing is the process of promoting a product/service through an affiliate link or code. When someone purchases through your links, you earn a commission.
But why affiliate marketing? According to Statistica, the US affiliate marketing spend is due to reach $8.2 billion USD in 2022. Just imagine getting a small share of that money. There is definitely money to be made for affiliate marketers!
13. Promote products you love to friends
If there's a product you really love, check out whether the product has an affiliate program so you can earn a commission for simply referring that product to your friends or family. That's free money you don't really have to work much for.
But for me, the best way to make money from affiliate marketing is by starting a blog or through social media. That way, you have a platform and a bigger audience to promote products to. You earn a commission each time someone purchases the said product through your link.
Amazon also has its own affiliate program, so you can start exploring what you can promote there.
Other affiliate networks include:
14. Promote a service
Apart from products, you can also promote services as an affiliate. You can promote a wide range of services and make money from every successful transaction made through your affiliate link.
As with promoting affiliate products, the key to a successful affiliate strategy is not just to focus on the service alone but on the value it gives to potential customers. And just like that, you can earn free PayPal money from the commissions you make as an affiliate marketer.
15. Get referral bonus from cashback apps
Not only are cashback apps handy in helping you save money by "paying you back" some money you spent, but they can also help you make free PayPal money through referrals.
You can send your referral links or codes to family and friends, as well as post them on your social media accounts. Here are some of the top cashback apps and their referral rates:
Dosh – up to $10 per referral
Shopkick – $2 per referral
BeFrugal – $10 per referral
16. Micro-investing with Acorns
If you're intimidated by the idea of investing because it is unknown territory for you, you can start low and small with micro-investing.
Acorns is an app that allows you to invest your spare change. All you have to do is link your bank account with Acorns and make purchases as usual. Acorns will round up the amount to the next digit, takes the difference, and invests it. Since Acorns works on autopilot, you will never have to do anything else.
And oh, you can also set up a retirement plan with Acorns for as little as $2 a month. So if you're a frequent shopper, linking your account with Acorns can be a great way to grow your investment portfolio. Check it out here.
Read: Acorns Review
17. Selling gift cards on Raise
If you've accumulated several gift cards but aren't sure if you'll be able to use them, then convert them to cash.
Raise, a platform for selling and buying gift cards, allows you to list your unwanted gift cards at your own price. There is no listing fee on Raise, but the platform takes 15% of the selling price as a commission once your card is sold. Raise will send you free PayPal money for those gift cards you sold after 24 hours of closing the deal.
18. Selling unwanted items with Decluttr
Do you know how to get free PayPal money fast and easy from your old electronics? Sell them on Decluttr!
Decluttr is a platform that purchases old electronics, game consoles, CDs and DVDs, Blue-Rays, and even Lego. So instead of listing them up on eBay or Craigslist and wait for a buyer, Decluttr will buy these directly from you. Just make sure that the items still have a barcode with them so that Decluttr can do a proper valuation.
Using the Decluttr mobile app, you can scan the barcode on each item. Decluttr will give you an offer, and it's up to you to accept or not. If you accept, Decluttr will send you all the shipping materials and labels so you can ship the products through UPS for free. Decluttr will inspect all the goods thoroughly and pay you through PayPal, check, or bank deposit after passing quality control.
19. How to Earn Free PayPal Money by Renting out your vehicle with GetAround
You can think of GetAround as the Airbnb for cars: you rent out your vehicle to others and make money painlessly. GetAround is a reputable company with various safety checks to ensure both car owners and renters are protected while using the platform.
GetAround has an algorithm to determine the rental rate for your car. It can be rented out on an hourly or daily basis. So if you aren't using your vehicle as frequently and want to make some extra money to pay for insurance and maintenance, consider listing it out on GetAround.
20. Taking a walk outside with Sweatcoin
Sweatcoin is a smartphone app that pays you to walk. All you have to do is turn on the app and get walking. Sweatcoin will count your steps and reward you with coins. Remember that only actions taken outdoors are calculated, so don't bet on using your indoor treadmill to cheat on the app.
Every thousand steps you take is equal to 0.95 Sweatcoins. The coins add up each time you take a walk, so you will accumulate more coins as you go. You can use your coins to pay for products in the Sweatcoin store. You can also go big and take on the marathon offers to score high-ticket items and PayPal cash.
Bonus: More Ways to Make Quick Money via PayPal
21. Test Websites
Another excellent way to earn money from PayPal is to test websites on UserTesting or TryMyUI. Testers explore apps and websites and document their observations and insights. Website developers and owners take this feedback into account in improving their sites.
Testing websites is typically done remotely, so it's an easy and flexible work-from-home gig. Each test runs for about 30 minutes and pays $10 an hour. Payments are usually processed right away through PayPal.
22. Finding gigs on GigWalk
GigWalk is an app that pays people to run location-based gigs for them. Most of these gigs are quick and easy, such as checking out prices and product displays. Other times, gig walkers are asked to pose as customers and document their experience with the store's customer service.
So, if you're in the middle of the city and don't mind running a couple of gigs, you can potentially earn between $3-$100. You need to submit a written report after each gig, and you will receive your payment within two weeks in your PayPal account.
23. Selling freelance services on Fiverr
Fiverr is an online marketplace for freelancers. Whether you're a graphic designer, writer, web developer, or voice-over artist, you have a place on Fiverr. Most gigs charge $5, hence the name, but nowadays, you can find many ongoing opportunities that pay more money. Since you are freelancing, you can work on a couple of projects as long as you can manage them.
This option still requires some work and time, but you can take on super simple gigs like tagging photos, posting on social media or editing photos with Photoshop.
Joining Fiverr is free. You can set up a profile right away and advertise the services you offer. Your work will also be graded by the clients you work with, so the better the feedback, the more likely it is for you to get hired and increase your rate. Just remember, though, that Fiverr takes off 20% of your earnings as commission.
24. Walking dogs with Rover
Rover is an app the connects pet owners with pet sitters. So, if you love dogs and would love to make some money spending time with them, Rover is a great place to be.
With Rover, you can walk dogs, groom them, provide overnight boarding, and more. All you have to do is sign up with Rover and pass the background check. Once in, you can set up your profile, indicate your rates and availability. According to the website, you can potentially earn up to $1,000 a month. You can process your payments to your PayPal account or receive them as checks.
25. Running errands with TaskRabbit
If you have a lot of free time, you can make free PayPal money by running errands for others through TaskRabbit. This platform allows taskers to make some side income by offering various services. You can deliver goods, clean homes, tend to the garden, pick dry cleaning or medication, and assemble furniture, among others.
Taskers are typically paid by the hour, and the rates can vary depending on the services they offer. Plus, you get 100% of the tips. TaskRabbit takes 15% off as commission.
How To Get Free PayPal Money: Frequently Asked Questions
● How can I get free PayPal Money?
As listed above, there are a couple of ways to get free money from PayPal, ranging from several online tasks, freelance services, buying and selling gift cards, to car rental. The list is not exhaustive, so you'll discover a lot more ways to earn extra cash.
● Is getting PayPal money legit?
Yes, I have listed above numerous ways to get legit PayPal money. But remember, it isn't PayPal that's sending you money, but companies use PayPal as a gateway to paying you. However, I would caution you of any opportunity, whether or not it claims to give you free PayPal money, and make sure to study it in-depth before diving in.
In particular, be careful of jobs or opportunities that say they will give you free PayPal money generator, free PayPal money codes or free PayPal money adder. PayPal is a reputable platform, so any suspicious activity within may result in the suspension of your account.
● How can I get PayPal money instantly?
You won't get free PayPal money in a snap of the fingers because you still have to work for it. But if you want something that you can easily do, consider surveys or cashback apps. These apps allow you to accumulate points that you can later redeem as PayPal money.
Conclusion
Sure, you cannot rely on these money-making ideas to pay for all your bills, but if you are looking to earn a little extra income in your spare time with minimal effort, I think these options are definitely worth a try!
How do you make "free" PayPal money? Let's hear it down in the comments.