Best Couponing Websites and Apps to Help You Save Money
If you're anything like me, you find pleasure in scoring deals and discounts when shopping. It has become a habit of mine to always find ways to lower the cost of my purchases and pay less. The good news is that finding deals no longer means cutting out tabs from supermarket flyers and discount store magazines. With these 9 best coupon websites I am going to share with you, you can now get your next discount coupon from the internet or through your smartphone!
Why start couponing now?
But first, if you need more convincing why you need to start couponing, here are some reasons:
Even the rich use coupons.
This article from CNBC shares how billionaires like Bill Gates and Warren Buffet and celebrities like Lady Gaga are not afraid to whip out coupons during their shopping trips. Unless you're buying furniture or anything intended as a major investment, there's no harm in using coupons to save a few dollars on groceries or take-away food.
It's easier than you think and won't even take much of your time.
These days you don't even need to spend an afternoon cutting away at store flyers. With your smartphone, you can easily score online coupons and codes for both online and in-store shopping.
Get free stuff.
Coupons are part of a brand's strategy to advertise or introduce a new product. So in addition to actual discounts, you can also chance upon coupons for free goods or offers. I'd say it's the perfect way to try out something new without having to pay for it.
---
Quick Couponing Tips
Coupon websites are third-party, online advertising platforms for brands and businesses. Many of them are subscription-based, meaning that you'd need to register as a member in order to access offers. Some of these sites offer discount codes that you can use for free, while others sell discounted offers for certain products and services. The bottom line is that you're getting access to goods and services lower than their usual retail or selling price.
Here are a few tips to get the most out of your couponing experience:
Identify your price points so you know if you're truly getting a deal.
You'll need to know the average selling price of a product or service and then the maximum amount you're willing to pay for it. From here, you can set your deal price or the amount you know you're getting value for your money based on the quantity and quality of the product.
Get familiar with store regulations.
For instance, you may end up getting a much cheaper deal with price matching than coupons.
Plan your shopping well.
Many coupons especially for grocery shopping can bring you more savings if you're buying items in fewer quantities than in bulk. This could mean limiting the amount you buy in one go, or making multiple shopping trips.
It also pays well to check other stores since offers on a particular brand or product happen at different times in different stores.
This post may contain links from our partners. I may earn a small commission, at no extra cost to you, for purchases made through these links.
---
What are the best coupon websites or apps?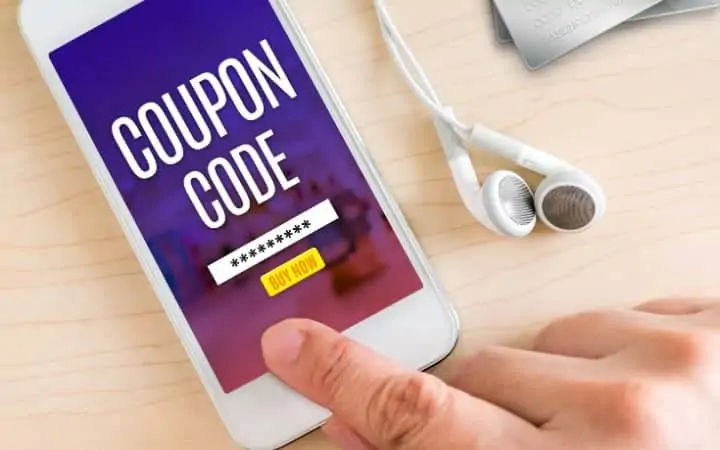 Coupon websites take your couponing experience to the next level, making it more convenient and easier and delivering variety and more offers. To get started, here are some of the best online coupon websites or apps
Ibotta (app)
Ibotta is our most favorite of all because you can use it for groceries. Since we all need to buy groceries anyway, Ibotta offers lots of opportunities for you to save money.
Ibotta has paid us over $1000 in cashback and bonuses for using it weekly to buy groceries.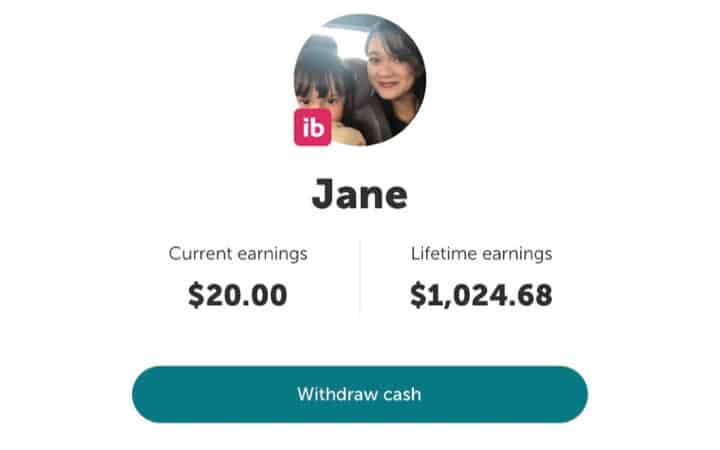 Ibotta has partnered with over 300 grocery stores in over 300,000 locations.
Check it out there! Ibotta is currently offering up to a $20 Welcome Bonus for signing up and trying the app.
Related: Ibotta Review: Is Ibotta Legit or a Scam?
---
Swagbucks
If you've been to this blog in the past, you must know that I've mentioned this money-saving platform a number of times. Swagbucks is one of my go-to sites for checking out deals, earning extra cash through surveys, and scoring cashback offers.
There's an assortment of Swagbucks coupons that you can redeem, but one that may be very useful are their free food and grocery coupons. From coupons for cookies and cereals, deli products, to even Ray-Ban sunglasses, you can print these out and bring them with you to the supermarket. In addition to the discount you're getting, you can also earn cashback balance in your account and even get a free gift.
You can check out Swagbucks here and receive $5 free when you sign up.
---
Rakuten
Another personal favorite of mine is Rakuten. It's more straightforward than Swagbucks as it mainly offers cashback and rebates on purchases made on their site. Rakuten has coupon offers on various products and companies, from tech brands like Samsung to designer and luxury brands like YSL, and shopping outlets like Bloomingdale's.
You can easily find popular coupon codes for any and all kinds of products, whether it's clothing or electronics, and even services like travel and vacation deals. The coupon codes can easily be added at the checkout page of your purchase, and they will be applied to your order.
You can sign up with Rakuten for free here and receive a $10 Welcome Bonus after making your first $25 worth of purchases.
---
Groupon
This is another site not to be missed. Groupon is one of the best coupon code websites out there and catering to millions of subscribers in over 40 countries around the globe. Unlike Rakuten wherein the discount codes can be applied upon purchase, most Groupon deals and offers are paid upfront, that is before you even shop or avail of the service.
While Groupon offers coupons for shopping in stores like Target and Walmart and even Amazon, it is a popular choice for those wanting to score vacation and travel deals and leisure and entertainment activities where you can get as much as 80 percent off. The time limit on most Groupon offers is shorter compared to those over on Swagbucks and Rakuten, and they can easily go as fast as 24 hours or less.
Amazon Coupons
This list wouldn't be complete without mentioning Amazon, the largest online marketplace we're all familiar with. If you like shopping at Amazon, then the Amazon Coupons section is one place you shouldn't forget to check before making a purchase. The best thing about this? You don't even need to be a Prime member to get access.
There are coupons available for food and grocery products, beauty, health and personal care, and a range of other products including gardening tools, pet supplies, and automotive and electronics. Simply clip your desired coupons, and you'll be shown the discount and terms of the deal. Once you add items to your cart, the coupon should also show and the discount will be applied upon check out.
---
Hip2Save is an iOS-based coupon app that basically curates all deals, promotions, freebies and coupons on offer. It describes itself perfectly as a one stop shop for all in-store and online shopping deals from various websites and apps. As it is app-based, then you get alerts and notifications much faster, and you can easily save your favorite deals in the app.
I think the biggest draw of Hip2Save is that it makes the time-consuming search for deals easier for you by curating them all from various sources into one place. You may even score other not-so-known deals shared by its members, and you can also share offers you discovered yourself.
---
Coupons.com
This is another gem in the coupons game. Whether its coupon codes, digital coupons or printable ones you're after, you can find them here. There are coupons for Target and Amazon, and specific brands like Lenovo, The Home Depot, Gap, and even CheapOair.ca.
Simply check out their menu for a complete list of coupons available, and then click on the offer you like. Their printable coupons work much like Swagbucks' — you'll need to install a coupon printer in order to redeem them. There are also loyalty card coupons for stores near your location. It takes you to the store page, and you can have your pick at the deals offered in that store.
You can check out deals via Coupon.com here.
---
Another site that's worth a check is BeFrugal, a cashback site that works just like Rakuten. So, in addition to getting discounted deals, you also have the chance to up your money saving with the cash back you earn every time you shop on their site. They also have printable coupons that you can use for your in-store purchases, and if you're a foodie, you can also score some pretty good deals with their restaurant coupons. Grocery coupons are also available for all your needs, from beverages and baked goods to meat, produce, and desserts.
---
Honey
This one is slightly different from the others. Instead of an actual site, Honey is a browser extension that does the work for you by researching coupons from your favorite shopping sites and platforms. It works on most browsers, including Chrome, Firefox, Edge, Safari, and Opera.
If you're browsing the website of a brand, simply click the Honey icon on your browser and click Apply Coupons. It will automatically search for working coupons that can be applied at check out. You should be able to know if codes are working and valid if you see the amount of money you can save with your purchase. So far, the Honey extension is available on the site of brands like Amazon, Nike, J.Crew, Nordstrom, Groupon and Bloomingdale's.
There are tons of coupon websites offering the best deals that it can sometimes even be intimidating and overwhelming. But one thing is for sure: you can always be guaranteed that you'll find a good deal. Hopefully, this list of the best coupon websites is more than enough to get started. Happy couponing!
---
Are you looking for more ways to save money?
Check out our readers' favorites:
Never miss a money-saving post!
---
Our shop is open! Did you know?