Looking for cheap grocery stores? You're in the right place!
Grocery shopping is fun, but that's not until you've filled your cart with unnecessary items and you've blown your grocery budget.
That's why my family tries to follow these money-saving grocery shopping tips to heart. But we also realized that where you shop could also affect your spending. If you want to save money on your next grocery trip, then shop at the cheap grocery stores on this list!
How much should you spend on groceries?
According to the U.S. Department of Agriculture, Americans spend around 10% of their income on groceries. About half of this is spent in grocery stores while the other half at restaurants. But in light of the changes brought about by this global health crisis, we can safely assume that grocery shopping and restaurant-eating habits have also shifted. However, if you spend around this much on groceries, you're most likely to be doing well with your grocery budget.
So now, let's get into finding cheap discount grocery stores so you can keep your budget intact.
The following are the cheapest grocery stores in the US, based on the results from Dunnhumby Retailer Preference Index. The stores included in this list were ranked according to their prices, discounts, quality, convenience, operations, and customer service.
So, if you're asking "what are the cheapest grocery stores near you," here are your top options.
Cheapest Grocery Stores in the U.S.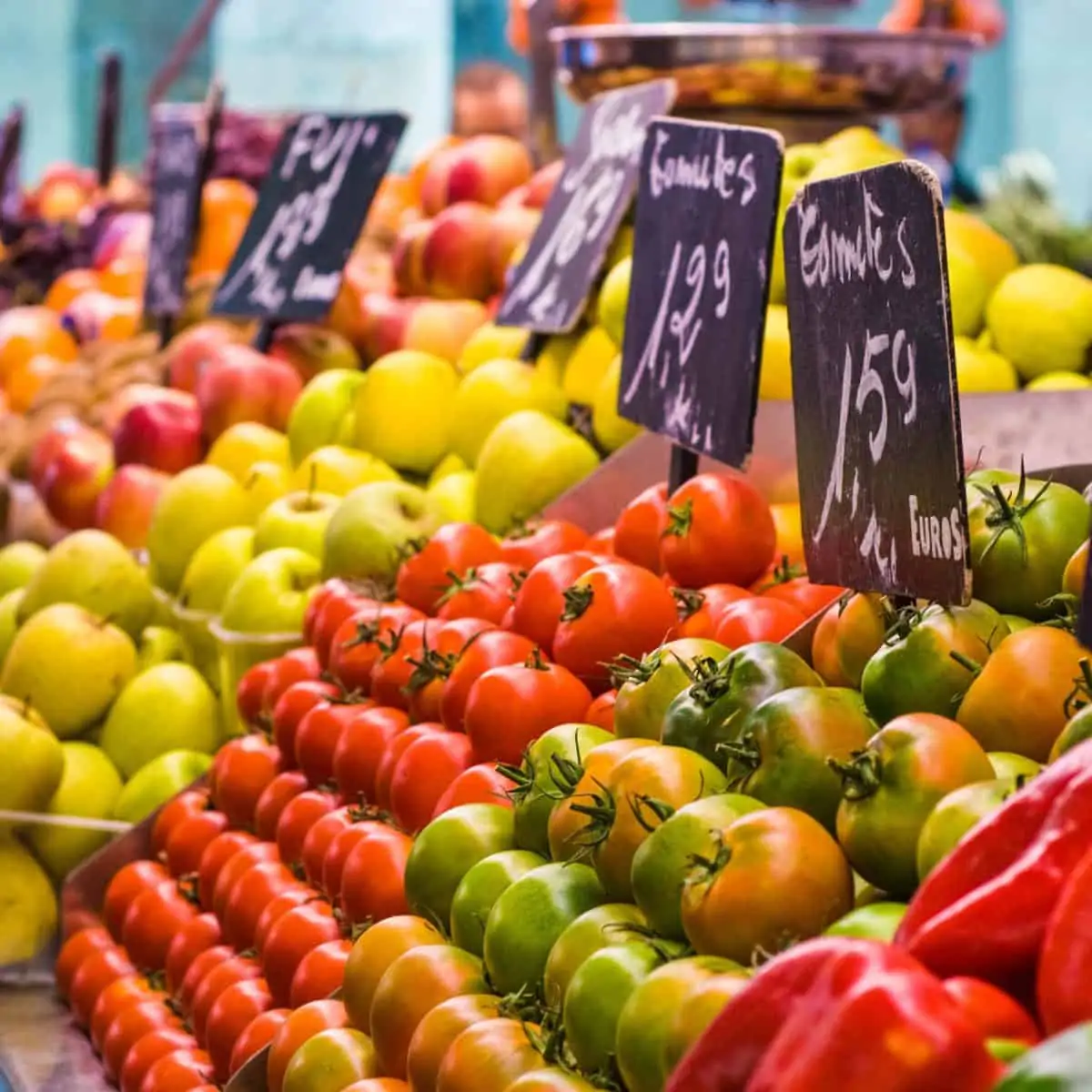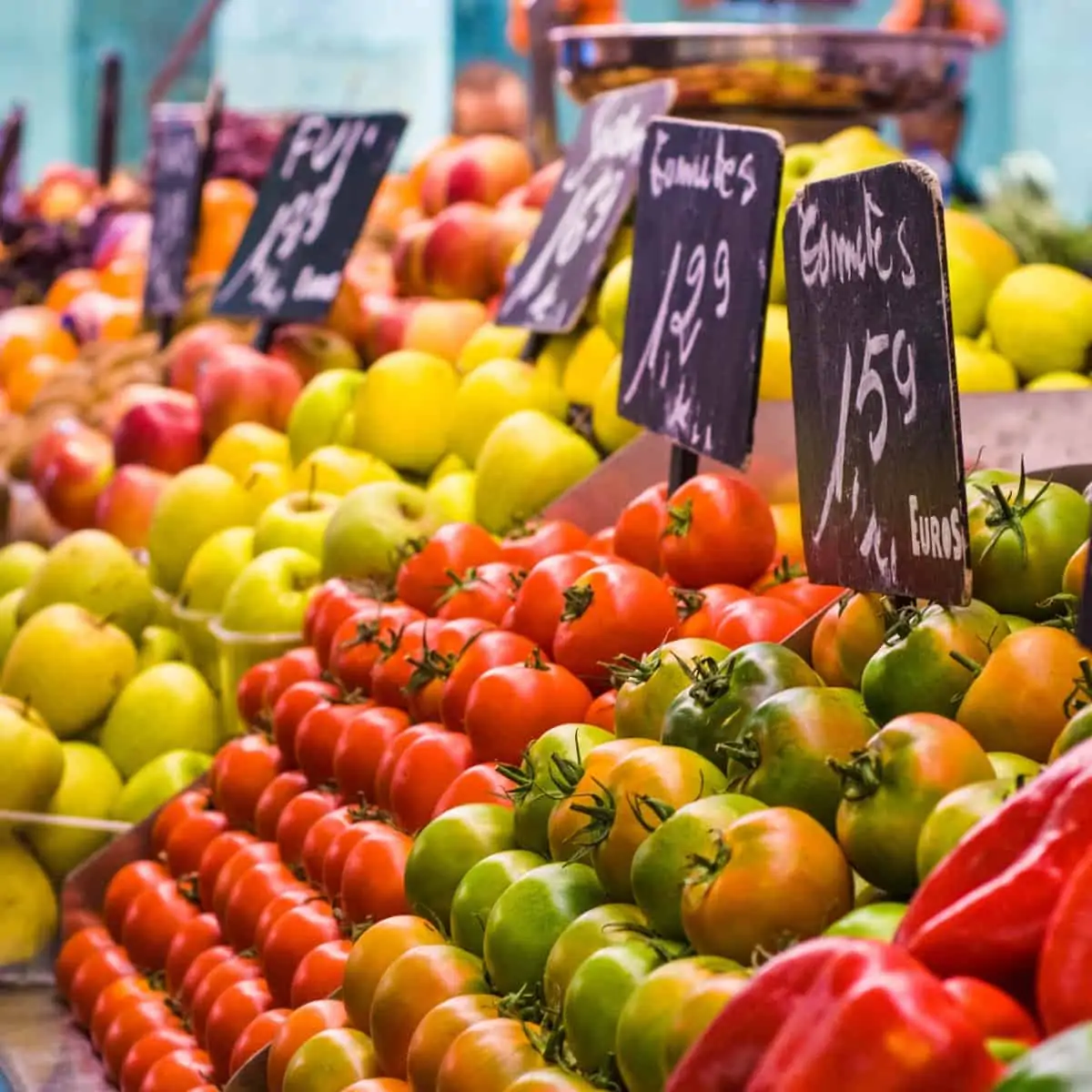 1. Aldi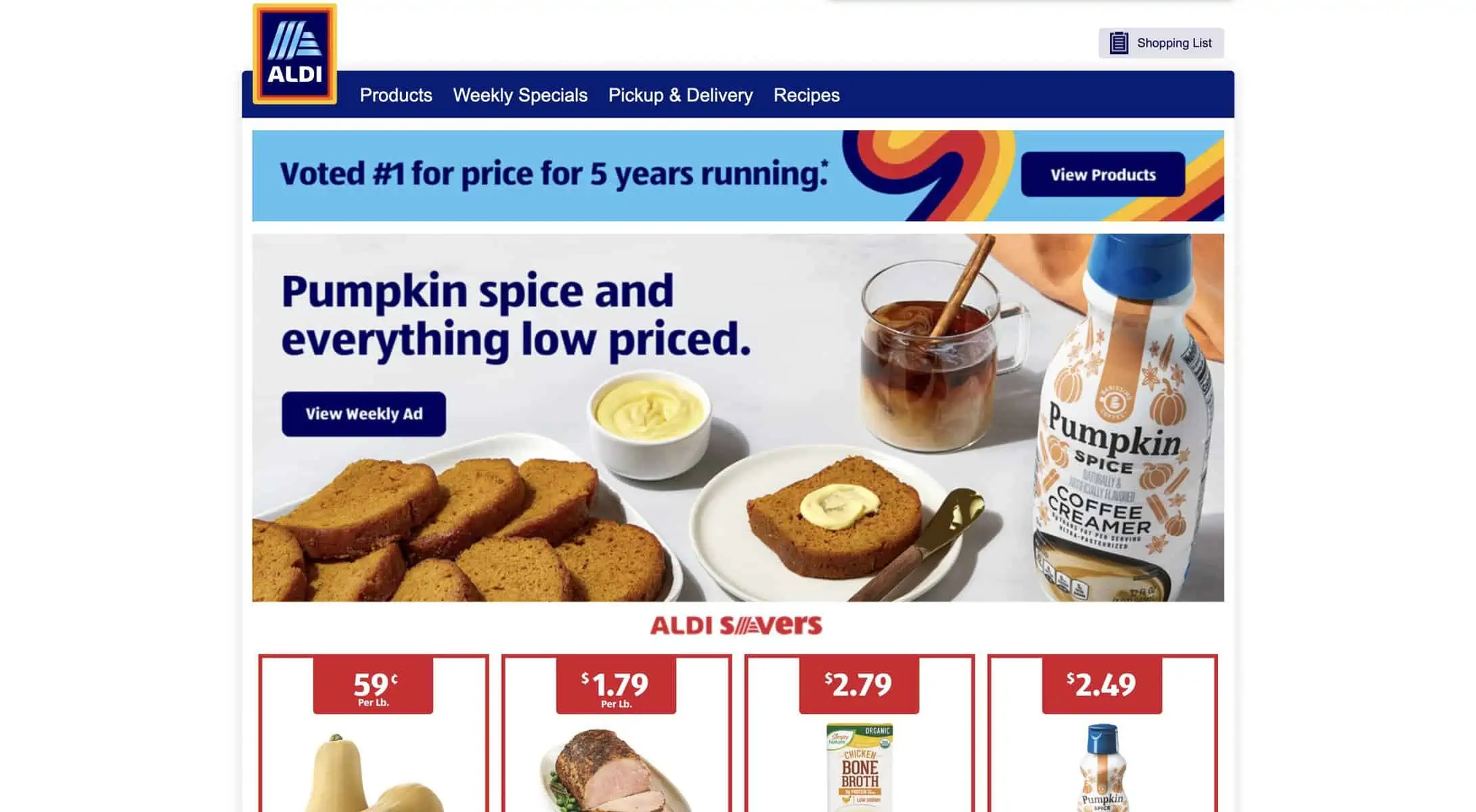 Is Aldi the cheapest grocery store?
Yes, folks. Aldi did come in first. And it's easy to see why.
Almost everything in Aldi is so cheap, from wines, chocolates, to bread, cheese and butter, and many others in between. Aldi carries a lot of its private label products, and their quality can truly compete with national brands.
Aldi does not have a massive inventory like Costco, but it makes sure that buyers will have ample to choose from. So whether you're buying fresh produce, organic goods, or canned foods, you can be sure that Aldi has the most amazing deals.
2. Market Basket
If you live in Massachusetts and around New England, you'll find that Market Basket is the cheapest grocery store near you. This chain of grocery stores has the most amazing prices on food products like meat deli, dairy products, and snacks.
If you'd rather stay at home and shop on Market Basket online, you can place your orders on Instacart and have them delivered to your doorstep. You can also use their mobile app to find coupons, create a shopping list and search recipes.
3. WinCo
If you're wondering what are the cheapest grocery stores in the western and southern portions of the country, WinCo takes the lead. WinCo has massive warehouse-like stores, but unlike Costco, it is more of a retail grocer.
So, which products on Winco will give you the most savings? Think along the lines of fresh-baked goodies, local produce, butter, and peanut butter. If you're looking for extra savings even if the prices are already very low, make sure to spot those green "extra savings" signs because those products are being sold amazingly cheap!
4. Food4Less
Food 4 Less is a chain of grocery stores that you can find in different parts of the country. The store features an abundance of food staples that are competitively priced, from pantry products, fresh produce, meat, seafood, natural and organic food items, to drinks and dairy. Apart from food, the store also carries a massive selection of household essentials, toys, beauty, and personal care products, and more.
You can visit the store's website to find products that are on sale, and even opt to have your orders delivered to your home.
5. Costco
If you want to know which grocery store is the cheapest when buying in bulk, one answer comes to mind: Costco. That's because this store offers massive savings in exchange for your $60 annual membership fee.
Costco is known for several cheap products, but some that stand out are its rotisserie chicken, fresh fruits and vegetables, milk that you can buy per gallon, and organic olive oil.
You can shop online at Costco, even if you aren't a member if you can get the Costco cash card. And if you're not down for in-person shopping, you can order online and Costco will deliver them to your doorstep.
6.  Walmart
If you're still asking yourself what are the "cheap grocery stores near me," then you should know if you have a Walmart store nearby because it's an amazingly affordable grocer.
Walmart is famous for the huge selections of its grocery products, and it's always among the top contenders in the list of cheap grocery stores. Some of the best finds in Walmart include liquid detergents, name-brand snacks and cereals, wine, and pantry staples. Apart from groceries, you can also find toys, clothing, and paper products in the store.
You can shop Walmart online through the store's website and get free delivery if your order exceeds $35.
Want to save more money at Walmart? Try our Walmart hacks!
7. Trader Joe's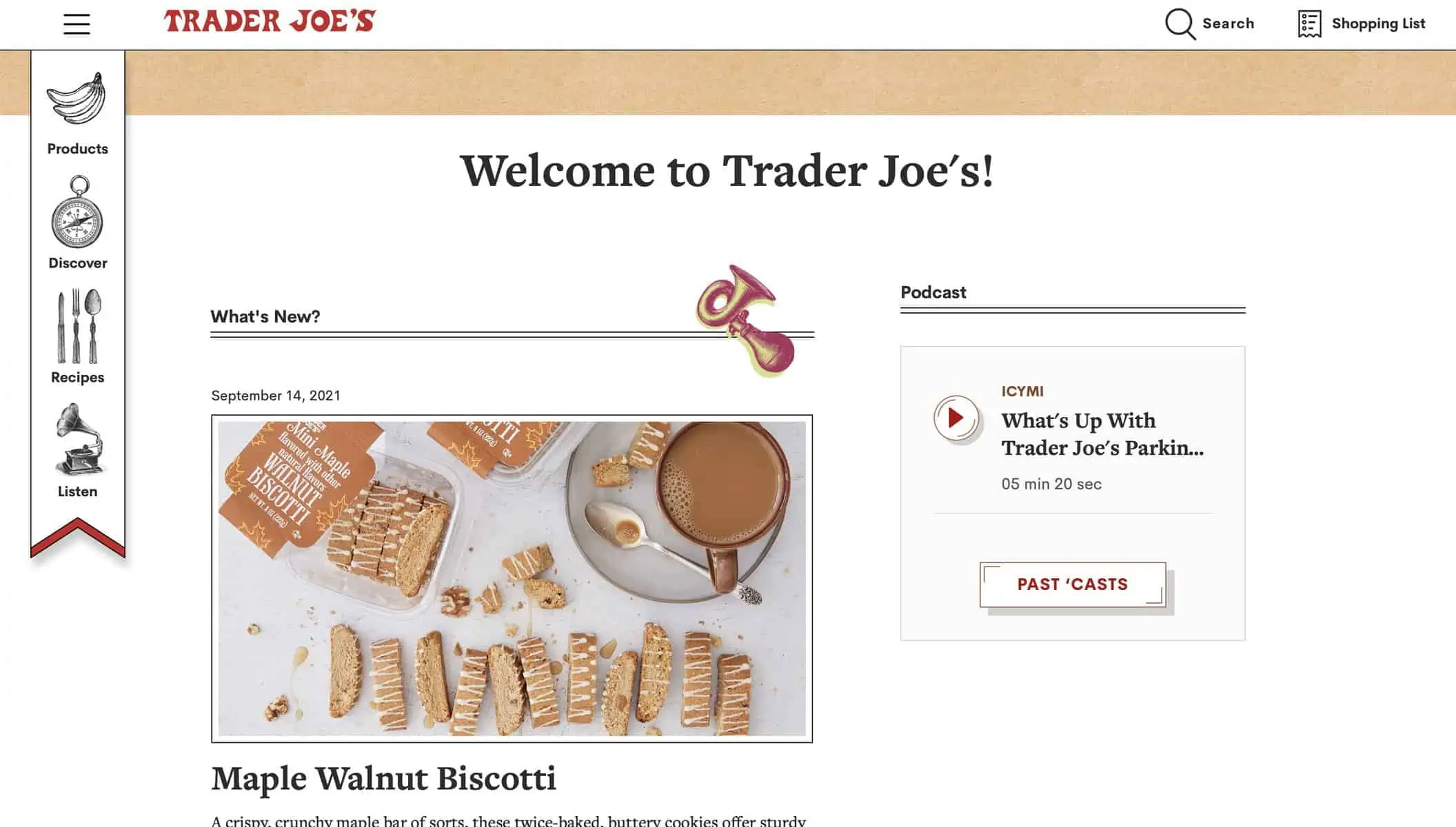 If you want to get the most of your grocery shopping budget, eat healthily, and have lots to choose from, then you should check out Trader Joe's near you. This award-winning grocery store is known for its store brands, which means the store transacts directly with suppliers, without markup from middlemen, and therefore keeps their prices low.
Some of the cheapest products you can buy at Trader Joe's are nuts, precut produce, wine and craft beers, frozen meals, and desserts.
Unfortunately, Trader Joe's does not have online shopping and shipping, but you can use a third-party delivery service to have your Trader Joe's goods delivered at home.
8. Walmart Neighborhood Market
Unlike the standard Walmart stores that sell almost everything from groceries to home decors, the Neighborhood Markets focus primarily on food and groceries. These stores are comparatively smaller than the usual Walmarts, but they have the same warehouse feel.
The Neighborhood Markets focus mainly on grocery and pharmacy products. They're popular for carrying affordable fresh produce, numerous aisles of wine, and a lot of food products to choose from. These Neighborhood Markets are also located closer to the urban centers, making it more accessible to city-dwellers.
9. Lidl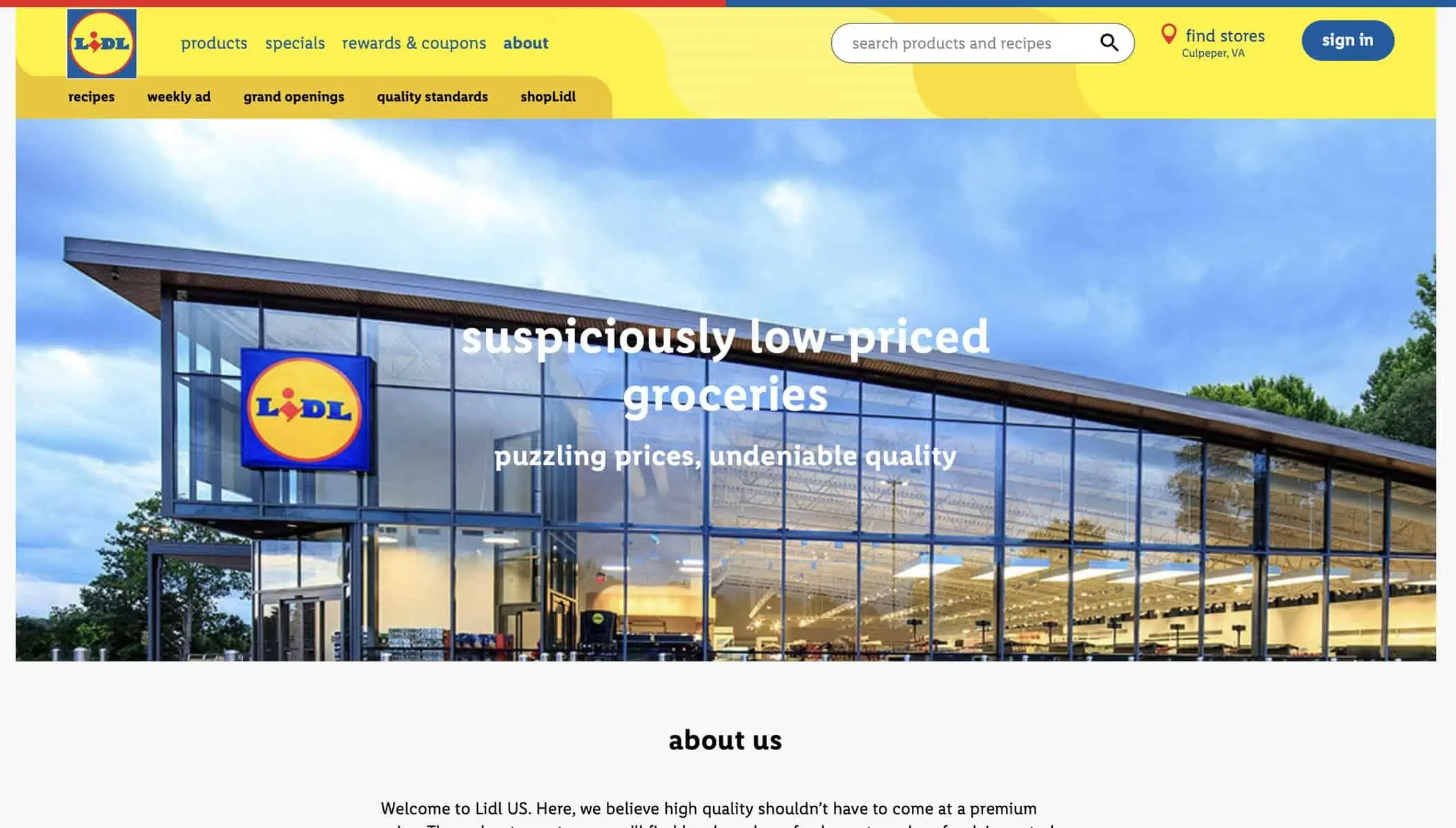 Lidl originated in Germany before its first store was opened in the US in Virginia in 2017. It is mainly known for carrying a great selection of wine, as it's also the only grocery in the country to have a dedicated wine master.
But apart from wine, Lidl also has extensive stocks of food products, from staples like eggs, fresh fruits, and veggies, to canned goods. Meat and cheeses are also incredibly cheap at Lidl. Some of the products may be unfamiliar to many Americans as they are imported from Europe, but many consumers say that those are not just cheap, but of high quality too.
10. H-E-B
Although the H-E-B grocery serves most of Texas and Mexico, it has quickly gained nationwide fame for its affordability. It is a great source of local Texan food ingredients, high-quality in-store brands, free meat samples, and amazing options for beers and wines.
HEB has a mobile app that allows customers to shop online and opt between home delivery and curbside pick-up. Additionally, buyers can stack coupons to further save money on their grocery bills.
Cheap Grocery Stores in Canada
It's no surprise that Canada is very similar to the U.S given they are friendly neighbors. In fact, many of the same stores that offer affordable groceries in America are also found north of the border. When it comes to the cheapest groceries in Canada, big box stores like Costco and Walmart are always a good bet because they offer everything you need under the roof of one retailer. Additionally, both of these stores have a large presence in Canada so you can find them in most major cities.
Another great option for cheap groceries is No Frills, a Canadian chain that offers low prices on basic necessities like produce, meat, and dairy. No Frills is well known as being one of the cheapest, but there are also many Canadian-specific chains that offer great deals on food. Some of the most popular cheap grocery stores in Canada include FreshCo, The Real Canadian Superstore, and Giant Tiger.
If you're looking for specific ethnic items at cheap prices, then it's worth checking out your local ethnic grocery stores for the best deals. For example, Chinese and Korean grocery stores in bigger cities like Toronto typically sell rice and fresh produce at a fraction of the price you would find at a western grocery store. Pat Mart, Galleria, C&C, and T&T are some of the most popular Asian grocers in Canada.
No matter where you shop, just remember that the key to saving money on groceries is to comparison shop and always be on the lookout for weekly sales.
---
2 Easy Ways to Save Money On Groceries
Grocery shopping is more fun when you know you aren't going over the budget. If you can save money on your grocery bill, even better. So apart from figuring out what grocery stores are the cheapest in your area, you should also try doing these two techniques to further save money on food.
Meal planning
One of my best tips on saving money on groceries is meal planning. By taking the time to sit down and figure out what you want to serve your family each meal, you can maximize the ingredients you have at home and reinvent leftovers, therefore minimizing food waste.
You can also deepen your savings by planning your meals around seasonal produce and what's on sale. You can use coupons and discount codes to save even more money as long as you know these are the foods that your family actually likes and eats.
---
Need someone plan out your meals for you? Check out the the $5 Meal Plan! For only $5 a month, you'll receive a delicious meal plan where every meal costs only $2 per person and $5 for your entire family! They also offer specialized diet plans which are perfect if you have specific dietary restrictions.
For a limited time, they offer a FREE 14-day trial. You can cancel anytime with no questions asked so it is absolutely risk-free!
Meal prepping
It's also good to meal prep, wherein you cook a large batch of dishes, and then portioning them before stowing them inside the freezer. These prepared meals are huge time and money-savers.
Use Ibotta
Use Ibotta, a free app that pays you cashback by scanning your grocery receipts! I have been using the app for over two years and have saved over $1000!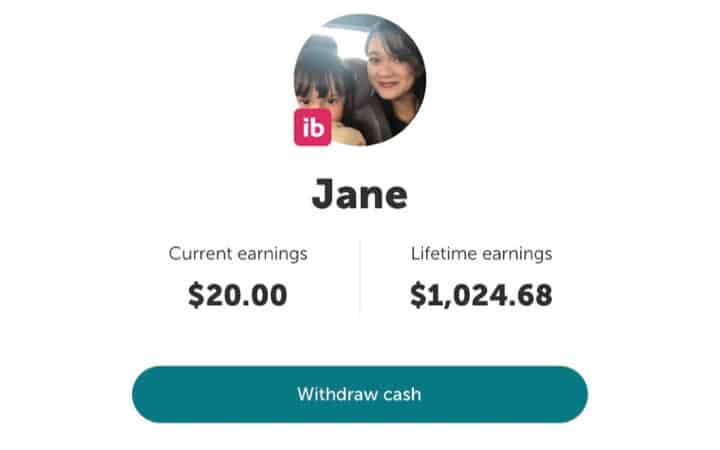 Earn cash back on items you regularly buy at the grocery store, such as milk, bread, vegetables, fruits, meats, toilet paper, toothpaste, or medicines. Earn an extra $0.25 back for each grocery receipt you scan through the app!
Join Ibotta for FREE and receive a $10 Ibotta Bonus after scanning your first grocery receipts. Want to learn more?
More Money Saving Posts You Might like!
Conclusion
When it comes to food shopping, you should always yourself this: what are the cheapest grocery stores? There may be several cheap grocery stores near me, but they can still have slight variations in prices, but I would always go where I can get the best value for my money.
Which grocery stores are the cheapest in your location? What items do you always buy from them? Let's connect in the comments.