Discover the hidden Amazon hacks that will save you extra money when shopping. You'll be able to find amazing deals and discounts without even realizing it. Here's how!
---
One thing that perhaps comes close to the feeling of winning the lottery is clicking our shopping cart and scoring deals and discounts at the same time. For someone who's conscious about my spending, even I can't deny the different kind of joy that some little shopping brings. But this is also why I'm always looking for ways to save (and even earn some money) while I shop. And since online shopping these days often always equals to Amazon, here are some Amazon hacks you need to try the next time you shop.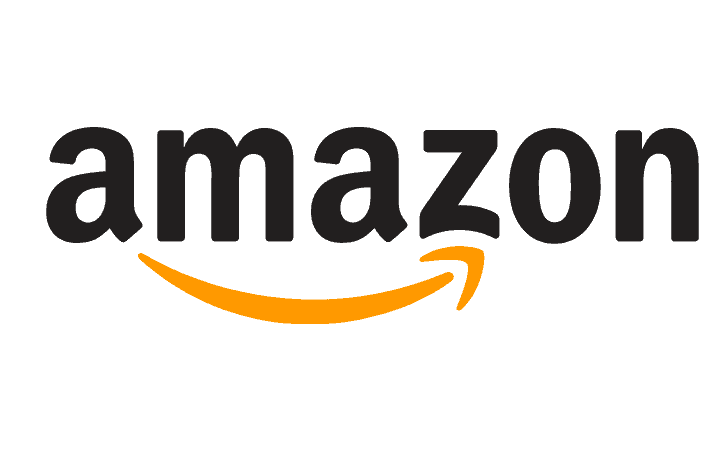 1. Amazon Prime membership
If Amazon has become your go-to site for online shopping, then it may be time to consider signing up for an Amazon Prime membership. Not only because many of Amazon shopping hacks are available exclusive to Prime members, but for $12.99 a month or about $119 for a year's subscription, you also get access to many unlimited freebies.
One of the best perks of a Prime membership are its free – and faster – delivery and shipping offers. This Business Insider article says it all: With a once-a-month purchase of anything under $25 for an entire year, your Prime membership annual fee pays for just your shipping costs alone!
But more than the savings on shipping, a Prime membership also gives you access to a whole load of other items you don't need to pay additional money for:
Amazon Photos for unlimited photo storage across your computer and mobile devices and with sharing with up to five people – a nifty alternative to an iCloud storage
Amazon Video for all your online streaming needs
Prime Music for unlimited streaming of your favorite tunes – ad-free and on-demand, plus discounted rates if you want to download for offline listening
Amazon Household, which lets you share all the benefits of your Prime membership with everyone in the family – at no additional cost.
Not yet an Amazon Prime member? Try Amazon Prime 30-Day Free Trial! You can cancel anytime if you think Amazon Prime is not for you.
2. Sign up with Amazon Prime as a student
If you're a university student (or has a child attending university), Amazon Prime offers an even lower membership fee for students if they register with their university email address. For only $59 a year – almost half of the regular Prime annual membership – you get all the same perks and benefits of shopping as an Amazon Prime member.
You can sign up for Prime Student 6-month Trial here.
If a Prime membership is still a bit of a wallet stretch, fret not. There are other ways you can save money on Amazon even without a Prime subscription.
Score big discounts on a range of products, from tech, electronics and computers, to home and kitchen appliances, with Amazon Warehouse Deals. These are usually products that were returned, refurbished, used or warehouse-damaged. They're in working condition but simply did not meet Amazon's standards of 'new'. Many of these deals are also offered with free shipping, and all are covered by Amazon's return policy. Tip: Check out the Bargain Box to find items that go for as low as 50% off.
4. Subscribe and Save
If you're one of those who have taken their monthly household shopping to Amazon, then you can get as much as 15% off your regular purchases with Subscribe and Save. Simply select the items you regularly buy and input your preferred quantity and schedule of delivery. This Amazon hack can save you money on many food items, and as much as 20% on diapers and baby products if you're a Prime member.
5. Amazon store card
Consider this a credit card exclusively for Amazon. If you're a frequent Amazon shopper, this card can go a long way in helping you save money on big purchases with its financing offers, not to mention an instant $10 added to your account upon approval of your application. If you're a Prime member, you also get an automatic 5% cashback on all your shopping.
6. Amazon Lighting Deals.
On random days, head over to Amazon's Today Deals page (if you're a Prime member, check out Prime Day) to see promotions on various products. They're time-sensitive so you need to be fast, and the deals are available one per customer. But if you're lucky, you can get as high as 70% off certain items.
7. Amazon coupons.
This is one of our favorite Amazon hacks! You can also find discounts for many of regular household products. Unlike Lightning Deals that restrict you to just one purchase, you can combine Amazon coupons when you shop to make more savings. Prime members also get exclusive Prime coupons, along with all the benefits of your membership. You can save from $0.25 to as much as $5 on a single product alone.
Save up to 40% with Amazon coupons here.
8. Combine orders
While not always guaranteed to work every time, it can be worth a try especially if you're buying smaller items from Amazon or from a single seller that can be fit into one package. Order the items separately first within the same hour and choose normal shopping for them except for one. For this one item, choose the one-day shipping option and Amazon can – on certain occasions – combine the rest of your orders into one package so you get a discounted shipping rate.
9. Go for no rush shipping
Another Amazon Prime hack that you can avail of is no-rush shipping. If you're okay waiting for a few days to get your hands on your purchase, the no-rush shipping program awards you an order discount or a promotional reward you can use the next time you shop.
10. Track when prices go down
We've all got that one thing we want to buy but just can't make ourselves commit because it is way over our budget. So another Amazon hack is to check out CamelCamelCamel, a site that's dedicated solely to tracking price drops on Amazon goods. Simply set up an account, add products to your listing, and set a 'price watch' for them. You immediately get alerts when the price drops. You can also check the price history to see how much the product price has dropped over time, so you can easily decide if it's a good enough amount for you to hit Buy.
11. Be an Amazon Associate
If you're a blogger, a content creator or simply one dipping your fingers into the influencer game, you can sign up to be an Amazon Associate. This allows you to share links of products on your platforms with your followers, and in return, you earn up to 4% in commission fees from any purchases made through your links.
12. Trade-in items
Another amazing way to save money on Amazon is its Trade-In Program where you can receive gift cards in exchange for trading in items you have. Have a look at the Amazon Trade-In page and see if you have any of the items they're looking for. Most of these are electronics and gadgets such as routers, gaming consoles, speakers, tablets, and e-readers. If your item is accepted, you can get a gift card equivalent to the appraised value of your item and sometimes, an extra discount when you purchase a similar product in the future.
13. Earn rebates and points
Third-party shopping sites like Rakuten and Swagbucks are good places to start if you want to simply get cashback, rebates, or points added to your account. If you're already signed to these sites for your other shopping needs, then you can amp up your savings by taking your Amazon shopping over on these sites.
I've earned over $1000 from Rakuten for simply using it for shopping at Amazon and other online stores! A bonus? Rakuten offers $10 FREE after making your first $25 worth of purchase on Amazon and thousands of partner stores!
You can sign up with Rakuten and receive the $10 bonus!
Related:
Ibotta vs Rakuten : Who's the Winner?
Rakuten Review: Is Rakuten Legit?
14. Amazon Hacks Using gift cards
Alternatively, you can also earn gift cards on your Ebates or Swagbucks account that you can use to purchase items off Amazon. These cards are easily earned when you use these sites to shop, answer surveys, play games or submit your receipts. Another way is to look for discounted gift cards from sites like GiftCardGranny.com and Raise.com.
15. Check your delayed deliveries
One of the things that make Amazon a hit among shoppers is its commitment to customer service. Not only can you request a refund for delayed deliveries, but if an item is lost or has not been delivered, they'll send you a replacement at no additional cost.
16. Go for less popular options
This one appeals more to one's preference and tastes and is less of a straightforward money-saving hack. If you do diligent research on an item, you'll notice a couple that's priced lower than another exact make, all because it comes in a less popular color or does not have as many bells and frills as the other. If these little details don't bother you, then it's worth getting in exchange for a few dollars of savings.
Shopping doesn't always have to mean spending more. With these Amazon hacks, you can get freebies, save dollars from discounts and good quality deals, and even earn extra money when you spend!
There may be still more Amazon hacks that I've not mentioned in this post. Do you have Amazon hacks that help you save money on Amazon? Share with us in the comments!
---
P.S. Have you checked out our newly launched product on Amazon? These fireproof document bags are perfect for homemakers like you! You can check it out here!