We all know that buying food in bulk can go a long way in saving some money for the household. But what food should you buy in large quantities?
Today, I am sharing my list of food to buy in bulk to help you save money and build a stockpile on a budget.
But first, before you hit the stores and start bulk buying, here are a few things to remember to make sure you'll be saving money with bulk shopping.
This post contains affiliate links. I may earn a small commission for purchases made through these links at NO extra cost to you. Disclosure.
Bulk buying is not always cheaper
Not all food items that you buy in large quantities will always prove to be cheaper in the end. Perishables like fruits and certain vegetables may be less expensive if you buy more of them, but if you are only a two-person household, you may end up wasting more than actually saving.
If your local grocery store has a great sale on certain items, compare the cost with when you buy it in bulk. The unit price might happen to be cheaper than if you were to buy it in bulk.
Stock on what you actually consume
It doesn't make sense to buy food that your family won't even touch; that's like money down the drain. Check your menu to see which items consistently crop up because those are the products that you should be stocking on. Focus on what you need for sure, not on what you may or may not like to eat in the future.
Know where to buy food for cheap
Warehouse stores are gaining a reputation as the best places to hit to get great deals if you're bulk buying. One important thing to remember, though, with warehouse supermarkets like Costco and Sam's Club is that to get access to many discounted bulk items, you need to be a member, which means shelling out an average of $50 annually.
I noticed that Sam's Club has cheaper offerings for bakery products, fish, and frozen food, while Costco has great deals for fresh produce and organic products. I can't speak for Aldi because we don't have Aldi here in Puerto Rico, but as per my research, Aldi has comparable deals with Costco when it comes to fresh vegetables, fruits and meats, canned goods, and cheese, and pantry essentials.
If you can't afford to pay the membership for two stores, consider which items you regularly and consistently consume in large quantities. These are items you would most likely buy in bulk to save more, and wherein a membership with a particular store can go a long way in getting you great deals.
Sign up with Ibotta
Ibotta is a FREE app that pays you cash back for grocery shopping at Sam's Club, Costco, and 300+ more stores at over 300,000 locations! If you are buying stuff offered on the app, you just simply tap those items, take a picture of your grocery receipts using the app, and upload it on the app to earn cash back almost instantly.
I've earned over $1000 in cash back and bonuses for using Ibotta.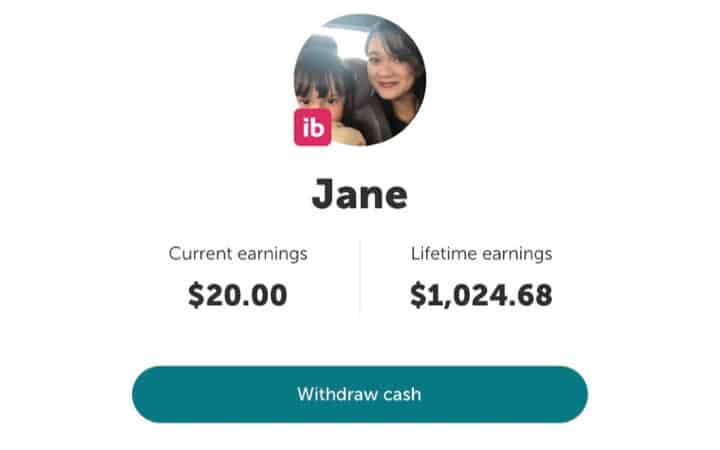 You can sign up with Ibotta here for FREE and receive up to $20 as a new member.
Related
Ibotta Review: Is Ibotta Legit? Is Ibotta Worth It?
Know the shelf life of the food you are buying
More importantly, know the shelf life of the food you are buying. For example, eggs only last about three weeks from the date of purchase, and olive oil lasts six months after opening the bottle. You may be tempted to buy condiments in bulk, but did you know they lose their flavor after about six months? Knowing these things will help you determine which food you can consume before expiration you should bulk buy.
Check perks with your membership.
One thing you might want to consider in deciding where to buy food for cheap are the perks you get with your membership. For instance, a Sam's Club Plus membership gives you not just access to exclusive discounts but also free shipping on orders and deliveries. Sure, it's all about the convenience rather than the cost, but it can be an important factor if you tend to shop a great deal and would like to optimize your time.
This said, the very popular online store, Amazon, is one also worth looking into if you're looking to bulk buy food and regular home products.
With Whole Foods Market now a part of the Amazon family, you also have access to the Whole Foods product range including their 365 Everyday Value brand that can save you tons. There's also Amazon Fresh that delivers fresh groceries including produce, dairy, and meat. Delivery fees are free for orders $25 up ($35 for Amazon Fresh) so it's a good deal if you're grocery shopping for a month's supply.
You get to save even more money if you're an Amazon Prime Member at Whole Foods Market. You can save an extra 10% off items with yellow sale signs at Whole Foods Market and enjoy 2-day free shipping with no minimum order with Prime membership.
Not yet a member and want to give Amazon a try? Try Amazon Prime 30-Day FREE Trial here. You can cancel anytime with no questions asked.
Again, good research and a careful comparison of product prices will go a long way in making sure you're getting your money's worth if you're buying supply in bulk.
Know when and where to shop
Time bulk-buying during sales and when you've got a good stack of coupons. Furthermore, you can double (sometimes even triple) your savings if you time your shopping during a sale or when you've collected coupons. In this way, you bring down the cost you're paying per unit, therefore greater savings for you.
A bonus point: Think about whether you really need to bulk buy. I know this sounds counterintuitive to the whole point of this article but there are some circumstances wherein bulk buying will really work for you, otherwise, it'll just be money and food down the drain.
It goes without saying that bulk buying is the smartest decision for those with a big family. If you're single, however, and still want to get some good deals, then team up with other family members and friends in getting food to buy in bulk. You can split the goods – and the cost – after your shopping expedition. In this way, everyone gets to enjoy a good deal!
It's also equally important to know where to shop. Check out our list of cheap grocery stores to save money on groceries!
---
Best Food to Buy in Bulk
So, what are some of the cheapest food to buy in bulk? Here are some ideas.
1. Canned goods
They're up on my list because they make the most sense. Not only do they have a long shelf life – a year at most – but they're also two times cheaper if you get them in multi-packs. Individually sold canned goods can be expensive because pricing is cost per unit, so it's okay to pack on the numbers if they're get-1-free-1 on Costco shelves. Large supermarket stores like Aldi also have store-brand products that are a few cents or dollars cheaper than their name brand counterparts, which is even more of a steal!
2. Long store fruits and vegetables
While the general rule of thumb is to be more discerning when it comes to buying perishables in bulk, there are however certain fruits and vegetables that can keep for longer than a few days or a week. Onions, garlic and pepper can last for a month or even longer – the trick is proper storage. Cabbage, carrots and lemon can keep for about the same period of time in the crisp drawer of your fridge. Squash can be stored for a couple of months in a cool, dry place. Potatoes can be stored in your pantry for about three weeks and about several more weeks in the fridge.
3. Dry pasta
Pasta recipes are a dime a dozen and because of their versatility, they are a popular favorite in many households. As long as you keep them stored in airtight containers in a cool, dry place, you can be guaranteed a year's supply of pasta at least.
4. Rice
This one also goes with the pasta in the pantry. Rice can last even longer than your pasta, and if your household is big on rice meals, then you can even buy rice sold in sacks. They're available in major supermarket stores like Aldi and Costco, and a great deal cheaper than those small microwaveable packs.
5. Oats and cereals
These are also pantry staples you don't have to worry about getting in bulk. Oats and cereals can last for a year on the average. Because there's a wide range of brands to choose from, you can also get some good deals from stores that put them up on sale or sell them in bigger quantities. You can be guaranteed to have these always ready and on hand for breakfast or snacks.
Related:
30+ Cheap Pantry Staples to Save Money
6. Cheese and butter
Even before the baking craze during the lockdown took over, I know of many moms who like to bake cookies, cakes and even breads for their families. If you've been baking more than usual, then it's good to have a steady supply of butter when you need it. Butter generally lasts for about five to six months. You can also extend it for a month longer than its 'best by' date as long as it's been stored properly.
Cheese is a pantry essential that goes well with your bread and pasta dishes, so it's good to buy these in bulk too. The best cheese to buy in bulk however, are hard cheeses like parmesan and cheddar. Unopened, they can be kept for two to four months, while unopened ones can be stored in your fridge for a month and a half.
7. Meat
Meat can be expensive and almost a luxury, and if you've spotted a sale in the meat section of your supermarket, it makes good sense to stock up on it. You can even stretch your money if you go for less choice cuts, or if you buy a whole chicken rather than pre-sliced cuts.
The issue with buying meal in bulk however is storage and ensuring its freshness. According to the USDA, frozen uncooked steak or chops can be kept for as long as a year in the fridge, and uncooked ground meat for up to four months. Cooked meat can also be frozen for two to three months. It's also best to store them using the original packaging or with a tight seal or plastic wrap.
8. Nuts
Another pantry staple that you can reach for when whipping up a dish or simply when you need a light snack. Nuts can last for as long as two years, and getting a 2-pound bag of walnuts at Sam's at $12 is a whole lot cheaper than getting it for $0.90 per ounce.
9. Coffee and creamer
Coffee isn't just the go-to drink of office workers but even of many stay-at-home moms who need that extra kick to go about their daily routines at home. Buying coffee in bulk, particularly buying ground coffee beans, would be one of the smartest decisions you can make rather than getting individual packs or, worse, purchasing a regular cup from a coffee chain. Fresh coffee beans can last for a month, and creamer a year or two at most.
10 Sugar and flour
To roundup your baking ingredients, here are two other items that you can buy in large quantities and keep in your pantry. Although sugar generally does not spoil, it can be kept in the pantry for up to two years. White flour can be stored for a year at room temperature and about two years in the freezer. If you can buy store-brand counterparts in bulk, you can also double up on your savings.
That's our list of food to buy in bulk to save money! Do you buy in bulk, too? Are there foods you buy in bulk that are not on the list? Let me know in the comments below!