Many people claim that they can help you make more money by investing a small amount through Cash App flips. But how do Cash App flips work? Are they real or a scam? Find out now.
Nowadays, it has become so much easier to receive and send money through apps you can download and install on your smartphone such as the Cash App.
The Cash App is a truly handy payment app that allows you to wirelessly transfer money to other Cash App users. You could even use it to invest in the stock market or buy and sell bitcoins.
Lately, Cash App flips have become popular as well, wherein you invest a small amount of money through the Cash App and expect to generate a bigger return. But are Cash App flips real? Or is this just another money flipping scam?
This post contains affiliate links. I may earn a commission at NO extra cost to you for your purchases made through these links. Disclosure.
What Is Cash App?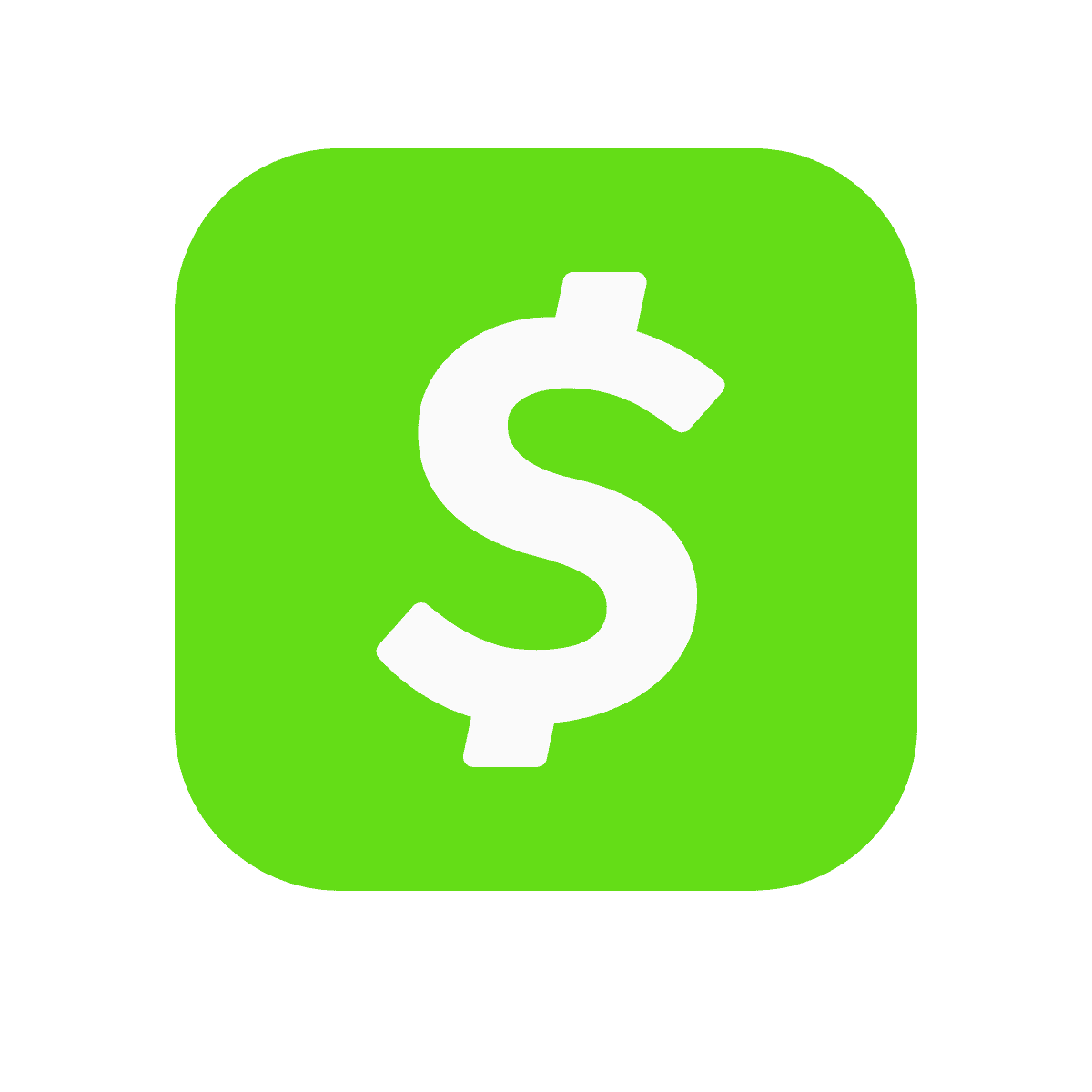 The Cash App is a smartphone application and mobile payment service wherein Cash App users can send money to each other in a few quick taps. It links with your credit or debit card account so that you can do direct deposits with your Cash App account. You could also use Cash App to pay for online purchases and trade in the stock market.
Each Cash App user creates a unique hashtag $Cashtag. With this information, Cash App users could easily receive and send money to each other. Alternatively, you could send money with the recipient's Cash App name, telephone number, or email address. The funds could come from your Cash App account or linked bank account.
What is Money Flipping?
Money flipping has been around for a very long time even before Cash App flips came into the picture. Flipping is holding an asset (in this case, money) with hopes of generating more money.
There are several ways to do money flipping. For instance, you could go into peer-to-peer lending wherein your investment capital comes back to you with interests. You could also buy low and sell high, just as you would trade stocks or flip houses or items to gain more profits.
What are Cash App Flip Scams and How Do They Work?
Using the concept of money flipping, a lot of people have come up with Cash App flips.
You can do Cash App flips by using the app to facilitate money flipping. For instance, if you are flipping items, you could ask the buyer to pay you through Cash App.
But partly due to Cash App's accessibility, convenience and popularity, many scammers have been using Cash App to flip money illegally.
Cash App Flip Scams on Social Media
A lot of scammers perform their Cash App money flip on social media platforms.
This news feature on CNBC tells us to always be wary of money flipping scams.
According to this report, a man named Andrew, who is a financial planner, was scammed of $3,000 on Instagram.
Andrew recalls seeing a video posted by a friend on Instagram, saying that said friend had made a huge return from his initial $3K investment with the help of an investment advisor. The post contained screenshots to prove that one can easily make $40,000 just by putting in $3,000 in investment.
So Andrew got curious and sent his friend a direct message. He also reached out to the investment advisor who he admits had impeccable knowledge of crypto trading. Believing that it was the real deal, he put a $2K bitcoin investment on Cash App and another $1K on Zelle. He was also directed to a Forex trading site where he saw his investment grow to $42,000.
But the advisor said that Andrew could only obtain his profits if he recorded himself promoting the same process. After doing that, Andrew thought he could get his $42K.
Andrew realized he was scammed when he was logged out of his personal Instagram account. The scammer has not only conned him $3,000 but also got ahold of his login credentials. For weeks, the scammer reposted Andrew's endorsement videos to lure more people into the Cash App flip scam on social media.
Andrew should have been wiser as he is a financial expert himself, but Cash App flip scammers are sly and cunning. They know how to manipulate people. Andrew did recover his $3,000 eventually, but the experience left a bitter taste in his mouth.
Cash App flip Scam Giveaways
Another way scammers use social media accounts to perform Cash App flip scams is through "giveaways."
There were legitimate Cash App giveaways on Twitter and Instagram called the Super Cash App Friday. In these giveaways, Cash App users enter a raffle after sharing the post and leaving their Cash App usernames.
The scammer would watch the Cash App giveaway very closely. They would then create fake social media accounts and message those who have entered the raffle that they have won in another giveaway.
Related Posts:
But in order for the winner to get his money, he would have to send money to the scammers first to "verify his identity." After you send them money on Cash App, you would be blocked on social media and you wouldn't be able to retrieve your cash.
In addition to this Cash App flip scam, scammers also use phishing to steal the identity of another Cash App user. The scammer would send you a fake link where you could redeem your winnings on the Cash App giveaway. When you sign in to that link, the scammer would steal your log-in details, and use your account in other Cash App scams.
According to Business Insider, these fake giveaways even impersonate popular influencers so that scammers could entice more people into their Cash App flip scam. Scammers have used the names of popular personalities like Jeffree Star to drag more people into their Cash App money flip scam.
Easiest Ways to Make Money Online
Bogus Cash App Representatives
Another way scammers make money on Cash App is to pretend that they are Cash App representatives who are willing and ready to help you with any issues.
According to ABC11, a man from Raleigh has been using Cash App to obtain rental payments from his tenants. He had over $20,000 in money in his Cash App account which he wanted to withdraw.
One of the Cash App representatives reached out to him, offering to help him get his money out. But the man was dumbfounded when he found out that all of the funds in his account had disappeared, along with a few more thousand dollars in his linked bank account.
That's when he realized that the representative was indeed a scammer preying on people like him who uses Cash App quite regularly.
Unfortunately, it wasn't just him who had fallen victim to such scams. A lot of other users have been fooled by people who impersonate Cash App representatives who are actually Cash App scammers.
Other Types of Cash App Scams
Apart from the three most popular Cash App scams mentioned above, scammers may also use these techniques to lure their victims:
Rental Deposit Scam
The scammer may offer to help you find an apartment with cheap rental rates. But they'll ask you to send a rental deposit first so you could secure the rental.
Pet Deposit Scam
The scammer targets people who love pure breed pets. The scammer shows you photos of an upcoming litter (those photos are likely fake), and if you want to secure a puppy or kitten, you'd have to send a deposit first.
According to Cash App's official website, Cash App payments are real-time. So if you already sent the money to a scammer, it is very unlikely that you'll get it back. So if you need an apartment rental or a new pet, make sure to meet with the broker, agent, or seller first before sending any payment.
Red Flags of Cash App Flip Scams
Cash App scammers are everywhere, looking for the best opportunity to pounce on their victims. You don't want to be victimized by these money flip scams and get robbed of your hard-earned money. So if you want to prevent a Cash App money flip scam to happen to you, here are the red flags you should be wary of:
Scammers would often offer to flip money in smaller amounts at first. For instance, the scammer may ask you to send him $5 which he would flip and generate $40. They do this to gain the trust of their victims. After which, they would ask you to send them a bigger amount of money.
Most of these money flipping scams are get rich quick schemes. The scammers promise to flip your money and give you an incredible profit. These offers are always too good to be true, though.
The scammers may also send you fake links where you could redeem your fake cash prize from Cash App giveaways. A lot of these money flip scams also use phishing techniques wherein you log into the link that the scammer sent you, asking you for sensitive information like your log-in credentials, credit card number, and PIN.
The scammer may also pose as one of the Cash App customer service representatives and offers to help you with your Cash App account.
The scammers may also claim that they have helped a friend of yours make money through Cash App flips. They would often have screenshots or testimonials on social media platforms to entice more victims.
Scammers are able to flip money in different ways. They also come up with different scams when their previous methods no longer work. Many of these scammers sound like they're expert financial advisors or customer support representatives, so a lot of people tend to trust them.
Too often, the scammer offers you something that's too good to be true. Once you give them the money, it is very likely that you'll never hear back from them and you would never get your money back.
Ways to Avoid Getting Scammed by Cash App Money Flipping Scams
There have been a lot of Cash App money flip scam victims, and these scams continue to be rampant even up to this day. To avoid these Cash App money flipping scams, you have to be wiser and more vigilant.
Research. Before you get too excited about getting some free money out of nowhere, you must first determine if the offer is indeed legitimate. If you did not join in any Cash App giveaways, then that should already make you suspicious if a scammer suddenly contacts you. If you do your research, chances are, you would find other people sharing the same experience as yours.
Check out if the information is true and correct. Visit the legitimate Cash App social media, or better yet, contact Cash App support team to verify any information sent to you.
Never provide sensitive information to anybody. This includes your personal details, phone number, home address, bank details, and log-in credentials to your social media and Cash App accounts.
Never send money to anyone you don't know. These Cash App scams often ask you to send money to other Cash App accounts as a verification or clearance fee. If you do this, it is likely that you'll never hear back from the scammer and there's zero chance of getting your money back.
Got Scammed? What's the Next Step?
If you believe that you have fallen victim to money flipping scammers on Cash App, then it's important to these next important steps:
Log in to your Cash App account and change your PIN immediately.
Contact Cash App customer support and report the incident.
Block the scammer on your Cash App account.
Warn your family and friends right away if someone hacks your social media account and uses your Cash App account to get money from others
Are There Legit Ways to Flip Your Money on Cash App?
Although Cash App money flip has been popularly branded as a scam, there are still legitimate ways to flip your money on Cash App and get free cash, for real.
So, how are you able to flip money on Cash App legally? Here are the ways:
Cash App sign-up bonus (easy $5)
Cash App would give you free cash if you sign up with them. All you have to do is create an account on Cash App, link a funding source, and send $5 to someone you know. After completing these steps, you'll get $5 in free money from Cash App.
Refer your friends and family to Cash App
Another easy way to get free money on Cash App is to get other people to join the service using your unique code. Each successful referral must create an account on Cash App, link their debit card, and send at least $5 within 2 weeks. You'll get $15 Cash App money for every successful referral that follows this step. The great thing is, you could refer as many people as you want.
Invest in stocks and cryptocurrency
You could also flip Cash App money by using Cash App's stock investing and crypto trading feature. This gives you more control over cash flipping because it's up to you how you trade your stocks and bitcoin.
Of course, you'd want to invest in more knowledge on how the stock market works to maximize your potential to make real cash. Investing in stocks and bitcoin can be risky, so invest wisely.
Use Cash App to flip things
Cash App is a popular financial service used by 30 million active monthly users. If you're in the business of flipping cash by selling things, then you could use Cash App as a payment method. You can meet up with youar buyer, and if the transaction goes smoothly, the buyer could send you the payment through Cash App.
Easiest Ways to Make Money Online
Final Thoughts
Cash flipping is a popular method scammers use to get money from you. They'll give you an offer that sounds too good to be true and promise high returns for a small investment. All you have to do is send them an initial deposit through Cash App and you're supposed to get rich quickly. Unfortunately, you'll never get your money back once you send it to the scammers.
So if you receive a suspiciously enticing offer that involves your Cash App account, it's time to trust your instincts. We're talking about real cash here, and it would be devastating to it money flipping scammers. Do your research and contact the Cash App team to verify the offer. Importantly, never send money to people you don't know.