This post contains affiliate links. Read the full disclosure here
Freelancer.com Review
Want to make money from home? Freelancing is one of the things that make this possible. Freelancers are independent contractors who aren't tied with an exclusive employer or company. They can take as much or as little project as they like, and can work remotely from home. Along those lines, a freelancer's income is not always constant.
Given that there's a good amount of competition in the freelancing industry, it is essential to be at the right place to score jobs. And one of the most commonly-mentioned crowdsourcing websites is Freelancer.com.
I have personally used Freelancer.com so I sure know a thing or two about the site. I used the site when I started freelance writing and from this site alone, I've earned over $70,000.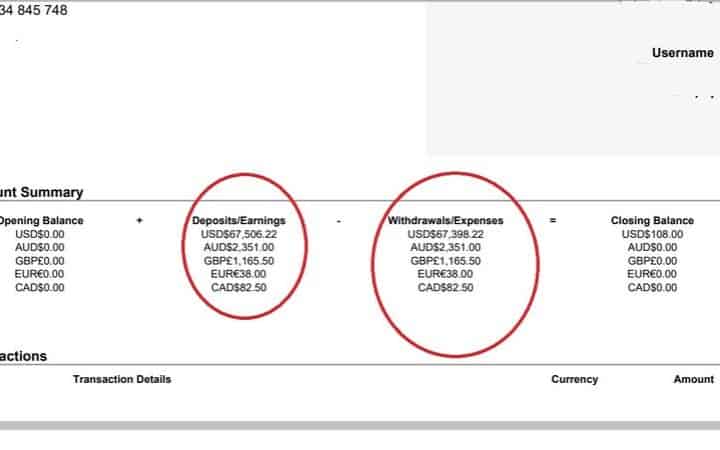 But is Freelaner.com really worth it? How does Freelancer.com work? Let me share with you more details in this Freelancer.com review!
Disclaimer: I am not an affiliate of Freelancer.com. I don't get paid for writing this review or recommending the site. It has been my goal at This Mama Blogs to help my readers find legitimate money-making opportunities. In line with this goal, I write reviews of companies, jobs, or opportunities to help you decide whether they are worth a shot or not.
---
Freelancer.com Review: What is Freelancer.com?
Freelancer calls itself the "world's largest freelancing and crowdsourcing marketplace." It plays the role of a matchmaker to almost 50 million employers and freelancers all over the world. Freelancer.com is available in over 200 countries, regions, and territories worldwide.
Now, when you think of freelancing, some of the sites that come to mind are probably UpWork, and Guru. In a way, Freelancer is like these in that it allows employers to post freelance gigs, and freelancers to find jobs.
Employers can post projects or directly contact a freelancer of their choice. For those who post their projects, they simply need to indicate the details and wait for freelancers to make their bids. They choose a freelancer and discuss the project through the site's built-in app feature. Payments are released either per milestone or upon the project's completion.
Freelancers, on the other hand, can browse projects based on their skills and give out their bids. Bidding is an art when trying to score jobs on this site. You are literally up against all the other freelancers around the world, so make sure to give a bid that stands out. If a client chooses you, you can work on the project and get paid.
---
What sorts of jobs can you post or find on Freelancer?
While I only offered freelance writing on Freelancer.com, you can offer literally anything you can offer online. According to the website, its freelancers do "anything" whether your projects are in the creative, technical or professional field.
So, whether you need to build a face recognition app, an e-commerce store, have something written for your blog or website, or require an animation project, there's a freelancer for that on Freelancer.com.
Here's the list of categories of the jobs posted on the website:
Websites, IT and software
Writing and content
Data entry and admin
Design and media
Mobile phones and computing
Engineering and science
Translation and languages
Sales and marketing
Freight, shipping and transportation
Business, accounting and HR
Product sourcing and manufacturing
Local jobs and services
---
Freelancer Pricing: How much does Freelancer cost?
The cost of a crowdsourcing site is always a concern, whether you're an employer looking to hire the best talent, or a freelancer looking to find the best job.
Freelancer.com offers a free membership that allows you up to 10 bids per month. If you run out of bids, you could also choose to upgrade your membership and pay an extra fee to be able to bid on more projects.
Fortunately, the cost of membership isn't as steep as other competitor websites. You can get an intro plan for as little as $0.99 per month, a basic plan for less than $5, plus plan for less than $10, professional plan for less than $30 and a premier plan for less than $70 per month.
Each plan comes with a fixed number of maximum bids, listed skills, unlimited project bookmarks and number of contest entries per month, among others.
Also note that freelancer charges a fee of 10% or $5 USD for fixed price projects, whichever is greater, and 10% for hourly projects. This fee will only be charged to you against your earnings as a freelancer, so if you earned $100, $10 will go to Freelancer and $90 to you.
I suggest that you take a look at this page to see how much the site charges for your projects and features you want to use. Note that Freelancer offers lots of features that employers and freelancers can use to increase their success rate.
How Much Do Employers Pay?
For employers, signing up and posting a project on Freelancer is free. The charges come when you've chosen a freelancer to work on your project. Fixed projects cost at least $3 or 3%, whichever is higher. For milestone projects, the site charges 3% each time you pay the freelancer.
In order to attract the best freelancer, employers can spice up their projects with "upgrades" like more visibility or marking it as urgent, private, priority, or extended for $9 each. If you wish to have the freelancer sign an NDA form, this feature costs $19.
You may also conduct contests to make your projects more enticing. Although posting and running contests are free, you need to pay at least $15 to increase its visibility, reach and appeal. You also need to pay extra each time you extend the contest's running period.
---
Freelancer.com Review: Pros and Cons
Freelancer.com is now a popular option for employers looking to hire contractors, as well as for freelancers looking for new gigs. But is Freelancer worth the while? Let me share with you the pros and cons of using the site:
PROS
Variety of jobs available – freelancers go to this site to find new available jobs. The platform has an easy job search system wherein you can filter your search according to date of posting, budget, duration of project, type of job and more.
Fair pricing – although some job marketplaces remain free to use, Freelancer's paid subscription plans are lower as compared to others, like UpWork. Both freelancers and employers can take advantage of add-ons or upgrades, depending on their needs and budget.
More projects– compared to other freelance sites, Freelancer.com seems to have lots of job available. I used to get over 100 job leads per day from Freelancer.com.
Freelancer staff- As you gain more reviews and experience, you'll get invitations from Freelancer Staff to bid on projects. Many employers don't have the time to assess bids/proposals from freelancers, so they pay an extra fee to Freelancer.com to do this job for them. The sites' recruiting officer then reaches out to top freelancers and vets them for the job. This saves you time as well as increases your chances of getting hired.
CONS
Many people call it a scam – when you search for freelancer.com reviews on the internet, you'll find several results claiming that the site is a scam. This is mostly because the site fails to double-check and validate every freelancer and employer that joins their platform, giving scammers an easy venue to execute their frauds. But let me make this clear: Freelancer.com itself is NOT a scam. However, if you're not careful, you might find yourself bidding on fraud projects. The good thing is, Freelancer has a payment system that protects both you and the employer that allows you as a freelancer to request for an upfront payment from the employer.
Poor customer service – although Freelancer offers customer service round-the-clock, it doesn't mean they're doing it exceptionally well. A lot of people complain about Freelancer about not being responsive to their queries and complaints.
Many low-paying jobs. While you can find so many jobs on the site, you'll find more low-paying jobs. But as you gain more experience, it is still possible to snag high-paying projects and clients from the site. It may, however, take a while to gain more reviews and experience.
---
Tips to Succeed on Freelancer.com
Here are a few things I suggest to new members to get more projects faster through Freelancer.com:
Create a great profile
I see many freelancers making this mistake of not putting in the effort of creating an enticing profile. Employers will always check out your profile before hiring you, so make sure to use it to highlight your skills and give employers more insights into why they should hire you. DO NOT SKIP THIS STEP.
Have a professional website
Whether you're using Freelancer.com or not, I think it's always a great idea for a freelancer like you to have your own professional website to explain your services, and set yourself apart from the rest. You can mention this on your profile or in your proposal so your clients can learn more about you.
Fortunately, it's cheap to start your own freelancer website. With Hostgator, you can start a website for as little as $2.75 per month. You can read my easy tutorial here to set up your website in 15 minutes with Hostgator.
Do not start any project without a milestone payment
You could get scammed if you don't use the Freelancer.com Milestone Payment system. Most especially if you are just getting started to work with a new client, you should ask for a Milestone Payment. This payment system allows you to divide the project into a parts and get paid as you complete each part.
For example, for projects that costs $1000, I would always ask the employer to set up 4 milestone payments of $250 each, each to be released to me after I deliver each part to the client.
The great thing about this payment system is that employers cannot cancel these payments once they are set. However, if there's a disagreement between you and your employer, you have the option to file a dispute via the Dispute Resolution Center.
Craft the perfect pitch
For me, a "perfect pitch" is king in freelancing. This is your key to getting noticed and hired for a project, so make sure that you write an enticing pitch that is customized to your employer's project requirements. Make sure that you understand the requirements and tell the client how you can help. This helped me increase my response rate to over 40%, which means out of 10 bids, at least 4 employers respond to my proposal.
Do not make the mistake of copy and pasting a generic pitch, or you will only be wasting your bids.
---
Final Thoughts: Is Freelancer.com Worth It?
To conclude this Freelancer.com review, I would like to say that the site is indeed a legit job marketplace for freelance jobs. However, if you're asking if it is the best freelance job site out there, my honest answer is no. If you don't know how to spot scam offers at Freelancer.com, you could get scammed easily, most especially if you agree to work without a Milestone Payment.
Is still worth a try? Absolutely! As a freelancer, you want to explore as many job marketplaces as you can. Fortunately, there's a lot of job listing websites that you can turn to, so try not to limit your options to Freelancer alone. Of course, to succeed in any job marketplace, make sure to take your time crafting your profile, going over job opportunities in detail and connecting with potential employers. Do your best when you get a legit job! Often, the ratings and feedback you get from these sites are instrumental in helping you land another opportunity.
Have you tried Freelancer.com to find jobs? What are your thoughts about his platform? Let's connect in the comments.