Kickstart Your Savings with these Simple Money Saving Challenges
When it comes to saving money, whether it's for a holiday, an emergency fund, or just for extra spending in the house, it's not so much about the money as it is about discipline.
Because let's all admit it, we don't need to have an extra hundred dollars to start saving. We can start even with just a dollar every day. So, enter money-saving challenges! Not only are they effective in making sure we're hitting a savings target, but they can help us build a savings habit through consistent regular practice.
Tips before starting your next money-saving challenges
A challenge for some sounds exactly like it is: challenging. But for others, it can be exciting, a learning experience, and a major accomplishment once you hit your goal. So, here a few reminders to help you make a success out of your next money-saving challenge.
Find a purpose for your challenge.
Sure, there's nothing like the idea of a thousand dollars at the end of the year as enough motivation. But treat your money-saving challenge like a game: you want to win because, in addition to the points and bragging rights, you want to move up to the next level.
Make the idea of saving more appealing by setting aside a purpose for why you want to save in the first place. I've found that if I know how (or where) I'm going to spend all that money, whether it's for a vacation or a home appliance I've been wanting to buy for months, I'm more determined to consistently tuck away a penny (or two) as much as I can.
Make sure it's separate from your usual spending account.
Create a virtual pot in your current account where you can set aside the money for your savings challenge. Or, you can even go old school and get yourself a piggy bank, a jar (whatever tickles your fancy) where you can put in the money. The important thing is, it's someplace that you can't easily access or withdraw.
Be realistic.
It's easy to get super excited and overwhelm yourself with multiple challenges – only to realize you haven't done a proper study of your monthly incomings and outgoings. Part of committing to a money-saving challenge is taking also a good long look at your lifestyle habits and knowing which items you can cut down on so that the money typically spent on these things will be diverted into your savings instead.
This post contains affiliate links. I may earn a small commission for purchases made through these links at No extra cost to you. Disclosure.
---
Hacks to Rock Your Next Money-Saving Challenges
Before you jumpstart your next money-saving challenges, let me share a few tricks that will help you boost your savings.
Sign up with Ibotta (up to $20 FREE)
Most people don't know that they could earn cash back each time they buy groceries using this free app. If you love mailer couponing, then you'd love Ibotta because it is the digital version of it. It's so easy to use–simply scan your grocery receipts using the app, and you'll earn cash back from your purchases.
Ibotta will also give you up to $20 welcome bonus for signing up today. You can sign up here to receive the bonus!
I use Ibotta every week, and it has paid me over $1000 for buying groceries I would buy anyway. It's free money you can use to complete your money-saving challenges!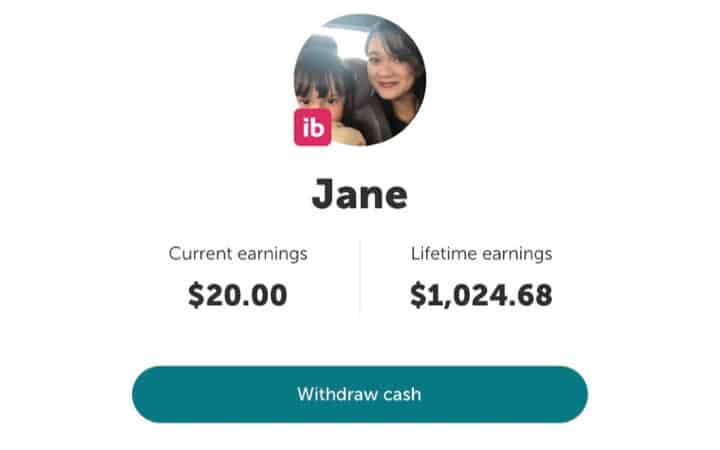 Sign up with Rakuten ($10 FREE)
When I shop online, I always do my shopping through Rakuten (formerly known as Ebates) to earn cash back from my purchases.
Rakuten is a cashback online portal or website that is affiliated with over 2500 stores (Amazon, Macy's, Apple, etc.) These stores pay Rakuten for referring customers to their sites and in return, Rakuten splits the payment with you!
You could earn up to 40% cash back when you shop online through Rakuten. A bonus? You'll also receive $10 FREE here for signing up and using the cashback site.
I've received over $1000 from Rakuten, and I think it's amazing because it's technically FREE money.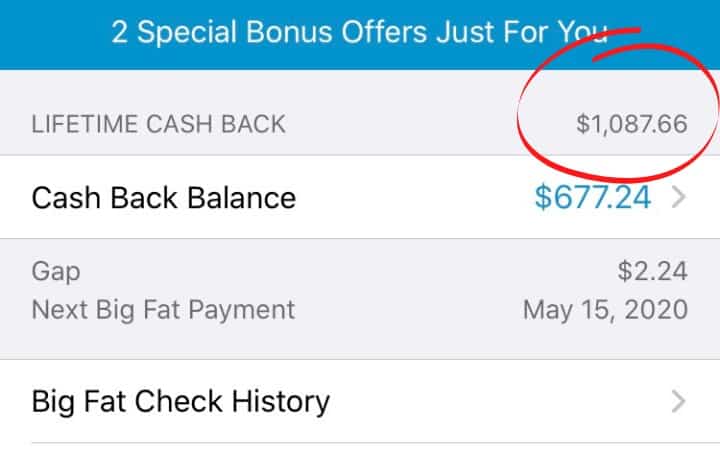 Find a Side Hustle
If you are living paycheck to paycheck and you think that you don't have enough money to save, find a side hustle! The good thing is that with the Internet, there are more ways than ever to make money! You might even be surprised at how much money-making opportunities you have online–from watching videos and answering surveys, to proofreading and blogging.
Explore these posts below to get ideas:
15 Best Stay-at-Home Mom Jobs that Pay Well
How to Make $100 a Day Without a Real Job
How to Make Money Online Without Paying Anything
15 Part-Time Night Jobs from Home
---
Money Saving Challenges You Won't Even Feel
Now, on to the challenges!
$1 save
Let's begin with the easiest of them all, very low pressure and you won't even be kept on a firm schedule: tucking away every one-dollar bill you get, whether they're several one-dollar bills you dug up by chance in your pockets or a change from a grocery trip.
Put away any one-dollar bill you get your hands on and forget about them. This challenge doesn't require a weekly or even a daily payout so it's like shooting for the moon as far as a savings target is concerned. But you just might be surprised come the end of the year at how much $1 bills you've managed to save!
Monthly saving challenge
This is another manageable challenge for those of you who get paid on a monthly basis. You can start at any amount in your first month and set a specific amount for succeeding deposits or double or triple up amounts on certain months.
This challenge is perfect if you have a variable income every month and cannot commit to a fixed amount, or you're just starting and would just like to build the habit of saving money on a regular basis no matter the amount.
$1 a week in 52 weeks
Now that you've gotten the hang of saving every spare dollar you can find and regularly depositing something into your savings pot, then it's time to up the game and increase the increments of the amount you're tucking away on a daily or weekly basis.
Begin with something simple and less intimidating such as this $1 for 52-weeks challenge. Save a dollar on week 1, double it up on week 2 at $2, triple it up on week 3 with a $3 deposit, and so on.
By week 52, you would have saved $1,378! The idea is to consistently increase the money you're putting into your savings every week. It's a good way of building a positive outlook towards the idea of saving, that as we grow older or earn more, we should be increasing our savings instead of scaling down.
$1820 in 52 weeks
If you have more cash to spare, try this challenge, maybe for another savings goal such as new furniture or Disney tickets. By the end of the 52 weeks, you would have saved $1820! I've spread out a four-week cycle of $20-40-30-50 payouts to my savings pot until I complete all 52 weeks.
Depending on your weekly incomings and outgoings, you can change up the order of the amount of the deposits. The trick is setting a consistent pattern so it's easy to remember and track your progress and the money you're supposed to be saving every week.
Get your free printable for this challenge here.
No-spend challenge
You can set this as your final challenge when you feel that you've gained enough discipline and control over your spending and saving habits. I know that a no-spend challenge almost sounds impossible especially for moms and households with kids. One thing to note though is that this should be a decision that you and your partner should agree and commit on. It also doesn't have to be as radical as it sounds.
After a proper review of your finances, try a one-month no-spend on anything except necessities. If you want to push the envelope further, you can then go on a three-month no-spend on clothes, for instance. You can even test this out by setting no-spend days first, setting aside a day or two during the week wherein you don't spend a single penny on anything.
The beauty of this challenge is that it can push us to carefully evaluate the items in our expense list that we can actually eliminate by going for free alternatives instead. It can lead to a beautiful lifestyle change that can prove to be lighter for our homes and our wallets.
Ready to Rock Your Money-Saving Challenges?
Saving money doesn't require us to have huge amounts of extra cash. These money-saving challenges show us that even with just a dollar every day or a week, as long as it's done consistently and regularly, we can actually save and hit our money goals. What are your own money-saving challenges?