Looking for ways to make money fast as a woman? Let me tell you that there are plenty of opportunities to make extra money online, and many of them will even let you work from the comforts of your home!
From one woman to the next, I know how rewarding it is to make money and supplement the household income. You, too, can make money online and achieve your personal and financial goals. Whether you want to build up capital for your online business, pay down debt faster, or save money for important things like your kid's college or retirement, I'm happy to let you know that you can learn how to make money fast as a woman.
What if you don't want to go back to working on-site and be tied to a 9-5 job? I totally understand you. I've been there. So I've curated a list of ways to make money fast online, and most of them will let you work at your own schedule.
This post contains affiliate links. I may earn a commission at NO extra cost to you for your purchases made through these links. Disclosure.
15 Ways To Make Money As A Woman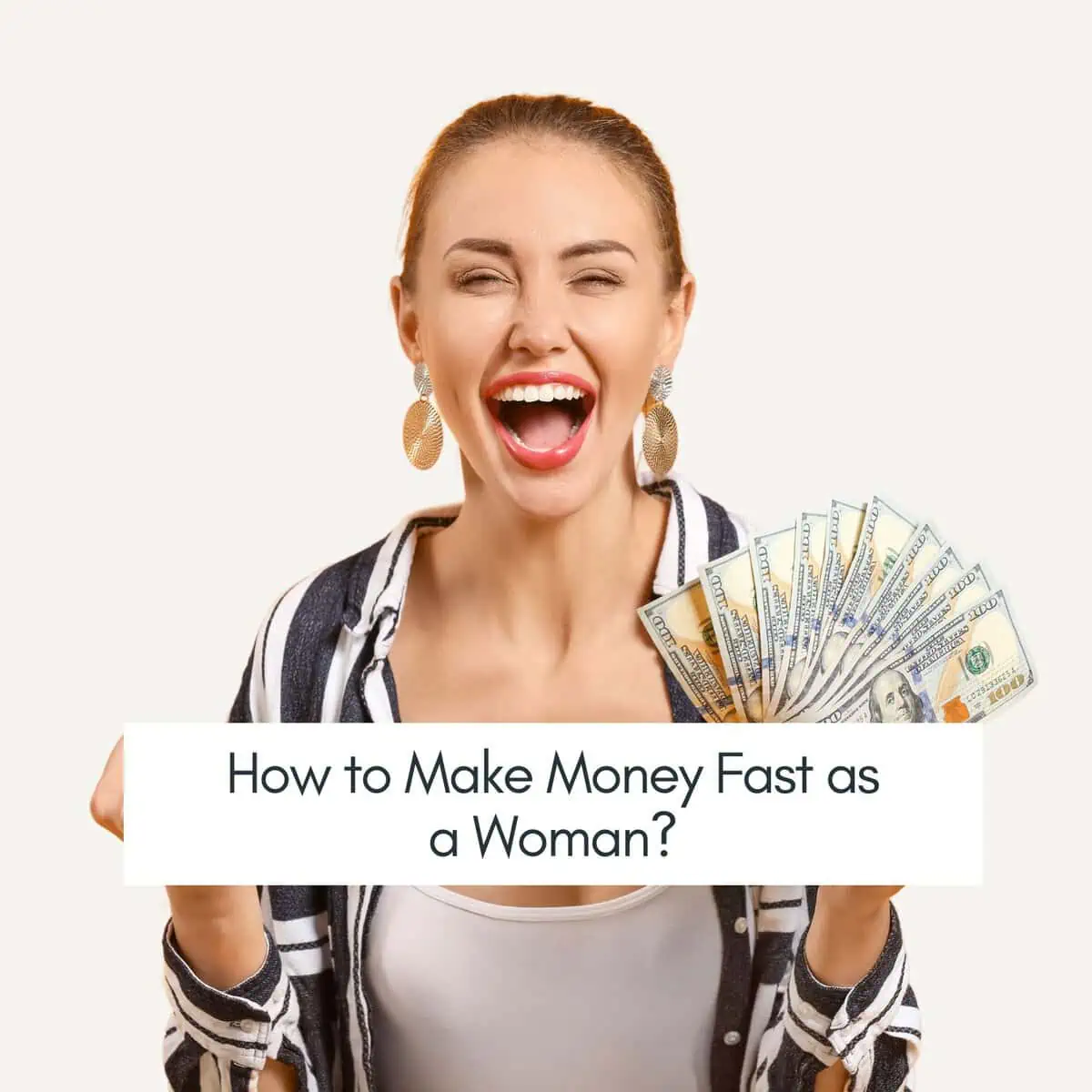 Ready to utilize your skills and interest, or explore a whole new business opportunity or career path and make more money? Here are 20 plus ways to make money fast as a woman!
1. Sell feet pics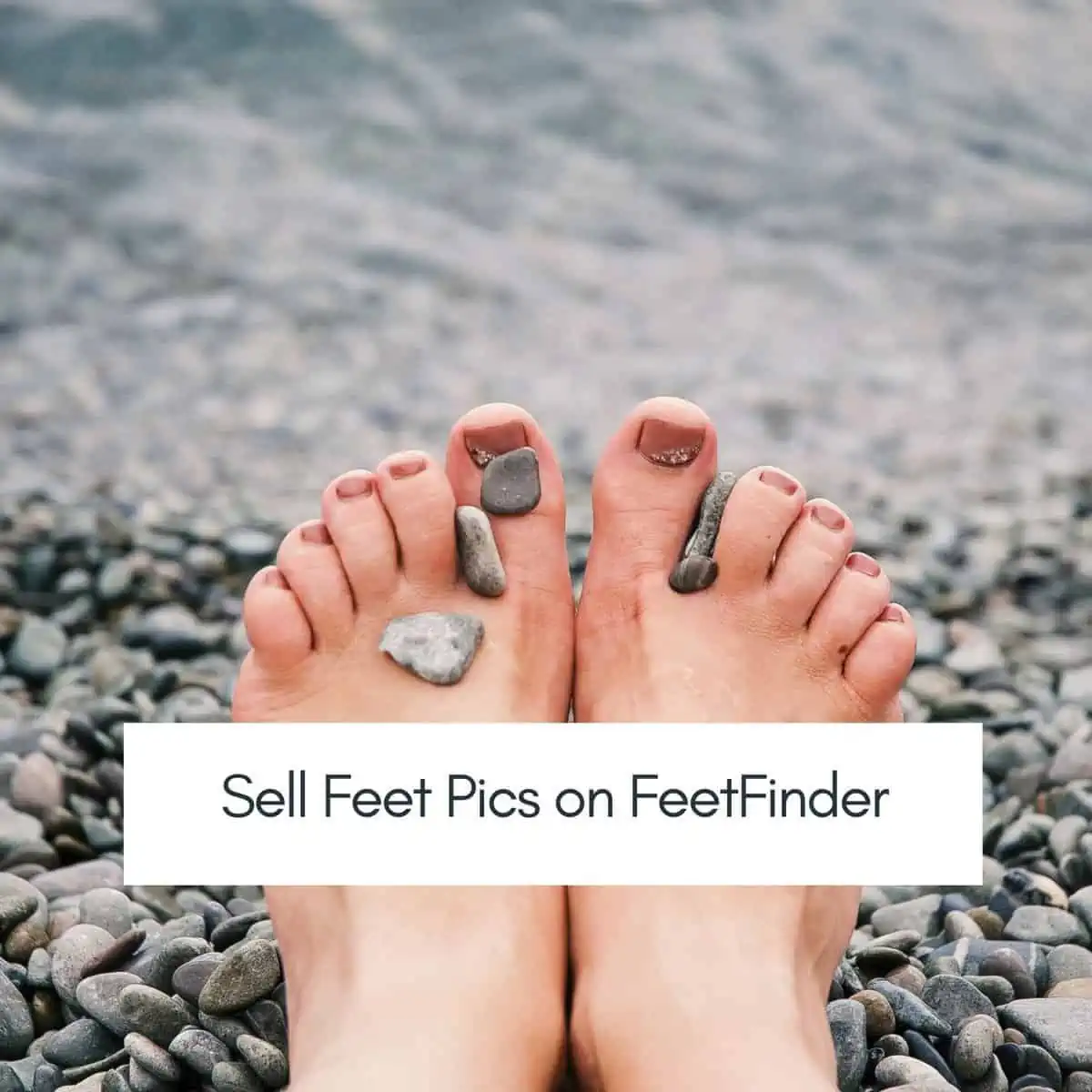 You might find selling feet pics as one of the weirdest ways to make money as a woman, but it's legit. In fact, lots of women have been making a good income from this side hustle idea. Take, for example, this flight attendant who had so much success selling feet pics online
Selling feet pics is like selling digital products. You can make money off the same feet pictures over and over again. Plus, you can grow your own community where buyers pay to subscribe and get access to your exclusive foot content.
The key to making money as a content creator selling feet pics is to choose the right online platform. While there are plenty of feet buying and selling websites, my most-recommended is FeetFinder.
If you wish to know more about FeetFinder, check out my FeetFinder review, and my comparison of FeetFinder vs FunWithFeet.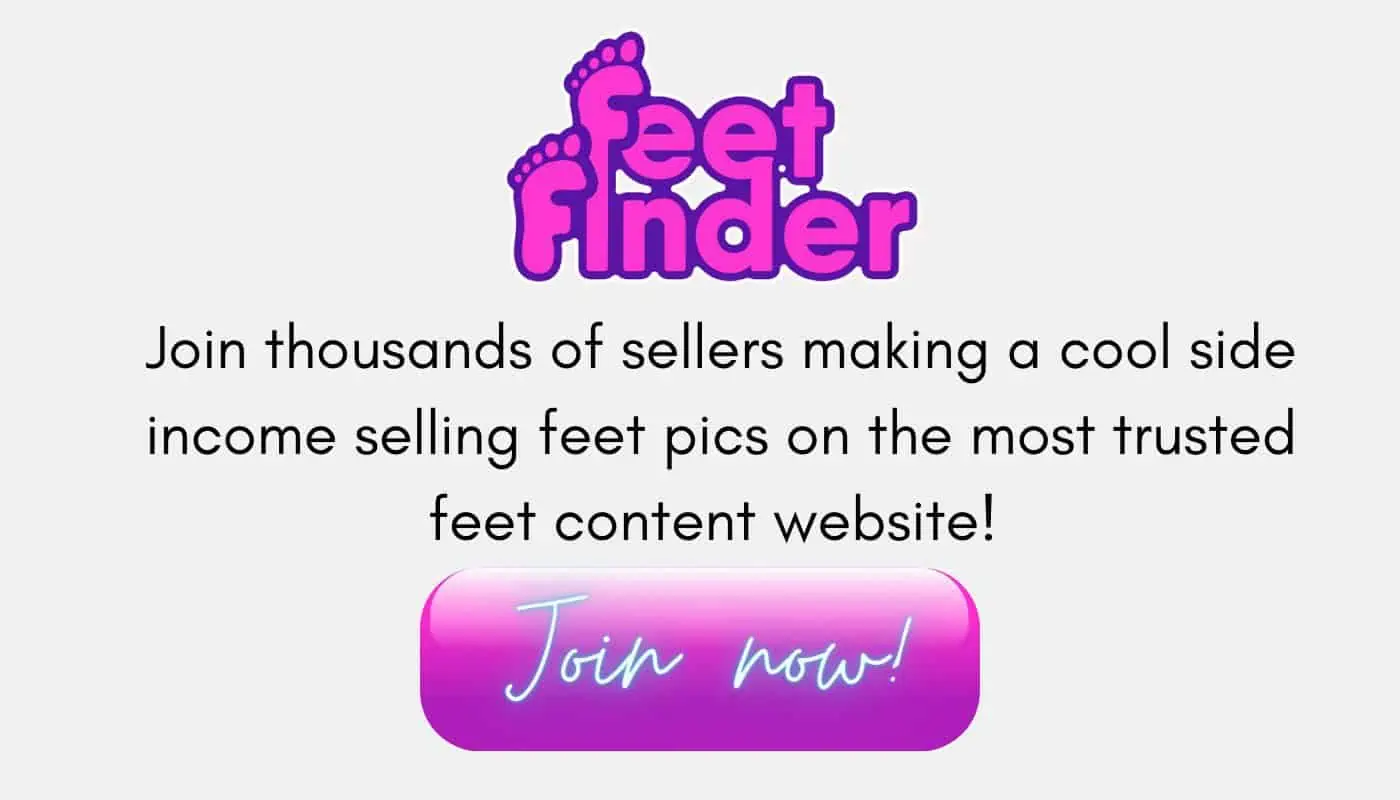 Sell Feet Pics on FeetFinder
You can start your own business selling feet pictures on FeetFinder easily. Sign up for an account, submit your ID, start taking high-quality photos of your feet, and post them on the platform.
You earn money in multiple ways: by having potential clients pay for exclusive photos or albums, having them subscribe to your account to gain access to all your content, or letting them request custom feet images from you.
With this money-making opportunity, you can set your own price, work at your own pace, and you can basically call yourself boss. If you are a stay-at-home mom or any woman with a pair of beautiful feet, this can be an awesome way for you to earn extra cash.
If this extra income idea interests you, check out the following posts to learn more:
2. Blogging
Another money-making opportunity I swear by is blogging. Blogging is more than just a creative outlet; but is also a money-making platform where you get paid to write about the things you're most passionate about. As your blog grows, you make money in various ways, such as ads, sponsored content, and affiliate marketing.
This small blog here earns six figures a year, and the beauty of blogging is it's easy and cheap to start! Check out my detailed tutorial on how to start a blog and make money off it.
3. Online surveys
If you've always thought that taking online surveys is a waste of time, you're probably on the wrong platform. Online surveys may not make you rich overnight, but they're a great way to make money online in your spare time. Most online surveys can be completed in a matter of minutes, so it's something that you can make money fast from as you wait for your turn at your doctor's clinic or wait for your kids to get off school.
Again, online surveys are not designed to give you a full-time income, but you can make money quickly from them. This mom made £400 when she turned to online surveys as a hobby during the pandemic and said they helped build up her savings over time.
Start earning with surveys with Swagbucks, MyPoints, and InboxDollars. They also give a welcome bonus for new users!
Easiest Ways to Make Money Online
4. Social media manager
Social media management is one of the most in-demand online jobs, and it's also one of the best ways to make money fast as a woman. Small business owners, huge companies, and individual entrepreneurs hire a social media manager to manage their social media platforms.
But, what's a social media manager? A social media manager curates content, responds to messages and queries, and nurtures a brand's community. You also need to stay up to date with the latest social media trends and implement the best practices and strategies to grow the brand on social media.
Social media management is a job that pays at least $20 per hour, so you might want to start making money off this side hustle if you are into social media yourself.
5. Virtual assistant
If you love helping people and businesses with various tasks, from social media management, data entry, appointment setting, calendar and inbox management and other administrative duties, then you might as well make extra money as a virtual assistant.
You can make money fast as a woman as a virtual assistant by finding opportunities in job boards and various social media platforms. And if you'd like to scale up and turn it into your own business, you can pitch to potential clients and hire more people.
Hannah Dixon, for example, makes 6 digits a year as a virtual assistant while enjoying time and location freedom. And her advice: never stop networking!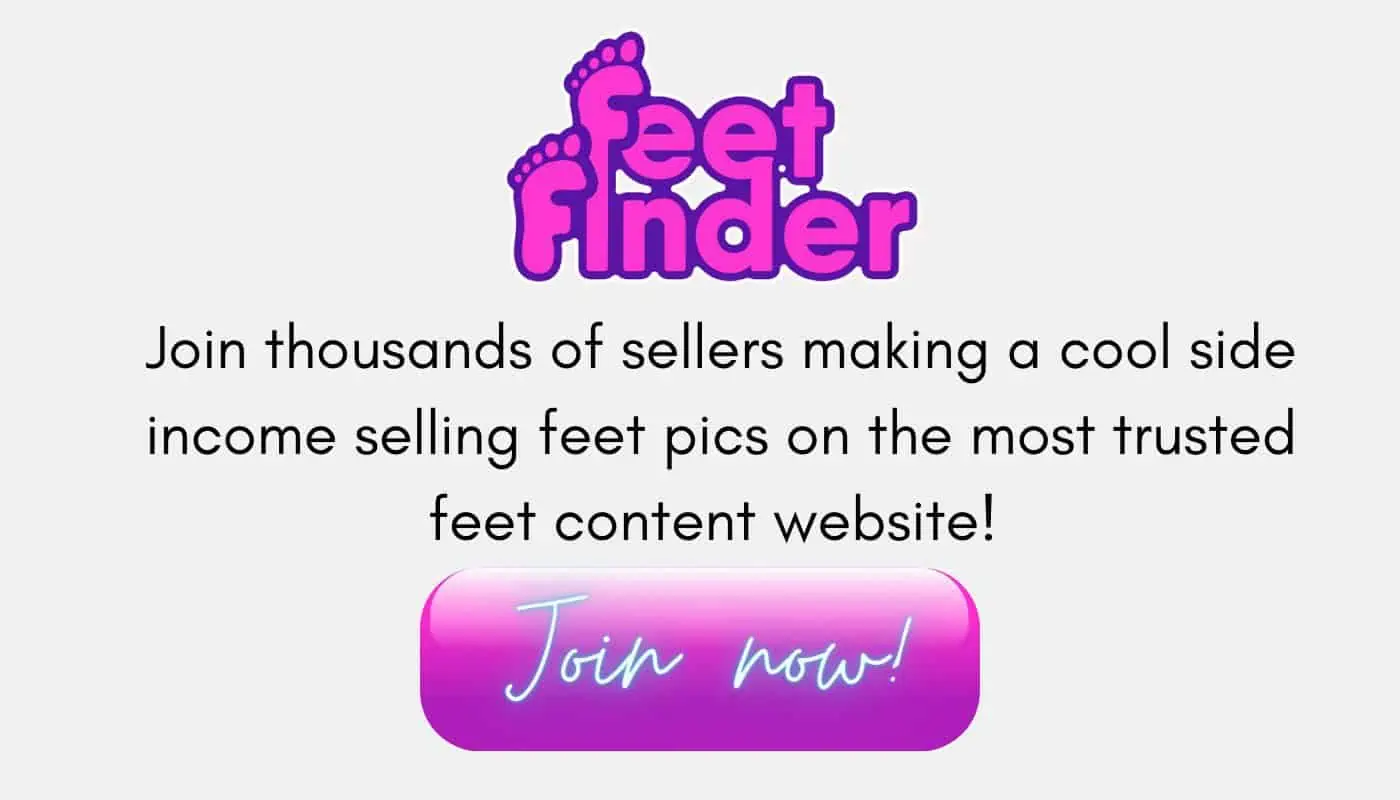 Related: How to Become a Virtual Assistant
6. Sell online courses
How to make money fast as a woman selling online courses? Well, create a course that help your target people and sell it on platforms like Teachable . You can try it out for free first and start earning before you pay.
Selling courses gives you a stream of passive income, so it's a great opportunity to earn extra money online, even with your eyes closed, as long as you already have the product. You can make an online course on anything that you're passionate about and then sell it to your target audience.
This article on Forbes features four women who have built their own successful online businesses selling online courses. One of them, Stephanie Gilbert, sells online courses to people who are interested in making money from social media management services. She made $100K from that course in 2019. It only goes to prove that you can make extra cash from your passion and interest while helping others achieve their goals.
7. Selling templates and printables
Selling digital products, such as templates and printables, can also help you make money immediately. If you have graphic design skills, this could be a great way for you to make money quickly. You can create wedding printables, customized invitations, thank you cards, business cards, and social media templates on Canva and/or Adobe Illustrator, and then sell them on Etsy, Creative Market, and your own website.
The bulk of the work goes in the creation part, but once they're up and ready to be purchased, you can easily make passive income from them. Look at Rebecca Beach, who sells Canva templates. She makes $30,000 a month from her business while working as much or as little as she wants. So if you want a great business idea where you can work anytime and anywhere, selling digital products, templates, and printables is an excellent way to make money online.
Learn how to sell printables on Etsy by joining this free printables workshop! Julie and Codie's students have earned over $500,000 selling printables on Etsy, so don't miss this free workshop to learn how to get started.
8. Freelance writing
Do you have a way with words? Can you express yourself better through written content? If so, consider becoming a freelance writer and making money from home, working flexible hours. Freelance writing is one of the best ways to make money as a woman, and it can give you a steady income stream.
With freelance writing, you get to chooses who you want to work with, which projects to work on, and how much to charge for each project. This level of freedom allows you to be more flexible so you can work at your own time and fulfill your other personal duties.
Freelance writing can be pretty lucrative too if you know where to look for high-paying projects. Explore freelance marketplaces and find potential clients on online job boards, and social media posts.
One of the best examples of successful freelance writers is Zulie Rane, who makes five digits working 16 hours a week. of course she worked to run such a successful online business, but it also goes to prove that you can really make money fast as a woman working as a freelance writer.
9. Join focus groups
Did you know that market research companies will happily compensate you just for sharing your thoughts and opinions on a product, service, or brand? Yes, joining focus groups is also a nice and easy way to earn money, and you should consider it if you haven't yet. Focus groups can be done online or in person, and may run for a couple of minutes to hours. Many of them also pay well!
Related: Apex Focus Group: Get Paid $750 Per Week
10. Run an online store through dropshipping
Are you looking to answer the calling of your entrepreneurial spirit but don't know how to start? With drop shipping, you don't need a physical store or even hold inventory and shell out a huge amount for start-up costs.
In a nutshell, you have an online store where customers can view your products and place an order. You can easily create your online store, by the way, using Shopify. The orders are transferred to your supplier, who will manufacture, pack and ship the goods. Emma Cunningham of Melbourne started her dropshipping business in 2019, quit her day job a few months later, and is now a millionaire.
11. Create content on YouTube
Many women are making money fast on YouTube, and you can be one of them. Having your own YouTube channel allows you to make money in multiple ways: ads, sponsored videos, and affiliate marketing. Down the road, as you establish yourself in your niche, you could sell merch, become a coach, write books, create online courses, and get invited as a speaker — all of which have the potential to help you make more money.
One of the most aspiring examples of making money on YouTube is Ms. Rachel. She runs a YouTube channel where she sings songs to babies and kids. Her son has a speech delay and aims to use the platform to help little ones express themselves through words. Today, Ms. Rachel has an estimated net worth of $10 million.
12. Become a personal shopper
Another awesome way women can make extra cash is personal shopping. This gig allows entails you to shop for someone else. Using platforms like Instacart is a great way to get started making extra income from this side hustle. Basically, when a customer places an order, you, as the personal shopper, pick up the items from the store. You also make extra cash if you deliver said orders to the customer's address.
Personal shopping is not limited to shopping for groceries alone. It could be anything a customer needs, from clothes sourced from abroad, antiques to all sorts of products. You must have a discerning taste and be resourceful to succeed in this hustle.
You can sign up to become an Instacart shopper here.
13. Become a virtual friend
Working as a virtual friend is another fantastic way to make money fast as a woman. There are plenty of platforms where you could sign up as a virtual friend, such as RentAFriend, Phrendly and Seeking Arrangement. The roles you play on these platforms vary, from chatting lonely strangers, becoming a "hired date" for your client's event, to showing your client the best sights in town.
You can charge as much as you want, but the most competitive rate for this job is around $10-$50. Some women build meaningful connections with their customers and they enjoy random gifts and generous tips. While I know it's not everyone's cup of tea, it could work for you if you're a cheerful extroverted person who is looking to meet new people. And as long as you take proper cautionary measures during personal meet-ups, you should be able to make money from this exciting job successfully.
14. Professional bridesmaid
Want to make money making brides happy? Then sign up as a professional bridesmaid! This is another weird way for women to make money, but it's also surprisingly in high demand. After all, brides tend to have all sorts of nerves on their wedding day, and it is their bridesmaids' job to ease the stress and help make everything go as planned. But sometimes, original bridesmaids don't show up, so a pro bridesmaid comes to the rescue!
Jen Glantz is one of the best people who can attest that you can make money fast as a woman working as a professional bridesmaid. After her initial stint, she realized that she could turn it into her own business, and she earns around $2500 per wedding.
15. Wedding Planner
The wedding industry is always in high demand, and many couples seek the help of wedding planners to plan their big day. If you have the knack for organizing things, securing materials, event locations, and staying up to date with the latest wedding trends to coordinating vendors, then this might just be the job for you!
As a wedding planner, expect to work under pressure and make good decisions even at the last minute, have high attention to detail, and stay composed despite the challenges when planning a wedding. It's also a financially rewarding job where the top wedding planners make six digits a year!
How to Make Money Fast a Woman Frequently Asked Questions
How to make money discreetly?
One of the best ways to make money online discreetly is to sell feet pictures. On platforms like FeetFinder, you are only allowed to sell feet pics and videos and you don't have to show your face. You can maintain anonymous by using an alias.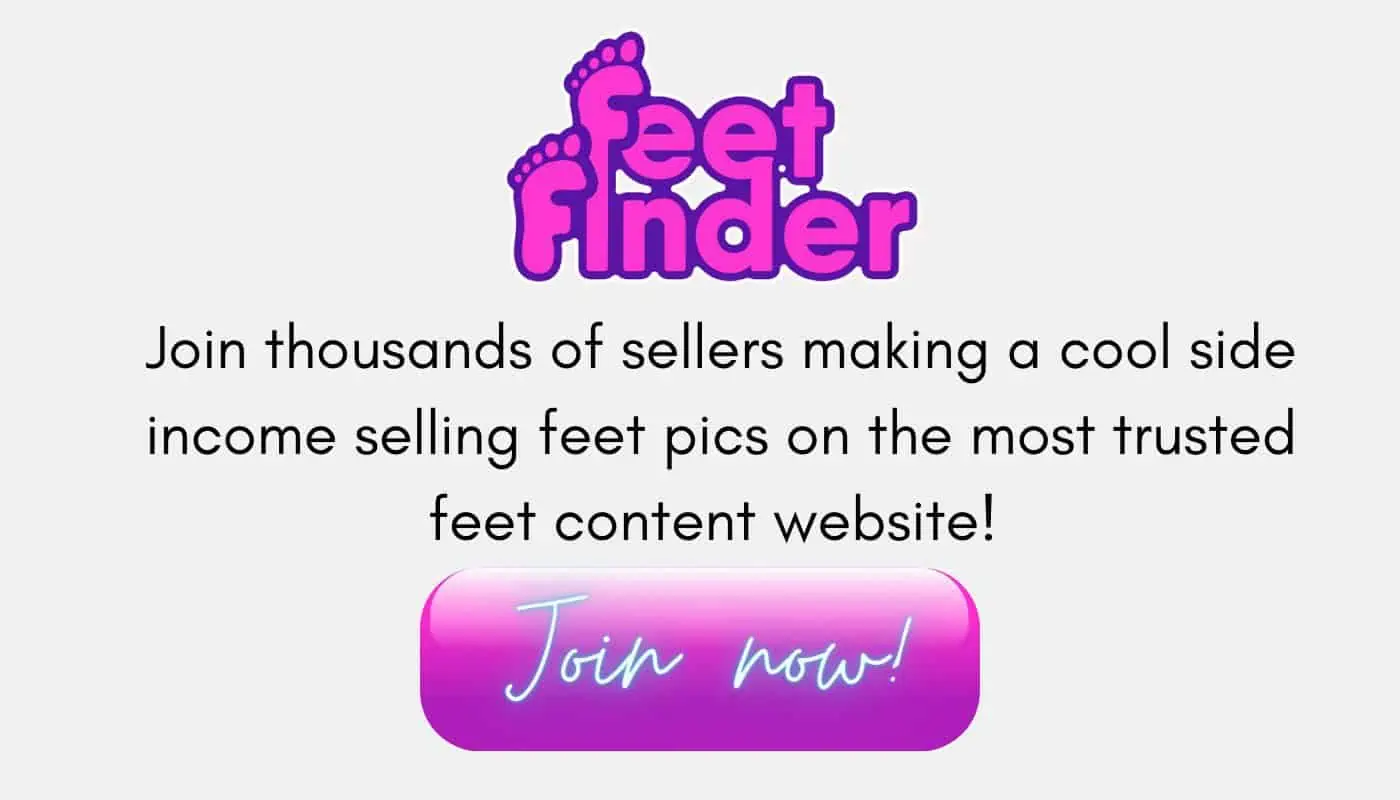 How can a stay at home mom make money at home?
There are plenty of ways for stay at home moms to make money. You can answer online surveys, find flexible jobs online platforms, run a dropshipping business from home, or even become a social media manager, influencer or content creator on YouTube.
How can me and my wife make money from home?
You can and your wife can make money from home in so many ways. Consider joining paid focus groups which are now often done online. Also, consider leveraging your skills and expertise and find clients for web design, freelance writing, virtual assistant, and graphic design services. Or, you could run a dropshipping business from home, learn how to make money from a blog or YouTube channel.
Final Thoughts
I'm happy that you've made it till here as we discuss how to make money fast as a woman. As you can see, women have endless possibilities to make money fast online and from home. Even if you're taking care of your kids and running a busy household, you could find a career path that you love, and one that is flexible and financially rewarding. I suggest you take stock of your skills, talents, interests and passions and start making a list of the possible jobs or businesses you can build from them.
Good luck on your journey!