If you're an avid gamer on Steam, you probably already know that online games and in-game items on the platform cost money. But, if you know how to get free Steam codes, you can enjoy your Steam games without spending a dime!
I learned about Steam from a few friends who got addicted to playing games on the platform. Admittedly, I was shocked to find out how much money they spend on their gaming addiction.
So, I decided to research ways on how to get free Steam codes for Steam players, so they can continue playing games guilt-free!
If you're here to find games so you can let off some steam, pun intended, let me show you the many ways you can earn free Steam codes.
An Overview of Steam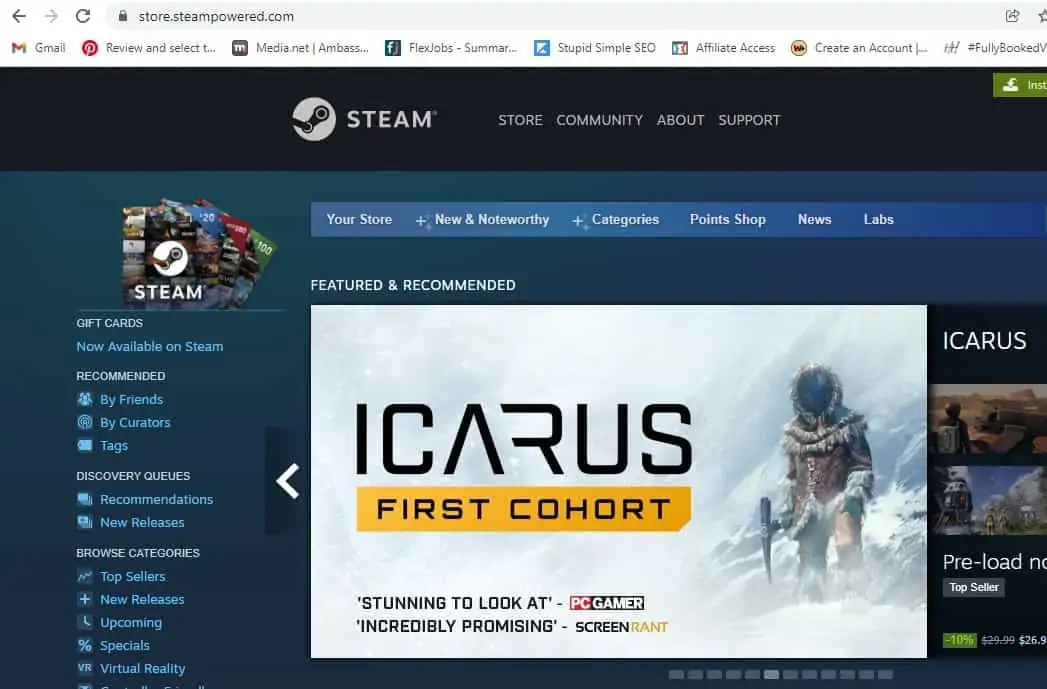 Before we start discussing the different means of earning free Steam codes, let me just quickly introduce you to Steam, in case you aren't very familiar with it.
Steam is a company that produces and distributes games. There are over 50,000 games listed on Steam, so you can just imagine how massive this platform is.
And as of 2020, there were over 120 million users actively monthly users. So, if you're looking to play games and connect with fellow gamers, the Steam platform is the place to be.
Now, Steam is free to join and use, but if you want to play Steam games, you should be willing to shell out some money. Some games cost less than a dollar. But if you want the flashier and newer games, you might spend around $60-$70. However, the most expensive games on Steam are at least three digits, led by a VR game titled Ascent Free Roaming which has a price tag of $999.
Related: How to Make Money on Steam
What is a Steam Wallet?
Purchasing games and game items on Steam is not done directly with the use of your credit or debit card. Everything is coursed through your Steam wallet. You can think of the Steam Wallet as your digital bank that you put funds in so you can buy games and game items.
You can only use your Steam wallet if it has funds in it. To add some money into it, simply choose a denomination between $5 to $100. Now select a funding source, which can be PayPal, Visa, Mastercard, or eClubPoints.
You may also send or receive Steam gift cards from friends. Simply go to the Steam gift card page and click on Send Through Steam. This way the gift cards are sent directly to the recipient's Steam account.
What are Steam Codes?
Apart from purchasing Steam games by funding your Steam wallet, you can also use Steam codes to purchase games.
You can liken Steam codes to gift cards. Essentially, when you get the Steam Wallet code from a trusted source, you enter it into your Steam Wallet, and voila, free Steam money! You can now use these codes to activate games and buy anything in the Steam Community Market.
How Do I Get Free Steam Codes or Steam Gift Cards?
You can buy Steam Wallet codes from a variety of retail stores and online shops, such as 7-Eleven, Best Buy, Target, Walmart, Walgreen, CVS, and Gamestop.
But there are a couple of ways to get your hands on free team Wallet codes without spending any money, and I'm going to discuss each one of them below.
This post contains affiliate links. I may earn a small commission for purchases made through these links at NO extra cost to you. See how This Mama Blogs make money here.
1. Join Swagbucks and Get Steam Codes Free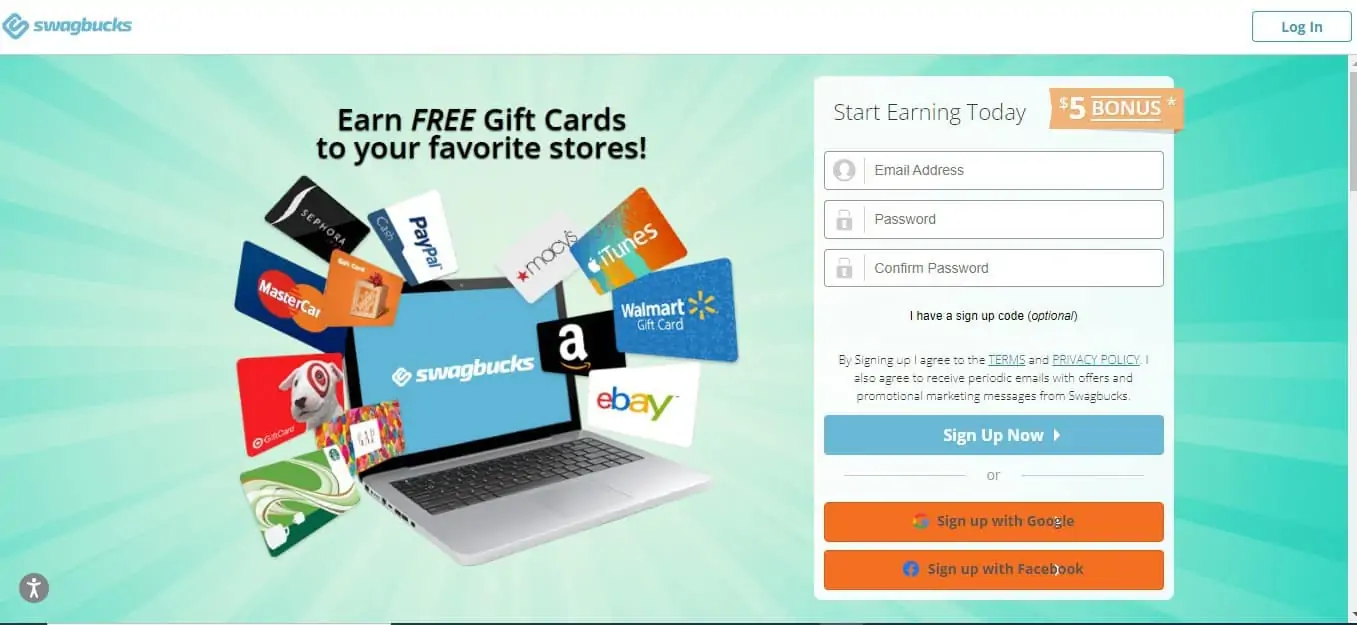 One easy and free way to redeem Steam codes is by joining Swagbucks. This site pays SB points when you use the platform to shop online, watch videos, find deals and answer surveys.
The SB points can be converted into gift cards which you can use to shop in your favorite stores like Amazon. You may get it as PayPal money too. But if you're focused on getting free codes for Steam, you can just convert your points into a Steam gift card.
Join Swagbucks here and get up to $5 FREE for signing up.
Related: Swagbucks Review
---
2. Get Free Steam Gift Cards from MyPoints
MyPoints is one of the oldest and most established survey sites. You can use MyPoints to do online shopping and complete surveys, and the site will reward you with points for your time and effort.
You can further earn points when reading emails, searching the web, watching videos, and playing games through the platform.
MyPoints is only available for US and Canadian residents. You get a $10 bonus when you sign up and make your first purchase using MyPoints. You can exchange your points as PayPal money or redeem them as Steam gift cards. Some users also redeem their points as travel miles.
---
4. Get Free Steam Codes from PrizeRebel
PrizeRebel is another survey site that pays you cash or gift cards for your opinion. Signing up for PrizeRebel is free and you can start earning points as you complete surveys. When you've accumulated enough points, you can redeem them as PayPal cash or gift cards.
One of the gift cards being offered on PrizeRebel is Steam Wallet codes. You can redeem your free Steam keys when you've accumulated points that are worth at least $5. The codes are delivered digitally within 24 hours of redeeming them.
---
5. Use Ibotta and Convert Your Earnings to Free Steam Gift Cards
Ibotta is a cashback app that rewards you for buying groceries. I personally use this app and it has paid me over $1000 for my grocery shopping trips!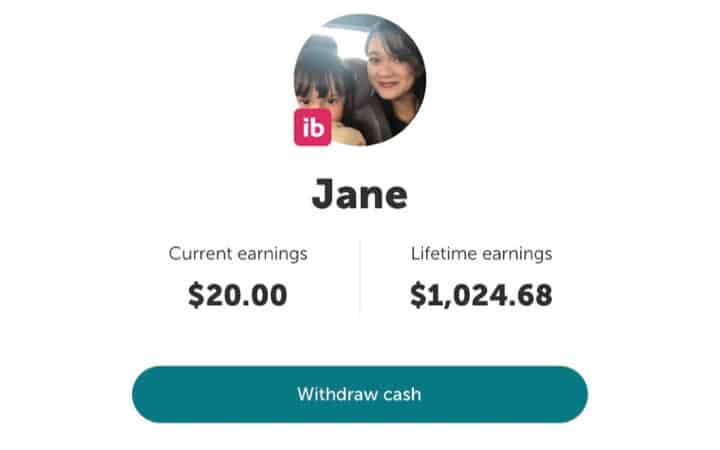 Basically, you use Ibotta when you shop online or in-store. Just look for offers that you want to purchase and then purchase them. Take a photo of the receipts and submit them to the app. When Ibotta confirms the transaction, you will get cashback.
Ibotta partners with hundreds of stores and retailers, so it's very likely that you'll find offers that you needed to buy anyway. As you shop more frequently using Ibotta, you'll earn more in cashback.
When you have at least $20 accumulated in your account, you can cash it into your PayPal account. And since this is free money, you could pretty much splurge some of your cashback to online games on Steam.
Join Ibotta here and get free money from your weekly grocery purchases!
Related: Ibotta Review
---
6. Fund Your Steam Wallet with Rakuten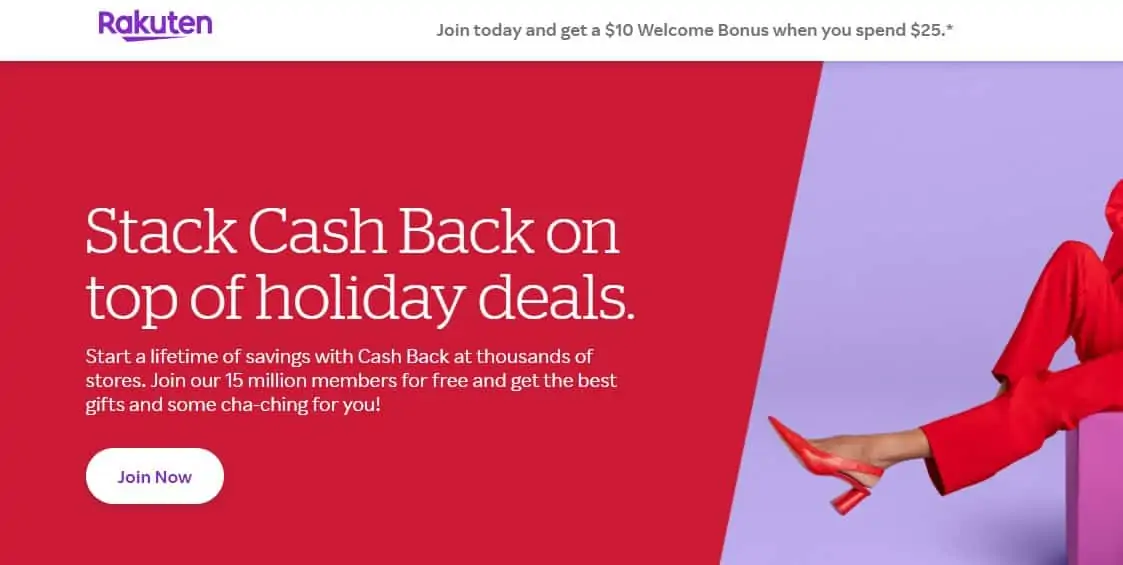 If you want to make money online and have that extra cash to fund your Steam wallet, then consider using Rakuten when you shop.
Formerly known as Ebates, Rakuten is one of the leading cashback sites that rewards users for shopping through its site, app, or browser extension. You'll get a $10 sign-up bonus if you join Rakuten today.
I've personally earned over $2000 from Rakuten so I am here to tell you that it is legit! Here's a screenshot for proof: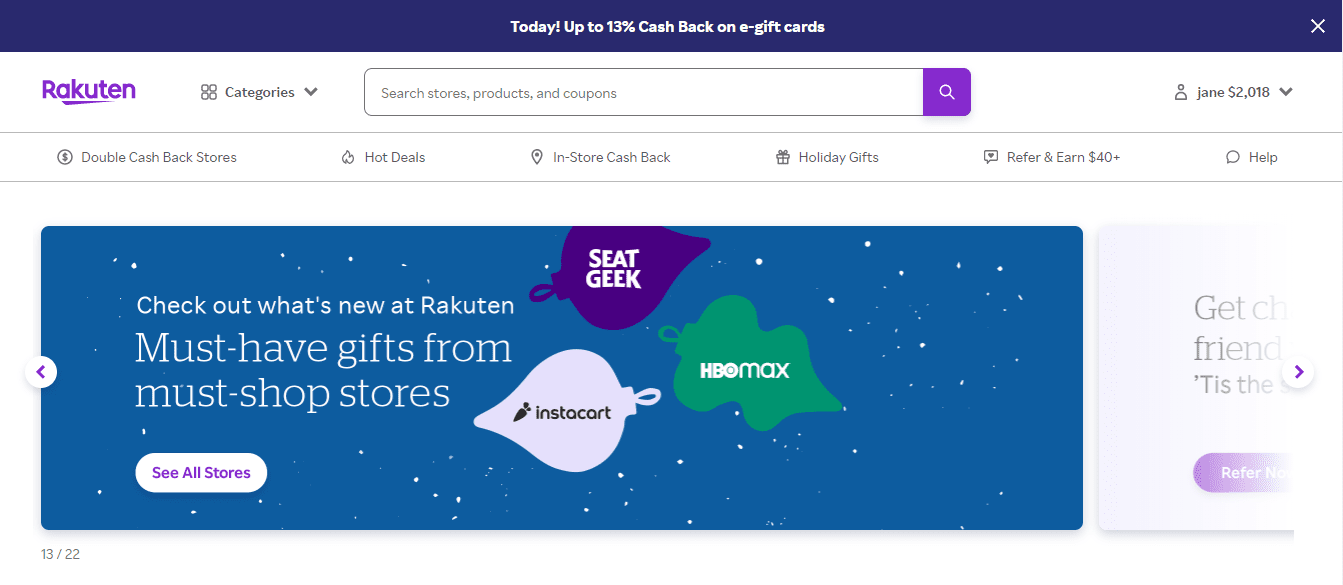 Simply sign up for Rakuten and use the platform to shop online. Qualifying purchases will earn cash back. You can shop in so many stores like Target, Kohl's Nordstrom, and more. So, it's very likely that you'll find deals on Rakuten on anything you need.
But the best part is, Rakuten gives you cashback for your purchases, so that's essentially putting some money back in your wallet.
Rakuten releases cashback once every quarter and you can withdraw your earnings via check or PayPal as long as you have at least $5.
Related: Rakuten Review
---
7. Use Tada and Fund Your Steam Wallet
Tada is a cashback app that rewards you for using its platform for shopping online. When you join Tada, you get a $10 bonus, either as an Amazon or Visa gift card.
Like most cashback sites, all you have to do is log into Tada and search for deals online. You can shop in various stores like eBay, Macy's, Expedia, Walmart, and Target. When these stores confirm that your purchases are qualified, Tada will send you some cash back. You can then redeem your cash back in the form of gift cards or as PayPal cash. Tada's minimum withdrawal amount is $10.
Receive a $10 Welcome Bonus by joining Tada here.
---
8. Get Free Steam Codes with Inbox Dollars
Inbox Dollars is also a popular option for people looking to earn free cash. Inbox Dollars is a GPT site that allows you to make money watching videos, playing games, taking surveys, reading emails, shopping, and more. These tasks are simple are and are easily accomplished, which means you can make money easily to fund your Steam wallet.
You will get $5 as a welcome bonus when you sign up for Inbox Dollars. And when you've reached at least $30, you can already withdraw your earnings to PayPal or opt for gift cards. Either way, Inbox Dollars is another great opportunity to earn free Steam codes without breaking a sweat.
---
---
9. Fund Your Steam Wallet with TopCashBack
TopCashBack is a site that provides some of the most generous cashback to its members. According to its website, users earn an average of $345 in cashback each year for shopping through the platform. Steam users can certainly benefit from using this platform to generate free money to fund their gaming hobby.
TopCashBack has partnered with over 4,000 retailers, so you'll have plenty of shopping options. All you have to do is use the site or app when you shop online. When the partner store confirms the purchase, TopCashBack will send you some cashback. You can withdraw your cashback as PayPal cash or convert it into gift cards.
Sign up with TopCashBack here.
---
10. Earn Free Steam Wallet Codes using BeFrugal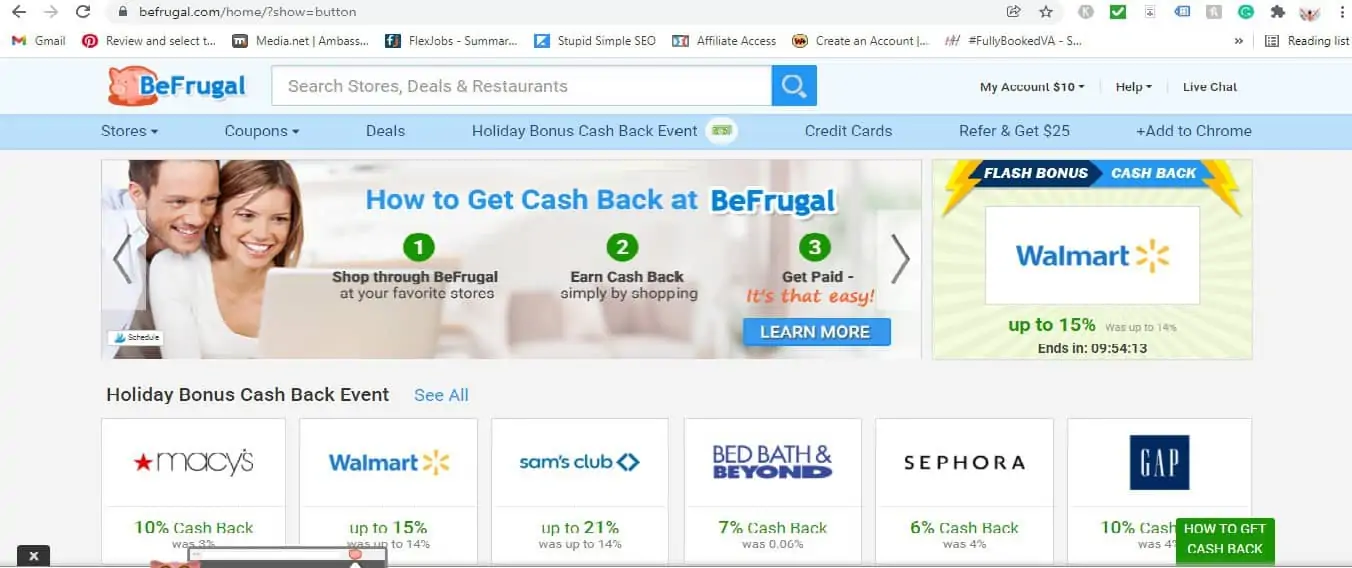 BeFrugal is another site and mobile app that gives you cash back when you shop. It partners with over 5,000 stores and claims to give the "highest cashback guarantee." So if you shop a lot and would like to earn some of the money back, sign up with BeFrugal and earn a $10 welcome bonus.
As with most cashback sites, BeFrugal allows you to redeem your cashback earnings as gift cards, or to your Venmo or Zelle account. You can also opt to receive payments via check, direct bank deposit, or PayPal. To get free Steam codes throgh BeFrugal, you can simply redeem your earnings as Steam gift cards to p
Using BeFrugal can be rewarding because it gives you the opportunity to collect cash to help pay for your game purchases.
---
11. Get Free Steam Wallet Code with Honey
If you're looking to earn cash back when shopping online so you can have the extra funds to purchase games, then consider getting the Honey browser extension. Honey will scour through the best coupons and promo codes when you shop online, helping you to get money-saving deals. You can also upgrade to Honey Gold so you can earn cash back on qualifying purchases.
Now that you're saving money here and there, you should be able to save up some Steam wallet money.
---
12. Use Earnably and Get Steam Wallet Codes Free
Earnably is a site that allows you to earn instant rewards when you complete simple tasks like answering paid surveys, performing tasks, and watching videos. And when you refer friends to Earnably, you'll get a 10% cut from their earnings too, for life! Now, that's an easy way to rake up some cash to spend on online games.
Once you have collected enough points, you can redeem your earnings as gift cards to famous stores like Amazon, Whole Foods, and Best Buy. Alternatively, you can just withdraw it to your PayPal and get free codes.
Sign up with Earnably for FREE here.
Related: Watch Videos For Money
---
13. Answer Surveys Opinion Outpost for Steam Codes
Opinion Outpost is another legit survey site that pays money to survey takers. If you are at least 18 years old, you can sign up for Opinion Outpost and start taking surveys.
The surveys are matched to your profile information, and you will receive invites through email or when you log into your Opinion Outpost account.
You earn points for each survey you complete. When you have reached 100 points, you can redeem your earnings as gift cards or withdraw your earnings to your PayPal account, which means extra cash to spend on mobile games.
---
14. Convert Dosh Earnings to Free Steam Codes
Dosh is a mobile app that automatically earns you cash back each time you shop. All you have to do is link your credit or debit card account with Dosh, and the app will send you cash back for eligible purchases. With Dosh, you don't have to worry about losing receipts or going through hoops to get your cashback. Everything happens in the background, fully automated.
Not only does Dosh make it easy for you to redeem cashback, but it's also easy to cash in your earnings to real cash. When you have collected at least $25 in cash back, you can transfer the money to PayPal, Jelli, or Venmo accounts.
---
15. Get Free Steam Wallet Codes with Drop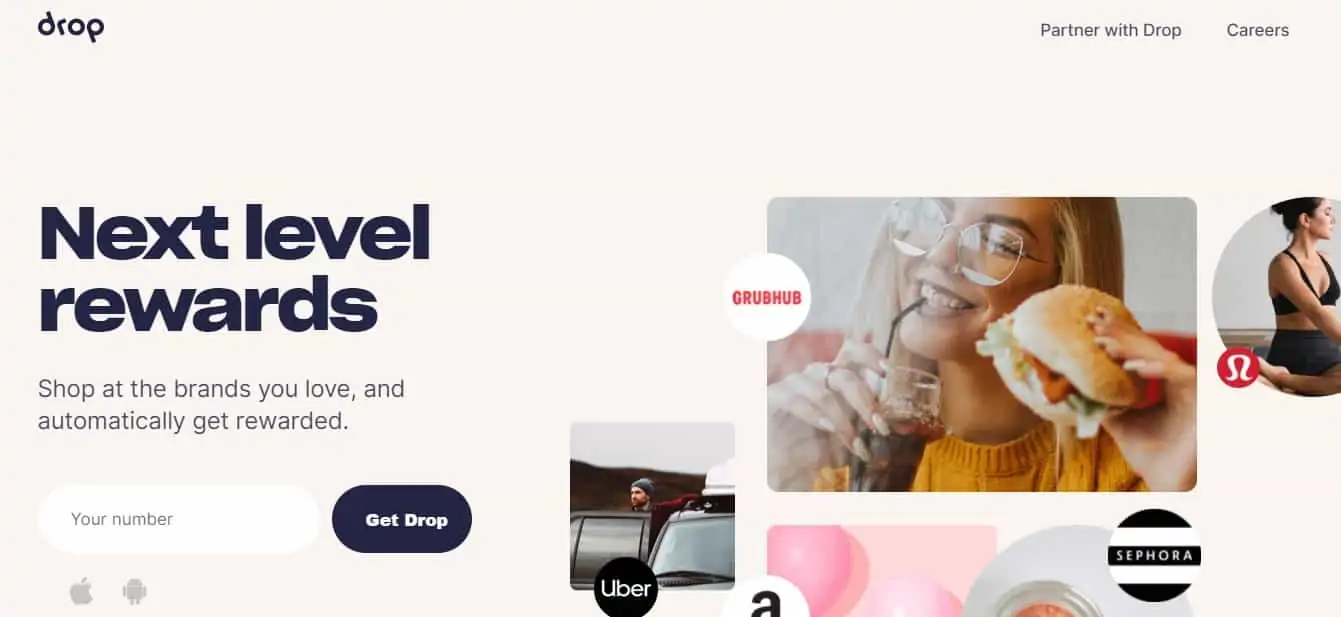 Drop is a rewards app that lets you earn points for buying things online, whether it's food, travel, clothing, electronics, etc. Just link your credit or debit card, and Drop will collect all the points for you. Additional ways to make money on Drop involve answering surveys and playing games. You also earn extra points when you refer a friend to drop and he or she earns 1,000 points.
Drop's rewards are as good as cash. They can be gift cards that you can use when you buy at Nike, Amazon, Target, and many others. And oh, you can use your Amazon gift cards to purchase Steam wallet codes!
---
16. Receive Free Steam Codes from Survey Junkie
Survey Junkie is a get-paid-to site that specializes in surveys. Each survey corresponds with points, worth around $0.50 to $3, depending on the length and complexity of the survey. So, if you enjoy answering surveys and helping brands improve their products and services and then earn money at the same time, then joining Survey Junkie is great for you.
Survey Junkie is free to join and new users earn a $5 bonus upon signing up. You can redeem your earnings when you have at least $5 in your account and exchange it with gift cards to your favorite stores. You may also withdraw your income to your PayPal account and use the free cash to purchase Steam games.
---
17. Use Shopkick and get a Free Steam Gift Card
This shopping rewards card gives you "kicks" or points, for doing specific things online or in-store. For instance, your task may involve scanning a product's bar code at a store, buying specific items, and submitting the receipt to the Shopkick app, or making a purchase at Shopkic's affiliated store.
Shopkick's rewards are instant gift cards to famous stores like Best Buy, Starbucks, Carter's, Disney, and more. So using these gift cards means freeing some money on your budget which you can instead spend on your Steam account. You can also convert your points into PayPal cash credit.
---
18. Use Sweatcoin to Get Steam Wallet Codes
Sweatcoin is a unique app in this list dominated by cashback and rewards apps. Sweatcoin rewards you for walking. Walking is a free exercise that's good for the body and environment, and Sweatcoin kinds of levels it up by converting the steps you take into currency.
The money you collect for walking can be spent within the Sweatcoins store. You can purchase fitness courses, personal products, electronics and more. And if you've accumulated enough Sweatcoins, you can actually withdraw them to PayPal. And once the funds are in your PayPal account, you can buy Steam games.
19. Get a Free Steam Code using IdleEmpire
If you're looking to earn free Steam codes directly, then take a look at Idle-Empire. This is a site that allows users to perform specific tasks, and in return, get rewarded with cryptocurrency and gift cards. All you have to do is sign up and start playing games, watching videos, and inviting friends.
According to its website, Idle-Empire has been giving away worth $1.8 million in Steam wallet codes since 2015. Idle-Empire promises to send you the free Steam keys within 24 hours so you can use them in your Steam wallet without waiting for too long.
20. Play Games on Gamehag
What better way to earn free Steam wallet codes directly than playing games, right? And that is the very purpose of Gamehag, a platform made especially for gamers. So what you'll mostly do is play games on Gamehag and interact with fellow gamers to collect rewards called Soul Gems.
The Soul Gems act like currency on Gamehag. As you play more games and complete more tasks, the number of Soul Gems also increases. When you have 4,399 Soul Gems, you can already exchange that with a $5 Steam wallet gift card. Depending on your region, you may also redeem Steam wallet gift cards with amounts in Euro, HKD, AED, and more.
Additionally, you may opt to be rewarded with bitcoin, Prepaid Mastercards, Amazon gift cards, and even free game skins and games themselves.
21. Redeem Steam Codes with MistPlay
With Mistplay, you don't really need to purchase Steam codes because they can be rewarded to you just for playing games. Mistplay is an Android app that allows you to discover new games. And you can get free Steam codes just for playing those games. As you can see, Mistplay is an excellent platform for gamers, whether they're intentionally looking for new games to explore or play games for the purpose of obtaining Steam codes.
Mistplay works by encouraging you to keep playing mobile games. As you play longer and become better at the game, you'll earn achievement badges. And you collect more of these badges, you earn more rewards
22. Get a Steam Code for Free Using AppNana
AppNana is a mobile app that works for both Android and iOS devices. It is a rewards app, so it allows you to get free gift cards when you download and play games.
AppNana is a wonderful app if you love exploring new games. There's a lot of game variety on the app, so it's likely you'll find something you love to play. And playing that game longer and more often allows you to earn free gift cards for Amazon, Xbox, iTunes, and of course, Steam codes.
23. Get a Steam Code for Free with Bananatic
Bananatic is an online game portal designed to help you find exciting new games to play as well as connect with fellow gamers. In Bananatic, you will find and conquer quests and then earn rewards for playing. According to its website, Bananatic now has over 4 million users and paid out over 400,000 euros in rewards.
The rewards are the site's virtual currency – bananas. You earn bananas for completing tasks and playing games. The bananas can be redeemed as Paysafe cards, games and game skins and you know it, free steam codes.
---
FAQs on Free Steam Codes
How do Steam codes work?
Steam codes are like keys that activate games on Steam. Instead of buying games on Steam, you can use these codes so you wouldn't have to spend money. Think of these codes as Steam money which you can use to buy games, in-game items, and other things within the Steam community market.
Can you get Steam cards for free?
Yes, you certainly can get Steam cards for free. All you have to do is find platforms that offer Steam gift cards, such as Gamehag, Bananatic, and Mistplay. These are online gaming sites that reward you with free Steam wallet codes directly.
Can you get codes on Steam?
Yes, you can get codes on Steam. You can purchase Steam gift cards or wallet codes from popular retailers like CVS, Target, and 7-Eleven. But if you want to save money, you should look for ways to get free codes on Steam, such as by playing games on Gamehag and Mistplay. Additionally, there are plenty of sites that reward PayPal cash which you can use to fund your Steam wallet.
Can you hack Steam wallet?
Steam is a massive gaming community and many people are adding funds to their Steam Wallets so they can enjoy the platform to the fullest. This makes your Steam wallet vulnerable to hackers. Hackers may use Steam wallet codes to try to hack your account. Their modus often involves contacting support to try to take over your account by providing Steam wallet codes.
After that, hackers may try to get related information, such as your bank or credit card details. So if you suddenly receive wallet codes from unknown or suspicious sources, report immediately to Steam's customer support.
Are Steam wallet code generators legit?
You might be tempted to use Steam wallet code generators to try to get your hands on some free Steam codes, but there's never a guarantee that this will work. Most people say that these generators serve as click baits to get you to take their surveys. They may even try to steal personal information and plant viruses on your computer.
If you really want to get free Steam codes, you opt for rewards and cashback sites wherein you can get paid with Steam gift cards and PayPal money the legit way.
Conclusion: Is It Worth Getting Free Steam Game Codes?
If you're a passionate Steam gamer, you might try to do everything to get free Steam codes. These codes are like money that allows you to purchase games and items, making your gaming experience even more rewarding.
But on the frugal and practical side, you don't have to spend money if you're willing to do simple tasks online like answering surveys, spotting deals, watching videos, and even playing games. There are numerous sites and apps that willingly reward you with free Steam wallet codes and even PayPal money! By exploring these sites, you save money on your gaming hobby and probably make a little extra to pad up your savings.
Over to you–do you have free Steam code hacks not mentioned above? Share with us in the comments below!