Looking for easy and quick ways to save $1000 by Christmas? Check out this list of easy side hustles to make cash for Christmas!
I love Christmas, but who doesn't, right? The Christmas season is definitely the season to be merry. The kids are taking a break from school and you get to see friends and family. It's also awesome to put the tree up, decorate the home, cook delicious holiday meals, give and receive gifts during the holidays.
But Christmas also brings mixed emotions.
You're happy to be bonding with the family, spreading love and cheer. But on the financial side, you also worry about all the expenses you're about to incur – food, decors, vacations and gift shopping among others.
Sometimes it can't be helped but feel stressed about how much Christmas is going to cost you. After all, Gallup says that the average American spent around $885 on gifts alone last year. If you factor in other expenses like utility (because you'll be spending more on heating this season), kids' activities, food and more shopping, the extravagance of the season is bound to make a dent on your finances.
And who would want to end the year with loads of debt, right? According to NerdWallet, holiday spending increased by 5% from 2018 to 2019.
Additionally, MarketWatch says that paying only the minimum of your credit card bill from the last season could mean paying the debt for the next couple of years.
That won't be the right way to start the new year. So, instead of stressing how to afford Christmas this year, why not make more cash for Christmas so you can enjoy the season without dealing with the financial stresses before, during and after?
Learn How to Quickly Make Cash for Christmas
Whether you want to pay your expenses in cash, double your savings or pay down debt before the year ends, having extra cash for Christmas could mean a huge difference to your financial goals. Fortunately, you still have time to figure the best side hustles for you so you can start earning extra cash for Christmas in the next couple of weeks.
So, today, I'm going to share a few quick ways to make extra cash to help you save $1000 by Christmas. I also created this FREE Christmas Savings Challenge printable for you! Download it below and get started with making cash to spend on Christmas!
Let's get started!
This post contains affiliate links which means this site might earn a small commission at no extra cost to you if you made a purchase or use a service through these links. Please read my full disclosure for more information.
Ways to Earn Extra Cash for Christmas and Save $1000!
1. Sell your stuff online
If you haven't deep cleaned your home for a while now, you might not realize that there are treasures lurking in your closet, storage and drawers. Yes, we're talking about clothes, shoes, and bags that are still in mint condition – but you no longer use.
Look around farther and you'll find toys, dishware, decors, novelty pieces, electronics and books that you can sell as well. Hold a garage sale or put them up on eBay or craigslist or consign them to earn some money, at the same de-clutter your space.
Great places to sell your stuff:
Declutter
Sell your old books, electronics such as cell phones and CDs/DVDs.
Gazelle
Another site similar to Declutter where you can sell your old electronics such as cellphones, tablets, apple computers and TV. Receive $5 BONUS on your first trade-in at Gazelle!
2. Make Money Answering Surveys
Taking online surveys on legit platforms has proven to be a great way to earn supplemental income, and if you take it to heart, you could easily earn an extra hundred or more per month even while you are sitting on your couch.
I've done this myself and I still do this on my spare time to earn quick cash such as this one below: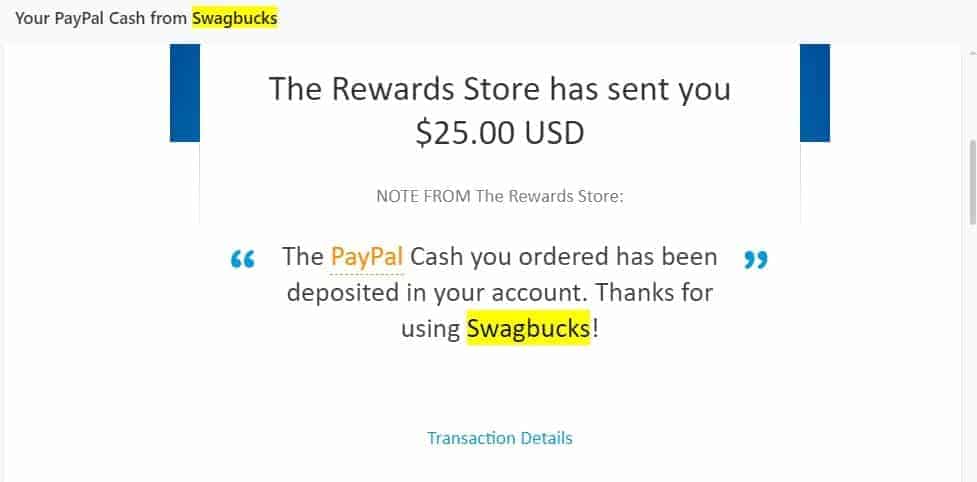 It's definitely an easy, no-brainer way to make a few bucks!
Below are my top recommendations if you are interested in this side hustle:
Swagbucks
Swagbucks is a search engine, survey company, and cashback site in one. When you answer surveys here, you earn SB's which you can redeem as cash or convert into gift cards. You can also earn SB's when you make a purchase through the site, use the site for research or watch a video through the site.
With Swagbucks, you can earn $2-3 per quick survey but there are also high paying surveys such as this one below: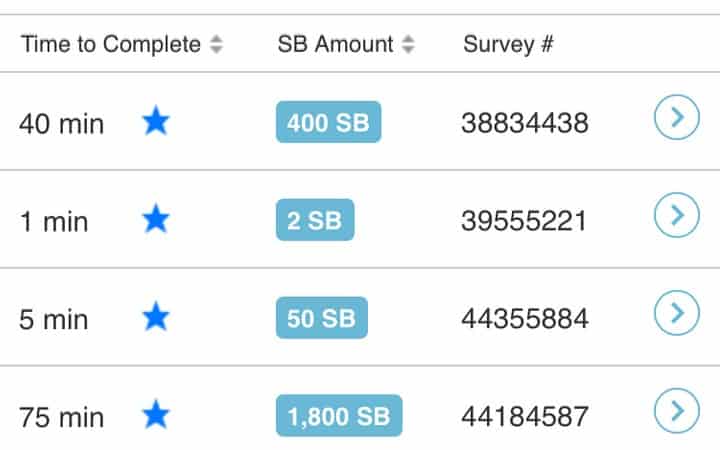 This 75-minute survey above pays $18.
If you are not yet a member, you can join Swagbucks below and get a welcome bonus of $10 for just joining.
Vindale Research
This company offers up to $50 for some surveys and a free $2 as an incentive for just signing up.
Inbox Dollars
This is a fun survey site where you can earn money answering surveys, watching TV and shopping online. It's works like Swagbucks so if you like Swagbucks, you'll like Inbox Dollars, too! The company is also currently offering a $5 Bonus for just joining! US and Canada only.
Pinecone Research
What I like about this company is that you'll never get disqualified for surveys with Pinecone Research.
For each survey you complete, Pinecone Research awards you with a minimum of 300 points which equates to $3.00 USD. You could easily complete 4-5 short surveys in an hour and make $15 or more!
One Opinion
Take surveys, earn points, cash out with One Opinion. They pay via Paypal or you can redeem your points as Amazon.com, Visa Gift Cards, and more! OneOpinion is an exclusive survey site and not everyone may qualify to join.
MyPoints
MyPoints is another survey/rebates company owned by Swagbucks. Earn points by answering surveys or making a purchase through MyPoints! The company is currently offering a $10 Amazon Gift Card with your first purchase!
3. Rent Out Your Space
If you have a spare room or a clean basement that you can turn into a bedroom, this extra space could very well turn into a money-making machine. You can rent out your extra bedroom to college students or employees who live out of town. Also, you can list the room up in services like Airbnb and have tourists rent it out during their trips.
Either way, renting out your spare room could end you up with a nice and reliable stream of extra income.
4. Make cash for Christmas using your car!
Drive on your free time with Lyft . Lyft drivers earn an average of $18.83 an hour nationally and $21.08 an hour in the top 25 markets. You could also earn $250 bonus when you complete your first 100 hours driving with Lyft.
You could also earn passive income by renting out your car with Turo. Turo works like Airbnb but of car rentals, mainly due to the way the platform is set up. You can learn more about Turo below and list your car to earn income without working.
5. Sell Holiday Products/ Services
People and businesses are willing to spend money during this season. Take advantage of this by offering in-demand holiday products or services. Here are a few ideas:
Work as a holiday decorator if you're good at interior designing. Lots of businesses hire decorators for their offices, stores or establishment.
Sell sugar cookies- I do this as well. Decorated cookies sell for $2-6 per piece so it's definitely a great way to earn extra bucks this season. You can sell this on Etsy too!
Sell Christmas decorations/ cards – If you are crafty, this is a great way to earn money before the holidays. You can sell your crafts on Etsy too!
6. Make Money with Cash Back Apps
Don't leave money on the table each time you go shopping! Use cash back apps to earn cash back on things you are going to buy anyway. These apps also offer generous welcome bonuses and incredible savings of up to 40% when you use them shopping.
These are the apps I constantly use to earn cash back for shopping!
For groceries, I use Ibotta, a cashback site/app affiliated with the stores I go to (Walmart, Kmart, Sam's Club, Costco, and Walgreens.) They've partnered with thousands of grocery stores and recently, Ibotta has been expanding to other categories too such as restaurants, prescription and retail stores. So, there are so many ways to earn free money through this app.
So far, I've earned over $500 in cash back and bonuses from Ibotta!
For a limited time, Ibotta is offering a $10 Welcome Bonus when you start using the app. You can grab that bonus below!
Like Ibotta, Rakuten (formerly called Ebates) pay you cash back on your online and even in-store purchases. It's affiliated with thousands of stores including Amazon, Macy's, Sears, JcPenny, etc.
Rakuten offers up to 40% cashback which makes you big savings if you do your holiday shopping through it. The company also offers a welcome bonus of $10 (get it here) when you make your first $25 worth of purchases and a generous referral bonus of $25 for every friend you refer to them.
7. Get a seasonal retail job
The busy season comes with a surge of need for extra manpower in many stores. When there's too many customers to cater to, stores need the extra hands to keep their businesses running. The malls are the first best place to look for seasonal part-time jobs, but you can also look at stores and other establishments where you could work a couple of hours of each week.
8. Get extra work on

Fiverr
Fiverr is a platform that allows you to complete small tasks for a fee (typically each at $5). The tasks could range from writing, graphic designing, proofreading, and so much more
9. Work on Amazon Mechanical Turk
The mTurk program provides micro-tasks which you can work on a part-time basis. As a "turker," you will get access to numerous micro-tasks like answering surveys and spotting errors on sentences, basically what bots cannot recognize. You won't get paid plenty of dollars doing the tasks, but most of them don't require a lot of time, so it's easy to accomplish a lot in a few hours.
9. Make Cash for Christmas Flipping Items
This is a lesser known money-making secret simply because not a lot of people do it. But since you're going out to shop anyway, why not scour for items that you can buy and resell at a profit. The flea market at thrift stores are two of the best stops where you can purchase great products which you can sell to others later on.
10. Work as a website tester
Website testing is another simple job you can do, even without experience. A lot of companies would pay you around $10 to test the functionality of their sites and apps. You don't have to be very savvy about how a website works, but you need to communicate your observations clearly and provide honest feedback.
You can get website testing gigs at companies like Loop11, Usertesting, and WhatUsersDo.

11. Task rabbit
The Task Rabbit is an online marketplace for small errands and services. Serving at Task Rabbit exposes you to a wide variety of everyday tasks consumers are willing to pay for including cleaning, handyman tasks, help with moving and more.
12. Baby-sitting
The holidays will expectedly see a surge in demand for baby sitters and house sitters. As parents will have plenty of shopping to do or attend work holiday parties, having someone they can entrust their kids and homes to can be a great point of monetization for you.
If you don't know where to look for baby-sitting opportunities, consider hitting up Sittercity to see what might fit you.
13. Deliver packages for Amazon
Amazon Flex is a rideshare program that allows you to deliver packages, grocery store purchases and restaurant orders to customers in your area. It is a great side-gig for people with lots of extra time while earning $15-25/ hour part-time income.
14. Put your photography talents to work
Right around this time of the year, people would be looking at holiday-themed photos. If you're creative with the camera, you can start shooting high-quality photos and sell them to sites like Deposit Photos. Each time someone buys or download your photos, you earn a commission.
Or, you could work as a photographer and shoot family portraits to be used in greeting cards. Either way, you'll earn from your passion.
15. Shovel snow to make extra cash for Christmas!
Shoveling snow is not everyone's favorite chore this season, but you can use it to your advantage and earn some extra money for Christmas. You can personally ask your neighbors if they need someone to shovel their snow, as well as send out fliers and post on classified ads online.
Are you ready to make extra cash for Christmas this year?
If you can make extra money for Christmas, you can enter the new year happier and debt-free. You can start scouting for the best jobs that suit your lifestyle and skills that would bring in additional income for the holidays. That way, you can start planning for vacations and go shopping without feeling guilty of how much the season would cost you. And remember, it's you who controls the money, so don't let the season be more expensive than it should be. After all, the true meaning of Christmas is not by how much money you've spent, but how much time you gave to your loved ones.