If you are looking for some extra cash while meeting new people and having fun, then you can get paid to date! Here are 15 legit websites and apps where you can find opportunities to go on paid dates.
The dating scene has changed radically over the years. Right now, you can literally ask someone out on a date on a few swipes and a short exchange of instant messages.
But one of the most remarkable changes in dating is that you can actually get paid to date. You can meet a potential date on dating sites and apps, and he could ask you to accompany him for a few hours for an event as a date.
There are no strings attached and expectations for a real-life relationship. All you have to do is show up looking your best, be your charming self, and pose as a date. At the end of the night, you get a couple of hundred bucks rolling straight into your account.
I understand that this may not be the most enticing idea for our married stay-at-home mom readers. If you are not comfortable with dating to make money, please skip this post and head over to our list of the best stay-at-home mom jobs. The ideas on the said list are still by far my most recommended remote jobs for stay-at-home moms as they are sustainable and they pay really well.
But if dating sounds like a fun gig for you, I've compiled 15 legit dating websites or companies where you can get paid to date.
Why Do People Pay for Dates?
People pay for dates for various reasons, and it's best to understand these reasons so you know what to expect when you go on a paid date.
One of the reasons why people pay for dates is because they need someone to accompany them to an event or a social gathering. For instance, single men may hire attractive women who can be their dates to a gala or charity ball, high school homecoming, sports event, and more.
Some men and women also pay for dates because they just feel lonely and would want to have some company. There are people who will literally pay just to have someone to chat with.
Let's be clear about one thing, though: people who get paid to date do not provide escort services. From the very beginning, you and your date will make it clear what will happen and what is expected from each other. You can always back out if you think the arrangement is against your moral values.
How Does Paid Dating Work?
Paid dating works by being hired to pose as a date for someone. Both men and women, from all sorts of backgrounds, can get paid to date online.
It usually starts by identifying legit dating sites and apps. Most of these dating platforms screen their members, so it's a good idea to join these websites where you can build and maintain a profile.
Invest in your dating profile. Create a catchy and appealing bio. Get into details of your hobbies and interests, and other things that you like and enjoy.
If someone is interested in dating you, make sure to find out all the details of the date. As you would be going on the first date with this person, you'd want to know what to expect during the date.
It's also good to clarify how you will get paid. In most cases, you will receive your cash payment at the end of the date.
Lastly, enjoy the date. You might be out on a date as a "business," it's still good to enjoy the date. Who knows, that person could become your lifelong friend, even more. If the person enjoys your date, he might want to date you again.
Do People Really Get Paid to Date?
Yes, a lot of people, mostly women, have found success in making money from dating sites, which means that this side hustle works.
Take, for instance, Jordyn Smith, a single mom who's been able to financially support her daughter with the help of a dating website called WhatsYourPrice where she earned more than $100 per date. She met a generous man who not only brought her a truck but also gave her an initial business investment.
Meanwhile, this woman gets paid at least $100 per hour while dating rich, older men. She has a strict no-sex rule, and it's an arrangement that worked perfectly among her dates. Apart from the financial incentives, some of the men she dated even gave her expensive gifts.
Marcia Favre, from New York, also earns easy and quick money from her dates. She'd go on dates at a bar where she'd chat and drink with the men she met online. Most of these dates earn her at least $100 each, but there was one time when she made over $1300 for a 30-minute date.
And there's middle school teacher, Rochelle, who's earned over $10,000 from her dates with nerdy men. She says most of these guys were shy to ask women out for dates, so they pay her instead. The dates often involved casual hanging out and watching NBA, and she says she never sleeps with any of the guys.
These stories prove that you can indeed get paid to date. You can meet lots of cool people, get to know different personalities, experience many different things, and in the process, earn some money.
Get Paid to Date: How To Go on Dates Safely
Getting paid to date is a fun and lucrative side hustle. While most of the dating sites screen their members, you should still take every caution when you go on dates. So, here are tips to ensure your safety if you want to get paid to date.
Meet in a public place. Choose a cafe, restaurant, mall, park, or any other public place when you go on a date.
Use your own vehicle when you go on a date. Also, make sure to bring a fully-charged phone.
Let your family know where you are going. You could also assign a code word to discreetly let them know if there's something wrong.
Do not provide personal information. Keep all your communications within the dating site or app.
Report to the dating platform right away if you felt threatened or harmed during the date. The dating site could ban him from the platform.
Trust your instincts. If something feels off about your date or your environment, it's most likely true. Get away from there immediately.
You can never be too careful when you go on dates. You're practically meeting strangers. Following these tips can help you stay safe and even have fun during your paid dates.
Best Paid to Date Websites And Apps in 2022
Are you ready to make money by getting paid to date? Here are the best dating websites you should check out.
1. WhatsYourPrice
WhatsYourPrice is one of the best sites where you can get paid to date. It works like an auction site where generous members bid on members. On WhatsYourPrice, the highest bid wins and gets to date you.

WhatsYourPrice is among the most popular dating sites. It currently has over 4 million members and 7.5 million bids on the first date. On average, a date costs $125.
So here's how you get paid to date on WhatYourPrice: sign up as an attractive member and wait for the bids to come.
The site allow you to chat with the guys before deciding to accept or reject an invitation to date. You and your potential date can also talk about the rate, so if you think the bid is too low, then you can try to up it. You could also negotiate for reimbursement for any expense you incur to prepare for the date.
WhatsYourPrice does not promote escort services and certainly is not the place to find a sugar daddy. Instead, it's a platform where you can meet new people, have fun on dates, and get paid to date.
2. ProDate
If you want to get paid to date by generous guys near you, then consider signing up on ProDate.

ProDate is another site where members can find someone to go on dates on demand. If you're interested in making money through this dating site, you just need to sign up and build a profile, provide details about yourself and submit up to six best photos.
Once your account is approved, you start getting invitations to date. ProDate has its own messaging system, so all communications are coursed through it. This is a wonderful safety feature as you won't have to give your personal number.
How much you price per date is up to you. You also get to keep 100% of your earnings.
Once you find a date, you show up and the person should pay you in cash upon arrival. Otherwise, you can cancel the date and report the person's account to the site. ProDate also encourages all users to report members who are rude or disrespectful and their accounts can be banned.
3. Bumble
Bumble is a social networking app where you can find friends, potential partners, and more people to grow your network. It's also a good app to use if you want to get paid to date online.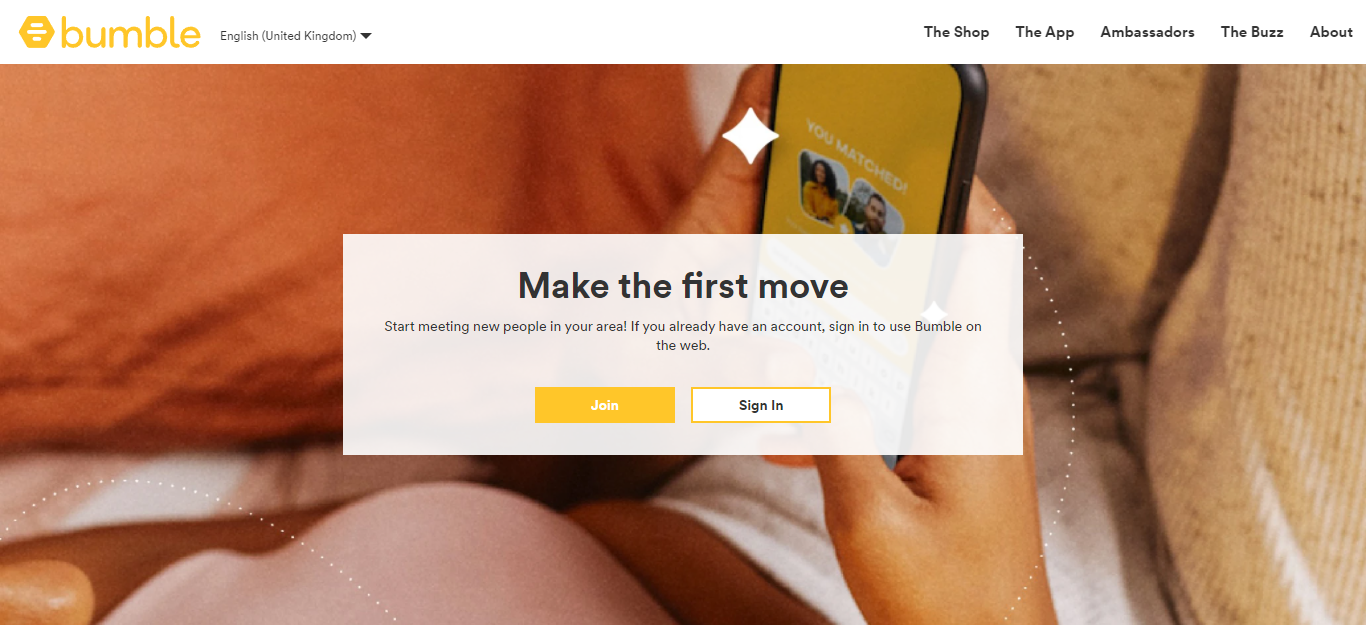 What makes Bumble stand out as a dating app is that it only works when the woman makes the first move. It aims to empower gender equality among its users and prove that women are just as capable of asking men to date.
This sort of gives women the upper hand in dating. Instead of waiting for men to ask them to go on dates, women can initiate it. Of course, you have to use Bumble cleverly to score paid dates. This means crafting an inviting profile and showing your sincere charming self when chatting online.
One of Bumble's best features is its filters. You can use filters to meet potential matches, based on your location, hobbies, and interests. Once you've found a potential match, you can initiate a chat by sending him a message. As you go forward, you both might decide to meet up and go on a date.
4. Rent a Date
Another excellent way to find a date online and get paid to date with interesting men and women is through Rent a Date. This dating website allows you to meet other members and get the opportunity to get to know them during dates. Not only will you get paid to date, you also stand the chance of meeting a new friend or potential life partner.
Most people hire a date online through this website to find someone who can accompany them to company functions or social events. Some users also try to find a date just to have someone to hang out with.
To get started on Rent A Date, you need to sign up for an account. This website scan and checks all members to weed out frauds and scammers. If you accept an invitation to a date, the company will call you to confirm your availability. Keep in mind that these functions run for at least 2 hours and the average rate per date is around $165.
5. Price Point Date
Price Point Date is a dating website in an auction format. You get paid to go on a date when another member makes an offer to take you out. You'll instantly earn money on your very first date.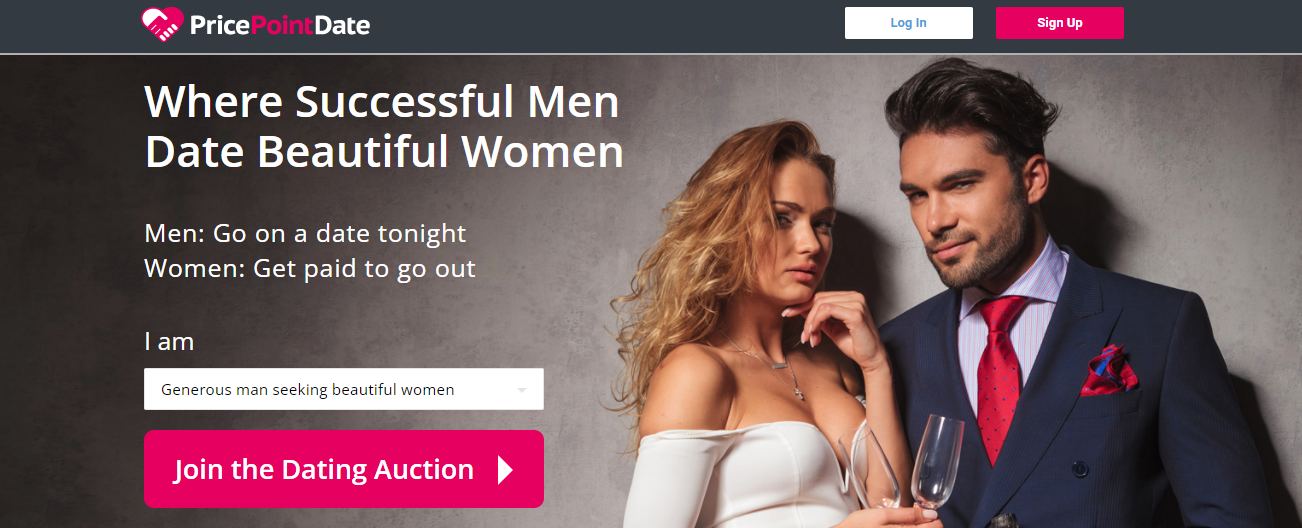 Getting paid to date through Price Point Date is easy. Simply create an account online and build a profile. Other members can ask you out for a date and get paid for it. Financially-secure men use this website to meet attractive ladies to date because most of them have limited time to socialize in person.
You will receive a notification if someone wants to date you. You can connect with this member and get to know him a little better. If you accept the invitation, you show up, have fun, and get paid at the end of the night.
It's important to remember, though, that you will only get paid for the first date. If you are interested in pursuing a relationship with the person, then you can arrange for the next dates at your own discretion.
6. TourBar
How nice would it be to get paid to go traveling, meet new friends, and possibly find a potential partner? Well, there's TourBar to help you do just that.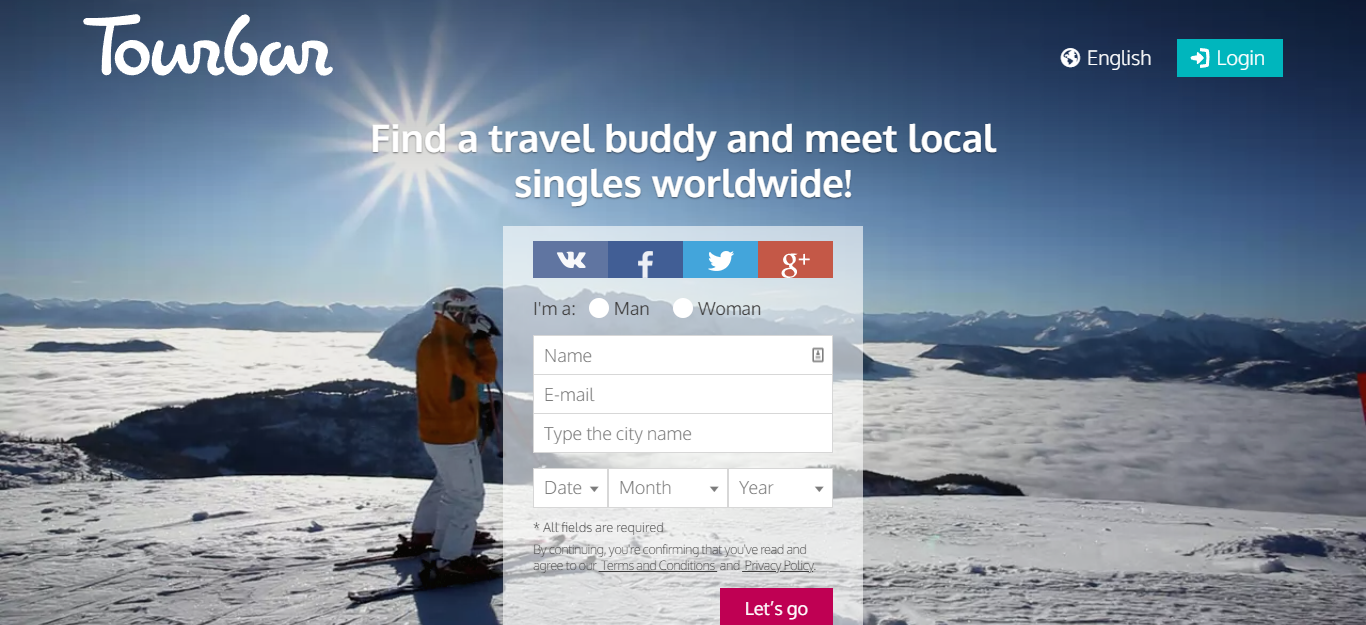 With millions of verified users from all over the world, TourBar has established itself as one of the best dating sites today. But this website is not built for just casual dating. It is geared towards people who love to travel and are looking to find a suitable travel partner in their target destinations.
So with this app, you make money by helping tourists get around the city and showing them the sights and sounds. Your role is that is of date, friend, and local tour guide combined. And since you're here looking to get paid to go dating, then you should join TourBar to meet people who are willing to spend to be your date while they're on vacation.
To use TourBar, simply sign up for an account for free. Write a profile that details your interests and hobbies so you can get matched to a suitable travel partner. It also helps to upload a couple of photos of yourself. You can start connecting with foreigners and travelers and discuss the details of your date, including your services and rate.
7. Miss Travel
Miss Travel makes any holiday special by allowing you to meet other singles who would potentially pay you to date in astonishing vacation destinations.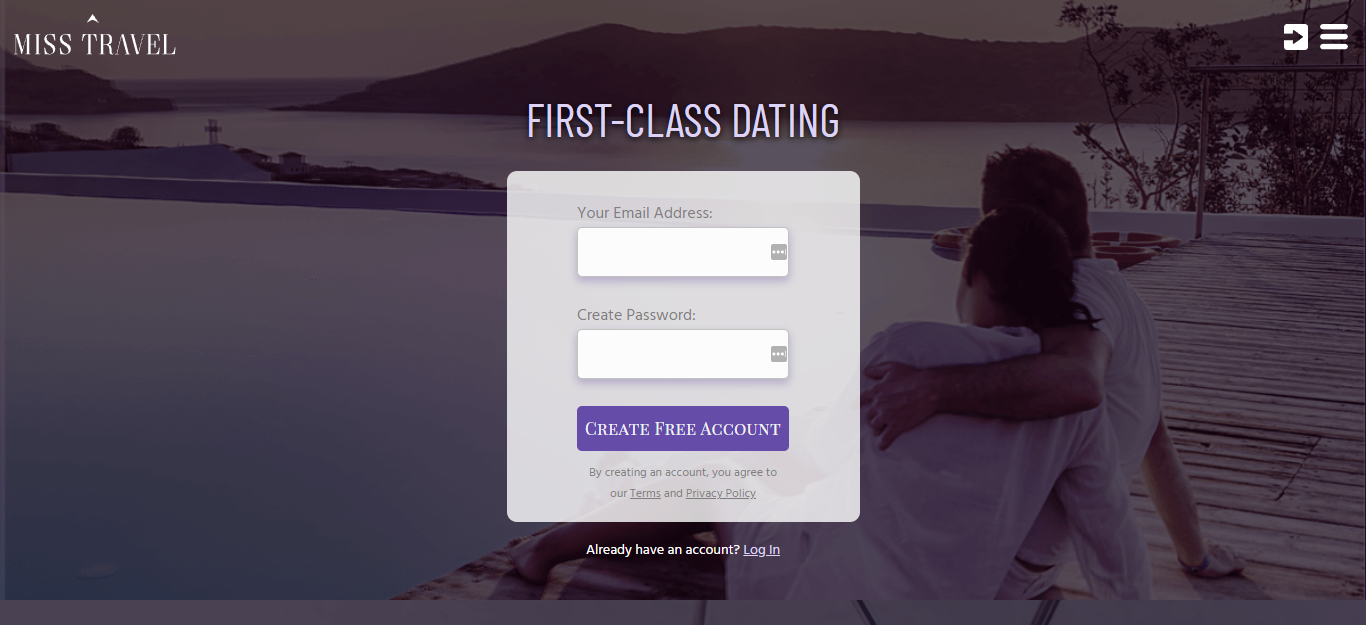 With Miss Travel, you can make money while traveling for free with your date. Affluent users may book you as a travel partner, and you'd have the opportunity to see the world and connect with others. This can be a chance to build a relationship with your travel partner or find a new friend in him.
Once you find a potential travel partner, you reach out to him and discuss the details of the trip. Miss Travel is hands-off when it comes to arranging the trip, so everything will be up to you and your travel buddy. It all boils down to proper negotiations, and if you're lucky, you could be on your way to a free vacation and get the chance of meeting someone amazing.
8. OhLala
OhLala is an app made for instant paid dating. On this site, men invite women for dates, and women get paid for their time.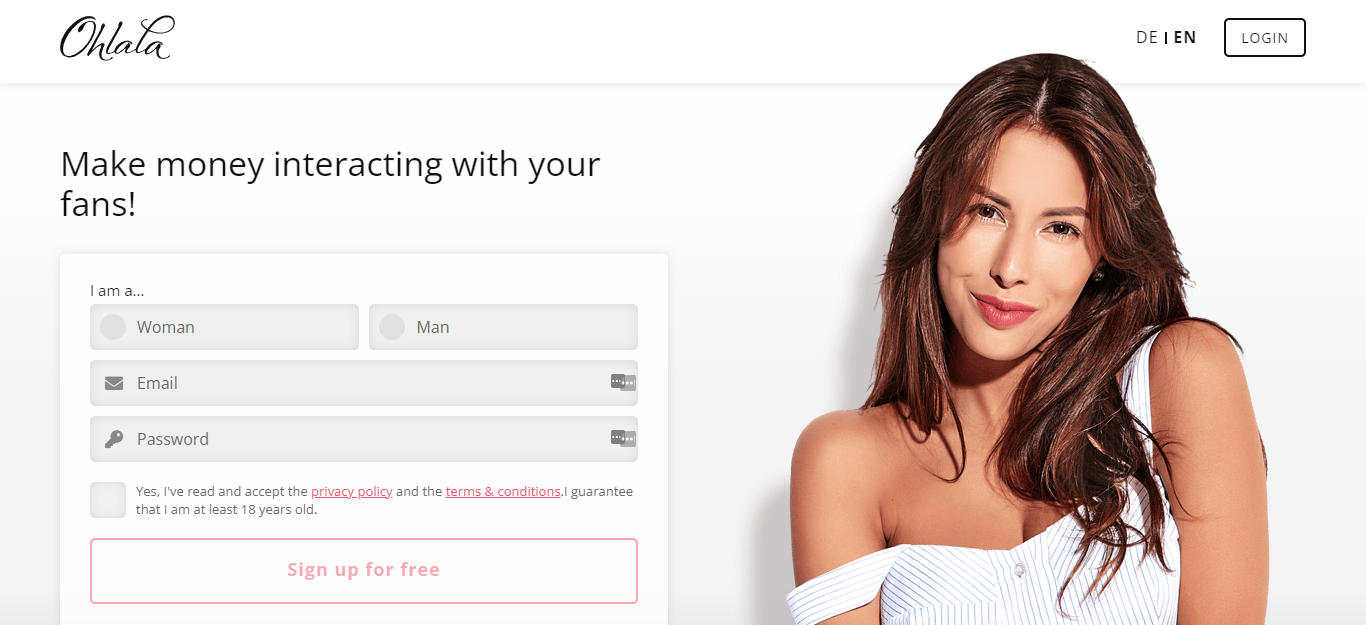 OhLala was launched in Germany in 2015, and it has become slightly popular in the US with thousands of users. This site was designed to help men meet beautiful women online and then ask them for a date. While it's more for people who are looking for casual companions, this business does not provide escort services.

To connect with men who are willing to compensate you for dates, create an account online. When you receive date requests, make sure to respond immediately, or you'll lose that opportunity. This is why OhLala dubs itself an instant dating site.
If you want to get the most out of OhLala, then you should be straightforward, and this applies to both men and women. Discuss the details of the date and the rate. If you both agree, then you could arrange to meet in person and have fun on your date.
9. Rent a Friend
Rent A Friend is a friendship website where people can hire another member as a friend or date.

You can make money online through Rent A Friend by signing up as a member. Although this is not a dating website, people still come here to find someone they can hang out with. Sometimes people rent a friend to show them around town, to accompany them to social events, or to become their partners in learning new hobbies or skills.
You can start cashing in on your services on Rent A Friend when you join the platform. The service is not free as you have to pay a small membership fee. Anyway, once you're in, you can create a profile and connect with others in your location. You can also set your own rates per hour and accept invitations that interest you.
Related: RentAFriend Review
10. Silver Singles
There are few websites that cater to dating among elder men and women, and Silver Singles is one of them.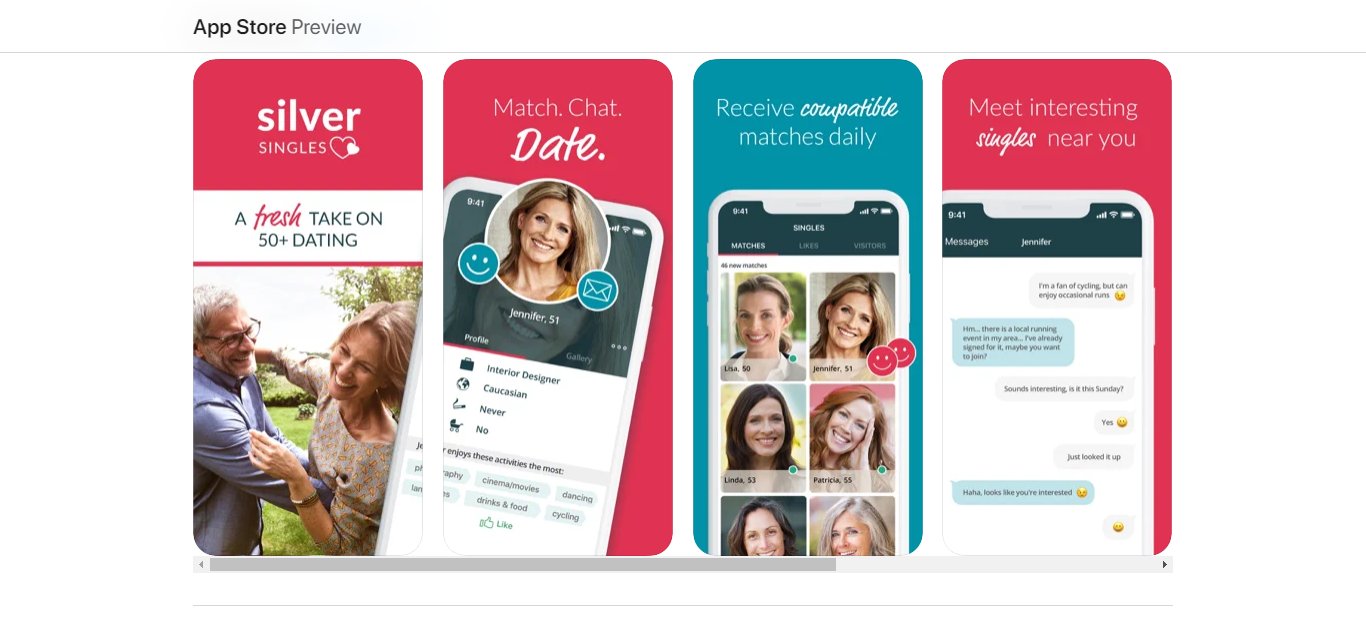 Source: App Store
Silver Singles also comes with an app that 50+ men and women use to find potential dates.
The website connects single people in their golden age to find a potential relationship, or even just a new friend or companion. Silver Singles works like a matchmaking website. It sends you potential matches so you don't have to look into thousands of profiles.
You have to answer a lengthy questionnaire to join so that the website can send you profiles of people who you're most likely suitable with.
Silver Singles is not free. You need to spend $19.95 per month to use both the app and website. But because it has thousands of active members, chances of finding a new friend, date, or partner here, especially within such age range, makes it totally worth it.
11. Millionaire Match
If you're looking to meet and date affluent men, then Millionaire Match is the website for you.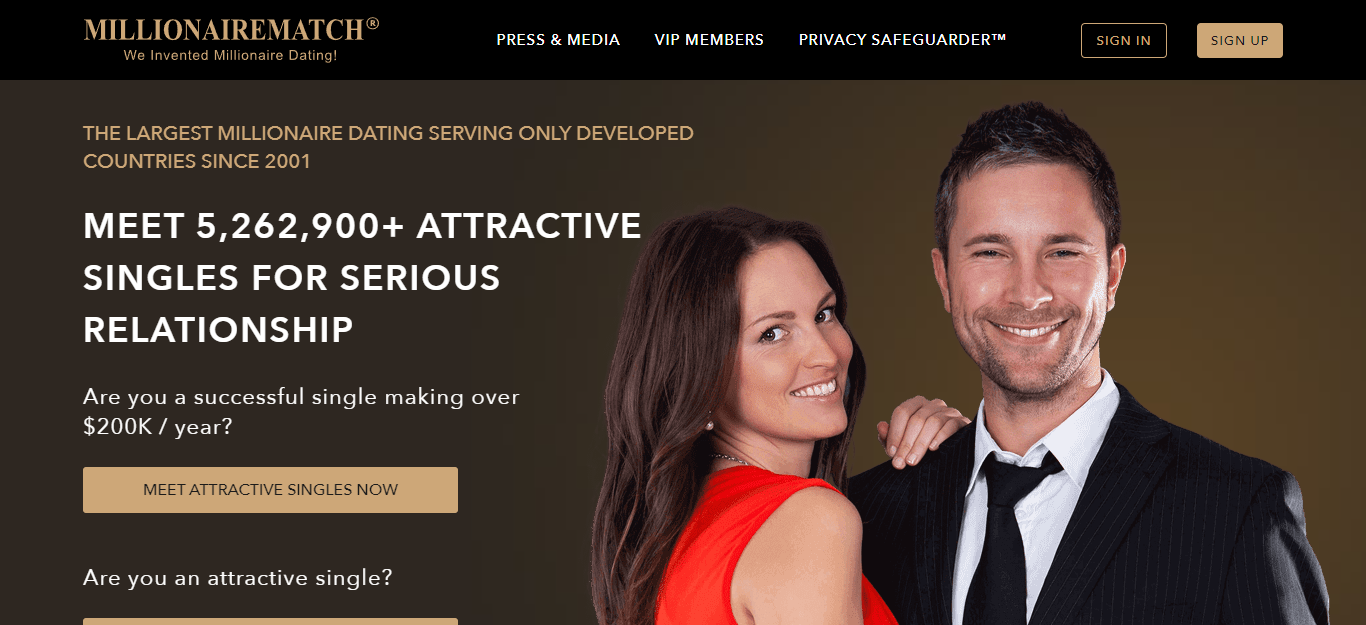 Millionaire Match has over 5 million single members who are looking to meet the love of their life. So if you want to more than just get paid date, but truly meet wealthy men who are also looking for a serious relationship, then it's good to check out this website.
This website is an elite club for people who have the riches but don't exactly have the time or resources to find their best match. This site is not just for millionaires, though, as it's also for successful and professional people coming from a wide variety of fields and backgrounds.
You can create a free profile where you can talk about the basics, but you have to upgrade to a premium account to fully utilize the site. Millionaire Match also makes sure that every member is verified. Members who want to become "certified millionaires" need to submit financial documentation to prove that they earn at least $200,000 a year.
12. Hinge
This unique app has some very brilliant brains working behind it. It has a team of matchmakers, behavioral analysts, and love researchers to ensure that you'll find compatible partners.
Hinge is an app that anyone who's looking for dates or friends can use. Much like most social media platforms, people can comment and like on the profiles they are interested in. You can also message each other, and if things work out, you could set a date.
While you can use Hinge for free, you need to purchase the paid version to enjoy all its features.
13. Seeking
Formerly called Seeking Arrangement, and now just Seeking, this website is a popular destination for people looking for other people to date.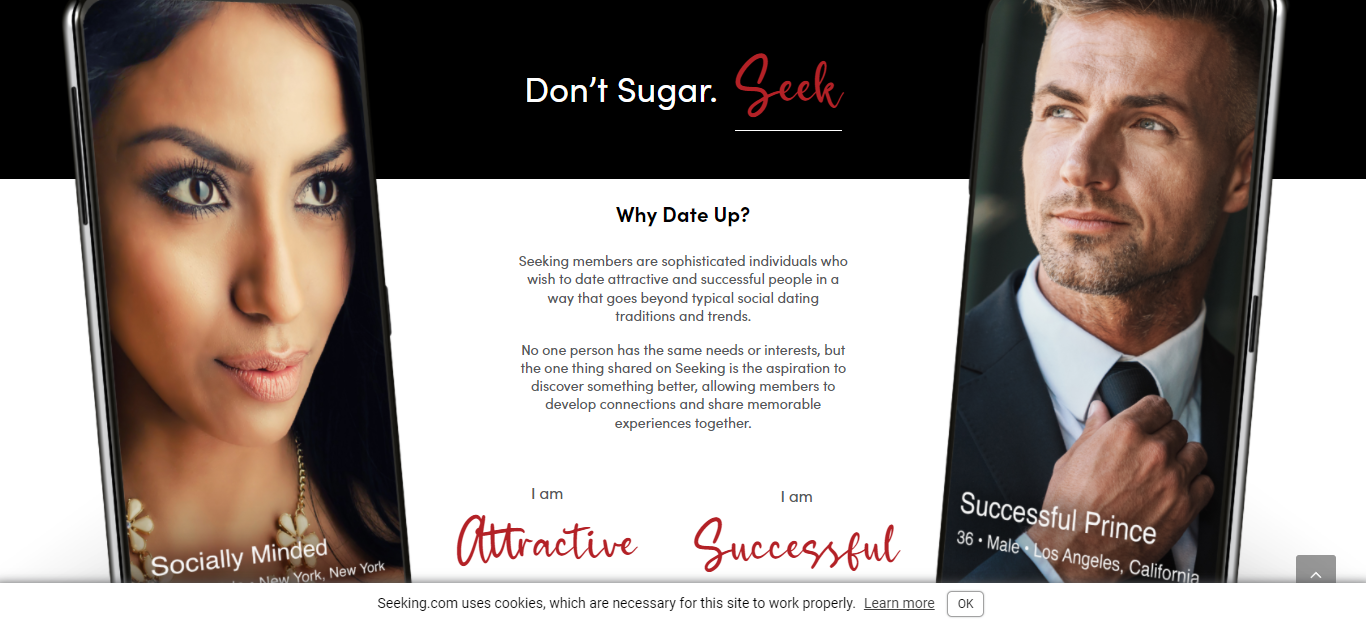 Seeking is an active dating community that comprises millions of members. It is well known among people who want more out of a relationship. It is one of those websites that connect generous men and beautiful women, who are looking to realize their goals with each other.
You can sign up for a free Seeking account, but if you want to get more out of this site, then you should be ready to spend money. All members go through a verification process, which is nice because it cuts down on fraudsters and scammers (but not totally).
So if you're looking to be swept off your feet by affluent guys and receive so much attention, then Seeking might just do that for you.
14. Secret Benefits
Secret Benefits is a website that connects like-minded members who want to start a relationship. This is also one of the most popular websites in the US that people use to find people who are willing to pay them for dates.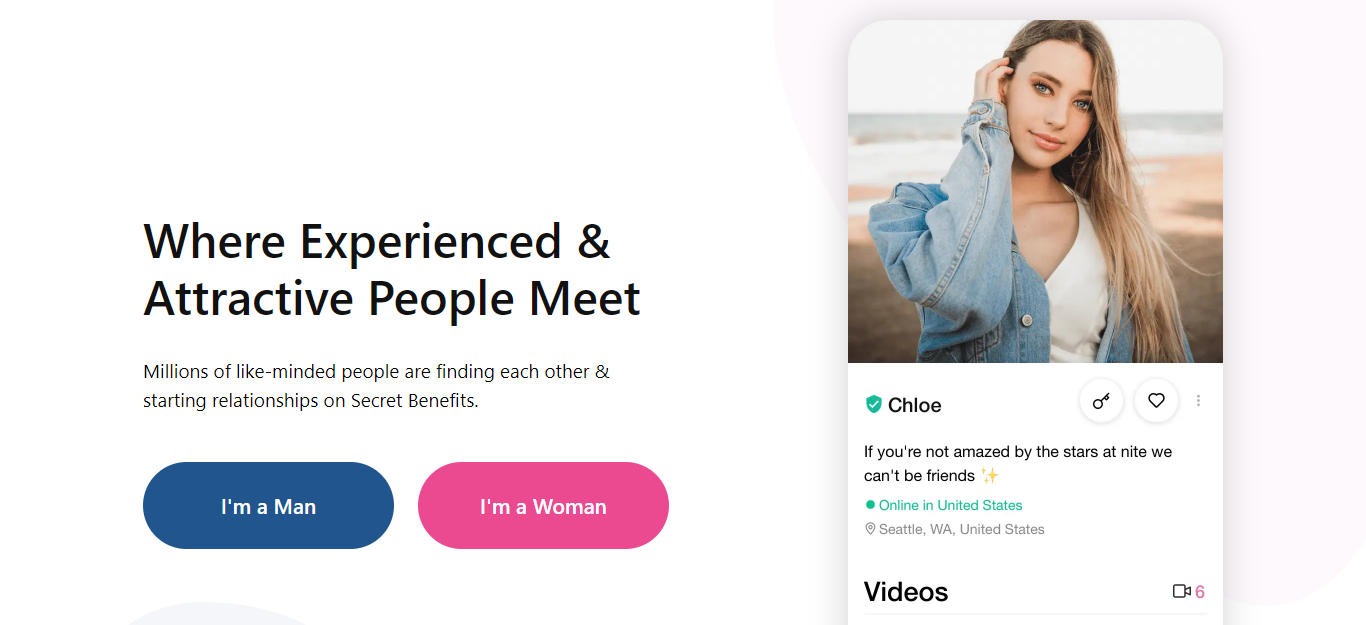 Secret Benefits has millions of unique monthly visitors. According to the site, all users are 18 years old and above and the information they provide is verified by the Secret Benefits team.
The site is free to use for women, but men need to spend on credits to connect with you. Additionally, you can specify what you want from a relationship, whether you're looking for someone to casually chat or have a real-life connection with.
Secret Benefits allows you to view profiles of people you're interested in. You can see their public photos, location, and their bios. You can start connecting with them just by sending them a chat message. From there, you can start a conversation and see where it goes.
15. Tinder
And who would forget Tinder? This dating app is probably the most popular right now, boasting over 6.2 million subscribers.
Tinder is best known for its "swipe right" tagline. That is when you encounter another member's profile that you've found attractive. People are on Tinder for a wide variety of reasons. Some of them want to meet new friends, grow their social network, or find a potential partner. And nobody said that you can't get paid to date on Tinder.
You just need to be straight-up honest with the other person and say that you go on paid dates. Like the rest of the paid dating sites and apps mentioned earlier, you and the other member just need to agree on the terms of the date such as your hourly fee and the activities that you'd do together.
Get Paid to Date Frequently Asked Questions
How can I make money dating?
There are several websites and platforms that allow you to make money dating. You can join these sites, create a profile and engage with other people. When both parties agree to a date, you can discuss how much you charge per date and what activities you expect to do. In most cases, you should get paid before or after the date.
Why do guys pay for dates?
Guys shell out money for dates for various reasons. Some of them are just bored or lonely and want to have someone to chat with. Others need dates to accompany them to events and gatherings. In most cases, these guys have very limited time to build a real-life relationship so they opt to pay someone to become their dates when the need arises.
Who should pay for dates?
It depends on the platform and the arrangement you make with your date. In most dating websites, the person who makes the invitation for a date should be the one to pay (and it usually covers only the first date). If you find your first date enjoyable and would like to go on another one, then you should openly discuss how to go about it.
More Ways to Make Money Online
18 New Ways For Females to Make Money Online (I Love #7!)
How To Make Money On Snapchat in 2022 (10 Tried Ways!)
How to Make $10K a Month ONLINE Without a Degree (I love #2!)
How to Sell Feet Pics and Make Money
Conclusion
If you're looking to make some extra cash for just a few hours of fun, hanging out, and meeting new people, then you could sign up on some of these dating websites and mobile applications.
But as with any online opportunity, online dating websites are not exactly risk-free. It's important to take all possible cautions when meeting up with a potential date so you don't end up getting scammed or placed in a vulnerable position.
Also, getting paid to date is not a full-time job. You might be able to score dates that pay well, but these opportunities tend to come and go. It is a good side hustle, though, especially if you have a charming personality and socialization skills. And who knows, if you're single and are willing to explore a relationship, one of those dates might just lead you to one.