We all know Amazon as a go-to place for online shopping. Over the years, Amazon has established itself as an "everything store" where you can shop for almost anything you need – books, movies, digital products, fashion, household, electronics and so many more! But did you know that you can also make money with Amazon?
Amazon is now the world's largest selling platform. From its humble beginnings as a website selling books only in 1995, the company has been unstoppably growing at a rapid pace.
Now, the good thing is Amazon is not just earning money from customers. You can also make money with Amazon in plenty of ways.
And since these money-making opportunities on Amazon are flexible and you can do them from home, they are excellent legitimate work at home jobs for moms, too! In fact, I also have an Amazon-related income stream myself!
This is the kind of stuff you'll find here at This Mama Blogs—the best work-at-home jobs or earning opportunities as well as money-saving tips to help you make your dream of staying home with your kids possible.
So, want to know what your money-making opportunities are with Amazon? Take a look at these options and see which fits you best.
This post contains affiliate links which means I may earn a commission for any purchase made through these links, at no additional cost to you. Please read my Disclosure for more information.
How to Make Money With Amazon
1. Make Money with Amazon Selling Stuff
Instead of trying to compete with Amazon, sell within the platform. Just like what we hear all the time, "if you can't beat them, join them." And Amazon is very welcoming to entrepreneurs like you looking to find a massive market of over 206 million unique monthly visitors. And this is perhaps the simplest and most straightforward way to start making money with Amazon.
To get started, you need:
An Amazon seller account. You can use the free Personal seller account but once you're selling more items per month, it makes sense to upgrade to the Professional account level.
Download the Amazon Seller App for free.
Build your inventories.
Retail arbitrage
There are a couple of ways to approach selling at Amazon. First, you can do it through retail arbitrage wherein you scout for local products and sell them at full price. You can scour through local shops and stores, look for products that you believe will sell fast and then put them up on sale on Amazon.
You can even look at Walmart stores for clearance items, scan them up using an app to know how much they sell on Amazon, and then purchase as many as you can. You'll have to handle your packaging and shipping, but if done right, this could rack you up with some lucrative profits.
Jessica from The Selling Family makes $5000 a month using The Amazon FBA program. She has a free 7-day email course to teach you how to get started with FBA, how to price items, the items you should buy and niche you should sell in.
I also recommend taking a look at their Amazon Bootcamp Course that teaches the tactics they've used to start a profitable Amazon FBA business.
Online arbitrage
It is similar to retail arbitrage but instead of buying products from local stores, you buy on other e-commerce websites and resell them on Amazon.
Wholesaling
If you have more money to invest, buy bulk and resell the products on Amazon. This method of making money with Amazon is very competitive but can also be very lucrative.
Private Label
This may take a lot of work and learning, but it's far more profitable. However, you will be marketing a new brand, this may also come with higher risks.
 To sell your own branded products on Amazon, you'll need to source your products, register your brand on Amazon and promote your products.  
If you are interested in private labeling, check out this free 5-step guide (normally $47) and learn the steps to start, grow, and scale your own brand on Amazon. This guide will teach you how to find products that sell with almost zero competition.
Amazon FBA
If you don't want to deal with the hoops and loops of packaging and shipping, you can sell through FBA, or fulfilled by Amazon. In this approach, you need to source products that you want to sell, purchase them, and then send them to the Amazon warehouse. Amazon handles the packaging and shipping for you so that you would have more time dealing with the cores of your business. The best thing about FBA is that you can capitalize on Amazon's huge market and all you have to do is carefully research the best items to sell on Amazon FBA.
Key Takeaways
It is a flexible money-making opportunity that you can do anywhere.
You have unlimited earning potential, but you need to invest some money to get started.
Shopping for items to sell on Amazon can be addicting!
Related: 24 Best Websites To Sell Stuff Locally and Make Quick Cash From
2. Make Money with Amazon through the Amazon Associate Program
Amazon Associates, the platform's affiliate marketing program, is another savvy way to make money with Amazon, and a passive one at that. The Amazon Affiliate Program allows you to earn from 4- 8.5% in commission (depending on the product category). And it's pretty simple too. Once you've signed up with their affiliate program, you need to integrate product links in your website or blog to direct readers. When someone purchases through your link, you earn a commission.
But the best thing is that you can make money with the Amazon affiliate program in another way: cookies. When a visitor purchases within 24 hours, even if he/she doesn't buy the product that you're promoting, you get a commission for that, too. So, if you can drive massive traffic to your site and convince your audience to buy through your links, you're essentially earning while you sleep!
Compared to other affiliate programs though, the commissions are generally low with Amazon, so your website needs a lot of traffic to earn a significant amount from Amazon alone. But regardless of your site traffic, it's still a great additional income stream to add to your website since the investment is very minimal and you have the ability to promote an unlimited number of products.
I also use the Amazon Associates program as one of my blog's income streams. It's not that much money but it's passive income.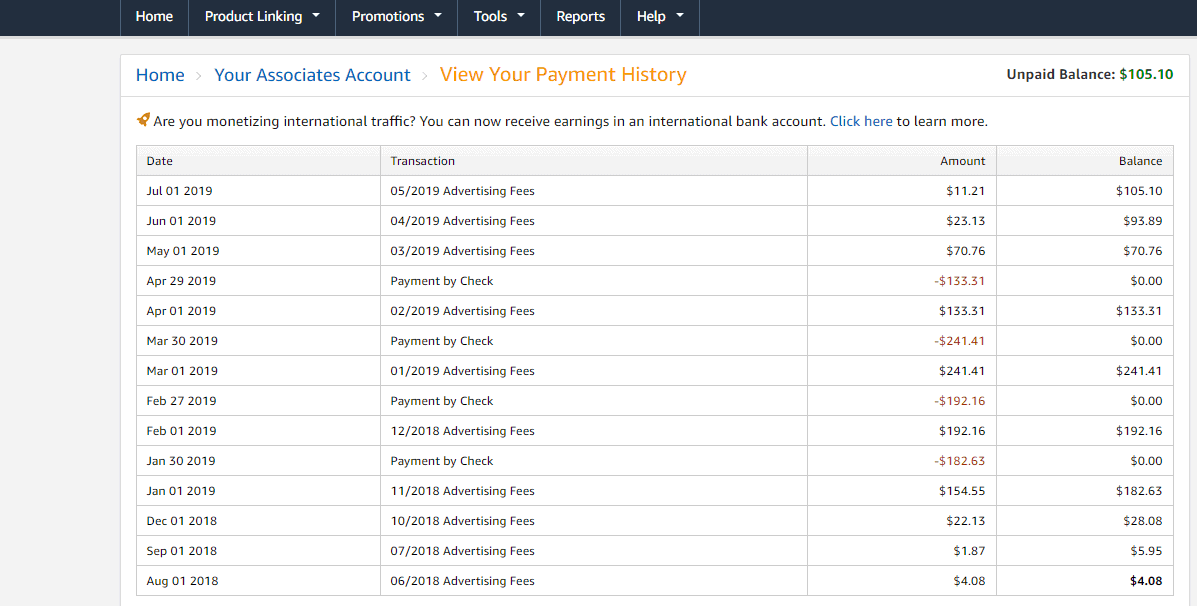 To get started, you need:
A website/ blog to become an Amazon Associate.
The good thing is, that you can create your own website or blog in 15 minutes for only $2.75 per month through Hostgator (which is also my site's host).
If you need a guide on how to start a website/blog with Hostgator, check out my easy step-by-step tutorial below: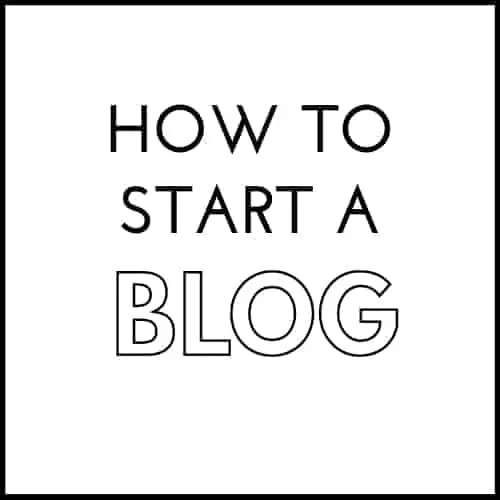 Key Takeaways
You can become an Amazon Associates right away if you have a website.
Zero to minimal investment
You'll need to invest time and effort to build traffic but once you have traffic, you will be earning passive income with Amazon Associates.
3. Be a published writer on Amazon
If you've ever wondered how to make money on Amazon selling ebooks, the short answer is this: Kindle Publishing.
Kindle Publishing is Amazon's publishing program wherein writers (and even non-writers) can get published and earn up to 70% in royalties. And you don't even have to write a Harry Potter-like novel to sell. Ebooks that demonstrate your expertise and knowledge can make you some bucks on Amazon.
You can cover various topics, like personal development, psychology, digital marketing, and so much more! If you have awesome recipes to share and great photography skills, you can also make money with Amazon selling a cookbook.
As long as you know the topic and you are passionate about it; chances are, you'll be able to write about it.
There are two ways to make money on Amazon selling books:
You earn royalty when someone buys your books. You earn 70% of the purchase price for books priced between $2.99 and $9.99 and 35% for books outside that range.
You make money when someone rents / borrows your books through the Kindle Unlimited Program.
Key Takeaways
This requires a lot of initial work, but your earning potential is unlimited.
4. Create and sell with Amazon Handmade
If you're already familiar with Etsy shops, then think of Amazon Handmade as its equivalent, but with a broader audience. There are several categories for Amazon Handmade which you can break into, including but not limited to: artwork, accessories, home décor, shoes and handbags, clothing, games, and toys, etc.
As long as the product is made by you and made by hand, you can market it through Amazon Handmade. You also have the option to use FBA so that you can focus on creating while Amazon handles the logistical needs of your business.
Key Takeaways
You have a broader audience but Amazon takes a 15% cut from every sale, which is higher compared to Etsy.
---
Get FREE Amazon Gift Cards
This does not really count as money-making opportunity on Amazon, but if you love shopping on Amazon like I do and want to earn free Amazon gift cards, you can do so by:
1. Answering surveys at these popular sites:
Swagbucks – Swagbucks is a search engine, survey company, and cashback site in one. When you answer surveys through Swagbucks, you can earn SB's which you can redeem as cash through Paypal or convert into gift cards. Receive up to a $10 Welcome Bonus when you sign up today!
MyPoints – MyPoints is another site that is owned by Swagbucks and works just like Swagbucks! They also pay Paypal Cash or gift cards. They currently offer a $10 Amazon gift card for signing up.
I use these myself to earn gift cards in my spare time. They may not be convertible to cash but they sure do work like cash!
2. Use this grocery rebate app, Ibotta.
Ibotta pays you for buying groceries at their partner stores. Since joining Ibotta, I've received over $500 in cashback on things I regularly buy at the grocery stores such as toilet paper, toothpaste, bread, milk, yogurt, OTC medicines, or even vegetables.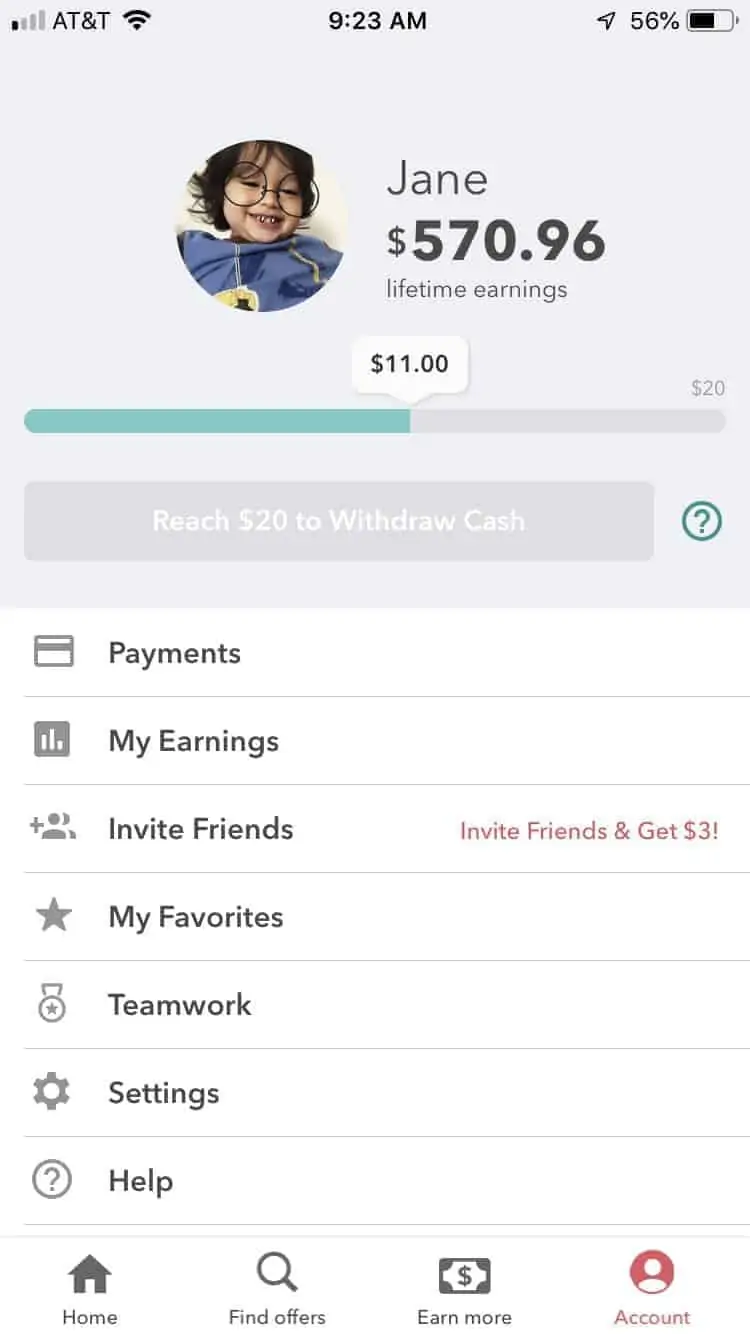 For a limited time, Ibotta also offers a $10 Amazon gift card (or cash!) after you scan your first grocery receipts.
---
Want to Get Free Amazon products instead? Check out my guide on how to get Amazon direct ship freebies!
---
5. Design for Amazon Merch
Ideal for people who have the creative eye for design, Amazon Merch is a program geared for graphics artists, designers, and other creatives who can create stunning T-shirt designs. Merch works very straightforwardly: you create a T-shirt design, upload it on Amazon, pick a shirt color, and write a description. Amazon creates a product page for you. When someone buys your design, you earn a royalty, and you don't have to worry a thing about manufacturing or shipping – the platform fulfills this side of the business.
6. Make Money with Amazon through the Amazon Trade-In Program
You can also make money with Amazon selling used items such as books, DVDs, cell phones, Kindle devices and more through the Trade-In program. However, Amazon pays only in Amazon gift card credit which is still fine if you like shopping on Amazon anyway.
Amazon also gives you a free pre-paid USPS or UPS shipping label so all you need to do is send off the items you want to sell.
Key Takeaways
Making money through the

Amazon Trade-In Program

, obviously, won't make you a lot of money but it's a great option if you have a lot of stuff to get rid of and want to cash in on your stuff.
7. Make Money with Amazon Jobs
You could also make money working for Amazon. There is a lot of work from home positions at Amazon, including customer service representatives and technical jobs. The virtual positions, however, are not available in all areas.
Check out their recent remote jobs posts here to see if there are jobs available in your area.
8. Make Money on Amazon with Mechanical Turk
Also called, MTurk, Amazon Mechanical Turk is a crowdsourcing service where you can make money without selling products. You'll make money doing easy jobs such as transcribing audio files, writing Google search descriptions or answering surveys. The downside to this side hustle is that the jobs pay very little.
This side hustler reported earnings of $25.53 for three hours of work, which works out to $8.50 an hour.
Key Takeaways
It's a great way to earn a few extra bucks while pet sitting or during your lunch break.
The pay is low so it's not ideal as a primary source of income.
If you don't want to sell products or make money through MTurk but want to make a decent income from home, I highly recommend checking out the following posts:
18 New Ways For Females to Make Money Online (I Love #7!)
Final Thoughts
There are still other savvy ways to make serious money with Amazon, so there's a high chance that you'll find a program that works for you.
You'll have to take your time researching the products that you want to sell, crafting a winning description and the best ways to market them. But thanks to Amazon's millions of visitors, you'll have plenty of potential to sell and make a profit, you just have to learn and discover what works for you. Whether you're considering your stint with Amazon as a full-time gig or side income, you can make money with Amazon if you do your fair share of due diligence and equip yourself with realistic expectations, commitment, and perseverance.
I would love to hear from you!
Have you tried any of these methods to make money with Amazon?