Wondering how to make $50,000 in a year from home? For most of us, earning $50k a year is a dream most especially if you earn it from home.
Thankfully, making this much in a year or less at home is possible even if you don't have a degree! The trick is to learn how to build two streams of income: passive income and active income. 
Passive income allows you to make money with zero to minimal effort. Initially, you'll have to put in the time, effort, and money to generate passive income, but after that, you'll keep making money even as you sleep.
On the other hand, active income is the income you typically generate from your business venture or job. You'll have to keep working on it, hence the term, active income. But if you have both passive income and active income, you can increase your cash flow and make money more rapidly.
In this post, I will show you various money making ideas that allow you to make $50,000 a month or in a couple of months.
Passive Income Streams
If you're looking to build a passive income stream in 2022 and beyond, I highly recommend the following methods to build passive forms of income.
1. Sell Online Courses
Creating and selling online courses are some of the best ways to generate passive income and it could also help you make $50k in a year.
There are no limits to which online courses you could create and sell. You need to identify specific pain points that your target audience struggle with, and create an online course that would help them solve such issue or problem.
Most of the work goes to creating the online course itself. It is important that the course is easily grasped by your audience, so show how it is done step-by-step. You could make use of different media, such as videos, images, and infographics, to make your course easier to understand.
For marketing, you could also use your social media account or send out newsletters to your email list to build up the hype. After which, you wait for your target audience to purchase the course, and you'll keep making money from the very same course as long as someone purchases it.
Writing ebooks is another way to earn passive income from your own skillset and expertise. It is similar to creating and selling online courses, only this time, you'll do it in a downloadable digital book format.
2. Write eBooks
You can create an ebook on anything that you're good at. You could also hire a team to make the process easier: a ghostwriter, proofreader, and someone to do the layout. Then, publish the ebook on Amazon Kindle, market it, and make money online from the very same ebook over and over again.
3. Sell Printables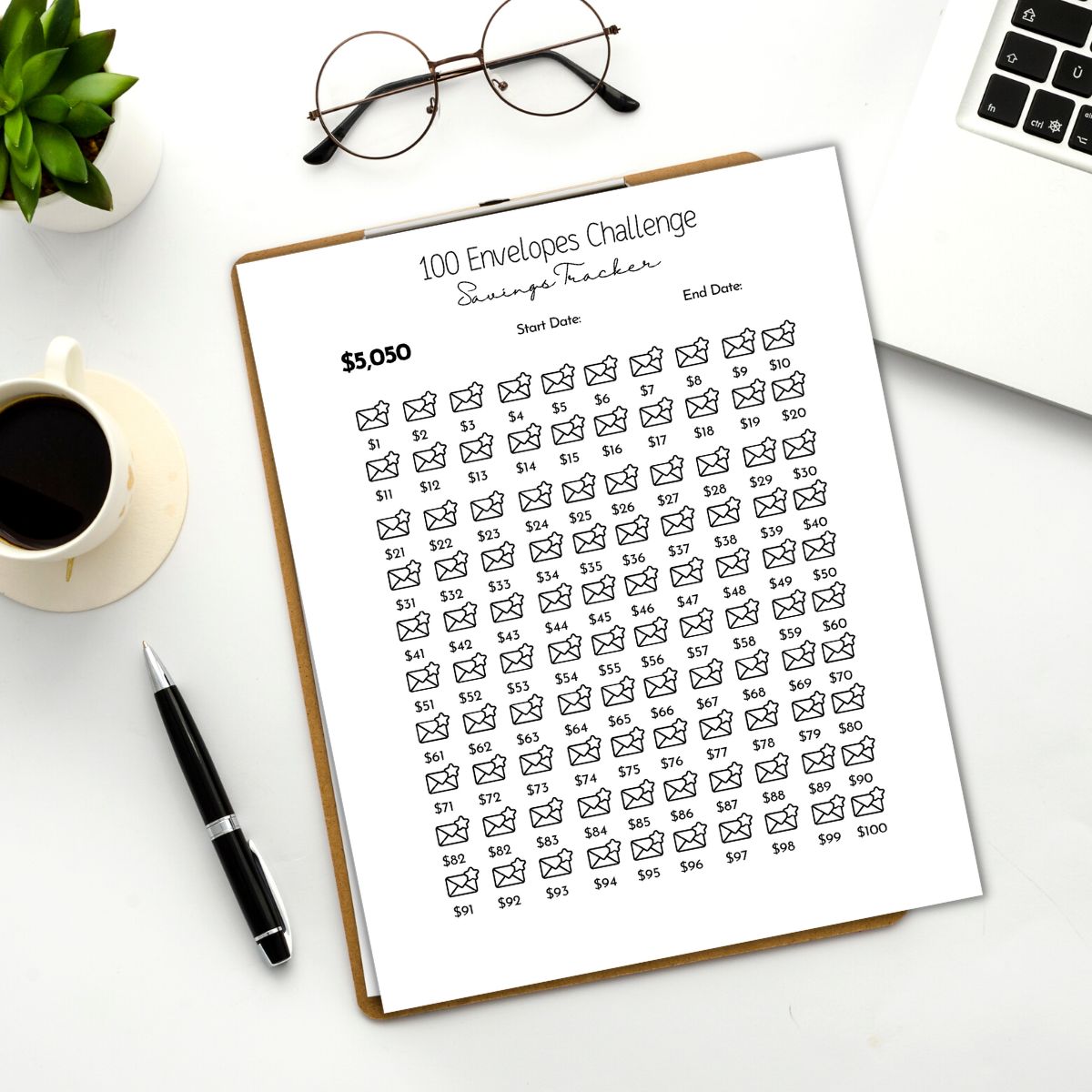 Generate income from your spare time and creative talents by creating digital products, specifically printables. Printables are downloadable digital products that help people with various needs. You can create printables on budgeting, meal planning, planning a baby shower or bachelorette party, wall decors, planners, calendars, etc.
What makes selling printables a really great way to make money online is that you can do it even without a background in graphic design. You can use tools like Canva to create professional-looking printables. You can then sell your printables on your blog or own website, or list them up on Etsy or Shopify.
Printables can be pretty lucrative and can help you make $50k in just a few months. Case in point: Sarah Titus is a blogger who also sells her own printables. Her printables on Shopify sold like pancakes and are now making millions in revenue. So if you want to make money online from home passively, then consider putting up your own printable business.
Check out this free workshop by Cody and Julie over at Gold City Ventures to learn about making money selling printable on Etsy!
Related:
4. Invest in Real Estate (Rental Income)
When it comes to generating passive income, investing in real estate is always a classic choice. You could purchase a rental property in a good location, rent it out to others, and you'll earn money as long as the rental property is occupied. Part of your rental income could go towards the mortgage, maintenance and repairs, and taxes.
If you don't have multiple rental properties, you could start low and small by renting out a spare bedroom through sites like Airbnb. This way, you could get some practice of what it's like to become a landlord and perhaps add another rental property in the future.
5. Real Estate Investment Trusts (REITs)
Don't want to be a landlord but still be a real estate investor? You could opt for real estate investment trusts or REITs. A REIT is a publicly-traded company that owns and operates income generating real estate properties. Since REITs are publicly-traded, you could buy and sell stocks, whichever you think is most beneficial to your investment portfolio.
REITs also do not pay corporate income tax which means a bigger profit margin for the investors.
6. Crowdfunded Real Estate Investing
Another great way to invest in real estate without physically owning rental properties is to take advantage of crowdfunded real estate investing.
In this type of investment, companies like Fundrise pool together investments from numerous real estate investors to purchase and manage promising real estate properties. Unlike buying a rental property which requires a huge amount of money, you can become a real estate investor on crowdfunded real estate even with small capital.
7. House Flipping
You can also earn passive income and make 50k from real estate through house or property flipping. This is the process of investing in real estate by buying low and selling high.
When you do house flipping, you look for a house that you purchase at a lower price and then sell at a profit in the future. That means you may have to hold onto the property for a period of time before you can sell it for a good price.
Alternatively, you can scout for a property that sells low because it needs some repairs and cosmetic upgrades. Once purchased, you perform those upgrades, factor in your initial investment, and mark the price up when you put it up in the market.
Related: How to Flip Money: 22 Ways to Flip Money Legally
8. Dividend Paying Stocks
Investing in dividend paying stocks is another great way to make more money and passive income. With this investment method, you'll purchase income generating stocks that pay dividends on a monthly or quarterly basis.
How much you make in dividend stocks depends on the number of shares you own, so the more shares you have the more money you'll make. Plus, dividend stocks grow by virtue of compounding interest, so you can just let time work its magic and your investment will grow without you having to do anything.
Investing in dividend stocks can get overwhelming for a new investor, so it's good to seek advice from a financial expert or avail of the services of an advisory or brokerage services. I also recommend doing your due diligence by carefully examining each company that you want to invest in.
9. Stock Market
Apart from dividend paying stocks, you could further grow your portfolio by adding stock market investments. Like dividend stocks, investing in the stock market is also a good way to earn money passively.
To put it simply, you buy stocks of a company at a cheap price and then trade them in the market at a profit when the prices of stocks go up. But it won't be so easy for a new investor to jump into this investment method and expect to make more money. You also have to do your own research and calculate the risks that you are willing to take.
If you're interested in this type of passive income stream, but want to start low and slow, you could sign up for Robo-advisor services that automate your investments. For instance, you could try Stash, a financial institution that invests in the stock market on your behalf. You can invest in fractional shares of stocks and exchange traded fund or ETFs without spending a lot of money upfront.
The stock market can be overwhelming for beginners, so it's best to seek investment advice from experts to get you started on the right foot.
You can start investing with Webull and get 2 free stocks if you sign up here. It's also the platform I use to buy stocks.
10. High Yield Savings Account
You could also raise money and earn passive income by putting your money in a high yield savings account. These are savings accounts similar to most traditional banks. But the only difference is that when you save money in a high yield savings account, it grows by multiple times the interest compared to keeping it in a traditional savings account.
The significant difference in interest rates makes high yield savings account an excellent way to earn passive income. You could open this savings account in the same bank that you already use, but you could also look into online banks that offer higher interests. Also, most of these banks are FDIC insured and easily links with other banks and brokerage account so you can transfer funds seamlessly.
11. Peer to Peer Lending
Did you know that you can also make 50k and earn passive income when you lend money to others?
Peer to peer lending is the process of letting others borrow money when they won't qualify for traditional bank loans. You essentially become one of the investors, and along with others, you pool your funds and lend money to the borrowers. The borrowers then have to pay back the loan, which is composed of the principal and interest.
There are numerous platforms that facilitate peer to peer lending and all you have to do is become an investor. You also get to choose to whom to lend money. You will keep making money online as long as the borrowers pay off their loans.
12. Affiliate Marketing
When it comes to making some extra money online, affiliate marketing comes highly recommended. Affiliate marketing is when you partner with a company or affiliate network and you promote their products and services online. You generate affiliate income when someone purchases through your unique affiliate link.
There are several ways to succeed as an affiliate marketer and effectively earn passive income through this method. You could create a niche blog and embed affiliate links into your content. You could also create YouTube videos regarding the products (unboxing, review, and before and after the content are some examples) and provide the link. You could even create social media posts featuring the products that you are promoting.
This business model can passive income in that you can keep earning from the same affiliate link over and over again. Successful affiliate marketers can attest that you can make $50k passively through this method.
Active Income Streams
You need active income streams to expedite the process of earning more money and make $50k as fast as you can. Fortunately, you can make money online nowadays, some of which combine both passive income and active income streams.
13. Blogging
One of the best ways to make both active and passive income is blogging.
It is an active source of income because you need to put in the work to grow your blog. You have to identify your niche, brainstorm blog topics, and create content that is relevant to your audience. You also need to optimize your content to grow your traffic and engage with your community. You have to keep doing these consistently to make serious income from blogging.
But blogging can also be a source of passive income because you can keep making money from the same posts. Consider this: one of your blog posts becomes viral and you keep making money with ads. But it doesn't stop there. You could have the opportunity to write sponsored content. As you establish your name in your niche, you could write ebooks, create online classes, sell online courses, sell your own digital products, and more.
Blogging takes time and effort to take off, but if you think of it as an online business and not just a hobby, it can definitely help you make $50k quickly.
Check out my detailed tutorial on how I make $50k or more a year from this blog.
14. YouTube Content Creation
Creating content on YouTube is another great way to make 50k even with little money. All you need is a decent smartphone and a YouTube account and you could start uploading YouTube videos.
Similar to blogging, making money on YouTube takes time and effort. You need to reach the threshold (at least 1000 subscribers and 4,000 watch hours) before you can monetize your videos. So at first, expect to do some marketing to give your channel a lot of exposure.
After which, YouTube will place ads on your videos. The more people that see those ads, the more money you make. You may also create sponsored or affiliate YouTube content.
15. Sell on Amazon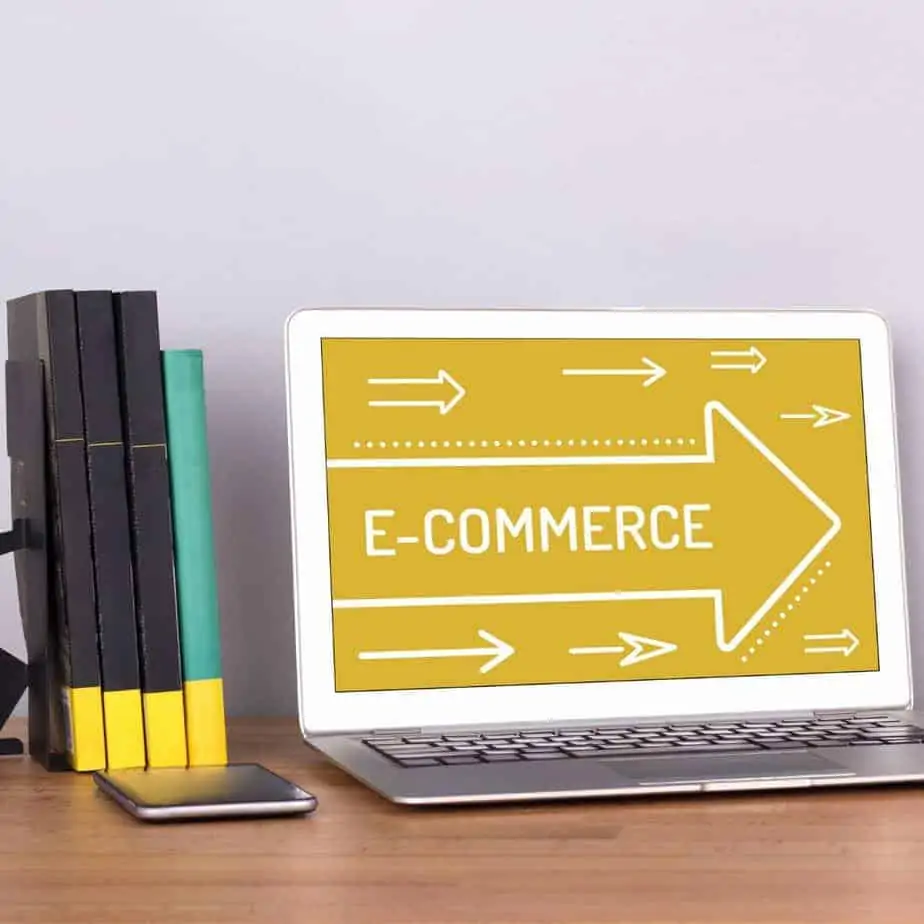 If you've always dreamed of putting up your own business, then consider selling on Amazon.
A lot of people have found success selling on Amazon, so yes, you can make $50k from it. One of the best ways to start your ecommerce business on Amazon is through its FBA program.
With Amazon FBA, you partner with Amazon so that the products that you are selling are shipped to your customers. When orders come in, the products are packed and shipped from the warehouses, without you even lifting a finger. Amazon even takes care of the customer service aspect of your business.
If you are interested in selling your own products on Amazon, then check out this 5-step guide for free and learn more about finding products that sell with almost zero competition.
16. Run an Online Business
Another option is to set up your own online business. You can sell through different platforms, such as social media, Etsy and Shopify.
The difference in using these platforms is that you need to be more hands-on. You take care of curation of the products, keeping inventory, marketing, to shipping and customer service.
Still, running an online business can prove to a lucrative income stream and you can possibly make $50,000 a month from it.
17. Run a Brick and Mortar Business
Online businesses are the trend these days, but that doesn't mean that you can't set up a physical shop and make $50k.
A lot of local businesses need brick and mortar stores. If you're barber or hairdresser, you need people to come to you shop to make money. Other local businesses, such as shoes and clothing, cafes, bakeries, and restaurants need to run on the brick and mortar business model. You could still have an online aspect to your business, such as for ordering items and food online, but certain local businesses do need physical establishments to keep them making money.
18. Freelance Writing
Online businesses aren't limited to selling stuff online. You could also sell your services. And one of the most in demand skills you can offer to make money is freelance writing.
You can earn money from writing skills and make $50k a year through freelance writing. You won't get to a higher rate when starting out, so it's important to set realistic expectations when it comes to side hustles like these.
First, you need to identify a niche that you know you are excellent at. Next, furnish a portfolio to show to potential clients. It's also wise to sign up online job marketplaces like UpWork and Fiverr to get your first few clients.
As you gain more experience, you can increase your rates. You can apply for bigger brands and clients so you can earn more money and make 50,000 dollars in a couple of months.
If you want to get started in your freelance writing journey, I highly recommend American Writers and Artists Institute (AWAI), a platform where you can learn to be an excellent writer and land high-paying writing jobs. They have a cheap resource that will teach you how to become an in-demand copywriter in 4 weeks or less here.
19. Proofreading
Proofreading is another in-demand skills that allows you to make money online, right from the comfort of your own home. As a proofreader, your job would be to spot errors in a written material.
Proofreading requires little start-up costs. All you need is a stable internet connection and computer to get started, allowing you to increase your net income quite significantly.
Proofreading jobs do pay well, too. Caitlyn Pyle, the course creator of Proofread Anywhere, made $40k on her first year working as a proofreader part-time. So, if she could make $40k a year, that means that you can possibly make $50,000 in a year too (or even more) if you take this job seriously.
Check out Caitlyn's free 76-minute proofreading workshop here.
Frequently Asked Questions
How can I make $50k a year without working?
There are many ways to make $50k a year without working, but you'll have to put in the investment. You can invest in real estate, stock market, trade mutual funds or lend money through peer to peer lending. These things don't need you to work to make money.
Can you become rich from passive income?
Yes, you can be rich from passive income. If you come to think of it, most rich people depend on passive income a lot to build their wealth. Warren Buffet for example, in a well-known smart investor whose net worth is around $125 billion. And yes, most of his wealth came from passive income.
What is the easiest source of passive income?
Easy is a relative word. So if you're looking for the easiest source of passive income, take a look your own interest, expertise and passion. For example, it can be easy for you to make money from the stock market if you are willing to learn how it works. You could also easily make $50,000 a month from your online businesses. Some people find it easy to blog, create digital products or produce YouTube videos, and all of these have the potential to make money passively.
Conclusion
So there you have it, the best active and passive ways to make 50,000 in a year. By combining active and passive income, you could easily and quickly make 50k and be on your way towards your personal finance goals.