Amazon is a great place to find a wide variety of products. If you only have a few bucks to spend, check out this list of cheapest things on Amazon you can buy for $1-$5!
One of the best ways to save money when you shop is to find the best deals on Amazon. This massive selling platform is home to millions of products.
According to Oberlo, Amazon has over 9.7 million sellers. BigCommerce also says that over 12 million Amazon items are on the platform.
So if you want to spend money on Amazon products, you know that there's an overwhelming number of items to choose from. And if you're one of the Amazon Prime Members, you get discounts and free shipping perks too.
So if you're on a search for quality products at the lowest prices, this article has got it covered for you.
This post contains affiliate links. I may earn a commission at NO extra cost to you for your purchases made through these links. Disclosure.
Not yet a Prime member? Sign up here to enjoy free shipping for 30 days!
Things on Amazon for $1
1. Plastic Bag Dispenser
If you're the type who likes to save grocery bags for future use, you can organize them in this hanging plastic mesh bag dispenser. The next time you need to shop, simply pull a bag at the bottom. This also doubles as a holder for your kitchen's potatoes, garlic, and onion.
2. Luggage Tag
Luggage tags are travel essentials, but it doesn't mean you should settle for those boring, expensive ones. This one-dollar luggage tag is cute and adorable and makes a perfect gift idea for kids. They can also use these as school bag tags too.
3. Throw Pillow Cover
Looking to stylize your house at the cost of less than one dollar? Getting this throw pillow cover is an easy way of doing it. There are plenty of designs to choose from, so you'll definitely find something that fits your theme at an affordable price.
4. Hand Sanitizer Bracelet Dispenser
This one-dollar product makes it easy to sanitize your hands, most especially if you're always on the go. They are perfect for kids, too!
Never lose your car again when you drive, even on bumpy roads! This car phone mount steadily and securely holds your smartphone in place inside your vehicle, thanks to its on-air vent clip. Just place your phone, and this tool will kind of hug it into place. And oh, it doesn't even cost a dollar.
Related Posts
6. Wet n Wild Color Icon Kohl Eyeliner
Wet n Wild has some of the best deals when it comes to cosmetics, so if you want to save money and still enjoy a good brand, then it's worth looking into. For example, this beautiful Wet n Wild eyeliner costs a dollar. It is pigmented, long-lasting, and easy to apply, so truly great value for its price.
7. Canvas Storage Bag
This canvas storage bag makes life easier by storing the season's non-essentials. This roomy storage bag can hold your jackets, sweaters, and thick blankets during the summer to remain dust-free while in storage. It is foldable and washable, so you can just take it out and use it as needed.
2 Dollar Items on Amazon
For the obsessive-compulsive, even a little organization can go a long way for one's sanity. So this 5-cell storage drawer organizer is perfect for keeping little items in their right places, whether underwear, hankies, or socks.
9. Amazon Basics Cotton Rounds
Cotton rounds are some of the most versatile facial and body products. You use it to remove makeup and nail polish and apply toner. This pack comes with 100 pieces of hypoallergenic cotton for around $2, so it's best to stock up on them, so you don't run out.
10. Mochi Luminous Toy
This squishy Mochi toy lights up. It's great for birthday parties, party favor bags, Easter baskets, pinatas and more.
This metal tree stand provides an excellent way to display your necklaces, bracelets, rings, and other accessories. It makes a perfect decor for your vanity and gives you a visual reminder to be on top of your style daily.
11. Wet n Wild Megalast Lip Color
Snag this Wet n Wild lippie for around $2 and discover how matte and long-wearing this is. It's an affordable, cost-effective cosmetic product that makes perfect gifts.
12. LED String Fairy Lights
If you can't afford to set the mood for a home date, these fairy lights do the trick without making a dent in your wallet. These battery-operated string lights go perfectly on your mini Christmas tree. It also beautifies your bedroom, indoors and outdoors, for any season. Even better, you can get a 16-feet one for a price of $3.
Carry your Airpods in style by putting them in this cute silicone case with a fun avocado 3D design. Now you won't have to worry about dropping your Airpods as this case is shockproof and provides all-around protection. It also comes with a keychain for easy access. So if you are a fruit lover, you should checkout this really fun item.
What Can You Buy for $3 on Amazon
14. Silicone Holder for Water Bottles
If you love to carry water bottles anywhere, this cool accessory will bring you so much convenience. Just slide the holder into your water bottle, and you can go hands-free when walking, hiking or camping. It only costs around three dollars, too.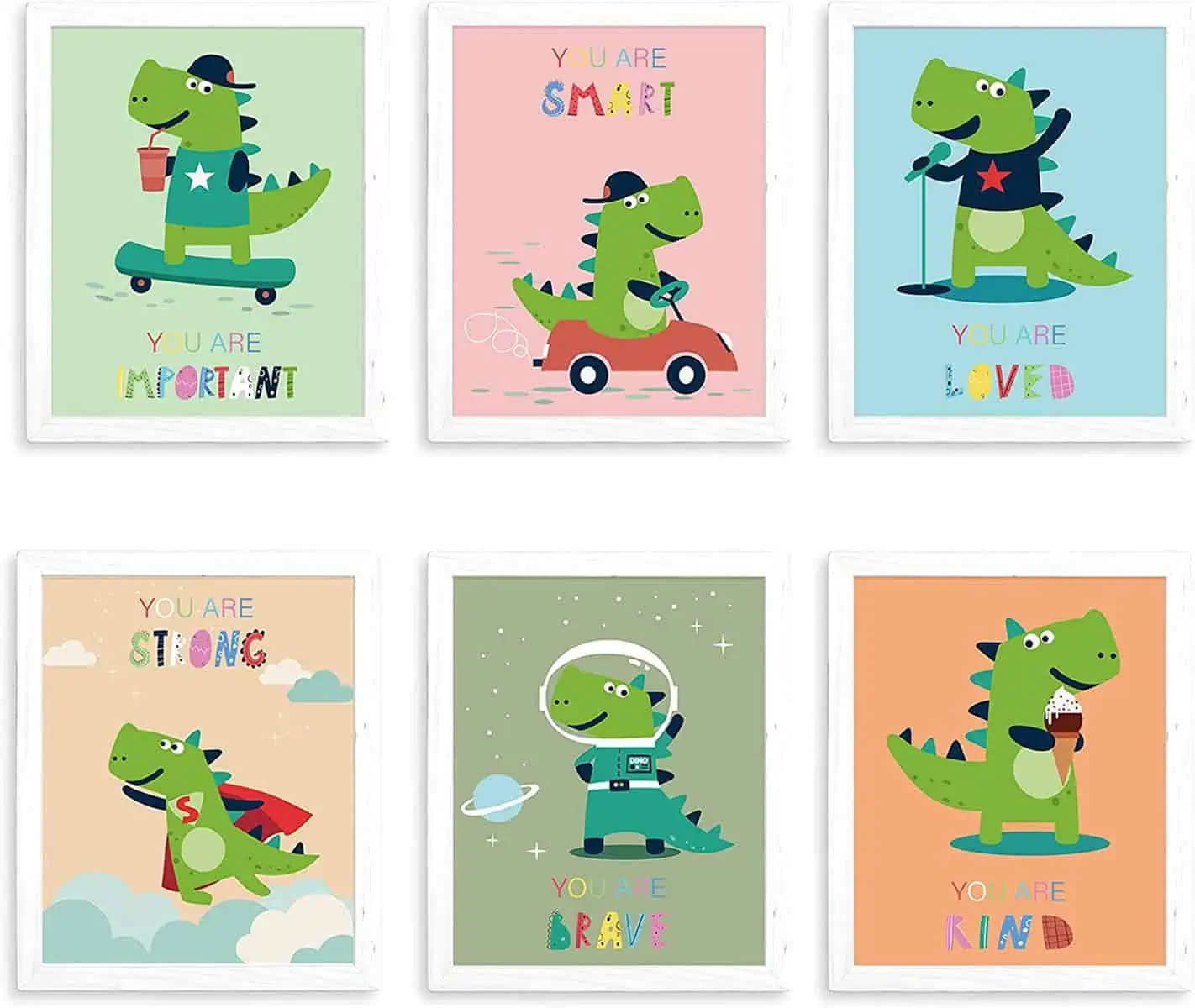 In search of an affordable and easy way to spruce up your room? This four-set of inspirational wall art prints is a great way of doing it. They can go perfectly in the nursery room, master's bedroom, and living room. Some users even give them as gifts to others.
16. Silicone Oven Mitts
For just a little bit over three dollars, you get a pair of silicone oven mitts that protect your hands while cooking or handling hot food. They are heat resistant for up to 500 degrees Fahrenheit and come with non-slip grippers for that added support.
17. Insulated Lunch Bag
Bringing your own food to work or school is a great way to save money. But thanks to this insulated lunch bag, you can always feed yourself delicious healthy meals. The durable aluminum lining keeps your food fresh and safe against contamination.
Amazon Products at $4
18. Self-Adhesive Sponge Holder
The kitchen sponge is a notorious breeding ground for bacteria, so you want to drain excess water and let it dry in between uses. This sponge holder is a clever product as you don't have to drill holes in your sink. Just stick it up on the sink, and it will hold up to 8 lbs of weight. Apart from sponges, you can also use this to hold small brushes, lids, and cutting boards. A pack of two costs a little over $4.
19. Travel-Size Hand Sanitizer
Hand sanitizers have definitely become a daily life essential for every one of us. We always need to keep our hands clean to prevent infections. Thankfully, a pack of these travel-size keychain organizers lets you do just that. They come in a cute size, so they're easy to store in your bag or purse.
20. Stainless Steel Drinking Straws
One of the best ways to reduce our environmental footprints is to opt for reusable products, such as this set of stainless steel drinking straws. The benefit of using this straw is that they are hygienic, easy to carry, and won't easily break. A pack of 8 straws sells at a price of a little over $4.
21. Silk Sleep Eye Mask
Good-quality sleep is essential to life; sometimes, wearing a good eye mask is what it takes for you to doze off. This mask will cover your eyes with silky goodness. It is soft, comfortable, and breathable. The mask also follows the contours of your face and effectively blocks the light from around the nose area. No wonder users are raving about it on the internet!
22. Cutlery Set With Travel Cup
Another genius product you can buy on Amazon is this cutlery set with a travel cup. This reusable tableware set is easy and convenient to bring to school or work and even when you go camping. The spoon, fork, and chopsticks are stored in a container that converts into a cup.
23. Pimple Patch
Dealing with zits can be painful, yet popping them isn't always a good idea. So here comes the pimple patch, which works like a band-aid to those pesky pimples. Just place this hydrocolloid pimple patch over the zit, and let it extract the pus and gunk without leaving a scar. A pack of this miracle worker comes with a total of 72 patches.
$5 Products on Amazon
24. Reach Mint-Flavored Waxed Dental Floss
It's a fact of life that brushing your teeth is not enough for proper oral care, so getting dental floss is always a wise yet cheaper investment. This dental floss has a nice mint flavor and is strong enough to glide between teeth and remove plaque. Remember, when you keep your teeth healthy, you save money too.
25. Napkin Pouch
Ladies, it's always a good idea to bring a napkin or two when you leave the house to save yourself from trouble, just in case. But instead of just chucking your pads into your bag or purse, you can store them in this beautifully designed napkin pouch, and no one would ever know. The prices vary across brands, but this one is only five dollars for a pack of four. Great deal!
26. Stainless Steel Soap
When you waste so much handsoap after handling fish or garlic, you realize you need something more effective, such as this stainless steel soap. This soap removes odor, especially after preparing smelly ingredients when cooking. It's effective and works like magic, plus affordable too!
27. Magic Sponge Eraser
These magic sponge erasers are one of the best life hacks I've found on Amazon. Even the people over at Huffington Post are raving about them here. This product cleans everything from your kids' crayon doodles on the wall, hair dye on your sink, and dust on your furniture. And oh, imagine how much you save when you buy a pack of 10 of these.
28. Satin Pillowcases
These satin pillowcases give a dreamy silk-like feeling when you sleep. They come in elegant colors, super nice smooth textures, and are cheap to boot! Checkout a couple of pairs in different colors so you'll always have spare stock when guests sleep over. A pack of two is only five dollars, how good is that!
29. Stainless Tea Infuser
Have an enjoyable cup of tea using this tea ball strainer. It infuses loose tea leave effectively, so you get the full flavor. It's also made of high-quality stainless steel, making it safe, durable, and rust-proof. And the best part is, you get a pack of three for only five dollars!
30. Reusable Food Storage Bags
Save your food from spilling and spoiling with this pack of reusable storage bags. Made of PEVA materials, these reusable bags are BPA-free and chloride-free. They are perfect for keeping sandwiches, chopped veggies, baby food, and portioned meats before freezing them. A pack comes with 10 different-sized bags.
When you've spent the whole day working on your computer, using a handheld finger massager will help relieve the aches and pains on your fingers. It's perfect for those who suffer from finger arthritis and carpal tunnel syndrome. This battery-operated handheld massager only costs around $5.
Conclusion
While it's true that a lot of the Amazon products come out pricey because sellers need to spend money to sell on the platform. Still, with diligent research, you can score cheap products that help you save money.
Remember, though, that prices may change from time to time, so it's good to checkout while sellers offer discounts.