Christmas is just around the corner! And I bet you know what that means? It's time to look for gifts! Looking for cheap Christmas gifts? Here's a list of gift ideas for you!
You might also want to check out the following posts for more cheap Christmas gift ideas:
30 Cheap Christmas Gifts
Cheap Christmas Gifts: Home Items
1. Portable Air Purifier
This Rigolioso air purifier is a timely and apt present for a friend or relative's home. It boasts 360 purification performance and a low noise feature as it works to keep the house clean at night without disturbing anyone's sleep.
2. Personalized Mugs – $14
Functional but decorative at the same time, these beautiful kid's mugs are dishwasher safe, shatter-resistant, and BPA-free. These mugs are custom-created in the company's studio in California and are not manufactured by third-party printers.
3. Bath Bombs
Bath bombs are the perfect self-care treat. Formulated for normal and dry skin, this bath bomb set is moisturizing and therapeutic – perfect for the cold months.
4. Scented candle and diffuser set
The clean smell of a room can take away the stress of a long day's work. A scented candle and diffuser set is exactly what everyone on your list needs.
5. Coffee grinder
Nothing says good morning than a good cup of coffee, and this Krups coffee grinder would make for a most thoughtful gift for your coffee-lover friend.
6. Magnetic Spice Tins
Spice up the kitchen with this 24-piece spice jar set with magnet bottoms so they're easy to store and attach on metal surfaces including your fridge and grill. These jars are moisture-resistant and rustproof and have a transparent plastic cover so it's easy to see what's inside.
7. Frother
Another cheap Christmas gift not to be missed, this Zulay milk frother is the perfect drink mixer for those who want that proper finishing touch to their cup of hot choco or coffee. For tea drinkers, this one can also be used as a matcha whisk and even for mixing powder drinks, shakes and smoothies.
8. Silicone Microwave Food Covers
Moms on your list will love these practical silicone microwave food covers. It has a large steam vent on top and easy-to-grip handles for lifting and removal. They're made of non-toxic materials, are dishwasher-safe, and are collapsible for easy storage.
9. Sunrise Alarm Clock
This Philips smart sleep wake-up light is one of the most affordable ones out there from a reputable brand. Make waking up easier with its simulated sunrise and sound options. It also doubles as a reading lamp.
10. Bedroom Quilt
Another family gift, a quilt set like this three-piece lightweight microfiber coverlet can add a classic touch to the bedroom. It is made of lightweight material so it is an excellent item for use all year round.
Gadgets and accessories
11. Fireproof Document Bag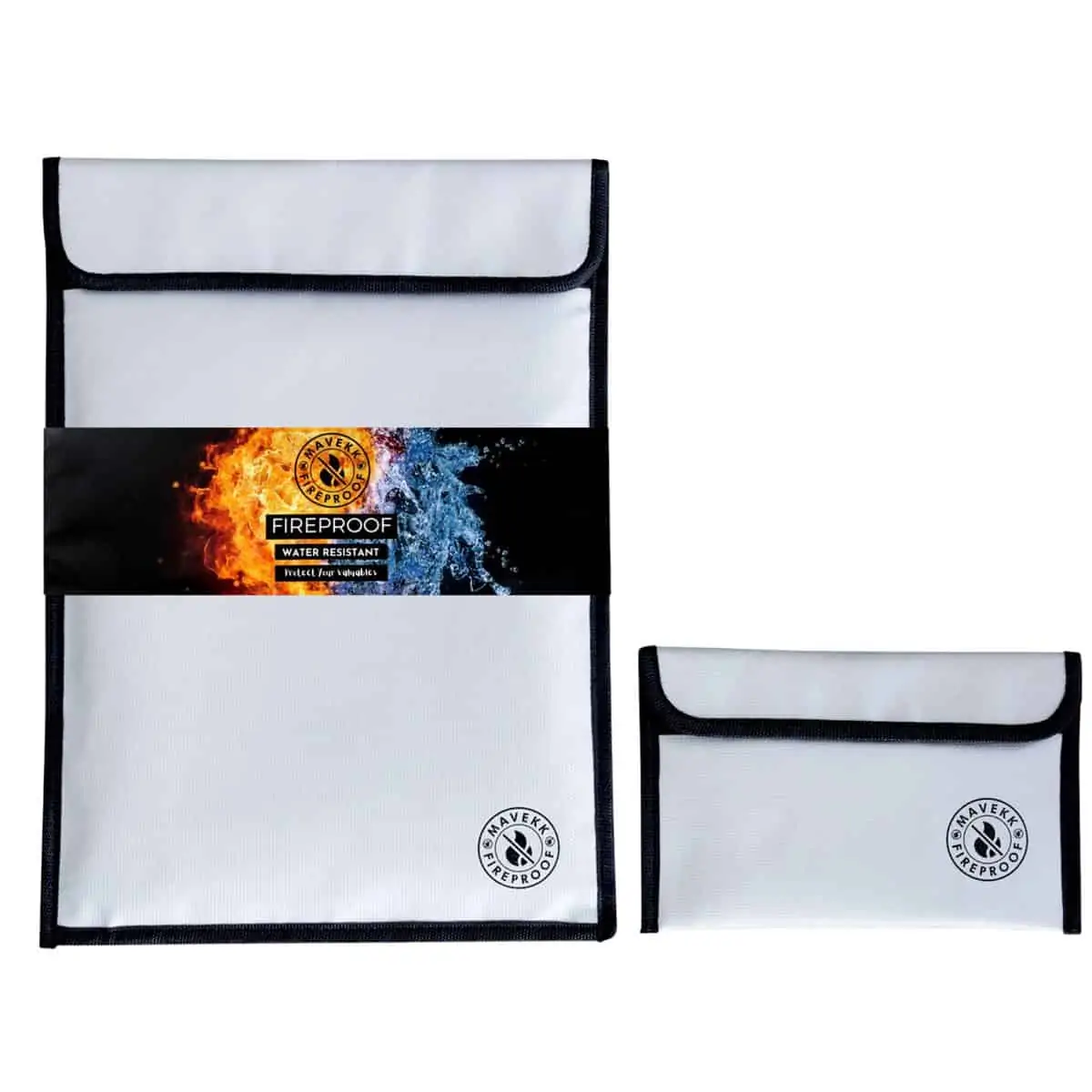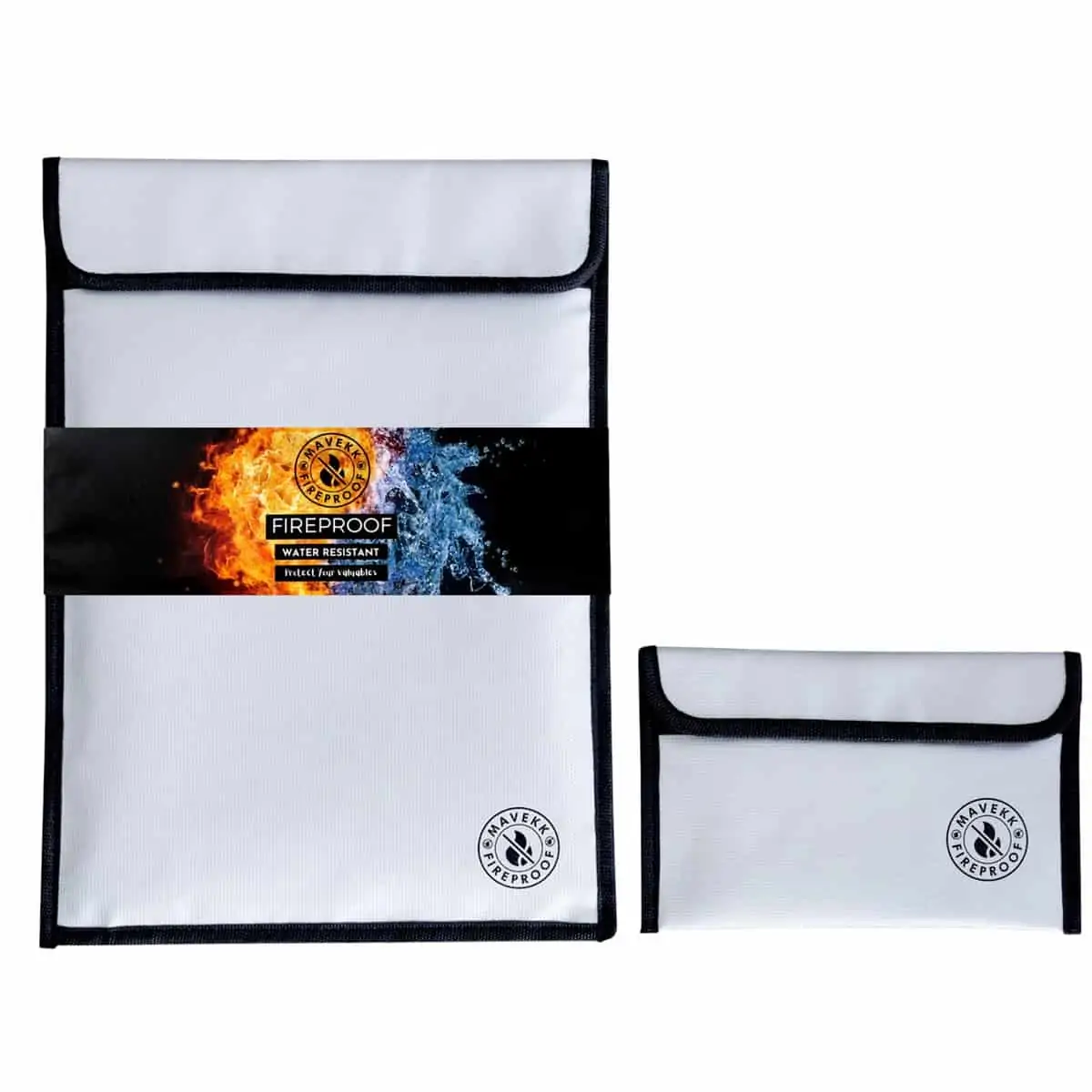 For that friend who takes organizing to the next level, there can never be too many organizer items. This document bag is the perfect gift for storing important personal documents as it is fire and water safe, handy and portable in times of an emergency. It's made of three layers of fireproof materials: silicone coating, fiberglass, and aluminum lining; and has a waterproof zipper as well as a strong Velcro flap as added protection. They're perfect for keeping your passports and photos, birth and marriage certifications, and cash and jewelry safe at all times.
Check it out in our shop here!
12. Planners
This Mokani diary planner is something that bujo fan friend of yours will like. This A5-sized notebook with a leather hardcover has monthly and weekly pages for easy and fun planning. It also has pages for recording gratitude lists, self-awareness, and daily rituals, and a spread for a vision board for yearly goals.
13. Mini massage cushion
Men and women alike will love this ergonomic tailbone pain relief cushion that targets lower back pain and is a good support pillow for those long hours sitting on a chair. It is lightweight and machine washable so can be used anytime, anywhere.
14. Coffee mug warmer
In these cold months, this handy mug warmer makes sure that a cup of coffee stays warm and fresh. It has a thermal conductive glass that's also waterproof and easy to clean, and a built-in induction switch so there's even no need to turn it on/off manually.
15. Neck reading light
Take evening reading to the next level with this LED-powered neck reading light that comes with three colors and six brightness levels. Fully adjustable and with a special narrow beam angle design, it can be easily positioned for maximum reading comfort.
16. Shower speaker
Here's something a friend who likes long showers will like even more. This waterproof shower Bluetooth speaker has superior, distortion-free stereo and works up to 12 hours of playtime. It is even fully submersible and shockproof, so it's also handy for outdoor outings.
17. Desktop vacuum cleaner
This battery-operated mini desktop vacuum cleaner can pick up hair, lint, and dust on small surfaces. Portable and lightweight, it can easily fit into a purse.
18. Scalp Massager Shampoo Brush
Gift your friend with a free, at-home head massage courtesy of this scalp massager shampoo brush. This brush can help clean hair roots, promotes circulation, and relieves itching and stress.
19. Eyeglasses holder – $10
Here's a cheap Christmas gift idea for your office's secret Santa. This wooden hand-carved eyeglasses holder stand can also double as a nice desk decoration. There's also a mustache design if you're gifting one to a male colleague.
20. Watch and phone stand
This desktop stand holder charging station dock is a handy bedside table present for that someone who needs to have their phone and watch close by. This is one for Apple users, but there are also plenty of models for Android phones and smartwatches.
Cheap Christmas Gifts: Fun and Hobbies
21. Karaoke microphone
Here's an ultimate fun gift that can make holiday parties extra fun and loud. This wireless karaoke microphone delivers the perfect sound with its 2x5w stereo drivers and HD stereo volume. It's easy to connect with tablets, smartphones, and computers and also has an audio cable for connection to AUX-IN jacks.
22. Bonsai starter kit
Hobbyists and garden lovers will have their hands full with this bonsai starter kit. This kit from Bonsai Empire contains the pot, soil, fertilizer, wire, mesh, and bonsai shears, and a step-by-step guide to getting started.
23. Mini projector
This makes for an excellent couple or family gift for the people who love their movie nights. It has multiple ports for connection with multiple devices and is easily powered by a mobile phone charger, car power, or micro-USB interface.
24. Card game
Gift some good ole' fun with this Cards Against Humanity card game. This set has 500 white and 100 black cards along with a booklet of game rules.
25. Snack box
For your perpetual snacker friend, this SnackSack Classic box contains an assortment of healthy snacks made from real ingredients. Buy them a one-month subscription (or two) — don't worry, it's easy to cancel anytime.
26. Cocktail Shaker Kit
Let the good times roll with this 8-piece cocktail shaker set. The kit contains an 18 oz cocktail shaker, 15ml double jigger, strainer, ice tongs, muddler, spoon, and two liquor pourers. Made of stainless steel, they're rustproof and dishwasher-safe too.
27. Kids Selfie Camera
Your favorite niece or nephew will love this portable toy selfie camera that can capture both photos and videos. It is battery-powered and made of non-toxic soft plastic that's safe for children.
28. Telescope for kids
Kids will have fun looking at the night sky with this life-sized children's telescope with 2x magnification and a foldable tripod. It's also a projector and the set includes several projection discs with 24 images of the planets, space ships, and more for projecting on a wall for a fun night.
29. Multi-purpose Lap Desk
Friends and family working from home will thank you for this lap desk with a device ledge and phone holder. Designed with a dual-holster cushion that conforms to the lap, it makes working on the couch or bed comfortable, and the smooth flat surface supports proper laptop airflow.
30. Clip-on Cellphone Holder
Here's another secret Santa idea for those constantly on their phones. This phone holder has a 28-inch flexible arm that is fully adjustable for the best position.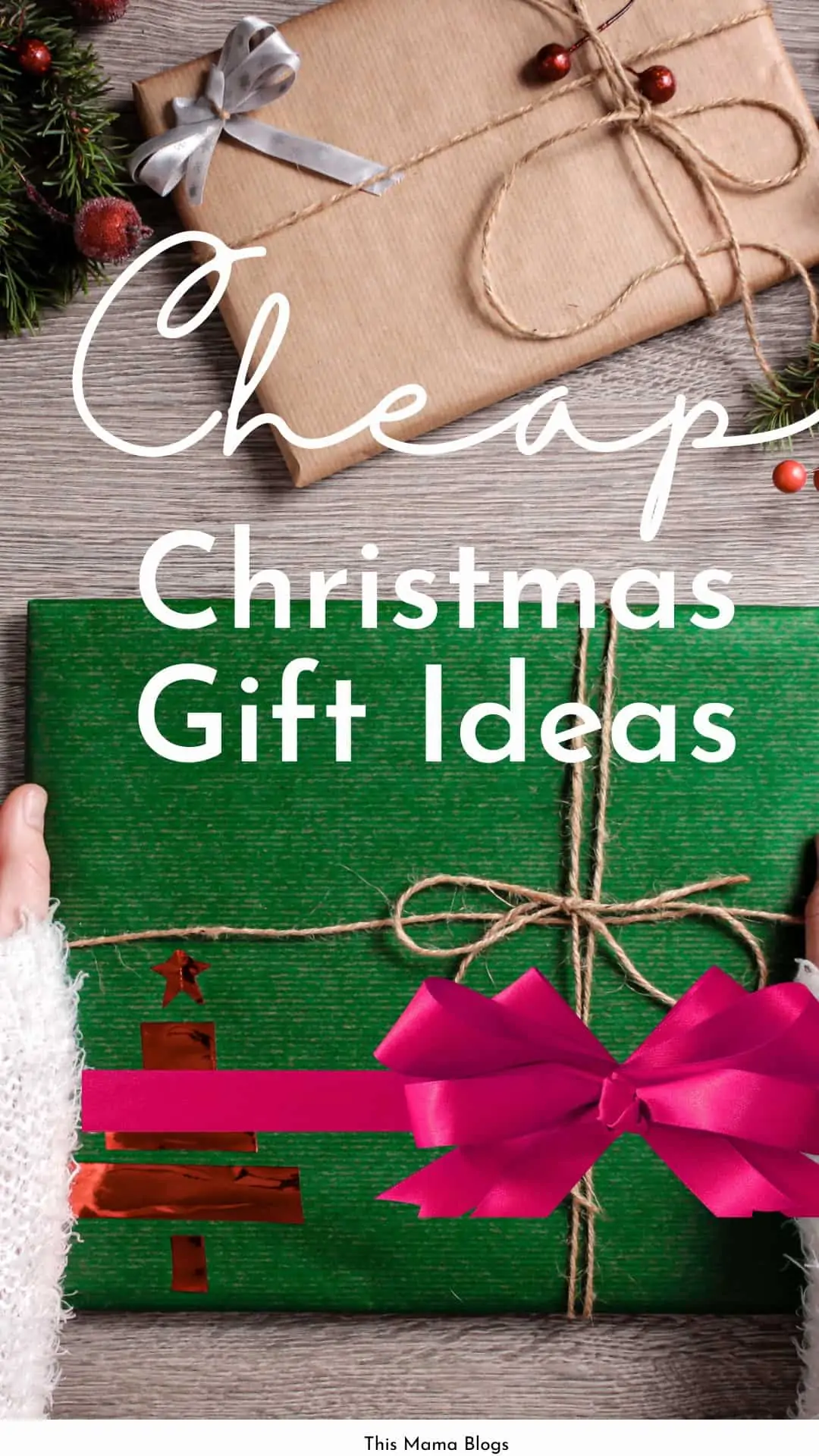 There you have it–30 cheap Christmas gifts for friends and family! Do you have other great Christmas gift ideas? Share with us in the comments!
Other Posts You Might Like!
15 Quick Ways to Make Cash for Christmas
Ideas For Christmas Dinner Menu
Inexpensive Gift Ideas for All Occasions