Ideas for Christmas Dinner Menu on a Budget
Looking for budget-friendly ideas for your Christmas dinner menu?
I get it. Christmas can get expensive, and Christmas dinner is one of the biggest spending categories for most families during the holidays.
Not to worry! I've asked my fellow bloggers to share their delicious, budget Christmas dinner recipes to help you plan for the holidays and have a wonderful Christmas dinner on a budget!
As a bonus, I've also included easy Christmas dessert recipes on this list. Don't forget to bookmark this page or save it to Pinterest so you can easily refer back to it later!
You can also subscribe to my mailing list below so you won't miss any frugal updates + money-making ideas.
How to Save Money on Christmas Recipes for Dinner
To stay on budget during the holidays, here are a few nifty tricks to follow:
Plan your menu
Whether you want to serve something new, something traditional, or prepare a favorite dish for every member of the family, you have to plan your menu. Carefully curate a list of simple recipes for Christmas dinner that are both within the budget and everybody will love.
Make a list before you shop
When you get to the store, hold onto your shopping list like your life depends on it. 🙂
You'll find various sales and discount promos, and one or two of them may catch your fancy. Before you know it, you could be putting candies and unnecessary products in your cart.
A shopping list will keep you on track on what you need to buy so you don't end up inflating your bill at checkout.
Do it by hand
If you have ideas for the Christmas dinner menu down pat early on, you'll have plenty of time to do things by hand rather than purchase a more expensive, ready-made product.
There are lots of dishes you can make ahead such as simple Christmas cookie recipes, gravy, coleslaw, eggnog, bread, and pie.
Doing them before Christmas gives you plenty of time to focus on your main recipes, so you also don't end up looking and feeling stressed at dinnertime.
Suggest a potluck
If your guests are open to it, a potluck can be a huge way to save money, time, and of course your sanity. As the host, your primary job would be to set the table and come up with at least one dish.
If you're inclined, you can shoulder the fruit punch and other beverages. But the entire point of a potluck is that everyone gets to contribute a dish and share it with everybody. You just need to reheat the food that needs to be reheated, but you wouldn't be doing everything from scratch. You and your guests can sit and enjoy dinner because food is literally served.
When shopping your ingredients, use Ibotta
Ibotta is a cashback app that pays you to buy groceries like milk,  bread, meats, or canned goods.
So when buying ingredients for your Christmas dinner, make sure to check out the app to see which items you can earn cash back on.
As of November 2019, Ibotta has paid its users over $500 million in cash back and bonuses! And I've also received a tiny share of this money for simply using the app when grocery shopping!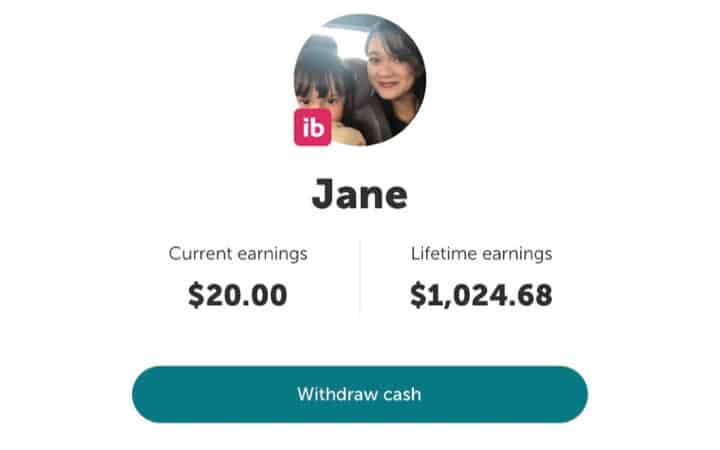 Check it out here if you haven't joined yet and to receive a $10 welcome bonus for just trying the free app. If you want to know more about Ibotta, you can read my Ibotta review here.
Frugal Ideas for Christmas Dinner Menu
Contains all the colors of Christmas! This fresh, bright salad is made with broccoli, cauliflower, red onion, and cherry tomatoes mixed with a creamy dressing! Check out Simply Stacie for the full recipe!
Easy holiday truffle recipe is an absolute must-try and will be much loved by any foodie and chocolate connoisseur. Thanks Country Hill Cottage for this recipe!
Served alongside any of your favorite dinner entrees, Italian Vegetables are seasoned and oven-roasted to perfection. Italian Roasted Vegetables are rustic, simple and so beautiful to serve!  Check out Julie Banner for the full recipe.
Your whole family will love this super cozy and easy to prepare Slow Cooker Mashed Sweet Potatoes by Recipes from a Pantry! It is a great comfort food side dish for everyday family dinners, fall gatherings, Thanksgiving, Christmas, and even breakfast.
These Georgian Eggplant Rolls With Walnut Filling are a delightfully simple, healthy vegan appetizer. Recipe by Happy Kitchen.
A handful of ingredients and 30 minutes of your time is all that is standing between you and this amazing puff pastry spiral with baked camembert, honey, rosemary, and thyme. Perfect for sharing! Full recipe at Super Golden Bakes.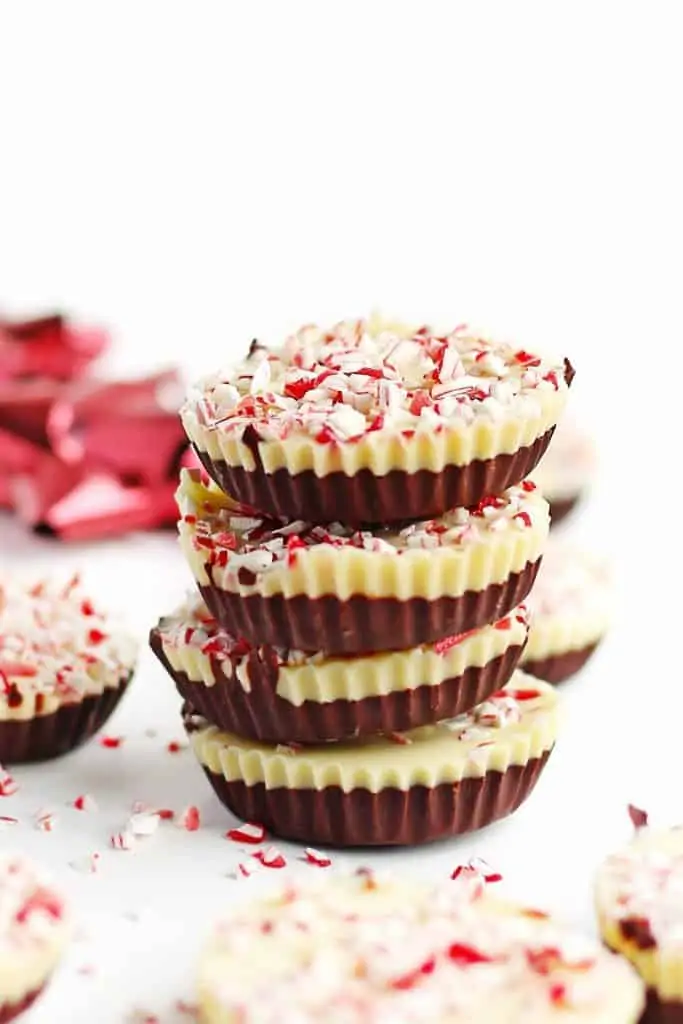 4 ingredient double chocolate peppermint cups! A wonderful, no-bake holiday food gift made in only an hour! Check out Rhubarbarians for the full recipe.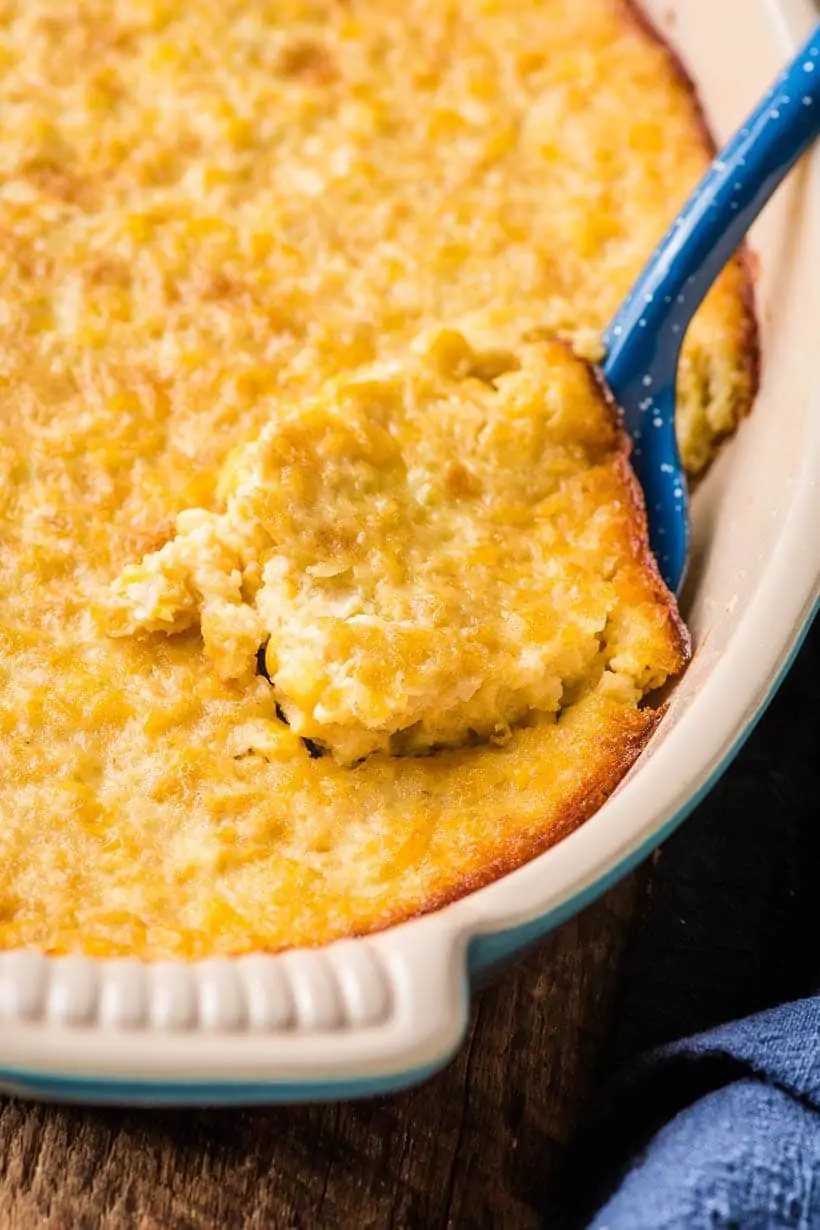 We love serving this Corn Souffle at all of our holiday dinners! It's an easy side dish made with pantry staples!
Easy to make ahead of time, these simple mashed potatoes will be the most popular dish on your dinner table.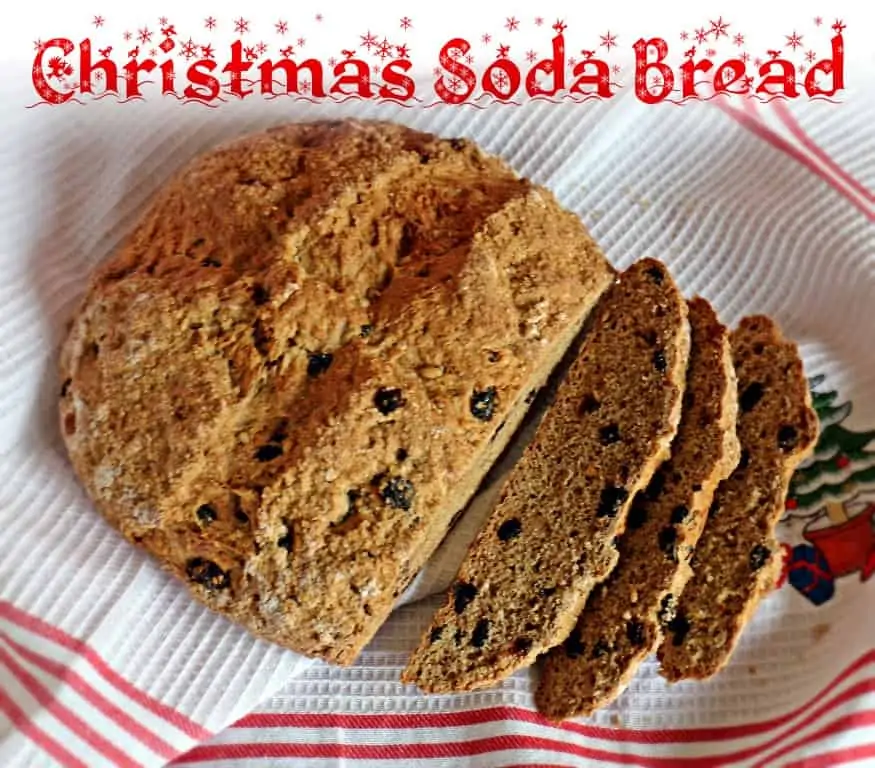 There's nothing better than the smell of freshly baked bread and this Christmas Soda Bread is sure to put you in the festive spirit.
Learn how to make a slow cooker spiral ham with this delicious recipe! The ham slow cooks during your busy day and comes out with great flavor thanks to the tasty honey mustard ham glaze.
This easy, spicy, keto-friendly dish of Sausage And Beans flavored with coriander, smoked paprika, turmeric and garlic, and ginger is sure to be a family favorite!
Sweet summer corn and cornbread are mixed together for a creamy pudding or casserole that is a must on any holiday table.
Need a quick, delicious, and pretty dessert to add to your Christmas dinner table? Look no further, White Chocolate Covered Gingerbread OREOS are here! They are great gift ideas as well!
Old Fashioned Wassail takes apple juice, cranberry juice, pineapple juice, and spices and transforms them into the ultimate winter warm-you-up drink.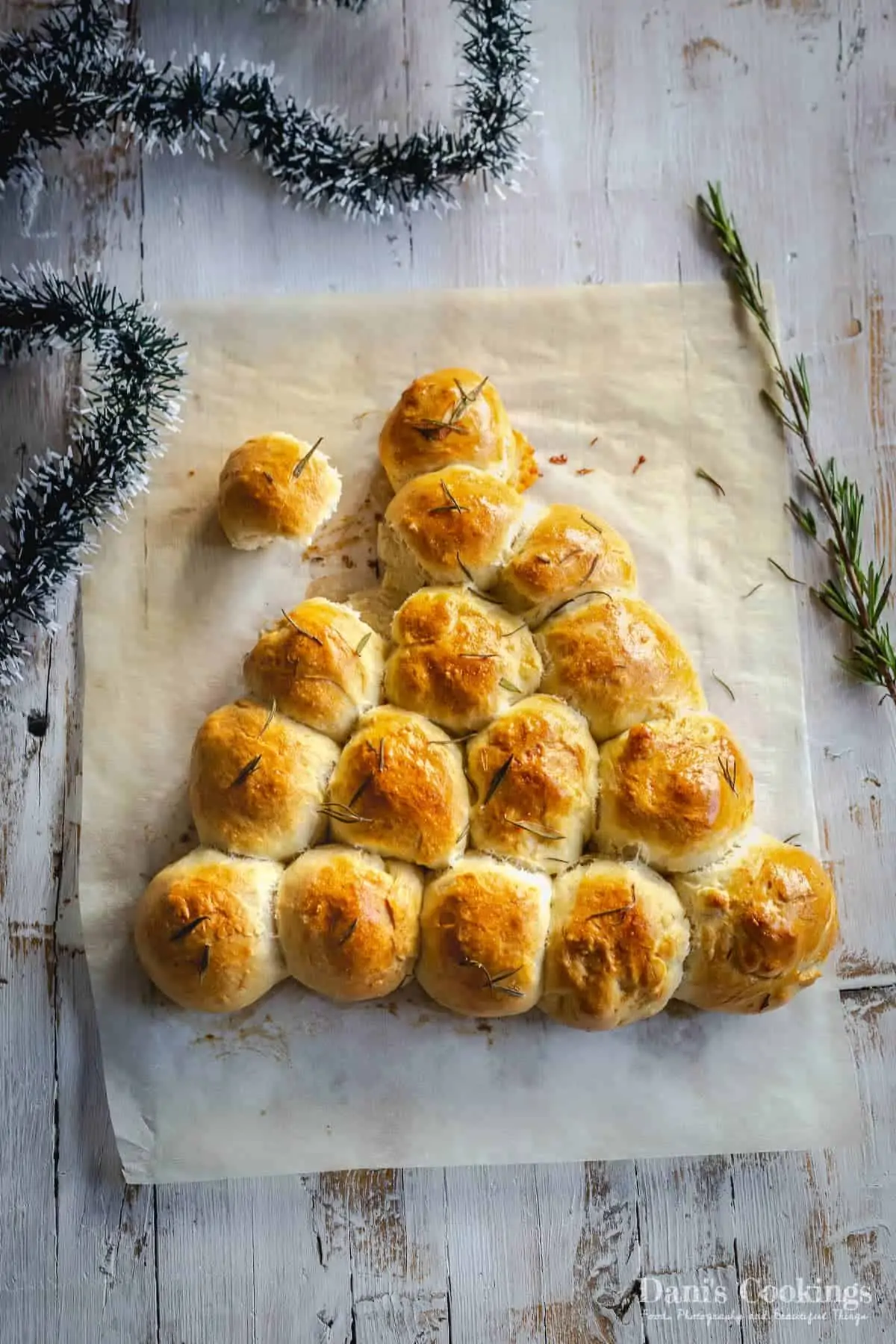 Fluffy, tasty, filling, and also easy to make, this Christmas tree pull-apart bread by Dani's Cooking is definitely a great frugal addition to your menu this Christmas!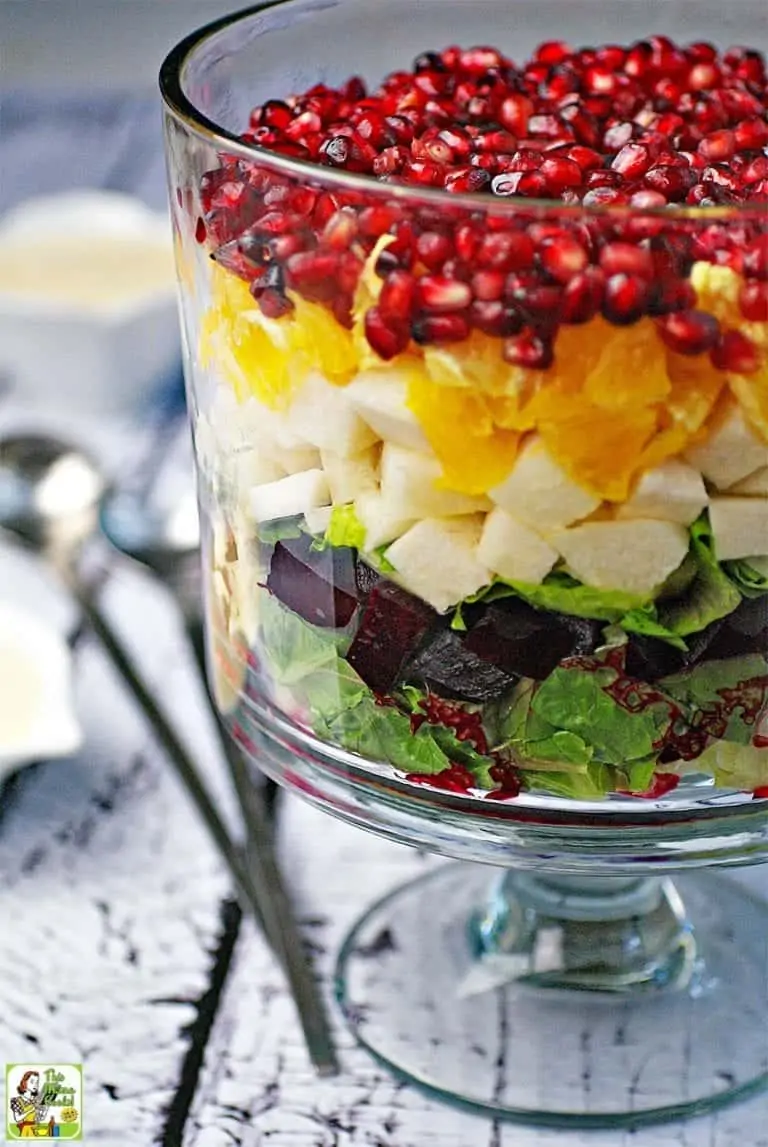 One of the simplest ideas for a Christmas dinner menu on a budget!
These healthy and festive fruit kabobs make a fun presentation for your holiday meal.
These fun Christmas tree treats for kids are fun to make, easy on the wallet, and yummy to eat!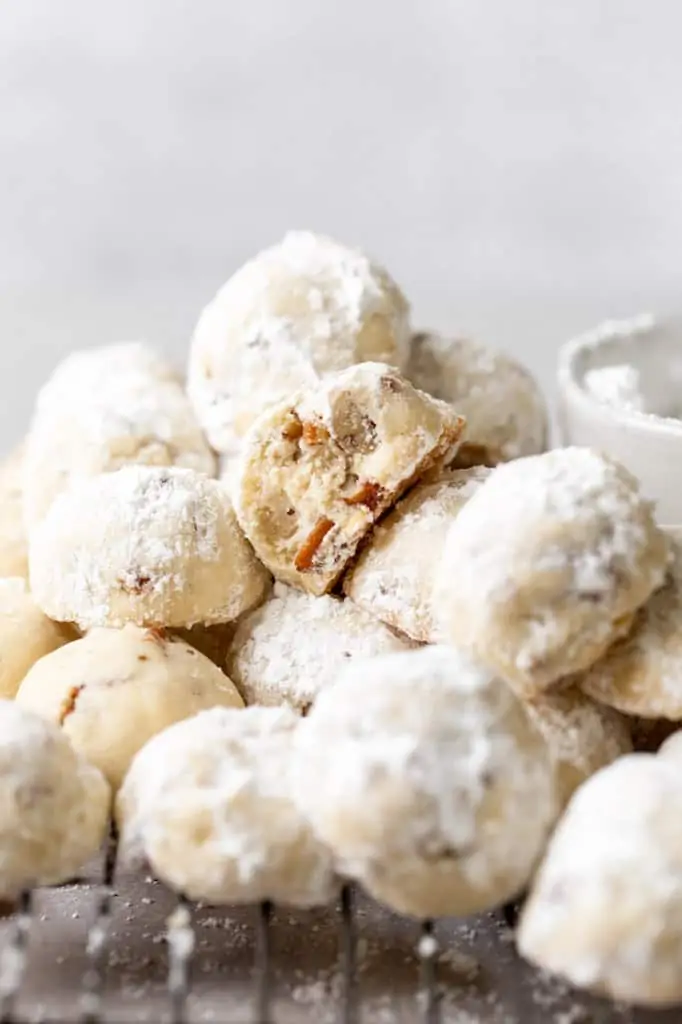 Buttery shortbread cookies filled with pecans and rolled in powdered sugar. These Snowball Cookies are a perfect easy dessert for the holidays!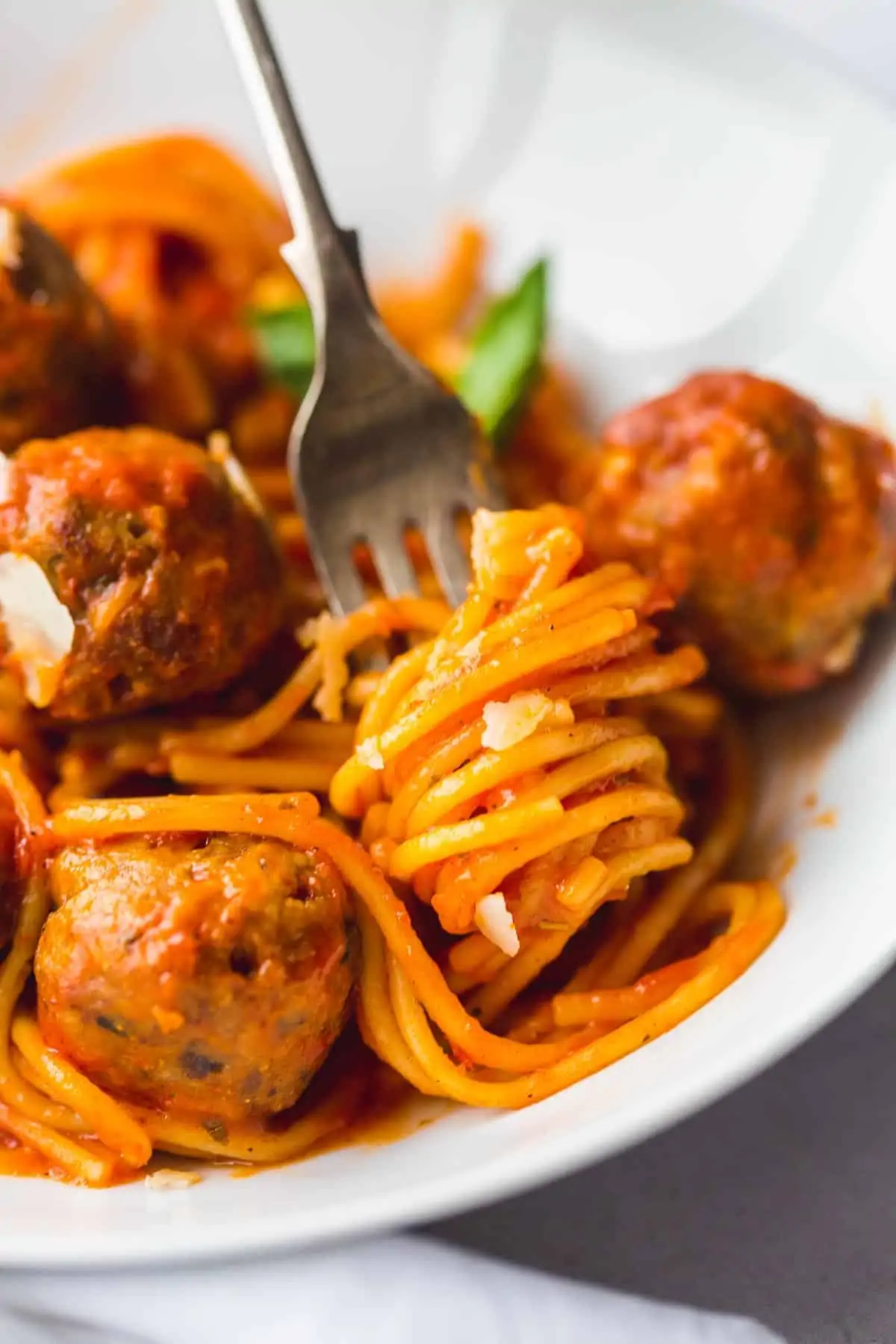 Here's a one-pot meal that's ready in no time. It's a crowd-pleaser and so easy to whip up! It's cheap as well! Full recipe at Nourish Plate.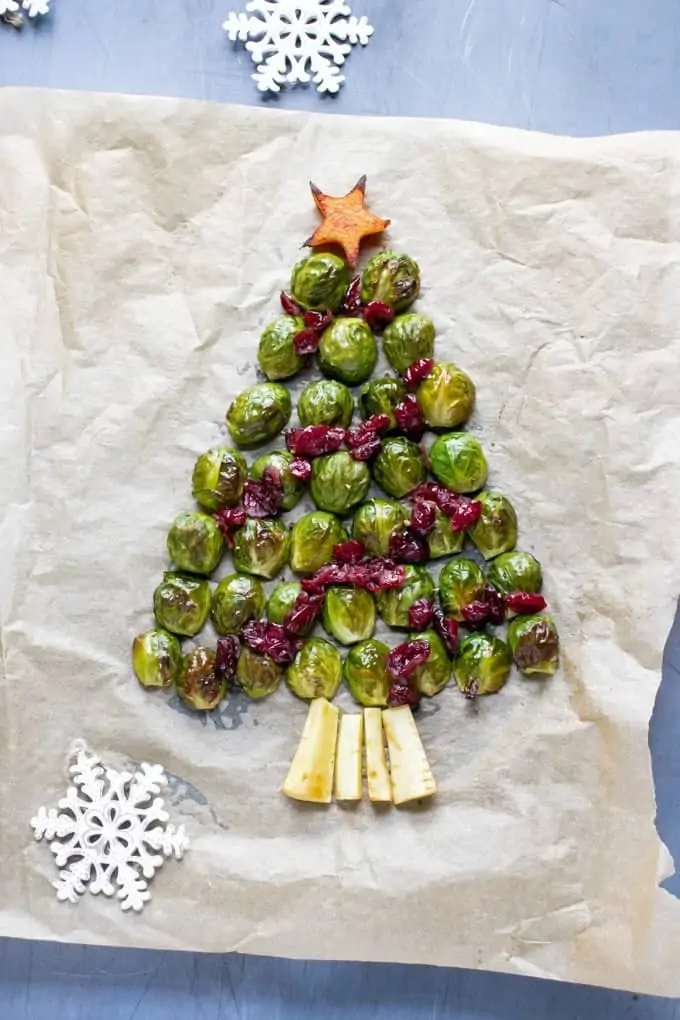 For the veggies and Brussel sprouts lovers, here's an easy meal idea for you! Easy to make, cheap, and healthy! Check out Veggie Desserts for the full recipe!
23. Vegan Cheesy Hashbrown Potato Casserole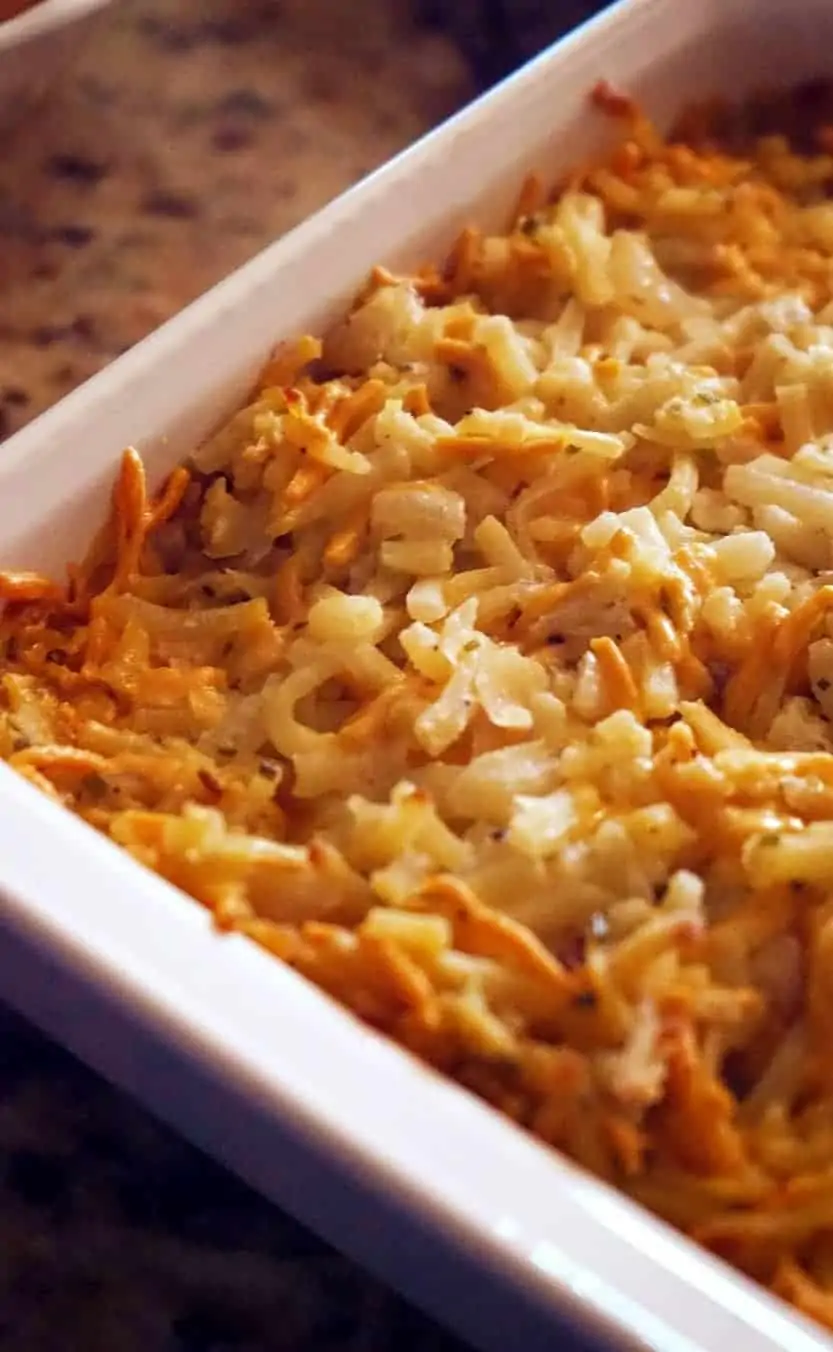 Delicious and easy hashbrown potato casserole made Vegan style! Thanks Planted 365 for sharing this recipe!
24. Nantucket Cranberry Pie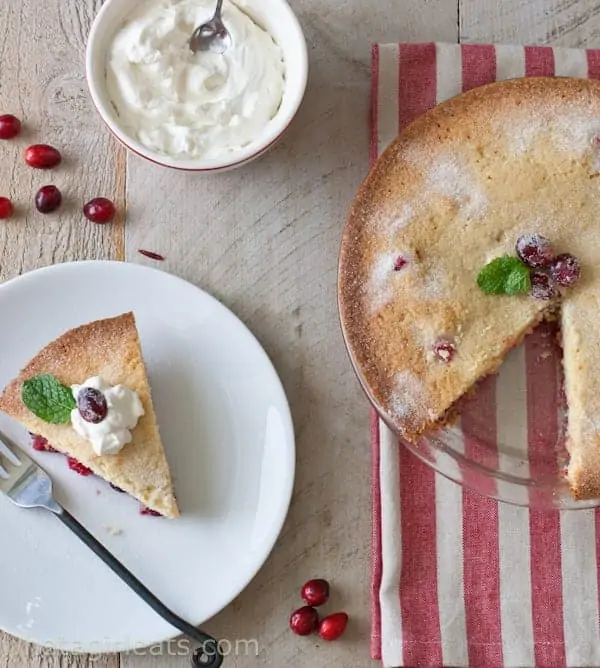 Do you have ideas for a Christmas dinner menu on a budget? Share them with us in the comments section below!