Are you looking for Christmas gift ideas under $10? You are in the right place! Every year, I put together a list of cheap gift ideas here on this blog for my readers.
I know there's a lot of pressure involved in gift-giving. We want to find the perfect gift to give our loved ones, but we also want to make sure it won't bust our holiday budget.
I've gathered some thoughtful Christmas gift ideas under $10 to help you narrow down your options and keep your holiday spending under wraps!
---
Save More Money!
Before you start shopping, make sure to sign up with Rakuten if you haven't yet. Over 2000 stores have signed up with Rakuten to offer various coupons and promotions for their products, and if you shop using this portal, you could save up to 40% on your purchases! A bonus? Rakuten will give you $10 FREE for signing up and after making your first $25 worth of purchase!
I've earned over $2000 in cashback and bonuses from Rakuten. It's why I always recommend it on this blog!
You can read more about Rakuten in this Rakuten Review.
---
Perfect Gift for Everyone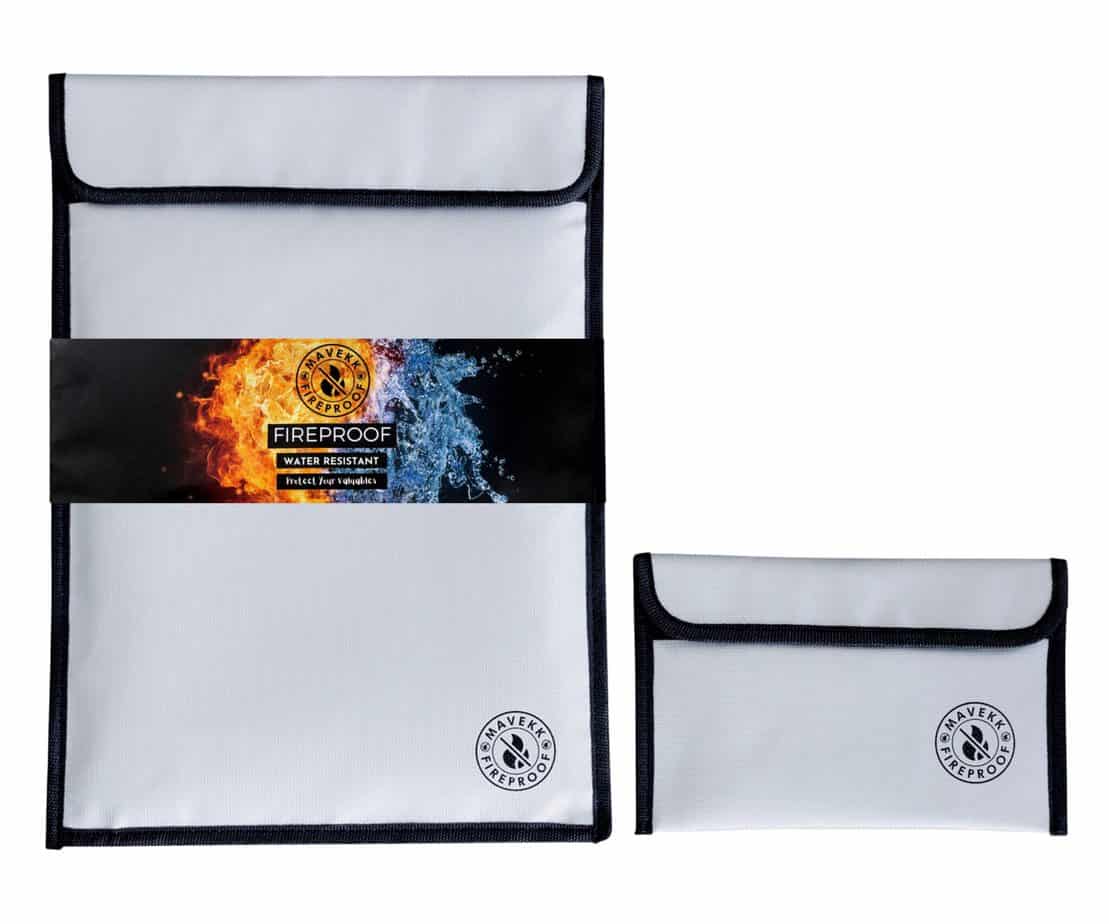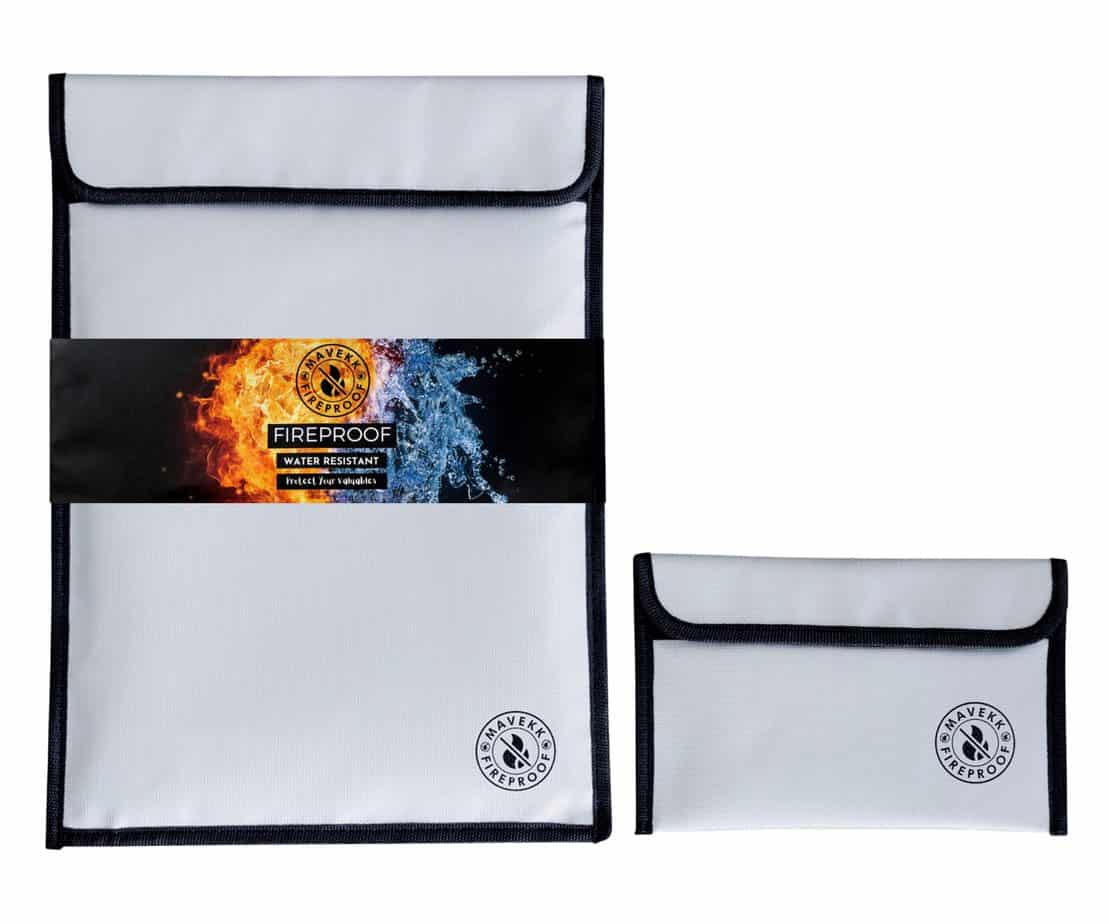 If you are looking for a versatile gift set you can give your loved ones, then check out this product. It's a pack of high-quality fireproof envelopes for cash and documents.
I am the creator of this product and I've sold over a thousand pieces of this on Amazon. Right now, you can get this product at my Etsy shop for less than 50% off its original price. For a limited time, you can get this gift set for less than $10!
Without further ado, let's dive into my list of Christmas gift ideas under $10!
25 Useful Christmas Gift Ideas Under $10
1. Scented candles
Fill up your recipient's home with a comforting fragrance by burning a scented candle. This one has an irresistible blend of fragrant flowers and burns for 28 hours. I think these are one of the best Christmas gift ideas under $10.
2. Mini hand sanitizer
Now that sanitation is more important than ever, travel size hand sanitizers make really thoughtful and practical gifts.
3. Infinity scarf
Scarves are classic accessories that bring comfort during the cold winters and stylizes any outfit. You can find scarves in various prints and designs, making them really ideal Christmas gift ideas for 10 dollars.
4. Mug warmer
Forgot your coffee because you've been busy at work, and it's now cold and doesn't taste good? This electric mug warmer will save the day. So if you're looking for unique client gifts under $10, this should be on your list.
5. Bath bombs
For the people in your life who love to bathe as a way to unwind, these bath bombs make bathing more colorful and fun. It's great for kids too!
6. Silk Satin Pillow covers
Give your loved one a luxurious sleeping experience by gifting her a set of silk satin pillowcases. It's perfectly smooth and breathable, the texture does not wrinkle and color does not fade.
7. Thermal socks
Looking for a useful gift under 10 for him? This pair of thermal socks is perfect to wear in winter!
8. Cute AirPods case
Some people just can live without their AirPods, and having a handy yet unique AirPods case would be just the perfect present for them. It comes with a carabiner so you can attract and detach it anywhere you go. It's easily one of the best tech accessories under $10.
9. Live succulents
Those with green thumbs will appreciate this set of cute and colorful live succulents to brighten up their day.
10. Cardholder wallet
This cardholder wallet will keep all the cards in one place, so you can just grab it and go. It comes with RFID protection that prevents unnecessary scanning of your card's details.
11. Un-dated weekly planner
Want the best gifts under $10? An un-dated weekly planner is perfect for co-workers and busy individuals who need to organize their week properly. This one comes with dainty and original designs, printed on beautiful stationery paper.
12. Sheet masks
A set of different sheet masks make ideal gifts to people who put a lot of value to skincare. Sheet masks not only hydrate and rejuvenate the skin but wearing them can also make one feel more relaxed during the night.
13. Hand cream set
Hand creams nourish and soften the hands, leaving the skin irresistible to touch. This set of inexpensive but hand creams is cheap, good-smelling, and importantly, one of the best travel gifts under $10.
14. Travel skincare set
Full-sized skincare products can take up space, so for the people who are frequent travelers, mini versions are always a good idea. This skincare set has the basic products one might need for a holiday from home: body wash, daily scrub, and lotion.
15. Stainless steel drinking straw
Stainless steel drinking straws are excellent and eco-friendly alternatives to plastic straws. This set already has a collapsible straw, cleaning brush, and a stainless steel container to keep your straw clean when not in use.
You could also give bamboo made drinking straws!
16. Personalized leather keychain
Instead of picking yet another generic keychain, this monogrammed keychain is one of the best personalized gifts under 10. It bears the name of your recipient, making it even more unique and special.
17. Gratitude journal
As they say, there's always to be thankful for. A gratitude journal such as this one allows us to focus on our blessings.
18. Macrame wall ornament
A personal favorite! Bring out the boho vibes with a macrame wall ornament as a present. Macrame can spice up a vacant wall with its dainty and intricate workmanship. It's also a neat Etsy gift under 10.
19. Adult coloring book
If kids enjoy coloring, so would adults. Adult coloring books allow one to re-focus and relax the mind, especially during high-stress situations.
20. DIY Lip balm book
Lips tend to crack and get dry during the holidays, so having a lip balm handy is always a good thing. But instead of picking up one from the store, you can make yours more special by doing-it-yourself!
21. Sports water bottle
Everybody needs a personal water bottle to reduce the amount of disposable plastic we consume. Sports water bottle are even more essential for athletes, gym-goers, and regular people who habitually breaks a sweat through exercise every day.
22. Digital luggage scale
I guess we've all wondered at some point whether we're carrying excess luggage when traveling. This digital luggage scale helps you and your recipient prevent any luggage issues at the airport.
23. Essential oils set
For me, essential oils are some of the best Amazon gifts under $10. These oils help one to calm down, unwind, or feel re-energized. This cute set of therapeutic grade essential oils are safe to use for diffuser and humidifiers, giving the home an almost spa-like feel.
24. Men's sunscreen
Most women already know sunscreen is an essential part of a healthy skincare routine, but we can't always say the same for men. Give the beloved men in your life the sun protection product that's formulated for their skin type.
25. Silicone cleaning tool
When cleaning feels like a chore than it already is, the perfect device will save the day. This cleaning tool not only cleans make-up brushes, but also gently scrubs precious dinner plates without fear of scratching them.
The times are tough, but I guess that's not going to stop us from celebrating the holidays. But it also doesn't mean that we should give lavish gifts when there are cheaper and thoughtful alternatives.
Do you have anything to add Christmas gift ideas under 10? I'd love to hear your suggestions.