Want to know if the 12 Minute Affiliate program is the best tool for your affiliate marketing business? Welcome to my 12 Minute Affiliate review!
If you have been researching ways to make money online, chances are, you have stumbled upon affiliate marketing.
Affiliate marketing is a legit business model that offers lots of potential for a lucrative passive income online. It's also my most favorite way of making money through this blog!
Basically, with affiliate marketing, you make money from promoting products or services. If someone purchases affiliate offers through your affiliate link, you earn a commission.
It might sound simple but it can take a lot of effort to start making money from this business model. You need to build traffic first and building free traffic takes time.
However, there is one affiliate marketing system called the 12 Minute Affiliate System that claims to help you establish your own affiliate marketing business without doing everything from scratch.
But what is 12 Minute Affiliate, and is it as good as it says? Is 12 Minute Affiliate a scam? Let's find out in this 12 Minute Affiliate review.
12 Minute Affiliate Review: What Is 12 Minute Affiliate?
Disclaimer: I am not a member or an affiliate of 12 Minute Affiliate. It's been my goal here to help you find legitimate money-making opportunities. In line with this goal, I write reviews of jobs, companies, and opportunities. This review has been researched with information available on the internet. Any conclusion drawn in this post is entirely my own.
12 Minute Affiliate is an affiliate marketing system created by Devon Brown. According to his personal website, Devon Brown is a successful online marketing expert who aims to help people find their best potentials.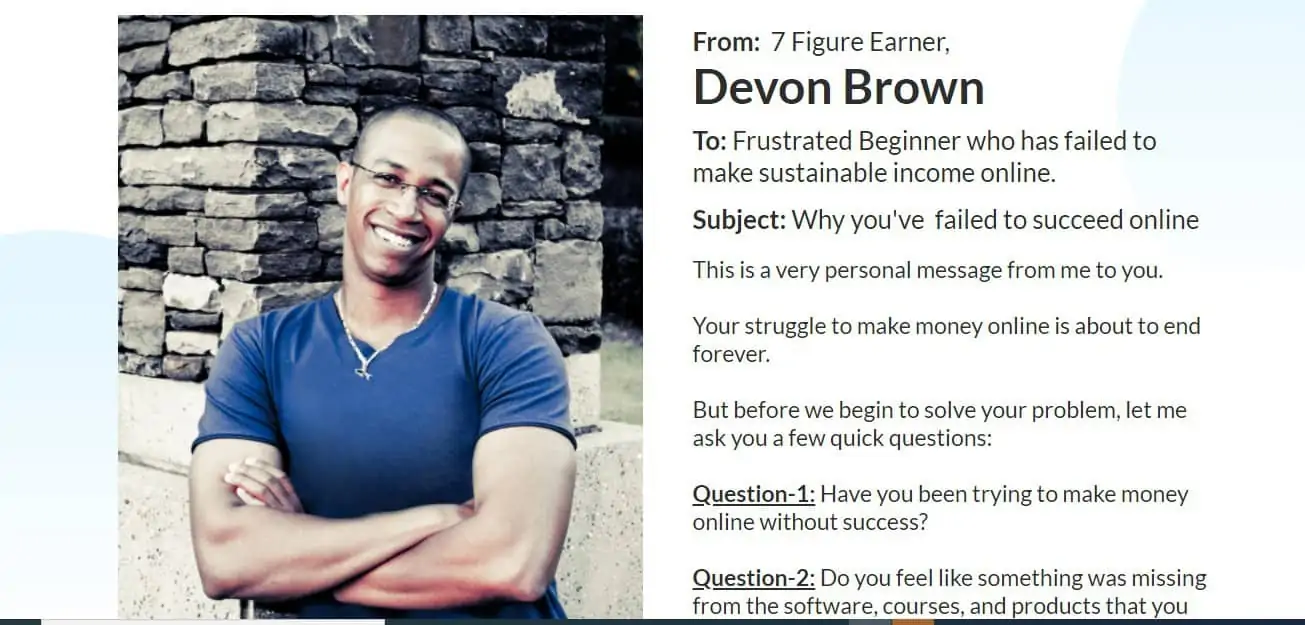 Image source: 12 Minute Affiliate website
If you believe you have the potential to influence people's buying decisions, then becoming an affiliate marketer might be right for you. The problem with affiliate marketing is that it normally involves a lot of work and strategies. And sometimes, it takes some time to start making money from affiliate marketing.
But apparently, NOT with the 12 Minute Affiliate marketing system.
Now, let's discuss what the 12 Minute Affiliate marketing system claims:
Set Up Your Affiliate Marketing Business in 12 Minutes

The 12 Minute Affiliate marketing system claims to help you put up your affiliate marketing business easily and quickly.
It is named as such because Devon Brown says the record time for putting up the entire system and getting it running is 12 minutes.

Also, the 12 Minute Affiliate system claims to have everything you need to run a successful affiliate marketing business.
It comes with a done-for-you sales funnel so you don't need to create or write it yourself.

According to its website, the 12 Minute Affiliate also comes with pre-written follow-up emails. So, all you need to do is send them to your subscribers.

When you buy the 12 Minute Affiliate, you'll also get access to a private Facebook group for free private training.

This means that with the 12 Minute Affiliate, you don't have to start your home business from scratch. There's no need to build a website, write copy, manually send follow-up emails or set up an affiliate sales funnel.
12 Minute Affiliate says that it has almost everything done for you so you can easily scale your online business without going through the pains other affiliate marketers experience.
I know it sounds too good to be true so stay with me. Let's learn more about how 12 Minute Affiliate works, and we'll get to the bottom of this.
12 Minute Affiliate Review: How Does The 12 Minute Affiliate System Work?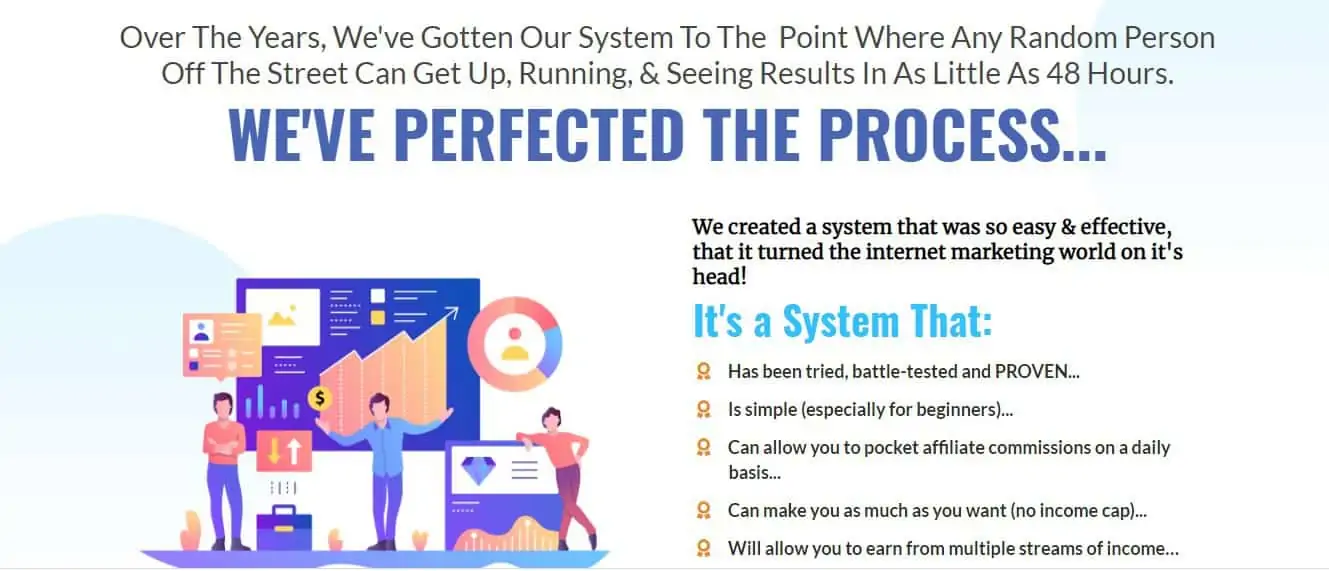 Now, let us try to see exactly what this affiliate marketing program offers and if it's really worth the costs involved in setting up your online business.
According to its claims, 12 Minute Affiliate has a done-for-you system that basically eliminates the hard work in running your home business. You see, if you're going to be an affiliate marketer, there are a few key skills that you need to learn.
First, you need to have some technical and creative skills. You need to put up your own website or blog where you can promote affiliate products. With that in mind, you also need to learn SEO, content writing, and graphic design and learn how to get your own traffic.
Second, you need marketing skills. You need to know where your target audience is and how to get their attention. You might try to employ marketing on social media platforms or through email newsletters, or any other affiliate funnel. At the end of the day, you want to draw people towards your affiliate products and convince them to make a purchase.
You can try to learn and acquire these skills set, but that would obviously require time, effort, and money.
But by using the 12 Minute Affiliate system, you don't have to learn all these from scratch. Devon Brown says he has it all figured out for you, and all you have to do is set up 12 Minute Affiliate, order a done-for-you traffic, and then go to sleep while 12 Minute Affiliate works on the background.
Image source: 12 Minute Affiliate website
Now, let's try to discuss this method that Devon Brown dubbed as the Sleep-Sales Technology and how it works in your online business.
Step 1: System Activation
Sign up and create your account with 12 Minute Affiliate. Setting up requires a few clicks here and there. Pick among personal development niche, make money online niche, or fitness niche.
Personalize the 12 Minute Affiliate system and set up your auto responder. There's no need to learn complicated coding to create stunning landing pages. It all comes with the system.
Step 2: Get Paid Traffic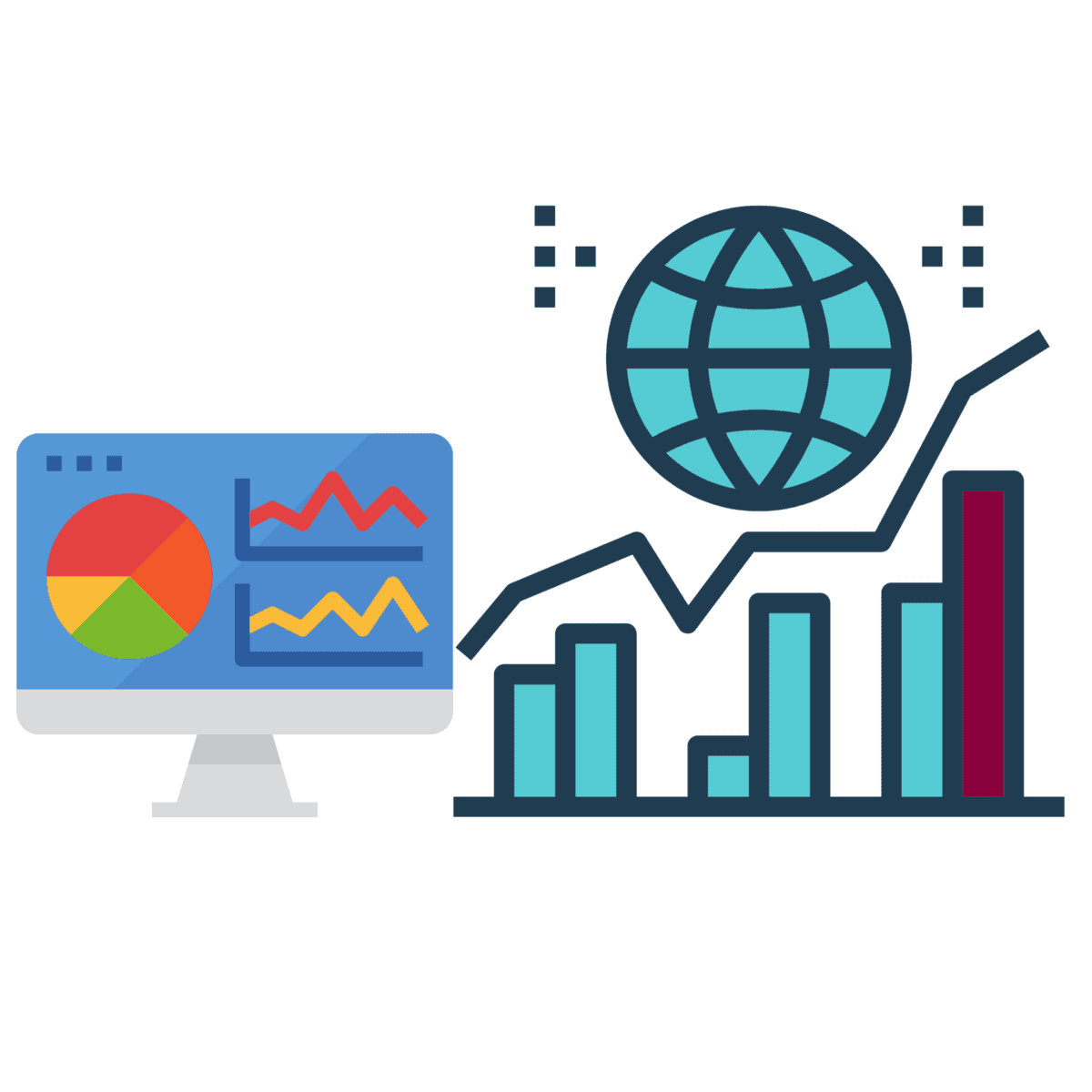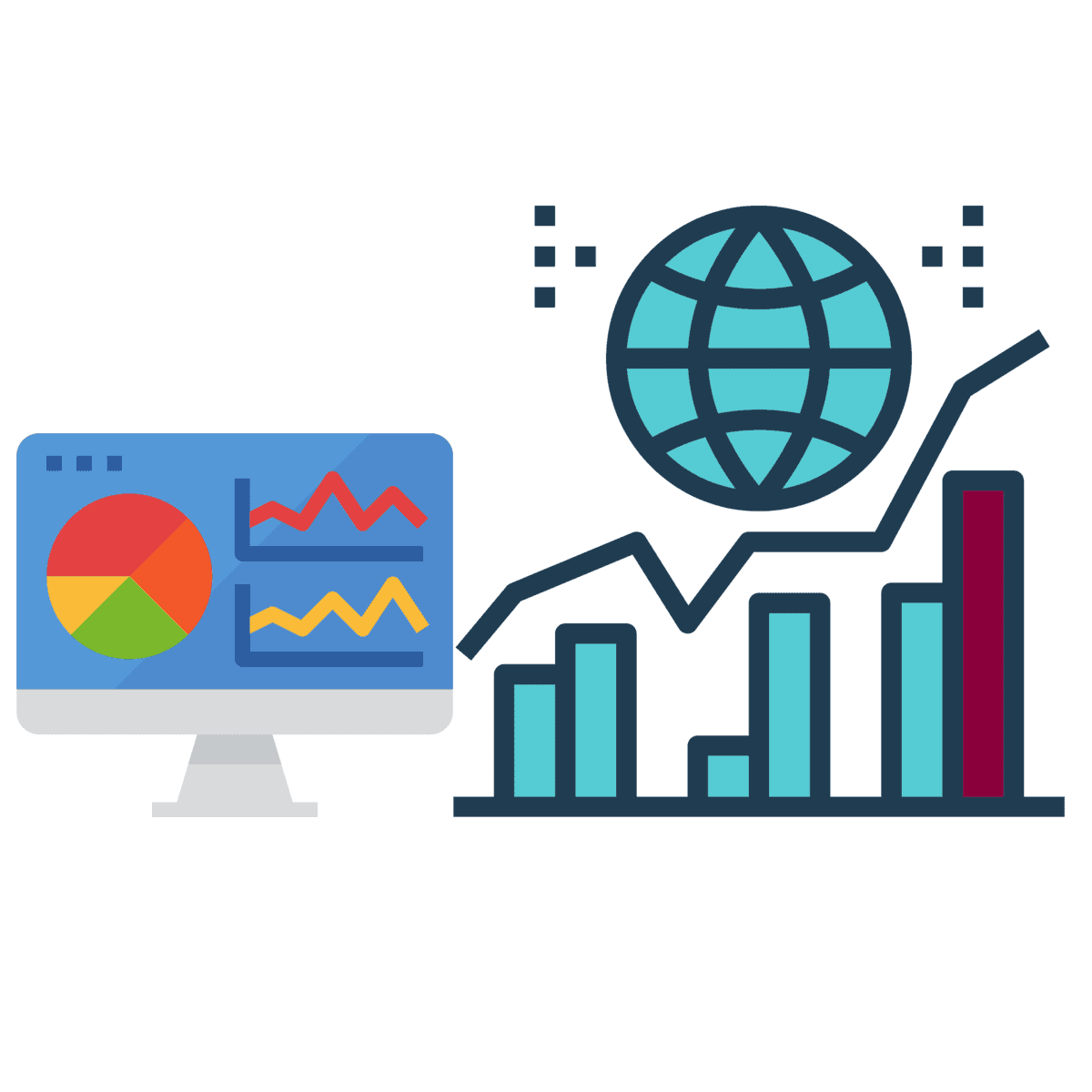 The next thing you have to do is order your own traffic to your landing page. Devon calls this "pizza traffic" because you can essentially order as little or as much traffic as you want. If you like, you can order traffic at the cost of a pizza.
Step 3: Make money while you sleep
With steps 1 and 2 all set up, you now have a system that makes money on your behalf. The 12 Minute Affiliate system will send multiple affiliate content to your target audience, offering them affiliate products. With all these running in the background, the 12 Minute Affiliate program claims to help you make passive income effortlessly.
Apart from this done-for-you system, the program also comes with a private Facebook support group where you can meet fellow marketers, ask questions and find inspiration.
According to Devon, this exclusive Facebook group would have cost $97 per month, but it's already included in the package.
What Affiliate Products Are You Promoting?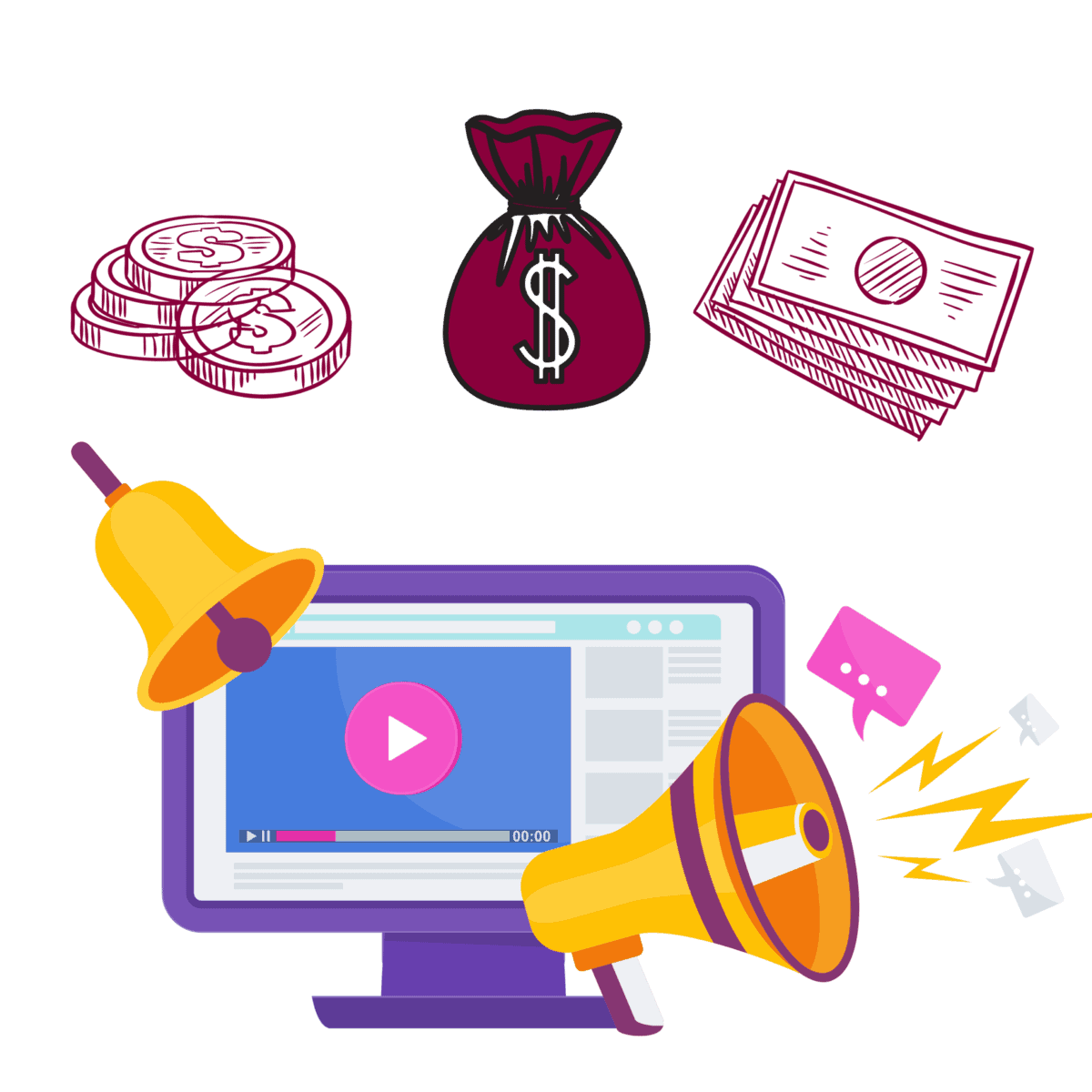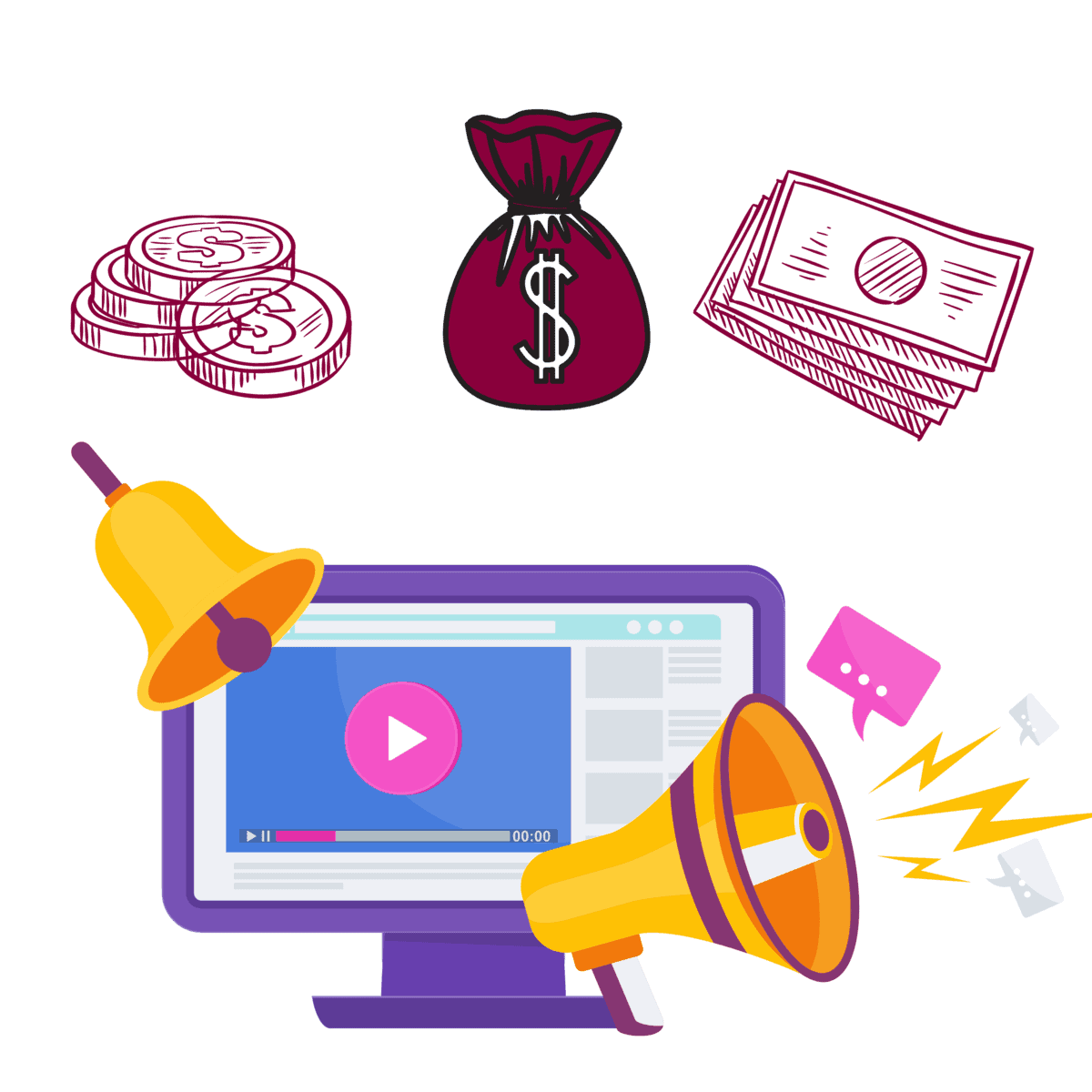 It wasn't clearly stated on the 12 Minute Affiliate website, so I'm going to include this in my 12 Minute Affiliate review.
When you join 12 Minute Affiliate, let it be known that you will be promoting Clickbank products which fall under the three niches I have mentioned above: fitness and weight loss, personal development, and making money online.
Clickbank is a legit platform for affiliate marketing. It basically connects affiliate marketers with products they can promote in their online business. Clickbank products mostly consist of digital materials like ebooks, courses, music, and more. While you can pick your own products, many internet marketers find it easier to sell other people's affiliate products and make a commission for each sale.
Clickbank, on its own, is a steemed platform in the affiliate business. But how you go about promoting Clickbank products is entirely another matter and this is what the 12 Minute Affiliate system aims to do for you.
How Much Does The 12 Minute Affiliate Program Cost?
If you create your own affiliate business from scratch and get free traffic, it wouldn't cost a lot of money assuming you already know what you're doing. But getting free traffic can take a lot of time.
The 12 Minute Affiliate system claims you can cut down the time it normally takes to make money with affiliate marketing by buying traffic to your landing pages.
So, what are the costs involved if you would like to get your hands on the 12 Minute Affiliate system?
Basic membership

If you want to do a trial run of the 12 Minute Affiliate, you can get it for only $9.95 for 14 days.
Assuming you want to keep using the 12 Minute Affiliate, whether you're happy with it or just want to explore it further, then you might opt to get the Basic membership that costs $47 a month. You can get a discount if you do a one-time payment of $397.
With the basic membership, you can take one pick among the three niches: personal development, fitness, and making money online.
Gold membership
You may also opt for an upgrade: the Gold membership. this plan costs $97 per month or a one-time fee of $797. With the Gold membership, you can promote products from the three niches.
Additionally, there is a 60-day money-back guarantee, so you'll get your payment back if you don't like the 12 Minute Affiliate or think that it's not working for you.
---
Who is 12 Minute Affiliate For?
According to its creator, Devon Brown, 12 Minute Affiliate is for everyone who wishes to make money online through affiliate marketing. Since this is a done-for-you system, it is particularly more appealing to new affiliate marketers who want to cut to the chase and start making significant money online.
Overall, 12 Minute Affiliate might come as a handy tool for every affiliate marketer. Its ready-made strategies allow you to simply set the system up and get it running. 12 Minute Affiliate claims to get traffic, generate sales and earn money even when you sleep.
12 Minute Affiliate Reviews From Users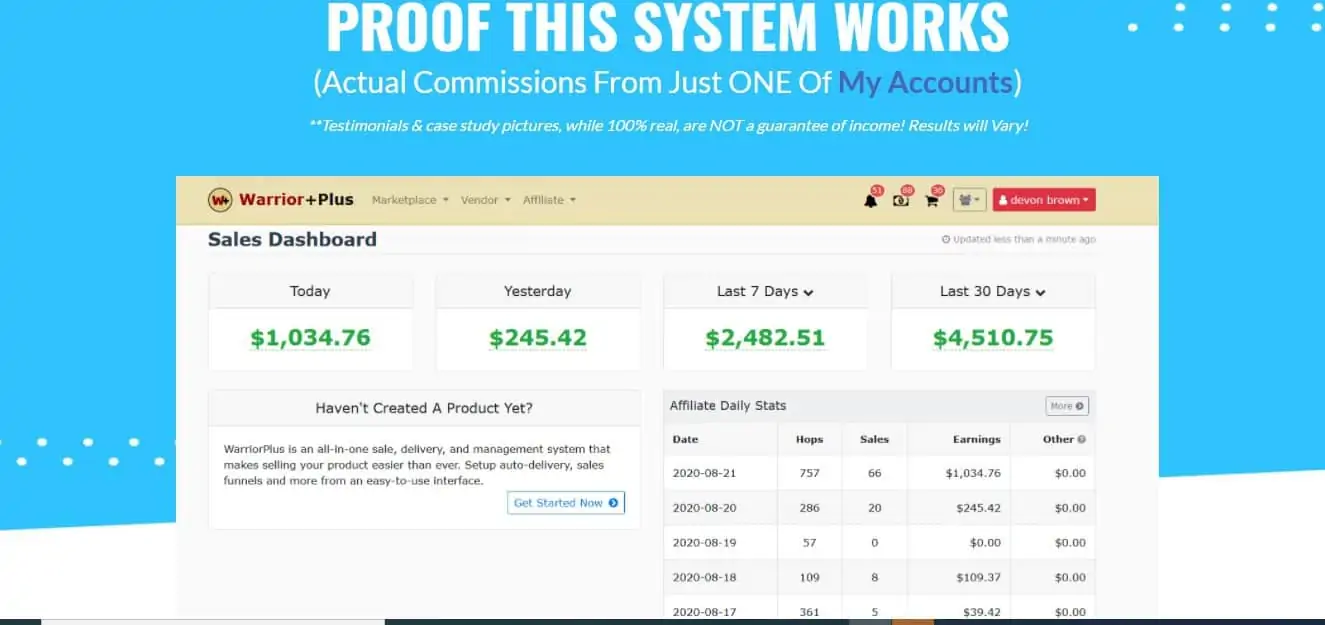 If you are going through the 12 Minute Affiliate website, you will find numerous featured success stories from people who have used the system. Those success stories are most likely taken from the 12 Minute Affiliate private Facebook community.
Image source: 12 Minute Affiliate website
Unfortunately, it's hard to find 12 Minute Affiliate reviews online from people who have actually used the system (except the screenshots that you can find on the 12 Minute Affiliate website). Of course, any business would only display positive feedback to reinforce its credibility.
12 Minute Affiliate Pros and Cons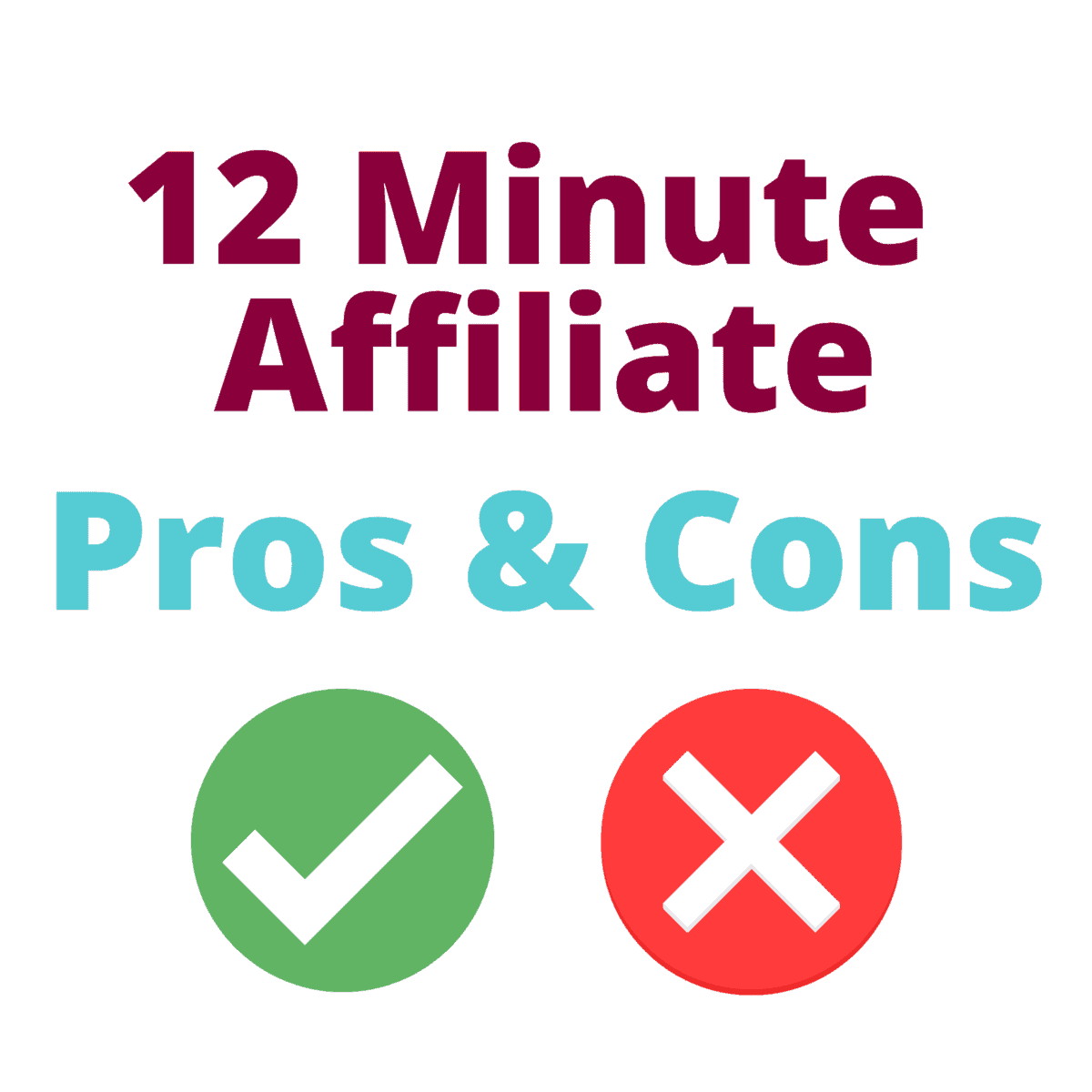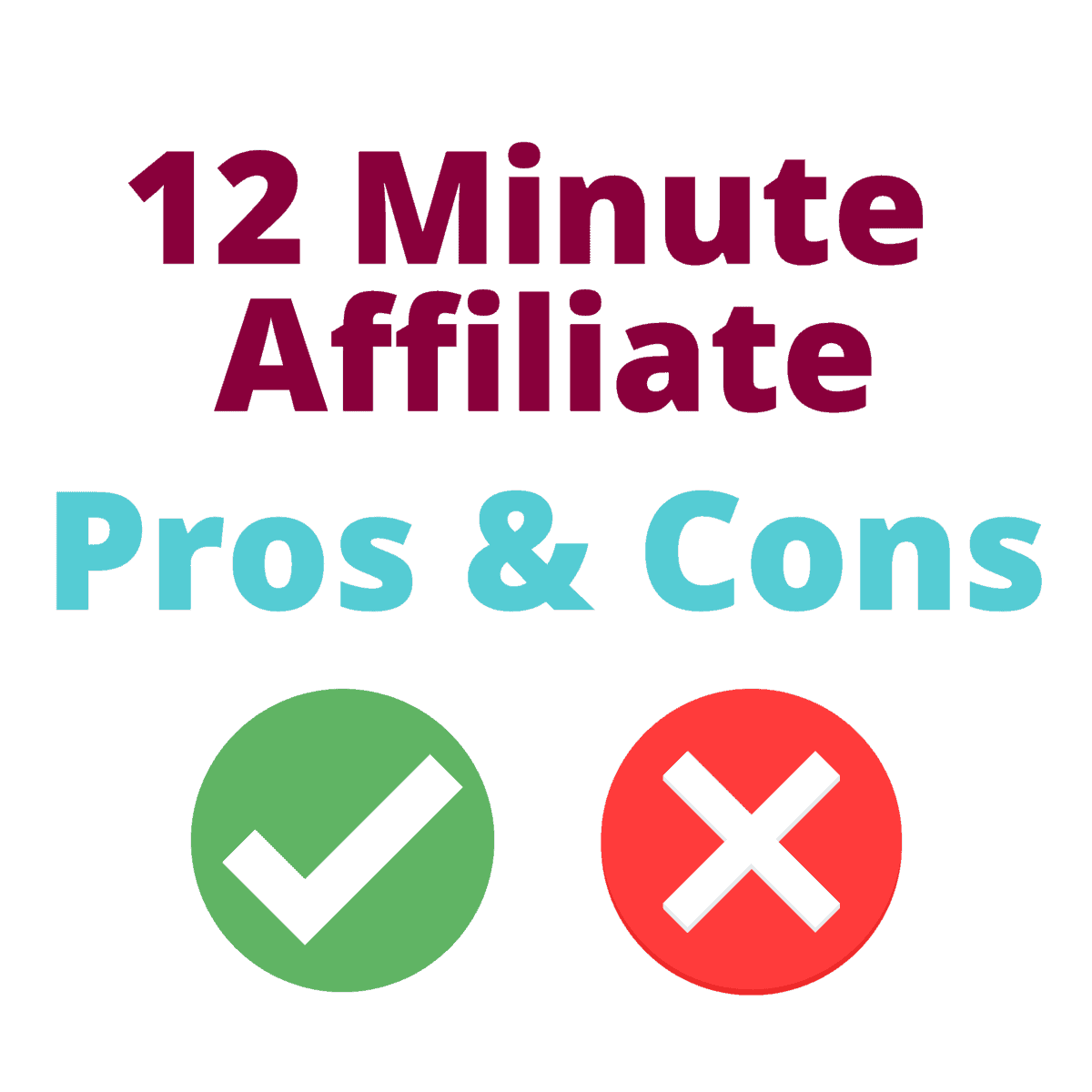 Are you trying to decide whether or not to start your home business with the help of 12 Minute Affiliate? Here are some pros and cons to help you consider:
What I Like
Done-for-you system – 12 Minute Affiliate product claims to do almost all the hard work and all you have to do is pay for it, activate it, and go to sleep while making money online.
It has a trial period and money-back guarantee – you can test drive the system to see if it's right for you and you can cancel anytime if you don't like it, then get your money back.
It is great for newbies who have zero to little idea on affiliate marketing – newbies can take a shortcut and put up their business without investing time and effort learning about the business.
What I Don't Like
While there are some great things about the 12 Minute Affiliate system, I also see more issues with it such as:
You are at the mercy of the system – you don't have a standalone sales page. If something should happen to 12 Minute Affiliate, the business you have built could go away as well.
You don't learn the essential skills – learning the skills of affiliate marketing allows you to innovate with the times and become independent and self-sustainable if you choose to. However, 12 Minute Affiliate does not provide such training as everything is ready-made for you.
You don't know where the traffic comes from – you don't know the source of the paid traffic, so you can't really tell if they are quality leads and if they're going to convert.
Expensive – not only do you pay a monthly membership fee, but you also pay to get traffic. You'll need an auto responder so you can send out emails and this is not included in the 12 Minute Affiliate package. They recommend using Aweber which costs $19 per month for 500 subscribers.
Pre-selected products to promote– this might not be an issue if you're not interested in the preselected niches.
Limited templates– they have limited templates to choose from. The chances are high that you'll be using the same sale page templates others are using.
Competition- what happens if a lot of people purchase it? You might end up sharing the same traffic that other people are using.
You pay to make money but how much money you can make from it is not guaranteed.
Is 12 Minute Affiliate Legit?
I like what it claims and I like that it was created by a real person with a respectable social media following.
Affiliate marketing is a legit business model but I can't say the same for 12 Minute Affiliate. I am not saying it's a scam but I am seeing many flaws with their system.
Apart from the cons mentioned above, I think the system is too expensive as well. Remember that not all the traffic you buy will sign up.
Even with a high opt-in rate of 20-25%, you would only generate up to 25 sign-ups if you buy a hundred clicks.
A realistic conversion rate is 5%, so out of the 25 subscribers, at least 1 makes a purchase.
Assuming the commission per sale is $50 (which is already on the high side), you only make $50.
I couldn't find on their website how much this paid traffic would cost, but another website claims 100 clicks would cost $99.
If that's the case, you would lose money. There are also other expenses you need to pay for such as your auto responder and 12 Minute Affiliate membership.
Is 12 Minute Affiliate Worth It?
Well, you already know my answer. I am not a fan of it, so for me, it's not worth wasting your time on it. This is just me, though.
If it works for some people, I still believe that it's not really the most sustainable way to make passive income online with affiliate marketing.
It can fail and crumble and your business could go down as well.
If you are going to use the 12 Minute Affiliate system in your business, consider the costs and risks involved. Also, remember that 12 Minute Affiliate has put up a disclaimer that success is not always guaranteed.
For me, the best way to do affiliate marketing is by building it from scratch, and here are my reasons why:
You have full control of your site and you can customize it however you like.
You can promote any product you like and believe in.
Websites are digital assets. Since you have a standalone site, you can sell your site.
You can use free traffic methods.
No need to pay an expensive subscription to make money as an affiliate marketer.
If you want to build your own affiliate website from scratch, check out this simple step-by-step guide. It will only cost you less than $4 per month to get started and you'll have full control of your site.
I also recommend checking out my blogging guide if you want to learn how to start a blog and make money. Affiliate marketing is one of my favorite ways for making money from this blog!