Welcome to my Income Report for September 2018
Hi guys, I am so excited to share today how much I've earned from blogging last month! I normally don't blog about blogging but today, I wanted to share with you what I've done to improve my traffic from 10,780 pageviews in August to 34,258 in September and over 45,000 in October. I hope that you will get something from this income report and help you in your blogging journey.
UPDATE ( July 6, 2021) – From earning $500/month, now my blog is generating a full-time income, which is more than I had truly hoped for when I first started. I still can't believe it!
If you want to get started and need help, check out how to start a blog and make money in 2021! This is a detailed post that will walk you through starting a blog from scratch, teach you to make money blogging as well as how to generate traffic to your new blog!
---
WHY I PUBLISH MY BLOGGING INCOME
Please skip the next part and head directly to the income details down below if you are not new here or don't care about why I write this kind of post.
These Income Reports started out as Goals and Progress Update where I wrote about my online income (freelancing) and minimalism progress. In September though, I decided to only write about income related to blogging as it is what most of my readers are more interested in. I also think it's more fun to write about because blogging income is dynamic and changes from time to time. I also thought that writing these income reports allows me to reflect on my progress and failures in blogging, and to motivate myself to keep pushing through.
Other than personal reasons, I also want these income reports to be an avenue for me to share what I've learned hoping to help others as well.
---
WHAT HAPPENED IN JULY AND AUGUST?
Well, in July and August my pageviews went down and honestly, I felt really sad.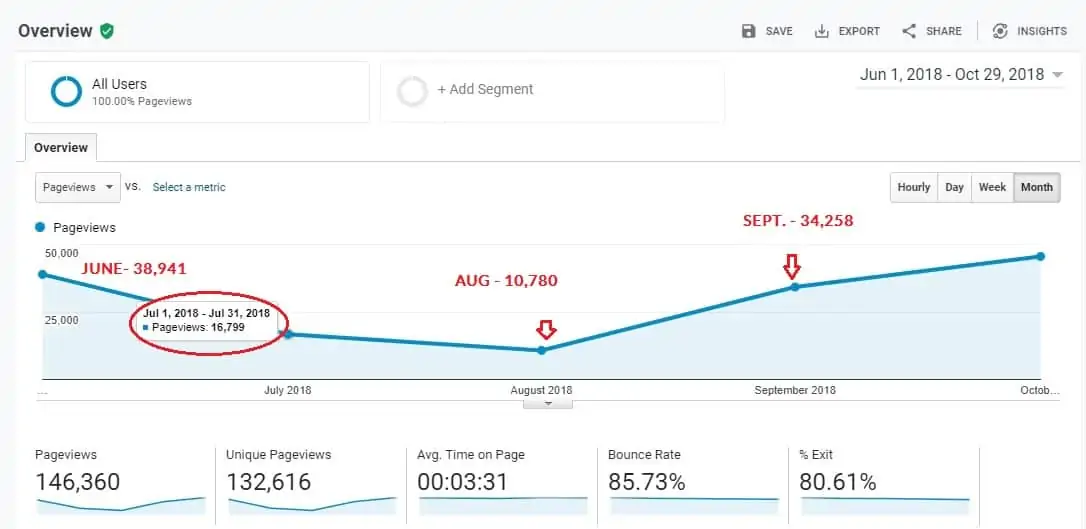 As you can see in the picture below, from 38k pageviews in June, my blog traffic dropped to 16k page views in July and 10k pageviews in August.
Pinterest
Then, my Pinterest views also dropped from 700k to 200k per month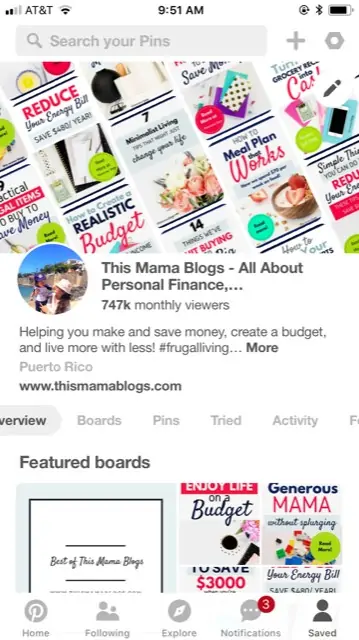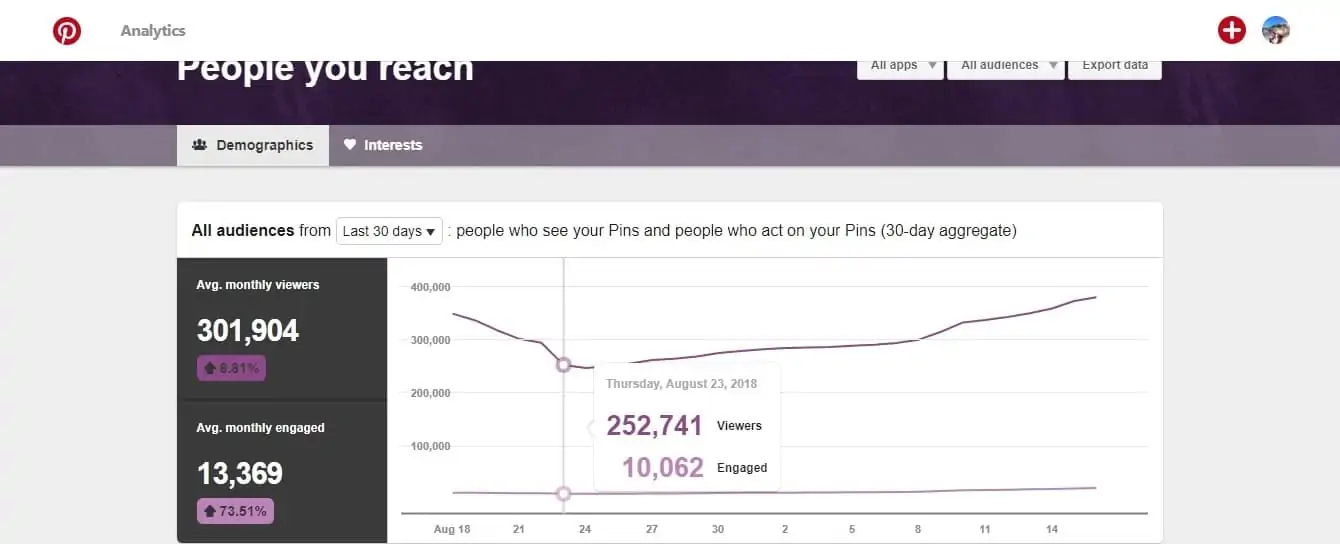 I was sad and frustrated because I know that I want to earn money through this blog eventually, but my efforts were not generating results.
One thing I am glad I never did was to give up. Instead, I did a lot of reading and read other people's income reports like. That's how I stumbled upon this Pinterest eBook.
Like many people, I was also skeptical of paying for blogging products thinking I could find the information I need online. I was scared that they would not work or were just a waste of money. BUT I am glad I took the plunge and purchased the product.
Two to four days after implementing the strategies in this eBook, my Pinterest views started improving. After about a month of implementing the strategies, my Pinterest views increased from 200k to 500k and my pageviews from 10k to 34k and then to over 45k.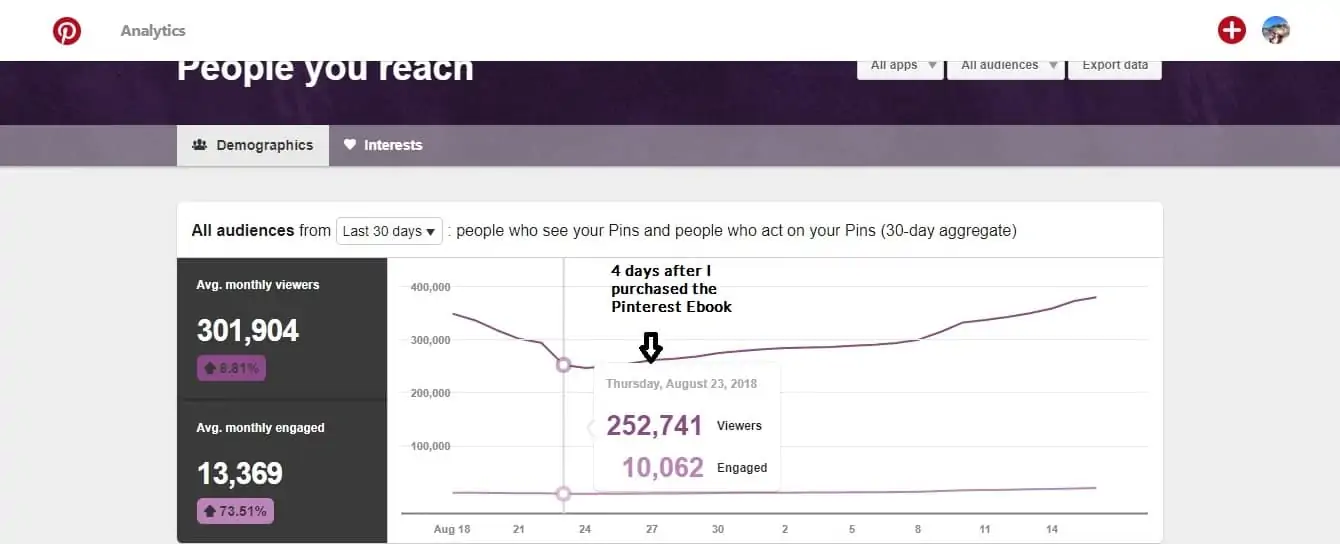 I realized that I was repinning too much which probably affected my engagement rate on Pinterest. Lesson learned: Don't go overboard in repinning a post on Pinterest or Pinterest might see it as spamming.
---
Update (July 6, 2021) : I wrote a more detailed post on how to use Pinterest to make money. If you want to learn more about it, check out How to Make Money on Pinterest.
---
If you are a new blogger and have no idea how to use Pinterest to make money through your blog or you have been using Pinterest for a long time but you're not really gaining traction through it, I can definitely recommend this product for you.  It is jampacked with valuable information ( with 170+ pages!) that's really worth your money.
This small investment of $35 helped me make over $500 through ads in September.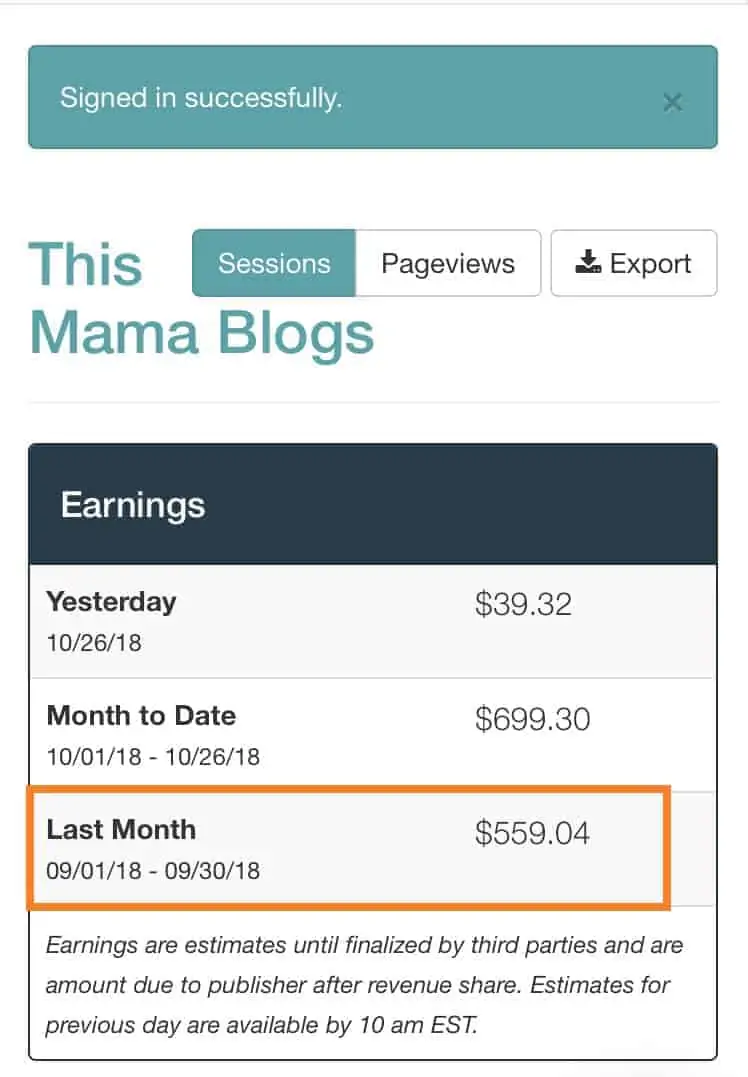 Blog Income Breakdown
If you've been following my blogging journey, you may have noticed that I skipped writing income reports for July and August 2018. Honestly, I was really sad about my blog's performance in July, so I spent the previous months trying to figure out what went wrong, reading other bloggers' income reports to learn from them, and implementing new strategies to improve my blog's traffic. But to be transparent with you and for the purpose of documenting my blogging progress, here is how much I earned in July and August.
July 2018 Income : 239.61 USD
Ads: 214.11
Affiliate (Ibotta, $5 Meal Plan etc. ): $25.5
August 2018 Income: 174.5 USD
Now let's talk about my September 2018 Blogging Income:
Ads (Mediavine) – $559 ( as shown in the picture above)
Affiliate Income- $37
I've just joined the following affiliate networks:
Total Blogging Income in September 2018: 596 USD
GOALS
I want to focus next on improving my content/writing, creating better pins, learning more about affiliate marketing, and implementing SEO techniques.
THE TAKEAWAYS
Lesson learned #1: Do not be afraid to invest in the right blogging resources
One thing I've realized is that money spent on learning is usually well worth it. As I've mentioned earlier, I was afraid of buying blogging eBooks or courses thinking they are not worth the money or that I may find the information I need online for free. But who has all the time in the world to research and try out every strategy there is? I believe investing in the RIGHT resources will help you save a LOT of time second-guessing what really works or not.
Recently, I've also purchased (FINALLY!) Making Sense of Affiliate Marketing, the course I had been wanting to buy since I started this blog but never did because of fear. With only $37 in affiliate income in September, obviously, it is the area where I want to improve next. So, let's see what happens after implementing the strategies I'll learn from this course! By the way, if you didn't know, the creator of this course makes $50,000 per month from affiliate marketing alone, which is crazy!
Lesson learned #2: Master one social media first.
When I started blogging, I was all over the place. I was in every blogging group I could join and I was on Twitter, Google+ and Facebook. And I even started my own FB group–which I eventually closed BTW because it no longer supported my goals.
I spent a lot of time promoting my blog on various platforms and I was not really getting anywhere. It was only when I started focusing on Pinterest that I started seeing results. My traffic started growing without having to be active on all Facebook groups or growing my followers on Instagram and Twitter.
Lesson learned #3: You can't learn it all in a day.
And you can't learn it all in a week, month, or maybe a year.  But you don't have to learn it all to get started. When I started this blog, I knew nothing about how to create a blog, more so about how to make money blogging but I decided to learn as I go.
---
BLOGGING RECOMMENDATIONS
Tailwind– Level up your Pinterest game using this scheduler. Tailwind helped me grow my Pinterest followers organically to 37k.
Stupid Simple SEO– One of the things I regret not investing in when I first started is SEO. I really recommend learning SEO from the get-go. The earlier you start SEO, the earlier you'll get traffic from Google.
Canva Pro -This is where I get all the images I use on my blog and where I create my graphics for Pinterest. It's also beginner-friendly! It's definitely one of the best tools I believe new blogers should invest in.
---
Love Reading Income Reports?