Are you looking for ideas on what to sell to make money? I think we can all agree that selling is one good way to make quick money. And with this wonderful thing called the internet, it is now easier more than ever to sell things and make money even when you're from home! So, if you're wondering what are the easy things to sell online, then this post is for you.
I've listed the business ideas in two parts: one for things you can make and sell online for passive income and another for things you can make and sell online easily for extra money.
Best Things To Sell For Passive Income
Set up your own online business and make money from these passive income ideas.
1. Feet pictures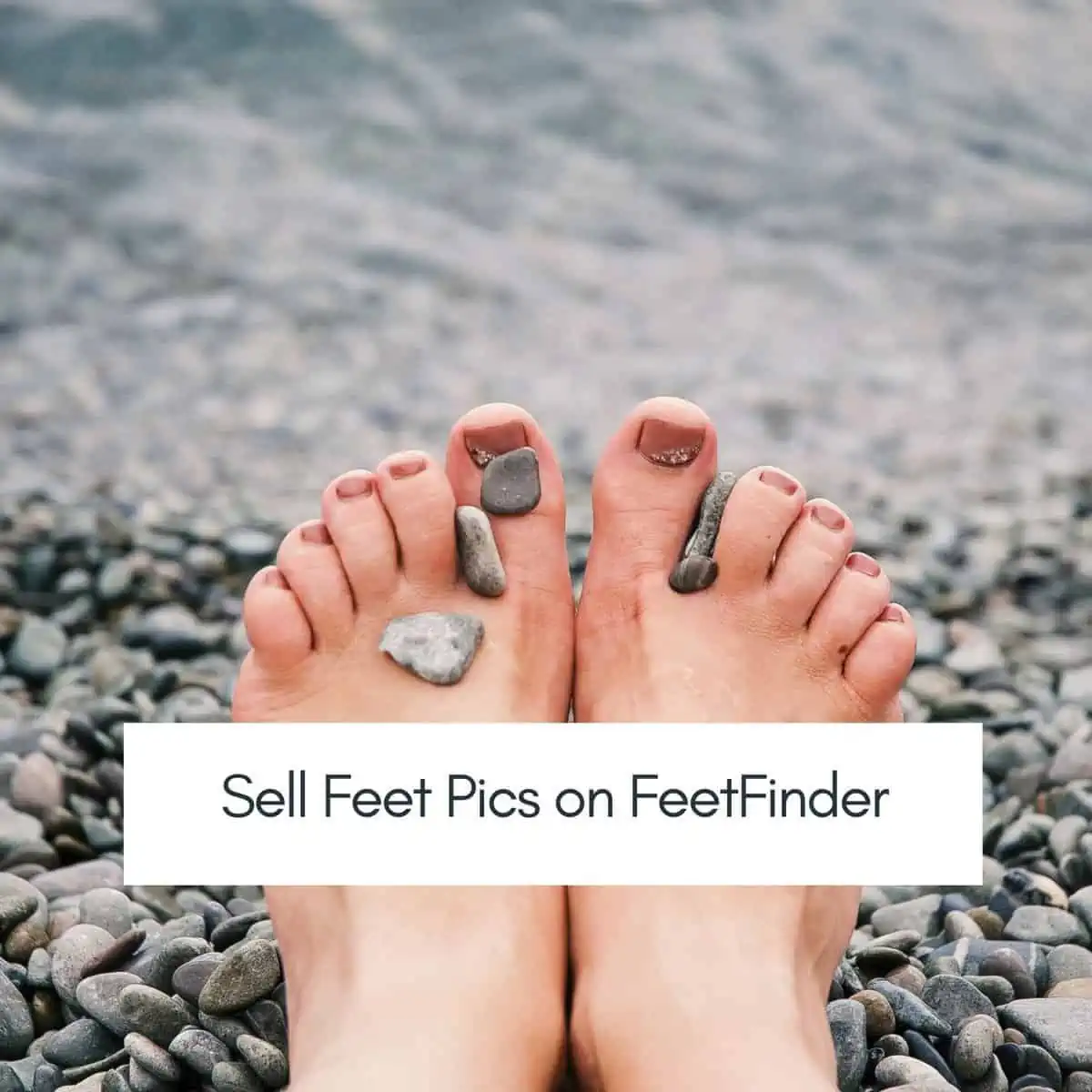 Selling feet pictures may not be everyone's definition of a conventional business idea, but hear me out. There's huge market demand for feet pics, and if you have a pretty pair of feet, it's good to make some extra money from them.
One of the most important factors in implementing this business idea is identifying the best online marketplace to sell feet pictures. I have written tons of reviews on different websites and platforms for selling and buying feet pictures, and in my opinion, the best one among them is FeetFinder.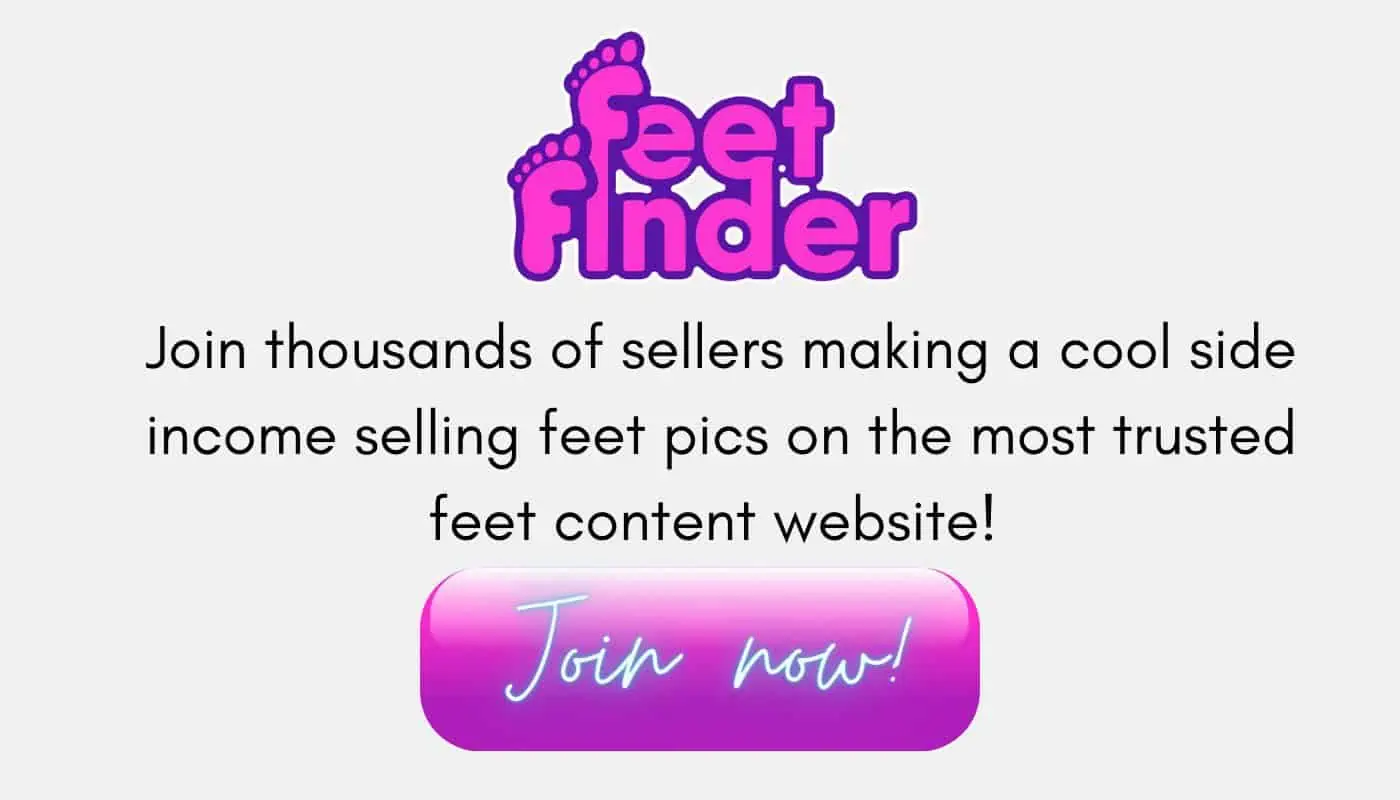 On FeetFinder, you make passive income by taking high-quality photos of your feet and listing them on the website. You can make money in three different ways: buyers pay a flat monthly subscription fee to access all your feet content, buyers pay to unlock specific feet photos and albums, or they pay you for custom feet pic content.
FeetFinder is the best platform to establish your online business selling feet pictures for a lot of reasons. First, it is safe and secure. Every member goes through an ID verification process to ensure that everyone is a real person (no scammers or fake accounts). As a seller or content creator, all financial transactions also go through the platform, ensuring you get paid.
Finally, it is a marketplace dedicated to buying and selling feet pics only, and you can sell feet pics anonymously by opting for an alias and not showing your face. So if you want to run your own business with minimal upfront investment and good earning potential, I suggest selling feet pictures on FeetFinder.
Related: FeetFinder Review
2. Online courses
Another brilliant thing you can make money from is selling online courses. With this business idea, you capitalize on your knowledge and expertise and create a course to help others.
Students pay to access your course, therefore generating passive revenue for you. You generate recurring income for every access, making money while you sleep or work on other projects!
You can do this using Teachable, a platform where you can upload your course for your students to access. The good news is you can get started using Teachable using their free plan.
You can sign up with Teachable for free here and start earning before you pay.
3. eBooks
Like online courses, the bulk of the work in creating e-books is on researching and writing. Once you have it all together and make the e-book ready for download, you make money passively.
Also, you can make and sell ebooks on almost anything, so it's a really profitable home business idea. And the best thing about this business idea allows you to work in your own schedule, giving you time and location freedom.
You can sell eBooks on your own website or via platforms like Gumroad, SendOwl, Lulu, Sellfy, Blurb, Amazon Kindle, and BigCommerce.
4. Stock photos
You can also make money online selling stock photos. Take high-quality photos of anything: pets, travel spots, everyday life, portraits, etc., and sell them on stock photography websites. Licensing your photos is a guaranteed way to earn passive income over time. The more high-quality and relevant photos you possess, your earning potential will be higher.
5. Digital products, printables, and templates
Digital printables and templates are also some of the best things to make and sell online. If you have plenty of creative ideas for journals, meal plans, budgeting templates, social media templates, wall art, and other things that people can download, then make and sell them online! You can make high-quality and customizable digital products on Canva, list them in your Etsy shop, and sell them online without you having to watch the store at all hours.
6. Low/No content books
Another easy thing to make and sell for passive income is low/no content books. These are materials with super minimal content, such as planners, lined notebooks, coloring books, etc. Many people usually sell low-content books on Amazon KDP, but others also sell on Etsy and Lulu Press. When making low-content books, think of a niche market. Perhaps you want to make notebooks for professionals, coloring books for students, or planners for moms. Once you're done creating them, sell them online and make money from each sale.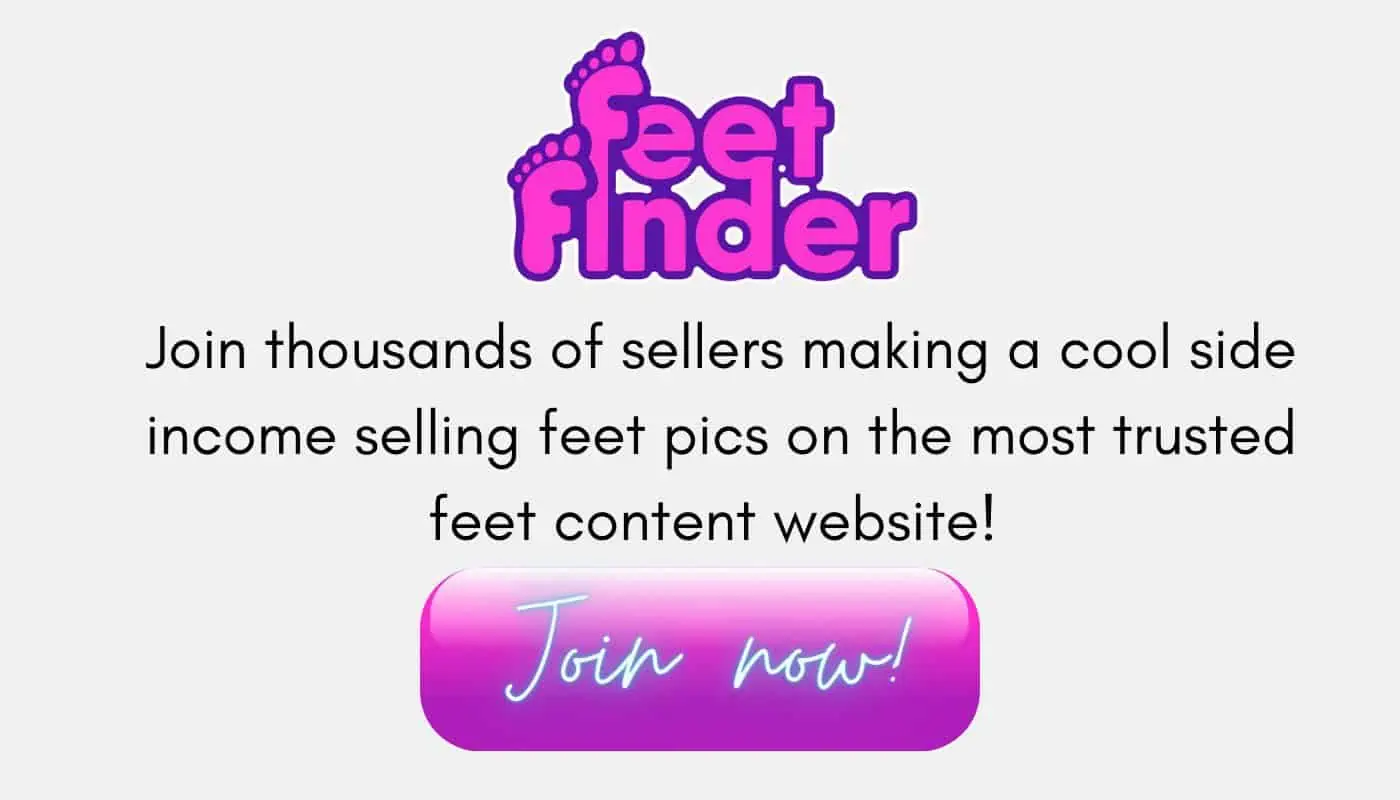 7. POD Designs
You could also make money from your God-given talents besides handmade items. For instance, if you have a creative flair in you, you could make and sell POD or print-on-demand designs. POD is a solid business idea for those with a lot of creative talent but finite financial resources.
Your main task as a POD artist is to make and sell designs that would be printed on merch products, such as T-shirts, caps, pens, hoodies, and more. You could sell online through a third-party eCommerce store like Redbubble, your own online store or website.
8. Affiliate products
If you spend a good amount of time on social media, chances are, you've seen people flexing products on their feeds. But they're not just doing this for fun. They follow a business idea called affiliate marketing, wherein they promote products/services, followed by a unique link or code where their friends can purchase said items.
With affiliate marketing, the bulk of the work is making engaging, useful and relevant content regarding the product. You earn a commission when someone purchases the product through your affiliate link. And you make recurring income from that same link, and you won't have to deal with the logistics, shipping process, and customer service.
9. Rent out spare space on Neighbor
Got a vacant garage, basement or attic, a spare bedroom or driveway and want to make money from them? Rent them out on Neighbor. Neighbor is a platform for people looking for and renting out spare spaces on their property to be used for storing stuff. Think of it as Airbnb but for things.
Once you've rented your space, you can kick back and earn some extra cash without having to do much work. Of course, how much you earn depends on how often your renter uses the space and if they pay on time. But don't worry, Neighbor handles all the payment stuff so you can relax and enjoy your passive income.
10. Provide VA services through an agency
Virtual assistance is one of the best freelance or remote jobs for stay-at-home parents. But instead of hustling alone and doing all the work, you can hire more people and build a VA agency to generate passive income. You will be focused more on pitching to new clients while you hand off the primary VA tasks to your team. This arrangement allows you to build your VA business empire and help employ more people down the road.
Other easy things to sell online
While you can make and sell plenty of things online for passive income, you can also consider these business ideas, especially if you want to make extra money from handmade items.
11. DIY Crafts/Homemade crafts
First on the list are DIY crafts. I think the best part of running a craft business is making money doing what you love. And if you're wondering what are the best crafts to make and sell, I've listed here over 70 handmade items you can make and sell on online marketplaces or local craft fairs. The list covers all sorts of creative ideas for home decor, accessories, and other useful things, such as jewelry, pouches, pillowcases, personalized gifts like T-shirts, tote bags, blankets, and so much more!
You can sell crafts online on your Etsy shop, online marketplaces like Facebook, and possibly any other online store you can think of. You could also take your business on-ground by attending local craft fairs, local markets, bazaars, and so much more! It's also good to know that you can start a profitable craft business with little investment and operate it on your own working hours. As your craft business grows and starts to earn good money, you might consider selling crafts on a larger scale.
12. Buy and sell brand items on Amazon, Facebook, and other marketplaces
Selling online on Facebook, Amazon, and other online marketplaces is also an awesome way to make money. Just take a look at this article on Business Insider, featuring a couple who has made millions in revenue selling online on Amazon. According to them, the key to their Amazon success is to spot and follow trends closely. When the movie "Frozen" became a massive hit, they sold Frozen flip-flops and hooded towels on Amazon rapidly. They made sure to ride the trend and make money before it dies out.
13. Subscription boxes business
If you don't have enough skills to sell handmade products, consider a simpler business idea: subscription boxes.
With a subscription box business, you will put together a couple of products for your target audience, depending on your niche market. For example, you could put together a subscription box for pet owners consisting of pet supplies, homemade dog treats, and pet toys. You could also sell a subscription box consisting of beauty products or one that contains baking supplies.
Once you have narrowed that down, sell your subscription box on your website or a preferred online store.
14. Gift baskets
Selling gift baskets is another great business idea you can start with right away. You can make money online selling gift baskets, especially on anticipated events like Valentine's, Mother's Day, and Christmas. You could also sell gift baskets for specific audiences, such as new moms who need at-home pampering, pet owners, people who love cooking, and sports enthusiasts. Focus on putting together personalized gifts composed of high-quality and useful products.
15. Sell used clothes and electronics
Have you got plenty of used clothes and electronics and want to get rid of the clutter? Make extra cash from your old stuff by selling them online. For used clothes, sell them on Mercari, Poshmark, or ThredUp. Regardless of the online marketplace, make sure that your clothes are still in good condition, clean up the stains and take appealing and high-quality photos.
You could also sell old electronics by trading them on Gazelle. This website specializes in buying and selling smartphones and other devices. Simply send the make and model of the device you want to sell to Gazelle for appraisal, and you will instantly receive an offer. If you like the price, send in your device for inspection, and you will get paid the quoted amount if everything checks out. That easy!
16. Customized T-shirts
The T-shirts business is always a huge hit, but instead of selling plain T-shirts, they should stand out more with customized designs. You can put quotes, memes, graphics, and other designs. Also, consider selling seasonal T shirts for the holidays or special occasions, or create custom T shirts for a specific audience, like sports fans, dog lovers, etc.
17. Tote bags
Selling tote bags is a profitable DIY crafts business and is one of the best handmade products you can make and sell. There are plenty of DIY tutorials for making tote bags to get you started. When making tote bags, consider using high-quality materials and unique designs so that you can price your products more competitively.
18. Bath bombs
Bath bombs are some of the best DIY project ideas that make money. You can make and sell bath bombs with essential oils, vibrant colors, and other organic ingredients. This craft idea requires minimal upfront costs and can be very profitable. You can sell bath bombs in your own store, Etsy shop, and online marketplaces.
19. Body scrubs
Like bath bombs, body scrubs are some of the best handmade items that are in great demand. Many people buy body scrubs for their spa businesses, while others for their own at-home pampering sessions. Also, it doesn't cost much to make and sell body scrubs since ingredients like essential oils, salt, sugar, and honey are usually cheap and readily available on the market.
20. Pet supplies
Loving owners don't mind spending money on their own pets, which means there will always be demand for pet supplies. Homemade dog treats are some of the best things to make and sell in this niche. You could also make and sell adorable pet accessories, such as bandanas, dog leashes, collars, personalized dog beds, and bowls.
21. Personalized kitchen items
For people who love to spend time in the kitchen, these personalized gifts prove to be some of the best products to make and sell:
personalized gloves
personalized chopping boards
personalized salt and pepper shakers
personalized aprons
22. Handmade baby products
Parents often find cute and adorable baby products hard to resist, which means this is an excellent DIY craft business idea you can make money from. Here are the top handmade items you can make and sell within this niche:
Nursery wall art
Teething necklace
Pacifier clips
customized onesies
hair bows and headbands
Baby blankets
toys
crib
mobiles
FINAL THOUGHTS
There are numerous opportunities to create and sell products for passive income. You can sell items such as foot pictures, stock photos, digital products, and printables by utilizing your passions, skills, and expertise. Additionally, countless craft ideas can be turned into profitable ventures, including pet supplies, home decor, and useful accessories. This shows that you can earn money by doing what you love and are talented at, which fuels your entrepreneurial drive and enthusiasm.