Want a thoughtful gift on Christmas for your mom and other moms in your life without breaking the bank? Here's the ultimate guide for the best cheap gifts that are practical and heartwarming for $30 or less.
It's the season to be jolly, and mothers worldwide are probably busy setting up Christmas trees and planning holiday dinners. They're most likely thinking about what to give everybody on their lists without any thought about what they might get themselves.
But the truth is, moms don't really need anything too luxurious or fancy. The perfect gift is one that's given from the heart and is practical — one that she can really use. So if you're looking for the best presents for your mom and want to stay on your budget, here's a list of brilliant gift ideas for inspiration!
Pro-tip: Most of these items also make the perfect cheap Mother's Day gifts and even birthday gifts for moms, so make sure to save this list for later. Make every dollar count with these best gifts for mom!
This post contains affiliate links. I may earn a commission at NO extra cost to you for your purchases made through these links. Disclosure.
PIN THIS FOR LATER!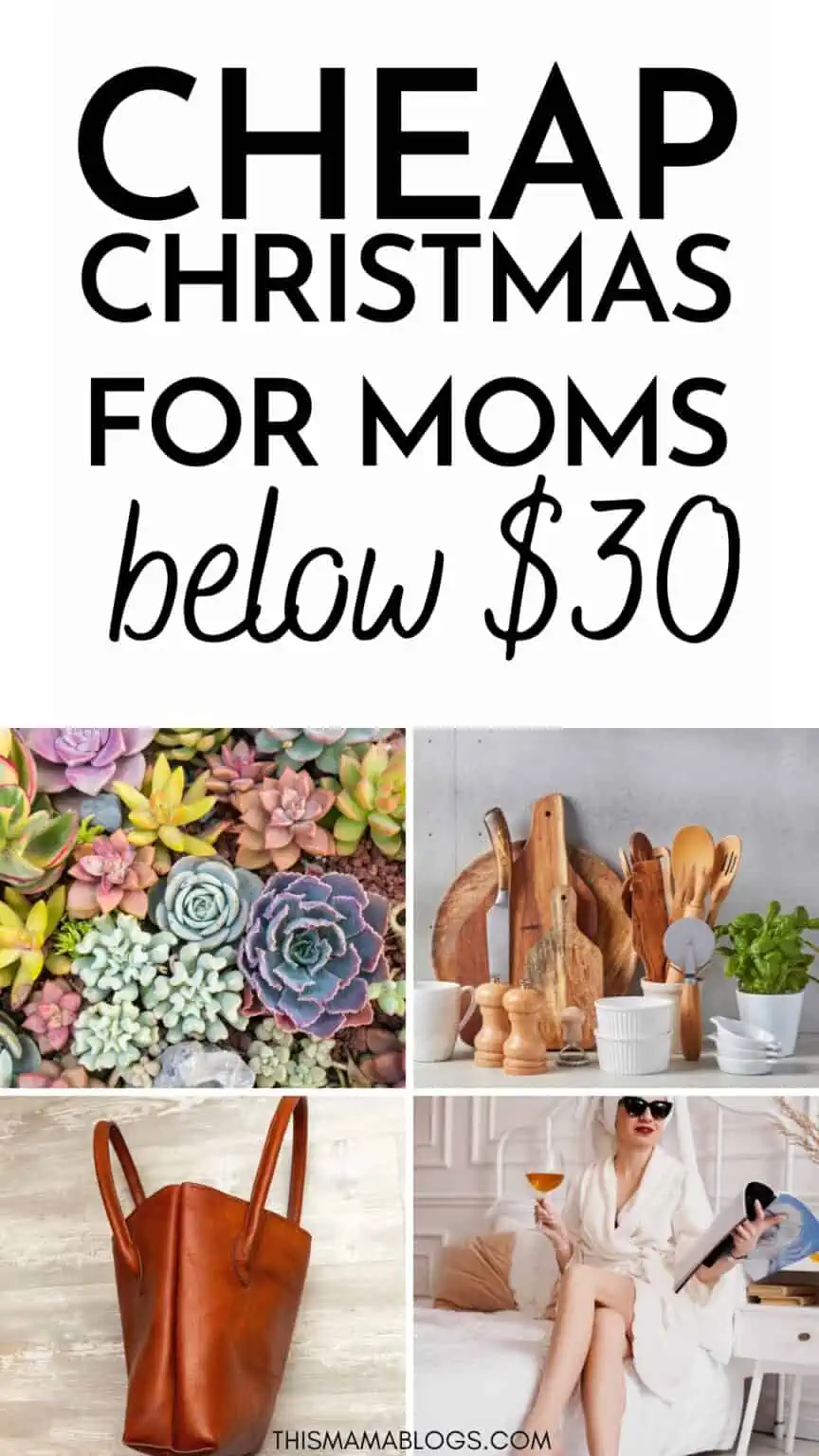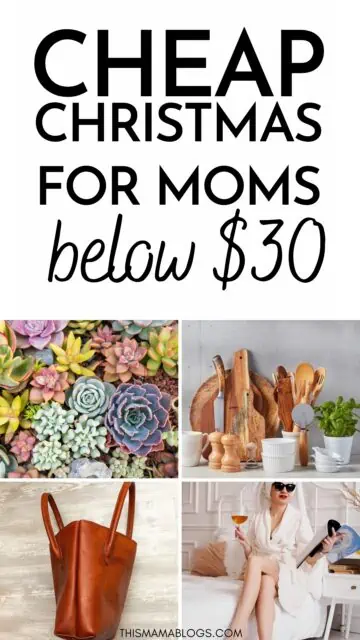 1. Succulent Seeds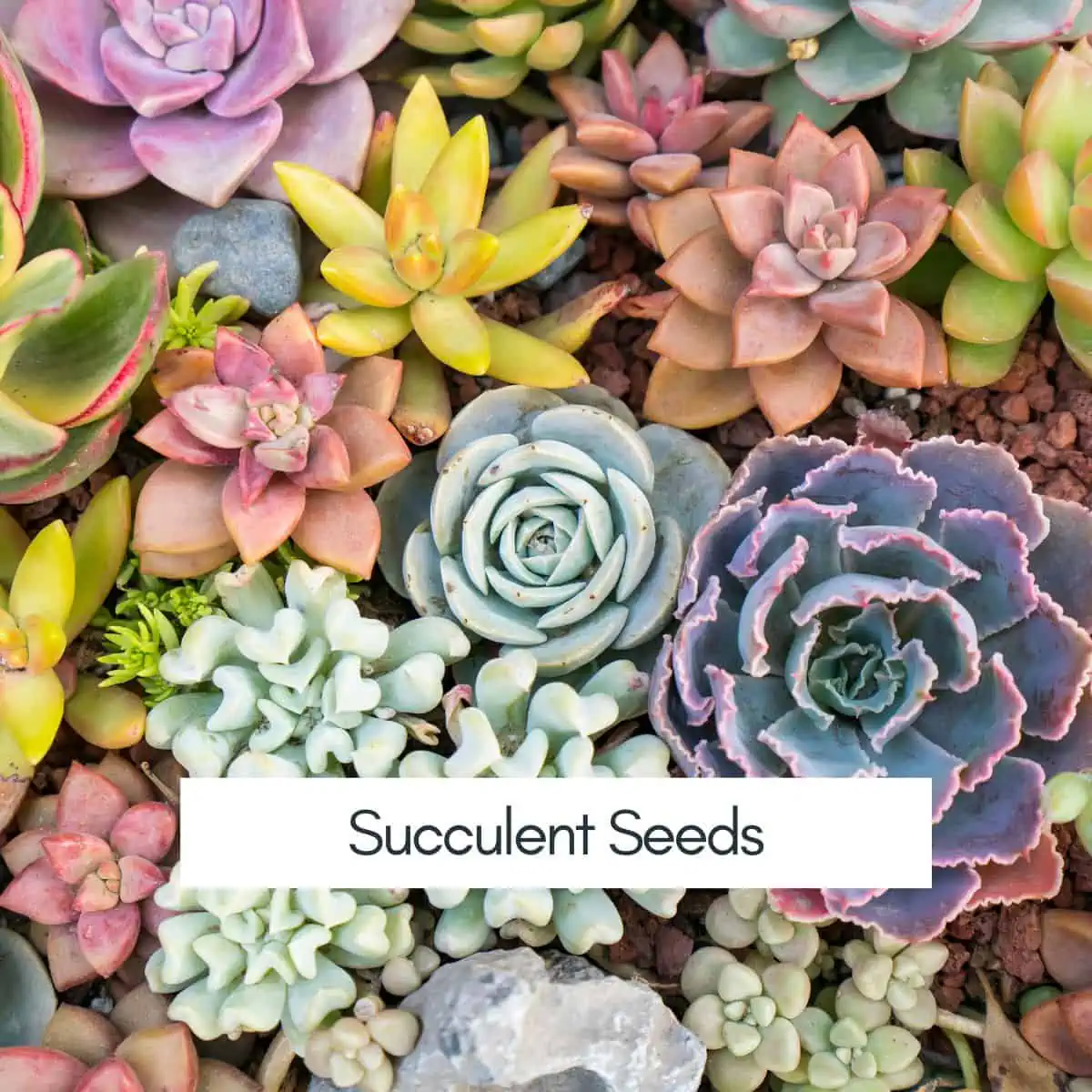 If your mom has a green thumb, succulent seeds would be an excellent gift for her! Growing succulents can be rewarding, and the plant will always remind your mom of you as she takes care of it. This is one of the unique gift ideas you can give your mom, and it is perfect since succulent seeds are so cheap!
If you have extra money, give her this succulent and cactus seed kit for planting which includes planters, soil, drip trays and seeds.
2. Essential oils set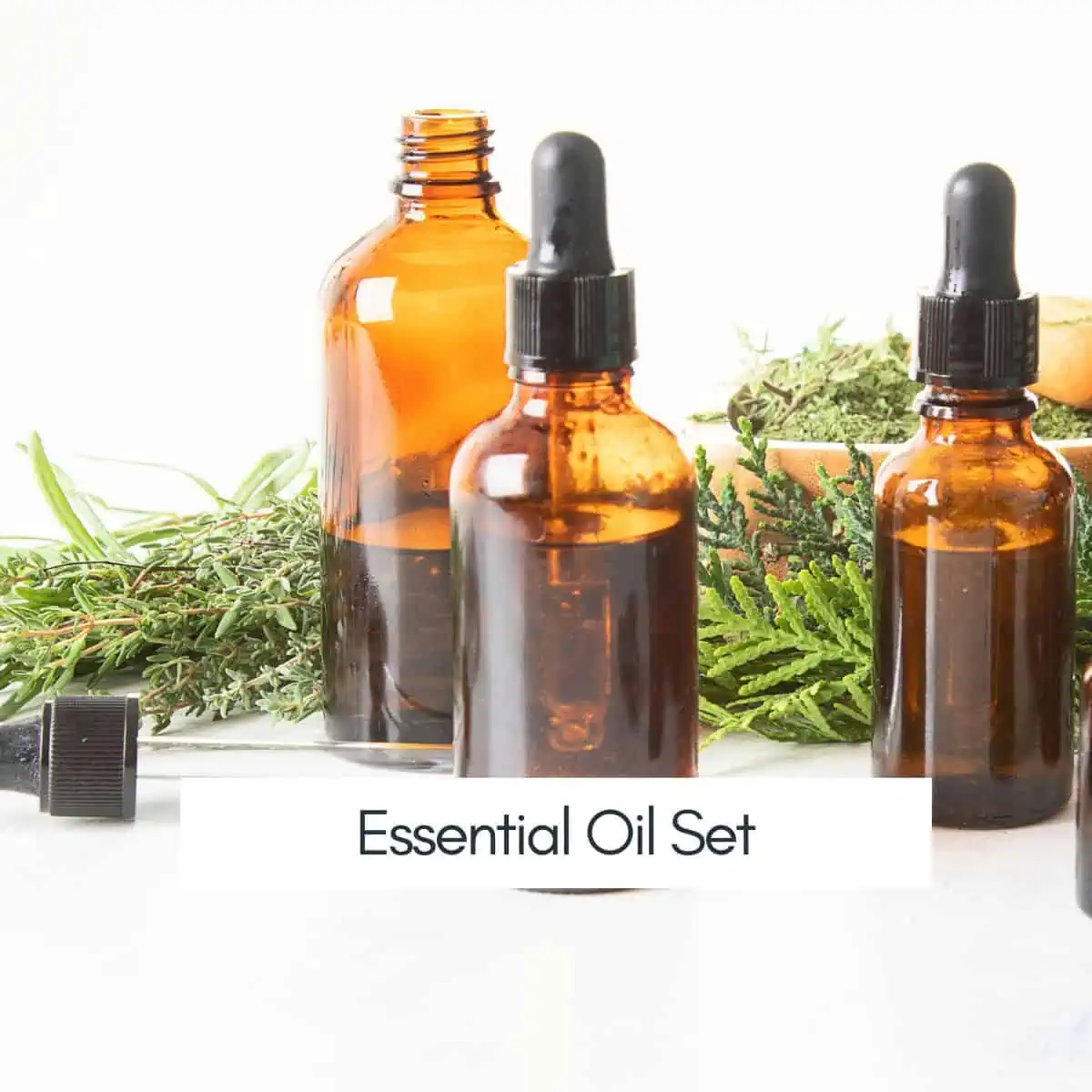 An essential oils set is one of the most thoughtful gifts I could recommend that always delight moms. Essential oils offer aromatherapy and are perfect for skin care and massages. This boxed set comes with 30 scents, so it has everything she needs, whether she wants good sleep, relaxation, or a perk-me-up.
3. Paperback Journal
A journal is a rather sentimental gift that I know most moms would appreciate. It is a great Christmas or Mother's Day gift, as it reminds moms that they are unique and doing an excellent job. Plus, this mom's journal comes with positive affirmations so she can always see the brighter side of life.
4. Lip Balm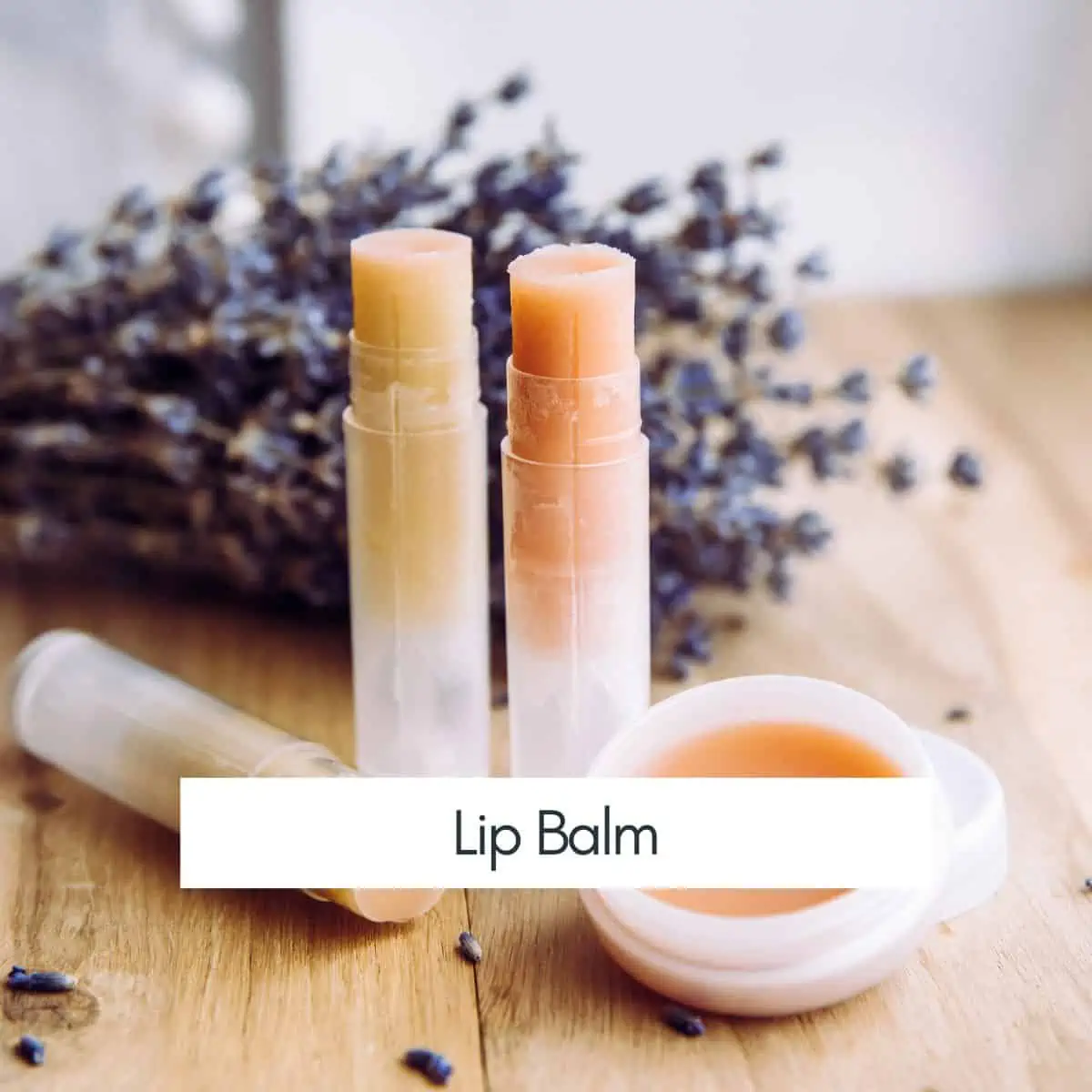 Moms often neglect to look after themselves because they're busy taking care of everybody else, and that's why lip balm is a great gift for them. These lip balms provide extra moisture to soothe dry lips and are made with natural ingredients, too. All Mom needs is to keep this in her purse and wallet, and she can have a moment of "self-care" anytime, anywhere!
5. Bath Bombs
Bath bombs are also some of the best cheap gifts you can give to moms on Christmas or Mother's Day. Mom will appreciate soaking in fragrant bath bombs as she unwinds after a long day, taking in the beautiful scent these bath bombs give off while letting her relax for a while. This bath bomb gift set is perfect for moms who want to level up their "me time."
6. Blank Recipe Book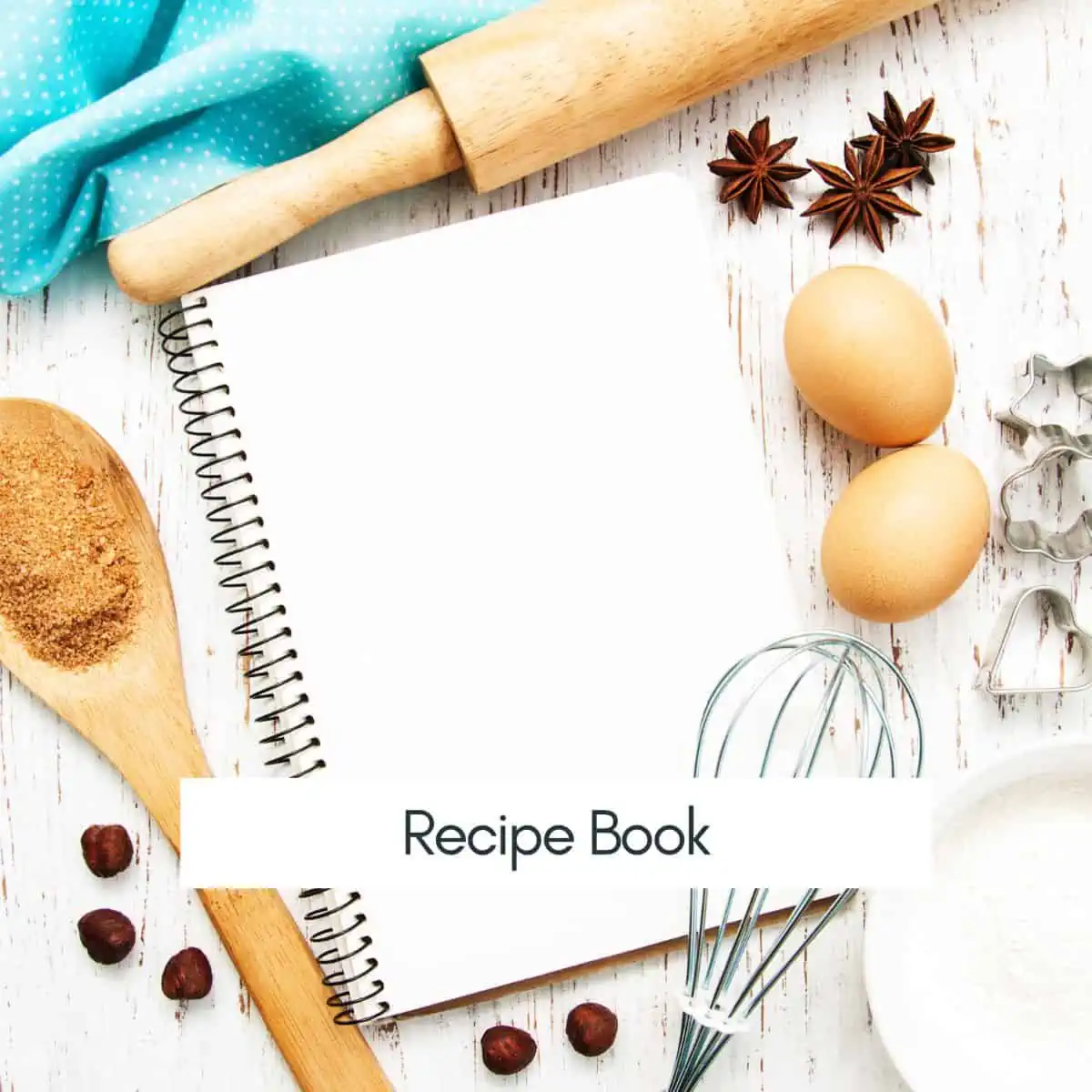 Moms who love to cook will surely appreciate receiving a blank recipe book where they can write down their best recipes. This precious gift could come in handy in years to come, as it is passed down among generations. Putting her photo inside and writing a special message can make the recipe book even more dear to her!
7. Mom Keychain
The perfect gift for moms doesn't have to be expensive or extravagant. They'll appreciate even the tiny and thoughtful things, such as this cute mom keychain. You can order one with your mom's name on it and write down a short message for a personalized touch. Moms hold onto their keys daily, so a personalized keychain will be a practical and thoughtful gift for her.
8. Classic White Sneakers
Moms who want to look put together and stylish even while running errands will genuinely benefit from a pair of classic white sneakers for everyday wear. These sneakers can easily be incorporated into a wardrobe plan so that Mom can dress up or down depending on the location or occasion. So, if you're looking for cool but cheap gifts, consider getting her a pair like this.
9. Customized Photos on Wood
Consider these customized photos on wood if you're looking for sentimental Christmas presents or Mother's Day gifts for moms. They're a great gift because photos hold so much meaning. Photos are laser engraved onto sustainably sourced wood, so it's eco-friendly. This also makes great home decor; your mom will surely squeal in joy when she opens the gift wrap!
10. All-Natural Body Scrub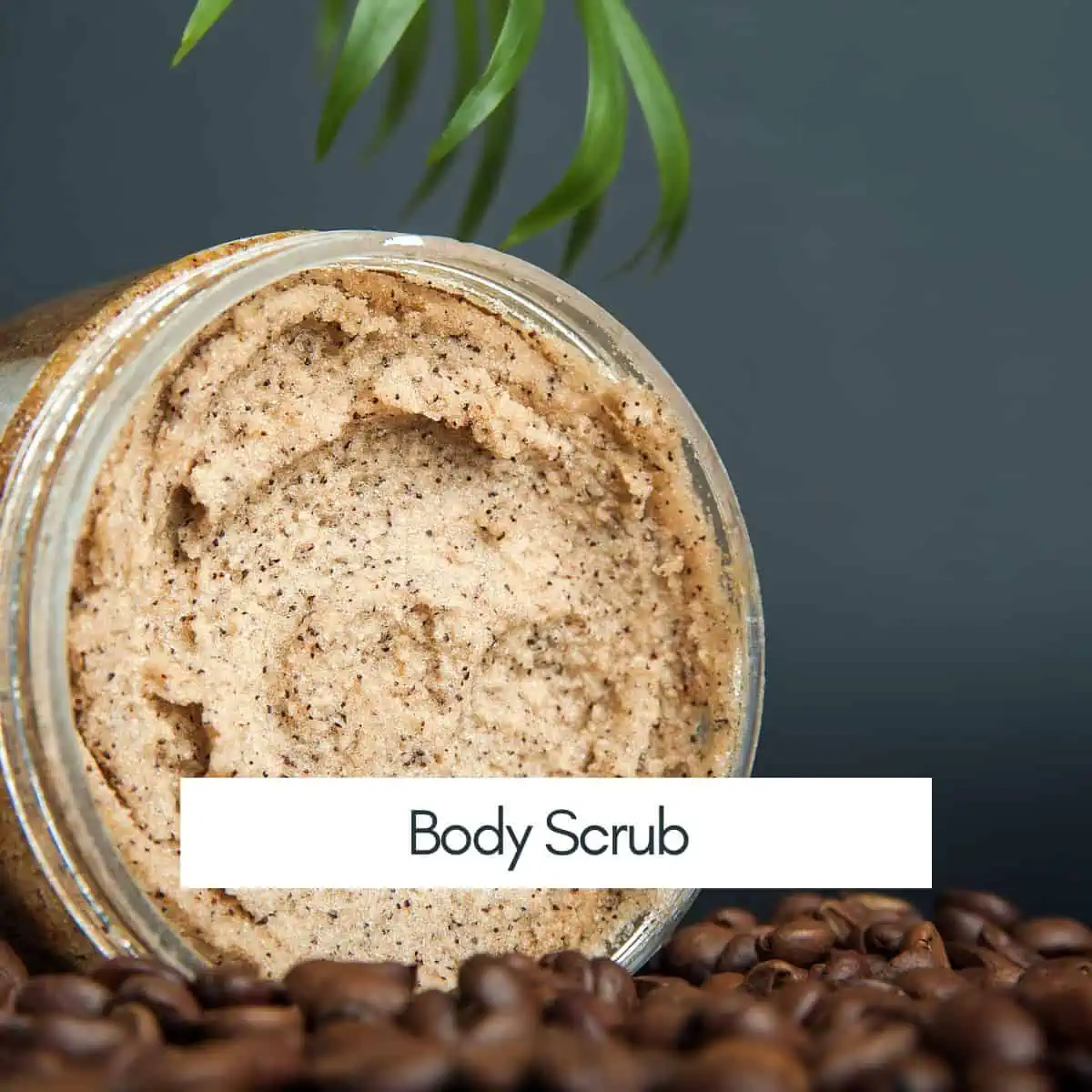 One way to make moms feel loved is to give them products that make them feel and look good, such as this all-natural body scrub. With natural ingredients to help her achieve softer, glowing skin, this is one of the best Christmas gifts you can give her!
11. Reusable Coffee Cup
A reusable coffee cup is one of the best cheap gifts you can give a mom who can't live without her coffee! This comes with a leak-proof lid and double insulation to keep her coffee cold for 18 hours or hot for 7 hours, and has a textured firm grip so she can hang onto her coffee wherever she goes and whatever she does! Indeed, this is one of the most thoughtful Christmas gifts (even Mother's Day or birthday gifts) for coffee-loving moms!
12. Charcuterie Board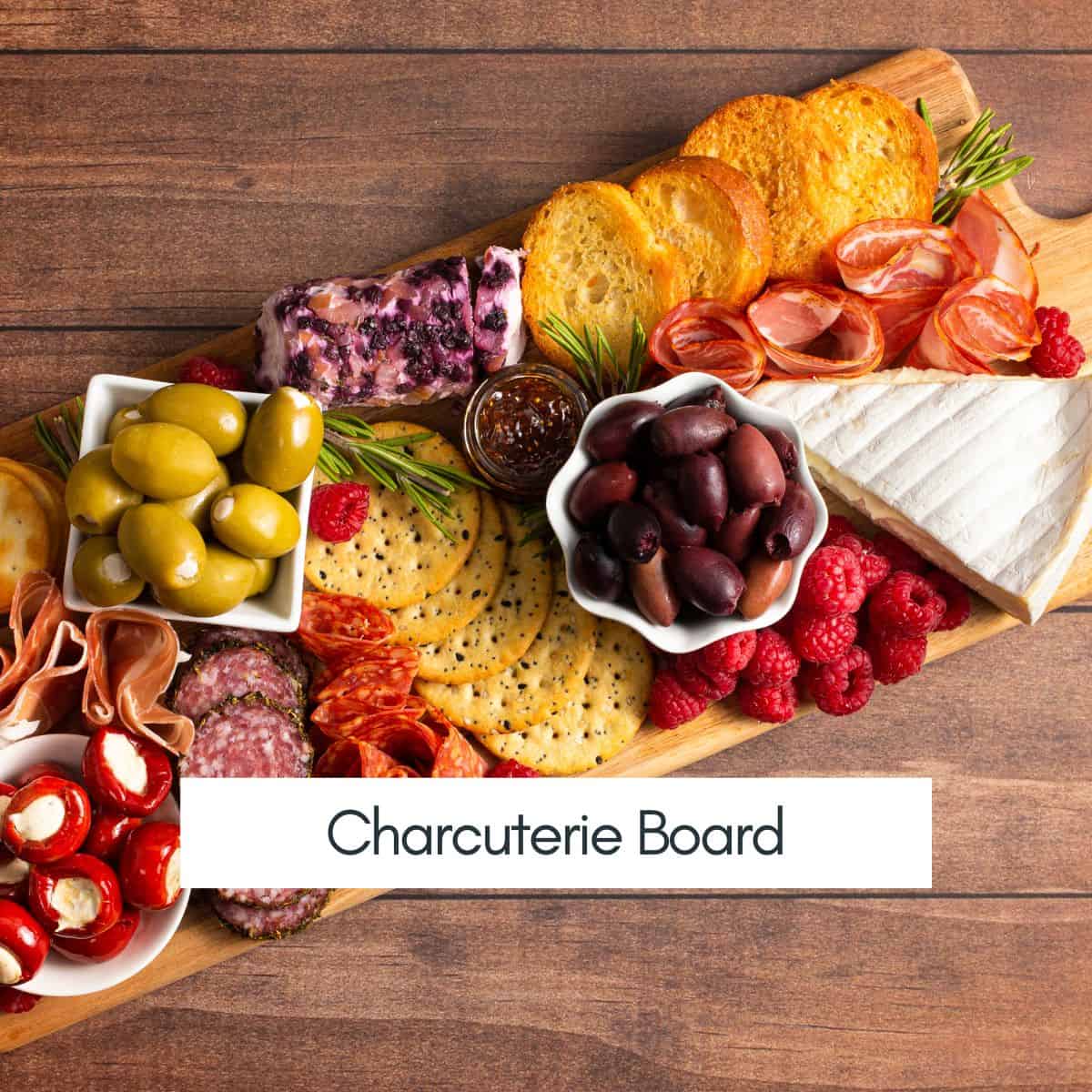 Make your game night more exciting by serving cheeses, cold cuts, and crackers on this adorable charcuterie board. This is one of the best gift ideas for moms who love to entertain with the family on a weeknight or host intimate parties with their friends.
13. Spa Gift Set
When it comes to gift ideas that can't fail, this spa gift set will surely bring a smile to your mom's face. This set is composed of an ocean-scented candle, bath bomb, hand cream, and so much more, and now Mom can have the luxury of pampering herself at home. It's a complete set, and you're still within your $30 budget.
14. Customized Apron
Moms who spend so much of their time in the kitchen will surely enjoy this customized mom's apron. It is made of high-quality material and comes in various colors. Plus, you can personalize it with mom's name in a font you like. It is such a perfectly thoughtful gift any mom will love!
15. Motivational Mug
Some people may think that mugs are overrated as presents, but I beg to disagree, especially when that mug comes with a motivational quote that mothers need to be reminded of occasionally. Any mother would love to read something positive and powerful while she's making coffee, and this is just the perfect gift for that!
16. Fleece Socks
Moms always think of others before they think of themselves, so simple yet thoughtful gift ideas such as this pair of fleece socks can truly make an impact. These fleece socks are designed to keep your mom's feet warm; they have strong silicone grips to prevent slips. These come in adorable, vivid holiday colors and are utterly cheap, too!
17. Leather Tote Bag
If your mother is the type to carry everything in her bag, then a new tote bag would make such a perfect gift for her. This gorgeous leather tote bag is so roomy it can accommodate everything from snacks and powerbanks to books and tablets. Its classical style looks good with any outfit.
17. Fleece Blanket
A warm and cozy fleece blanket is another perfect gift for moms. They're ultra-soft and lightweight, so curling up in bed or on the couch while reading a book is tempting. These blankets are selling at such a reasonable price, it's wise to get one for yourself!
18. Travel Toiletry Bag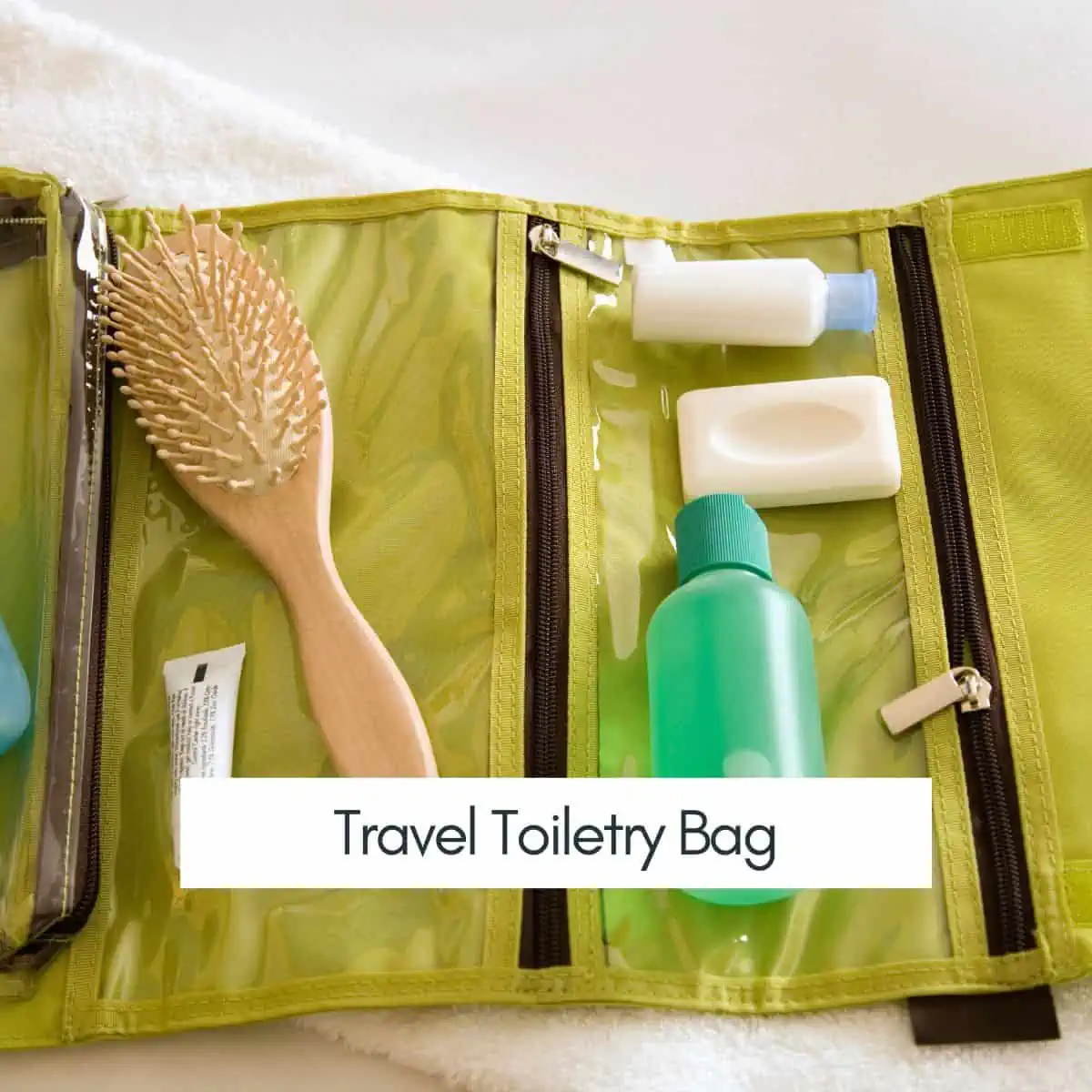 For the mom-on-the-go, one who's always on the road (or the plane), a travel toiletry bag is one of the best cheap gifts.. This toiletry bag has a large capacity, four compartments, and a sturdy zipper closure. And the best part is she can spread it open and hang it by the bathroom door so that every product is accessible. How cool is that?!
19. Bedroom Slippers
Nothing beats the comfort of sliding your feet into a pair of warm and comfy slippers, and that's why memory foam slippers make such great gift ideas for moms! These bedroom slippers feel warm and cozy, yet they're surprisingly durable. The interior is made with memory foam, which helps lessen foot pain and stress.
20. Spice Seasoning Set
You can never go wrong giving your mom a spice seasoning set, whether it's Christmas or Mother's Day. Spices are kitchen staples, so your mom will make so much use of this thoughtful yet practical gift idea. This spice seasoning set comes with9 different spices, each with a seasoning grinder, so you can expect your mom to reach for this frequentlywhen she's cooking for the family.
21. Silk Ponytail Scrunchies
When mom puts her hair up, she means business. Whether looking after her young children or toiling in the kitchen, she grabs a ponytail many times daily. But let's try to level that up by giving her a set of silk ponytail scrunchies, which helps reduce hair damage because it has the right stretch. Your mother may be wearing a messy bun, but silk scrunchies can add a touch of elegance to her look.
22. Packing Cubes
If your mom loves to travel, you will want to get her a set of these packing cubes to maximize her luggage space. Packing cubes make packing more accessible, more organized, and more convenient. This product features double zippers for easy opening and closing, as well as a protective mesh material to safeguard delicate fabrics. This is indeed one of the best gift ideas for jet-setting women!
22. Customized Kitchen Utensils
Make cooking create happy memories by giving your mom a set of these personalized kitchen utensils. These are silicone spatulas with wooden handles; you can have them engraved them with an icon or text of your choice.
23. Luxurious Robe
Surprise your mom with a luxurious robe — floor length, with two pockets, and made with generously soft fleece. A thick fleece robe is a great way to stay warm indoors during the winter. A luxurious robe is a practical yet elegant gift that reminds her to embrace comfort and luxury daily.
24. Gratitude Journal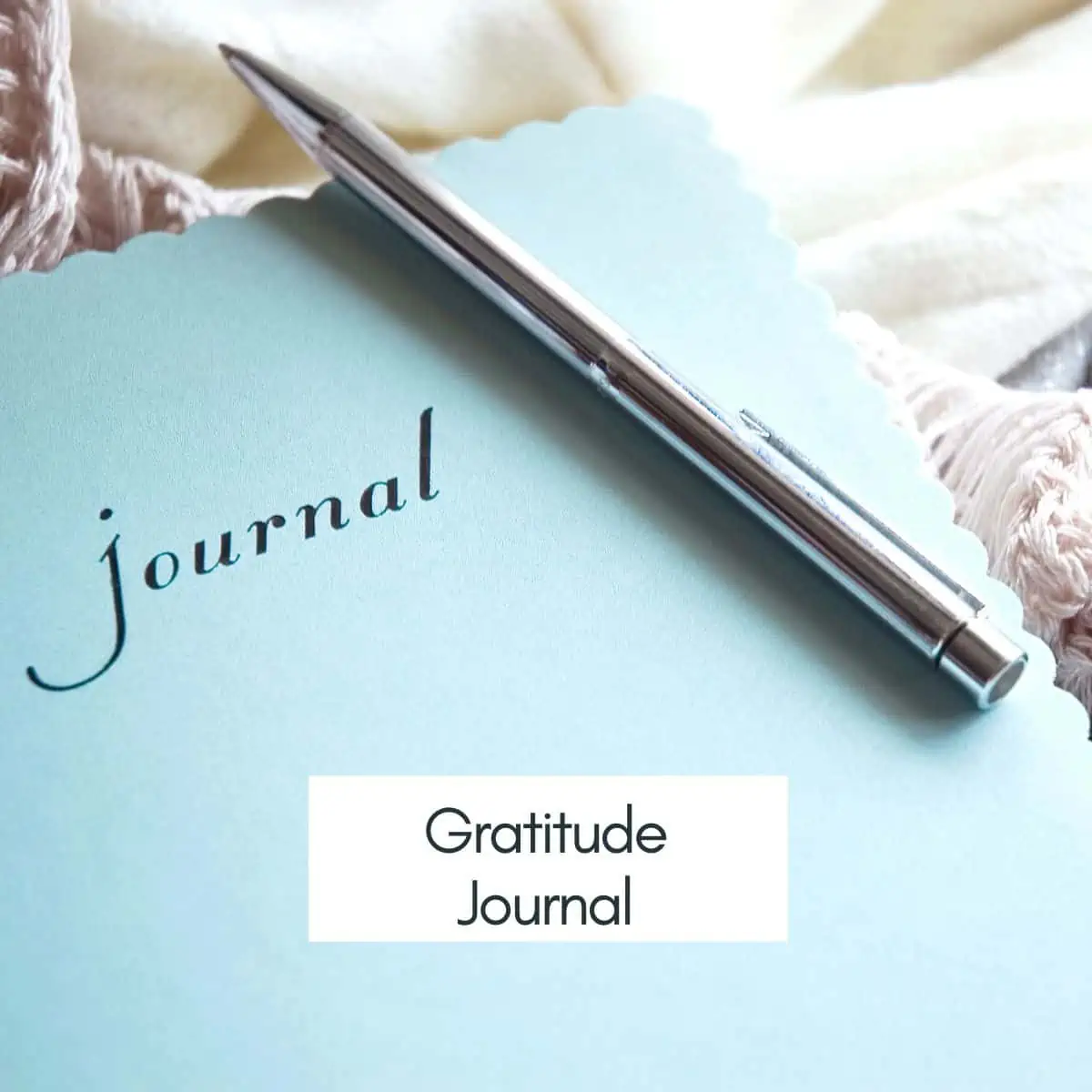 Help mom practice positivity and mindfulness and enjoy better well-being with a gratitude journal. The beauty of using a gratitude journal is that it makes you appreciate small and big victories in life and work through challenges with a strong and positive mindset. Mom can write down all the things she is grateful for, memories that made her happy, and instances that spark joy.
25. Weighted Blanket
Anything that promotes better sleep naturally is a great gift idea, so moms would surely benefit from using a weighted blanket. After a long, stressful day, she'll love crawling under this weighted blanket, feeling warm and cozy. The blankets are made with premium breathable material, offering a cooling sensation in the summer and superb warmth in the winter.
26. Wireless Charging Station
Convenient and practical, a wireless charging station is definitely one of the best gift ideas for moms who spend a lot of time on their gadgets. A single wireless charging station can charge multiple devices, from her smartphone airbuds to her smartwatch, all without dealing with tangled cords, ensuring that all her gadgets are filled with juice! It's nice and modern, and something every really mom needs.
27. Garden Tool Set
If your mom has a green thumb, then she'll really appreciate receiving gifts related to growing her plants, such as this garden tool set. The set comes with a small pruner, cultivator, trowel, and soil scoop stored nicely in a tote bag to prevent rust and damage. Additionally, this gift expresses your support for her hobby and lets her spend more time with nature.
28. Personalized Name Necklace
Make your mom the happiest woman in the world by giving her a personalized name necklace. Elegantly designed with solid 925 Sterling silver and custom made with love, your mom could not ask for a more sentimental gift than this!
29. Scarf
One of the reasons why a scarf makes an excellent gift for moms is its ability to enhance any outfit's appearance. Aside from that, scarves offer instant seasonal comfort, they can be styled in so many ways, and they're perfect travel companions that can easily be stashed in a purse or carry-on bag. They're classic and timeless, so they'll serve your mom well for many years to come!
30. Water bottle with Time Marker
When moms get too busy, they forget that it's time to hydrate. But you can give her one of these water bottles with a time marker, giving Mom visual reminders that it's time to take a sip.
FINAL THOUGHTS
There you have it, 30 wonderful Christmas gift ideas for moms below $30. You don't need to spend too much to make your mom feel loved and special. Even tiny and cheap gifts can bring her so much happiness!
---