Want to make extra money online doing unique hustle ideas? This post is for you! We've rounded up some of the most unconventional or unique side hustles to help you earn extra cash in your spare time.
When we think of side hustle ideas, some of the things that come to mind include working as a freelance writer, virtual assistant, or taking up social media management jobs. But plenty of "out-of-the-box" side hustle ideas also make good money. While people think of these side hustles as strange, odd, or unconventional, what matters most is that these side jobs are legit and can pay the bills.
So if you're looking for unique side hustles to help you earn a few extra bucks in your spare time, check out the list below and see which side hustle idea is best for you.
This post contains affiliate links. I may earn a commission at NO extra cost to you for your purchases made through these links. Disclosure.
Unique Side Hustle Ideas that Might Surprise You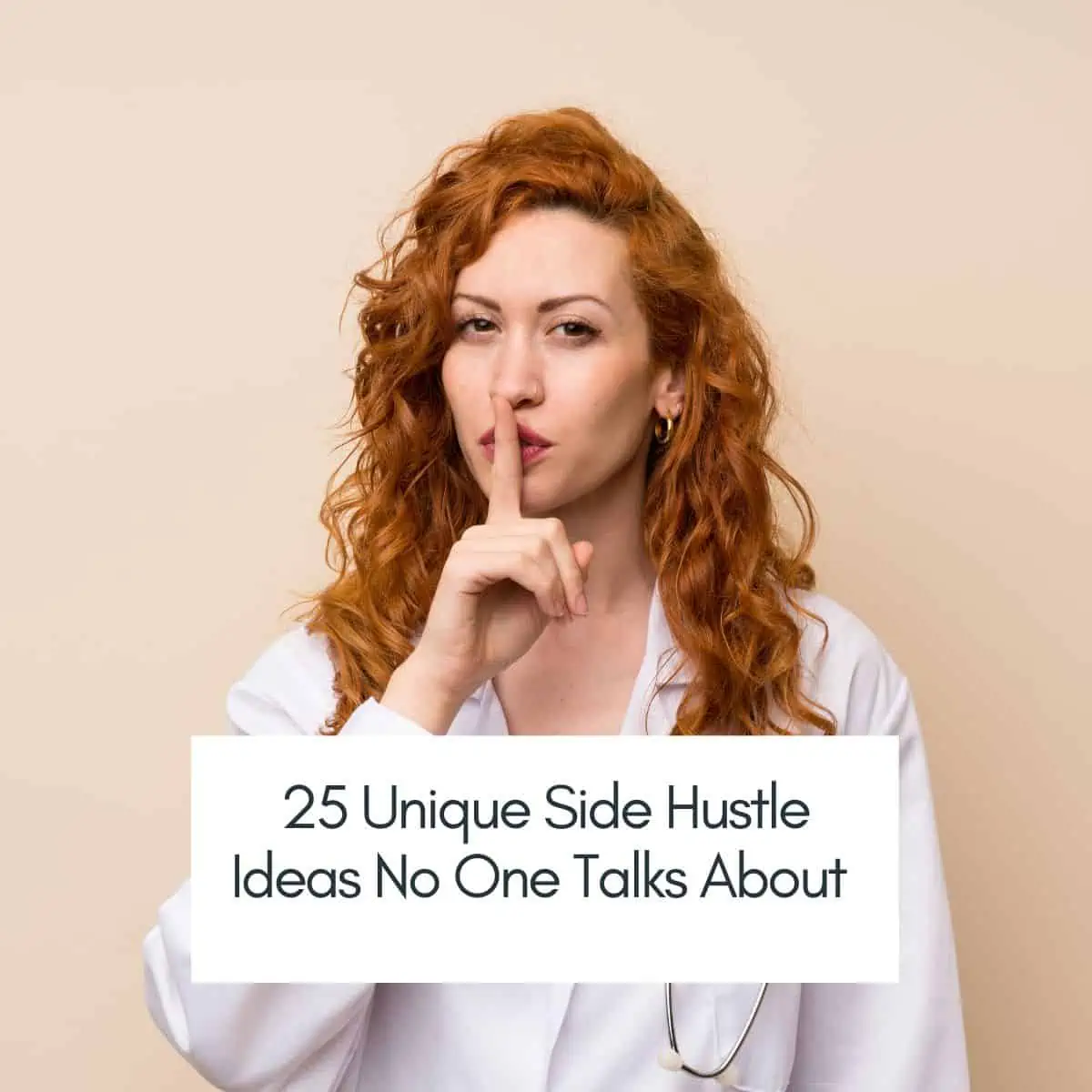 1. Selling feet pics on FeetFinder
Selling pictures is a typical side hustle, but selling feet pics? That's indeed odd! In some places, this side hustle could come across as taboo, but in Western countries like the USA, selling feet pics is not only acceptable but legit!
But many people do not realize that the foot pics industry is booming, and many people have made extra income from it. This particular side hustle can be lucrative, especially if you bring it to the right platform.
So if you want to make more money online selling feet pictures, I highly suggest doing it on FeetFinder. FeetFinder is a reputable and secure platform for online buying and selling feet pictures. It allows you to make money selling feet pictures in multiple ways: 1). through subscription 2).pay-per-view content 3). requests for custom feet pics. This side hustle perfectly marries active and passive income sources, offering you much freedom and flexibility as a foot model or content creator.
Selling feet pictures can be considered your own business. You decide on your content and how much to sell it for. Plus, the earning potential is really good. This woman was able to buy a brand new Mercedes after selling her mom's feet photos of FeetFinder. Sound crazy, right? But what's even crazier is that you can potentially get paid good money with just a few hours of work.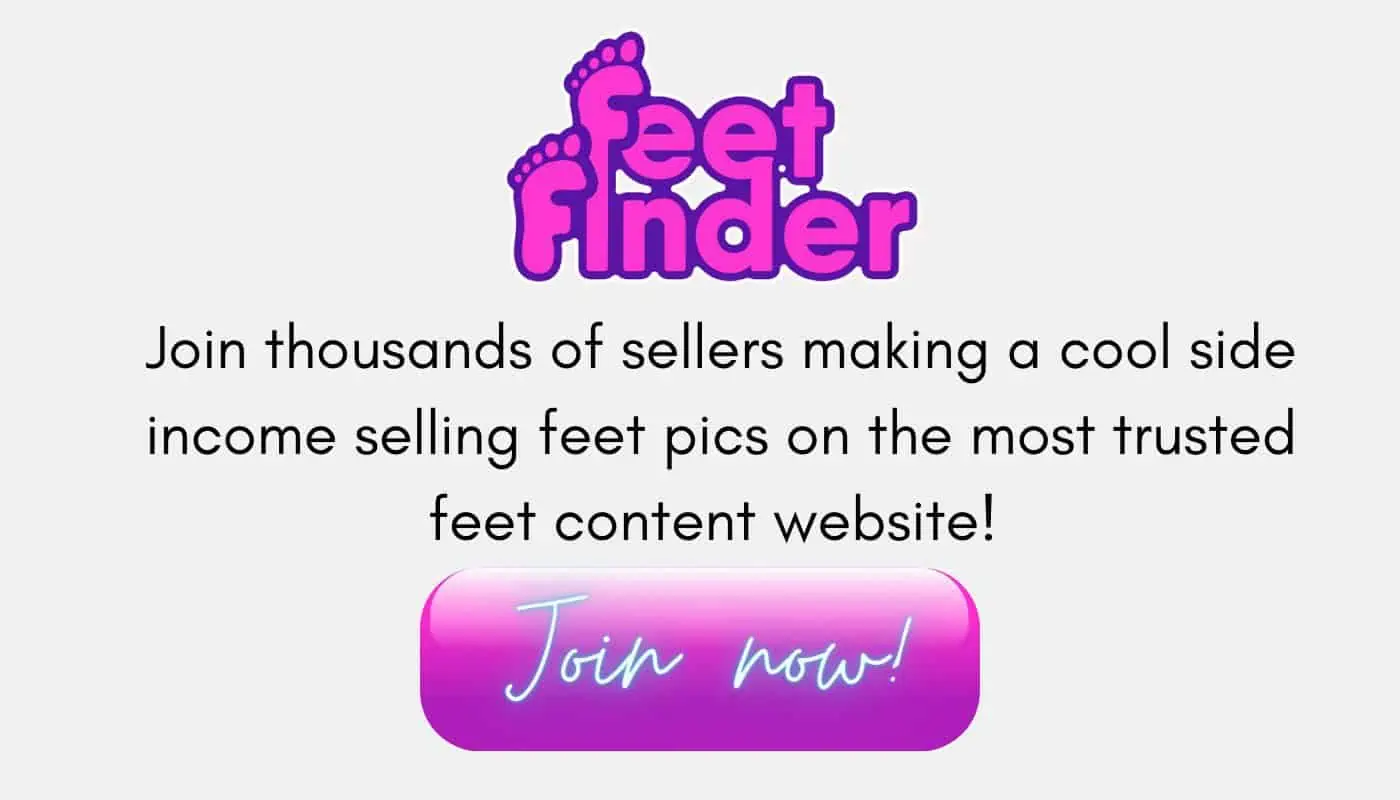 2. Professional Cuddler
This might surprise you, but yes, you could get paid to cuddle! Professional cuddling is one of the most unique side hustles, and you can also help you generate some nice extra cash. This woman makes around $80 per hour as a professional cuddler.
Cuddling someone for money takes place in a safe and private environment and does not involve anything beyond cuddling. With those cuddles, you help clients help warmth and comfort, offering them emotional support when they are down and lonely. Even amazing, this side hustle idea has minimal upfront costs so that you can get started with it right away!
Check out these places that hire professional cuddlers:
3. Professional Line Stander
Waiting in line can frustrate and stress people, so they hire "professional waiters" to queue for them. I know this might be one of the most ridiculous side hustle ideas you've probably heard, but it's a profitable business that can help you generate good side hustle income.
Jennifer Goff from Washington is a professional line stander who makes around $25 per hour. Her first side gig as a professional line stander was waiting for her clients for the "Game of Thrones" pop-up bar. She then launched professional line standing as a full-blown business.
There are so many opportunities for professional line standers. You may wait in line to grab concert or event tickets, new product launches, and even to order at popular restaurants. So if you have the patience to stand in line for hours to get paid, then this side hustle is for you!
4. Professional Bridesmaid
A wedding is a big day for any woman, and brides want to ensure everything goes smoothly. But sometimes, things happen, like an original bridesmaid suddenly canceling last minute, and they need someone to fill up the spot. Well, that's an opportunity for you to make money because you can take this side hustle job as a professional bridesmaid.
Jen Glantz is a professional bridesmaid, aka "bridesmaid for hire." Her services cover everything one would expect of a real bridesmaid, from arranging bachelorette parties to calming down nervous brides on the wedding day. And the most remarkable thing about this already unique side hustle is that she makes $2,500 per gig!
5. Chat with Strangers
With an upbeat, cheerful personality and penchant for carrying a seamless conversation, you can make money in your spare time chatting with strangers. Chatting with strangers is a unique yet legit side hustle idea.
In this side hustle, you take on the role of a virtual friend who chats up lonely strangers. It's a fun side hustle idea because it takes less effort, especially if you're quite the conversationalist, zero to little start-up costs, and the freedom to work on your own schedule. In this post, I've listed the top places to find side hustles within this niche here. And if you want to start a side hustle as a virtual chatter, you can apply to these places: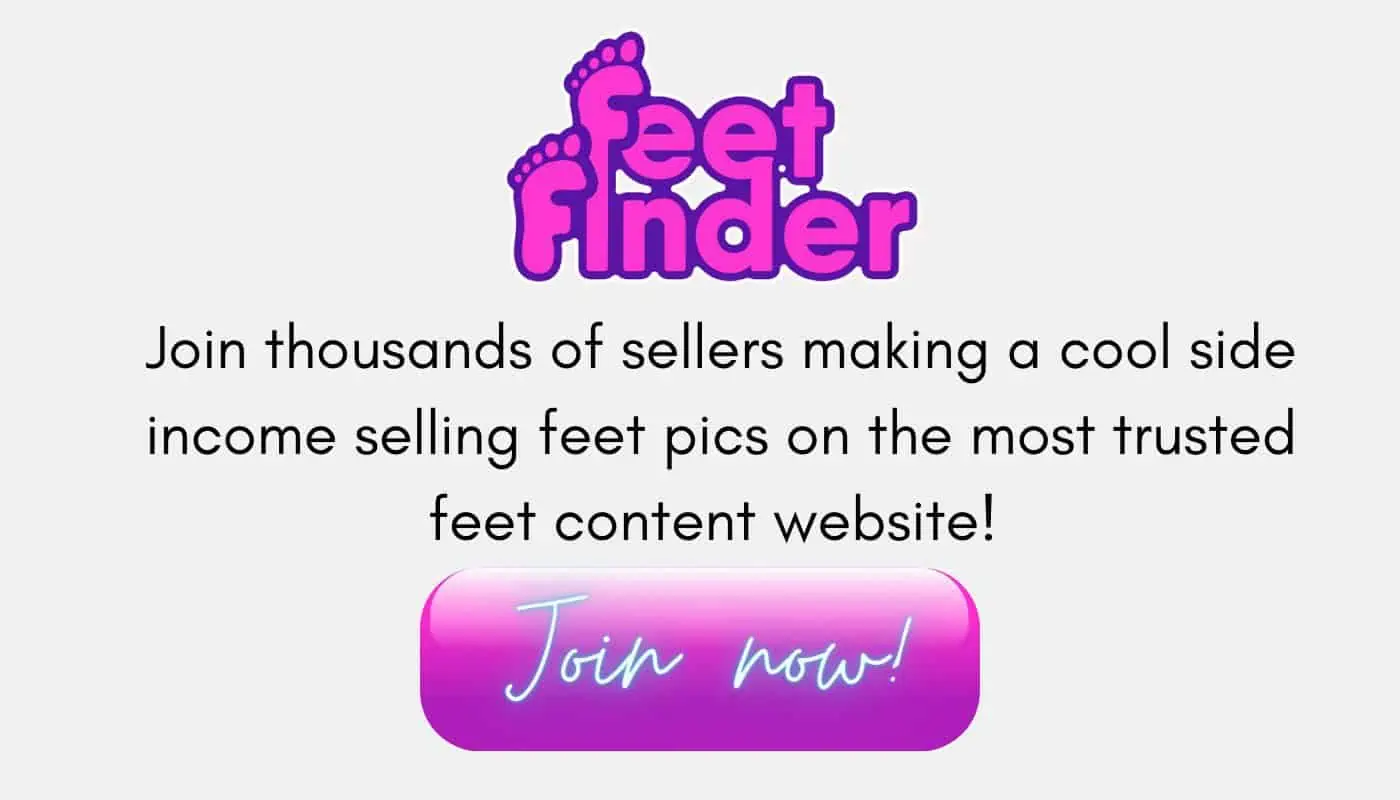 6. Become a friend for rent
This side hustle is somewhat related to chatting with strangers, but the scope of this job is a bit wider. As a friend for rent, you'll not only chat with people you've met for the first time but you may also be requested to do other things (nothing intimate in nature, so don't worry!). It's not uncommon for individuals to rent a friend as a companion to various events, ranging from galas and dances to social and corporate gatherings. This allows them to have a fake date and enjoy the company of someone they trust.
Some clients may ask you to meet them and give them a tour of the city or neighborhood, while others may ask you to go hiking or watch sports with them. It's a really fun side hustle that lets you meet new people and make money. Tickets, transportation costs, and other things are charged to your client, and you may get tips, too. As you can see, you can earn a few hundred dollars doing this easy side hustle. If you want to dive into it, check out these places to find friend-for-rent opportunities:
7. Dog walking and pet sitting
These are the perfect way to earn extra cash if you're an animal lover and you want to work on your own time. Also, you don't need much to start with this side hustle, and you can scale it up into your own business as it grows. According to the New York Times, these dog walkers make six digits yearly. So if you're looking forward to financial freedom, this side hustle is fantastic for you!
There are many ways to find dog walking and pet-sitting gigs. Many people start with established platforms like Rover.com and Wagwalking.com. But as you learn the ropes and develop your strategies, you might consider running it as your business. Either way, these two side hustle ideas can supplement your day job income and help you save money for your financial goals.
8. House Sitting
House sitting is another strange side hustle you can consider if you want a low-stress job and still make decent money. When homeowners go on vacation, they need someone to "sit" their house, keep it occupied, and ward away robberies. As a house sitter, you may also fetch the mail, do some light tasks around the house, and maintain the upkeep while the owners are away.
What's even great about this side hustle is that you can take on other side hustles while there. Think about answering online surveys from the couch or offering remote services such as bookkeeping to local businesses. That's like hitting multiple birds with one stone! So if you want to start making money as a house sitter, you can check out these websites where you find such jobs:
9. Flip items
Another fun yet strange side hustle idea is flipping items. The idea behind this side hustle is to take a specific item from your own home or shop in flea markets, garage sales, consignment shops, and clearance sales, and then re-sell that specific item online, such as on Facebook marketplace, for a profit.
As proven by couple Rob and Melissa Stephenson, flipping items can be a profitable side hustle. They started their flipping business by purchasing forgotten and overlooked items at thrift stores. They spruce the item up, clean it, make it pretty, and then resell it on eBay for over ten times the original price! If you do this right, flipping items can be one of the best side hustle ideas that only require you a few hours per week and still fetch incredible profits!
10. Flipping websites
Another excellent side hustle that makes good money is flipping websites. Following the flipping business model explained above, flipping websites is all about building or purchasing neglected (but with potential), and selling them in the future for profit.
Focus on putting relevant, engaging content on the website, making it functional and easier to navigate, and improving its loading speed and SEO. A well-performing website can bring in several income streams, from ads, sponsored content, and affiliate sales. Once the website generates a good amount of traffic and following, you can find buyers on sites like Flippa and sell the website.
According to Hostinger, you can sell a website for at least 20 times the monthly revenue it brings. So if your website makes $1,000 a month, then you can flip it for at least $20,000!
11. Mystery shopper
Mystery shopping is another fun yet odd side hustle. It has a low entry barrier and can often be done on your own schedule. As a mystery shopper, your main goal is to follow the objectives of your "shopping trip," whether to observe store staff, check out displays and prices, or assess the overall atmosphere of the establishment. You will pretend to be a shopper while carrying out the tasks.
Mystery shoppers get paid at least $5 per hour, which goes up depending on the complexity of the tasks. Some companies also reimburse you for the meals or items purchased related to the job. If you want to earn money as a mystery shopper, check out these sites:
12. Personal shopper
If you love to shop, you might as well earn money from it through personal shopping. You can make side hustle money as a personal shopper by looking for specific items or products and buying them on behalf of your clients. Some clients may need to buy specific clothes; others look for vintage items and antiques — the requests can really vary wildly!
Another easy way to get paid as a personal shopper is to work for companies like Instacart. You will receive orders from customers through the Instacart app and pick up the items on their grocery lists. You could also sign up as a delivery driver and bring the groceries to your customers' addresses. You make more money this way since you get paid a base pay and keep all of your tips.
13. Mock Juror
Do you want to make free money online by going through legal cases? If so, you could work as a mock juror and easily earn at least $12 per hour, while other cases go as high as a few hundred dollars.
A mock jury is a simulation of a trial in court wherein lawyers present their cases to jurors. As a mock juror, your role is to listen, assess the arguments, and point out strengths and weaknesses to help the legal team better prepare for the actual trial. Many of the mock juror jobs can be done online, so it's also a fantastic side hustle idea if you want to make money from home.
Some of the best places to find mock juror jobs are:
14. Voice Acting
So you have a nice voice and want to make money with it? Be a voice actor! Voice acting is not as popular as other side hustles, but it's also one of the legit ways to make money. A lot of voice actors are making money with their voices being used for live events, commercials, and audiobooks.
Another advantage of voice acting as a side hustle is that it can be remote. You'll initially want to invest in high-quality equipment like a microphone, headphones, and audio software. But you'll soon recoup your investment as you land more voice-acting gigs. Some of the best places to find voice acting jobs are:
15. Renting out a spare room
If you want to start a side hustle that generates passive income, looking around your house is good to see what you can put up for rent. A spare room, for example, could be listed on Airbnb, and it should give you some extra cash for as long as the room is occupied.
But renting out a spare room to people is not everyone. Still, you can make money from that unused space by listing it on Neighbor.com. Instead of having guests, that spare space can be used as a storage space for stuff. That way, you won't have to deal with tenants daily face-to-face; you can also set rules for which stuff can be stored in your extra room.
16. Renting out Stuff
While on the topic of renting, here's another awesome side hustle idea to consider: renting out stuff. A lot of people don't really want to spend money on brand-new items that they'll only use once in a while, so they resort to renting those stuff. And if you happen to have the kind of things that they're looking for, that could mean extra cash for you.
Some of the best items to rent out are camping gear, power tools, sports gear and equipment, and baby gear. This side hustle also gives you a nice stream of passive income and is flexible and easy to manage. Here are some of the best apps to rent out stuff:
17. Run a Faceless YouTube Channel
YouTube has always been an excellent platform for making money, and many people have had resounding success running their YouTube channels. But did you know you don't need to show your face and still make money on YouTube?
Yes, that's what we call a faceless YouTube channel. Several YouTube niches do not require you to show your face, such as tutorials, crafting, gardening, gaming, storytelling, motivational content, and so much more! Growing your YouTube channel takes time and consistent effort, but it can pay off in the long run with a good income.
18. Sell Your Notes
When it comes to unique side hustle ideas, selling college notes is a prime example. This is a fantastic side gig if you're a college student who religiously takes down notes during lectures and classes or if you've kept all your notes in college and now want to sell them. This unique side hustle can give you extra income to help subsidize some of your expenses, and in some cases, it can also be a source of passive income.
So if you want to start this side hustle, I suggest looking up these places where you can make money selling college notes online:
19. Advertise on your car
If you're looking for side hustles that require minimal effort but decent money, then look into advertising on your car. Think of your car as a running billboard where companies place their ads. You drive your car, the ads get seen, and you get paid.
The slight downside is that your car would be wrapped in ads, and you're required to drive a determined distance per day. Still, it's an easy way to make money, especially if you regularly drive your car to work or use it for ridesharing. Since a car's value depreciates over the year, it is wise to start a side hustle using that car to earn extra income. Here are companies you can apply to for this side gig:
20. Personal chef
Bring out your cooking prowess and make extra money as a personal chef. This is a rewarding side hustle because you can show your expertise and character through your cooking. But instead of cooking in a hotel or restaurant, you are a private chef for an individual or family. As a personal chef, you may land high-paying gigs during events. Or, you could create a special menu for someone with strict dietary needs.
While it's good to advertise your services on social media, word-of-mouth referrals would really help land your future clients. So give each gig your best and let the results speak for themselves.
21. Scoop up poop
Nobody likes talking about poop, but you might want to change your mind if it involves making money. Scooping up poop is a legit and unique side hustle idea that many people have made money from. This 9-year-old boy has just started his own business scooping up dog waste from his neighbors' yards and gets paid at least $5, depending on the size of the yard.
This side hustle has low start-up costs. Your first few business-related expenses would include gloves, waste bags, and cleaning tools. It's also one of the best side hustle ideas for living in an area with a high pet population. Your neighbors can be your recurring clients, and you can create a flexible work schedule that fits your overall routine.
22. Get paid to sleep
For most of us, we work while we're awake. But there are also people who literally make money while they sleep. How is this so? Well, a side hustle pays you to sleep, and it can be one of the best no-stress jobs you might want to consider.
There are actually plenty of places where you can get paid to sleep, such as:
as a sleep study participant
testing out sleep-related products like mattresses
or sleeping at a hotel as a mystery shopper
So if you're seeking side hustles where you can be well-rested, getting paid to sleep is the best way to do it.
23. Hangover helper
Getting a hangover is no fun, so some people hire others to help them deal with it. Sound crazy, I know, but it's another unique way to make money. As a hangover helper, you're supposed to help hangover clients with their tasks while dealing with intoxication. You can offer a wide range of services, from running errands to cleaning up their homes after a night partying.
24. Run really odd jobs on TaskRabbit
TaskRabbit is a platform where you can make money doing odd jobs for others, from picking up dry cleaning and assembling furniture to installing appliances. TaskRabbit is location-based, so you'll find more success getting gigs in places near you.
But apart from these odd jobs, you can also offer other unique services on TaskRabbit, such as:
fashion styling for others
helping clients set up their devices
decluttering
conducting arts and craft workshops
offering meal-prepping services
25. Offering unique services on Fiverr
One of the best places to find good side hustles online is Fiverr. Here you'll find tons of services being offered, from copywriting, graphic design to social media management. But we've all heard about them, right?
What about those really odd jobs that make money on Fiverr? There are plenty of them! Some of them you probably haven't realized are excellent money-making opportunities. Here are some of the best examples of the unique services you could offer on Fiverr:
write custom raps and songs
pet impersonations
sending a message in a bottle
give virtual tours of haunted houses
doing prank calls or funny, unexpected messages to your client's friends and family
Final Thoughts
These are just some of the unique side hustle ideas you may want to look into to earn extra money. These odd side hustles prove that we don't have to confine ourselves in a box and follow what's popular. Instead, think of a service or product that helps people with their problems, and no matter how strange or wild that may sound, if it is legal, then it's bound to make money.