Looking for easy and cheap Halloween decorations? Check out these awesome ideas below!
---
I grew up in the Philippines where we celebrated "Halloween" a bit differently. We had our own version of it, but it was far from the Halloween that we know in the US. So, when I moved to America, I immediately fell in love with this holiday! It's that time of the year when it's fun to be spooky!
Halloween is one of the most fun celebrations I've grown to love, and it is why every year, I always find myself looking for easy and cheap Halloween decorations ideas for my readers, friends, and family.
Here's a list for you if you're looking for inexpensive Halloween decorations! If you could spare the time and have a pair of crafty hands, you could make your own decors to save more money.
---
More Money Saving Ideas
Before you start buying supplies for your next cheap DIY Halloween projects, make sure to sign up with Rakuten to save money.
I've been a Rakuten user for over two years now and it has paid me over $1000 in free money for using it when shopping online. They have partnered with over 2500 stores, including Amazon, so you'll have lots of opportunities to earn cashback with this app. A bonus? Rakuten will give you up to $10 FREE as a new user. You can sign up here for free and receive your $10 Welcome Bonus after making your first $25 worth of purchases.
If you want to learn more about Rakuten and how they can afford to pay you, check out my honest Rakuten Review here.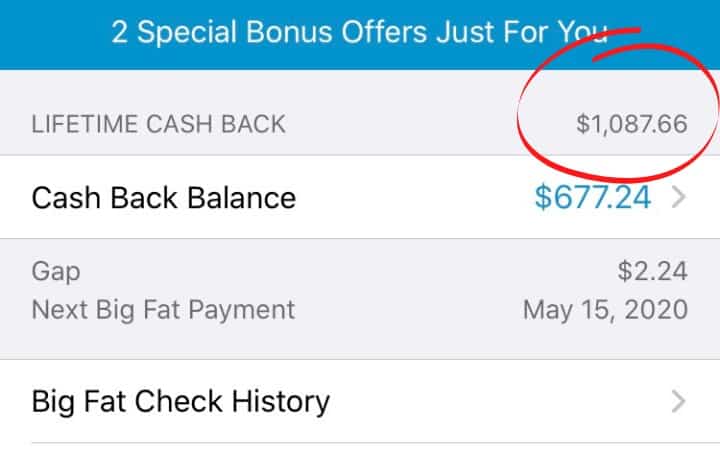 For more money saving ideas, check out the following posts!
Easy and Cheap Halloween Decorations
1. Halloween Banner
I like to have a banner for any occasion, and a Halloween banner is simply a must-have for me, plus it's also one of the classic, easy and cheap Halloween decorations for the office and your home. There are many ways to make a Halloween banner so you don't have to buy a ready-made one from the store, but I particularly love the classic look with an orange and black background such as this one from Happiness is Homemade.
2. Spooky Hand Soap
Check out this Halloween Hand Soap here.
If you want easy and cheap Halloween decorations ideas that won't bust the budget, you should give this spooky hand soap a try. Give your soap that eerie look and give your guests a fright.
You can use any hand soap of your preference, but for this project, transparent containers would be most ideal. Add in eyeball ping-pong balls, and it's all done. In case you're wondering, you can buy eyeball ping-pong balls for $5 a dozen.
3. Boo Bottles
Check out more Boo Halloween Bottles here.
Turn scrap bottles into adorably cheap Halloween party decorations. You'll just need to wash the glass bottles, remove the labels then coat with paint. You can draw Halloween figures with a black marker. To finish the look, place drinking straws or artificial Halloween flowers. See this tutorial from VinePair to make your own boo bottles.
4. Eerie Terrarium
Check out Tombstone Sets here.
Bring your dead terrarium to life (or is it the other way around?) through this fun and cheap Halloween craft project. Look for moss and dead twigs in the backyard and place inside the terrarium. Add in Halloween-themed little decors like skulls and mini jack o'lanterns, or turn it into a miniature cemetery. This tutorial from One Mama's Daily Drama will show you the ropes.
5. Balloon Ghosts
Check out more Ghost Balloons here.
Ghosts are Halloween must-haves and they're possibly one of the easy and cheap Halloween decorations to make! Just blow up white balloons and tie with a string. Hang the balloons from the ceiling and drape with a white cloth. To add a spookier effect, glue a pair of black eyes on the face of the balloon.
6. Dead Roses and Skull Wreath
When it comes to easy and cheap Halloween decorations, black roses and skulls make a winning combination. Hang this outside of your door to complement your outdoor Halloween set-up. And oh, you can easily buy a pack of six skulls and long-stemmed artificial black roses online, and then put them together into a wreath. If you're feeling a little fancy, you can opt for the solar skull version, just like what Mom Foodie did.
7. Paper Lantern
Halloween paper lanterns are probably some of the easiest cheap Halloween decorations for outdoors. You can buy plain white paper lanterns, cut out some spiders, skulls, or witches in black cardboard then paste them on the lanterns. Adding lighting fixtures is optional, but would certainly make a more profound impact especially when hanging outside at night.
8. Outdoor Pumpkin Topiary
Tired of carving out pumpkins year after year? Why not make a pumpkin topiary to grace your outdoors? The good thing about this project is that you don't need a real pumpkin. Just get three or more of these carvable styrofoam pumpkins from Amazon and stack them up together with glue. Since these pumpkins don't wither, you can store them for future use. Also, here's an easy guide from Good In The Simple.
9. Backyard Cemetery
The backyard cemetery has got to be one of the classic and cheap outdoor Halloween decorations there are. Some people make theirs very elaborate, while others can get away with a couple of recycled materials and still get a fantastic result. You can also throw in a couple of these Halloween yard signs to intensify its spooky effect.
10. Pumpkin Jar Lights
If you can't go to a pumpkin patch this year to grab real pumpkins, you can opt for these cheap Halloween decorations DIY pumpkin jar lights instead. All you need are mason jars in various sizes, some orange tissue paper and black construction paper (to cut out the creepy crawlies which you'll glue on the tissue-wrapped mason jars). As for the lighting element, these battery-operated votive tealight candles are your safest bets.
11. Edible Decors
Check out more edible Halloween decorations here.
When it comes to cheap Halloween decorations for party, candies are mainstays. But instead of serving candies conventionally, you can place them inside the apothecary jars and adorn with more Halloween inspired elements, just like this tutorial from the At The Picket Fence. For sure, guests wouldn't be too shy or scared to help themselves to your yummy treats.
12. Spiders
Most people shiver at the sight of spiders, that's why these creepy eight-legged creatures make excellent ornaments in and out of your home. Surprisingly, you wouldn't even have to spend for ready-made spiders because you can make them with black garbage bags. Position some of the giant spiders on your front porch, and then you can place smaller ones on your party table. Here's how to do it, courtesy of The Craft Crib.
You can also buy Halloween spider decorations here for as low as $5.
13. Bat Branches
Bats are also classic elements for Halloween, so you shouldn't forget to have your own too. You can make a bat branch quite easily with a thin branch coated with black paint and bat cut-outs from woodstock. Place the branch in a vase and let it serve as your table centerpiece. Here's an easy tutorial from The Sweetest Occasion you can follow.
You can buy Halloween bat decorations here for as low as $6.99.
Cheap Halloween Decorations Made Easy
From ghosts, spiders, pumpkins to blood-shot eyeballs, these easy and cheap Halloween decorations will surely bring out the fright in your home. Making them yourself would be a great exercise for your creativity, and you can easily source cheap Halloween decorations online or from a craft store near you.
Have you started creating your Halloween decorations already? Share your thoughts and Halloween DIY projects below.