Selling college notes online can be a profitable side hustle for anyone fond of writing study and lecture notes. Now, you're about to find out the best places for selling college notes online!
Surviving college takes a lot of determination, hard work, and specific skills, especially note-taking. But did you know that your note-taking efforts could pay off, literally in cash, because there's a side hustle dedicated to it?
Yes, I'm talking about selling notes online. You can either sell your college notes online or work as a college note taker on one of the platforms mentioned below.
Who knew someone would willingly pay for your lecture notes when you openly shared them with your classmates before? Thankfully, you can make extra money on the side (even some passive income) when you sell college notes online.
So if this sounds like the perfect opportunity to make money for you, then you should start selling college notes online.
Is Selling Notes Legal?
One of the most common questions we encounter regarding selling notes is if it is legal.
Yes, it is legal. Your college notes are your personal possessions. If you have written those college notes yourself and in your own words, and have not used external sources without credit, then you are safe to sell college notes online and make some money.
This post contains affiliate links. I may earn a commission at NO extra cost to you for your purchases made through these links. Disclosure.
Where to Sell College Notes Online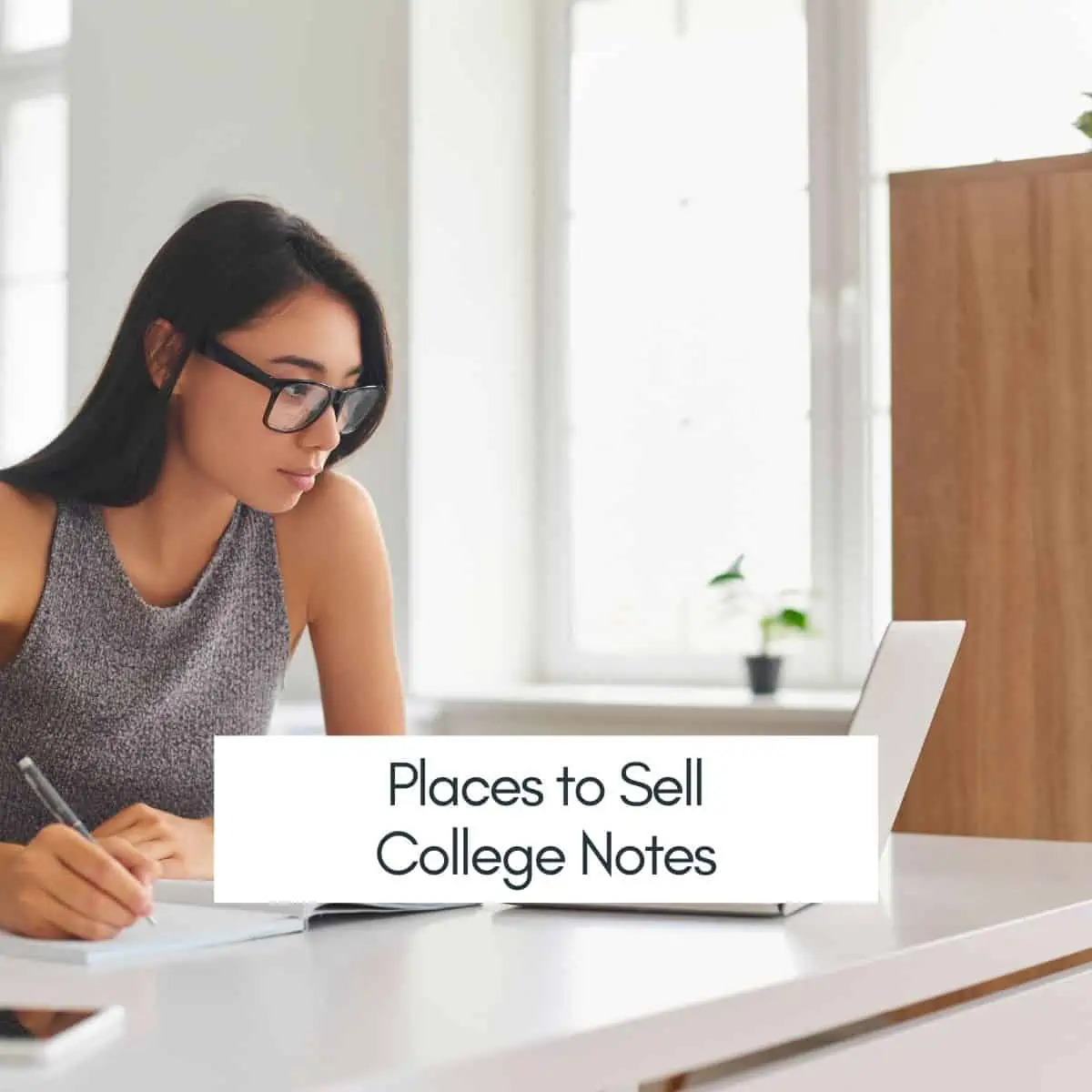 If you are ready to sell your college notes, here are the best note-selling websites you should look into:
1. OneClass
One of the most popular sites for selling notes is OneClass. Here, you can upload your class notes, study guides, and textbook notes and make money from this thriving community of college students.
OneClass has a credit system where you earn credits for the study materials you upload on the site. These credits can be redeemed as free gift cards or as PayPal cash. You could also use those credits to access college notes on the platform.
So while you make money uploading notes online to OneClass, an even better and faster way to increase your income is to be a note-taker. According to OneClass, note takers make around $470 per course. If you're an elite note taker, you could sign up to take notes for multiple courses and get paid more!
Related Posts:
2. Course Hero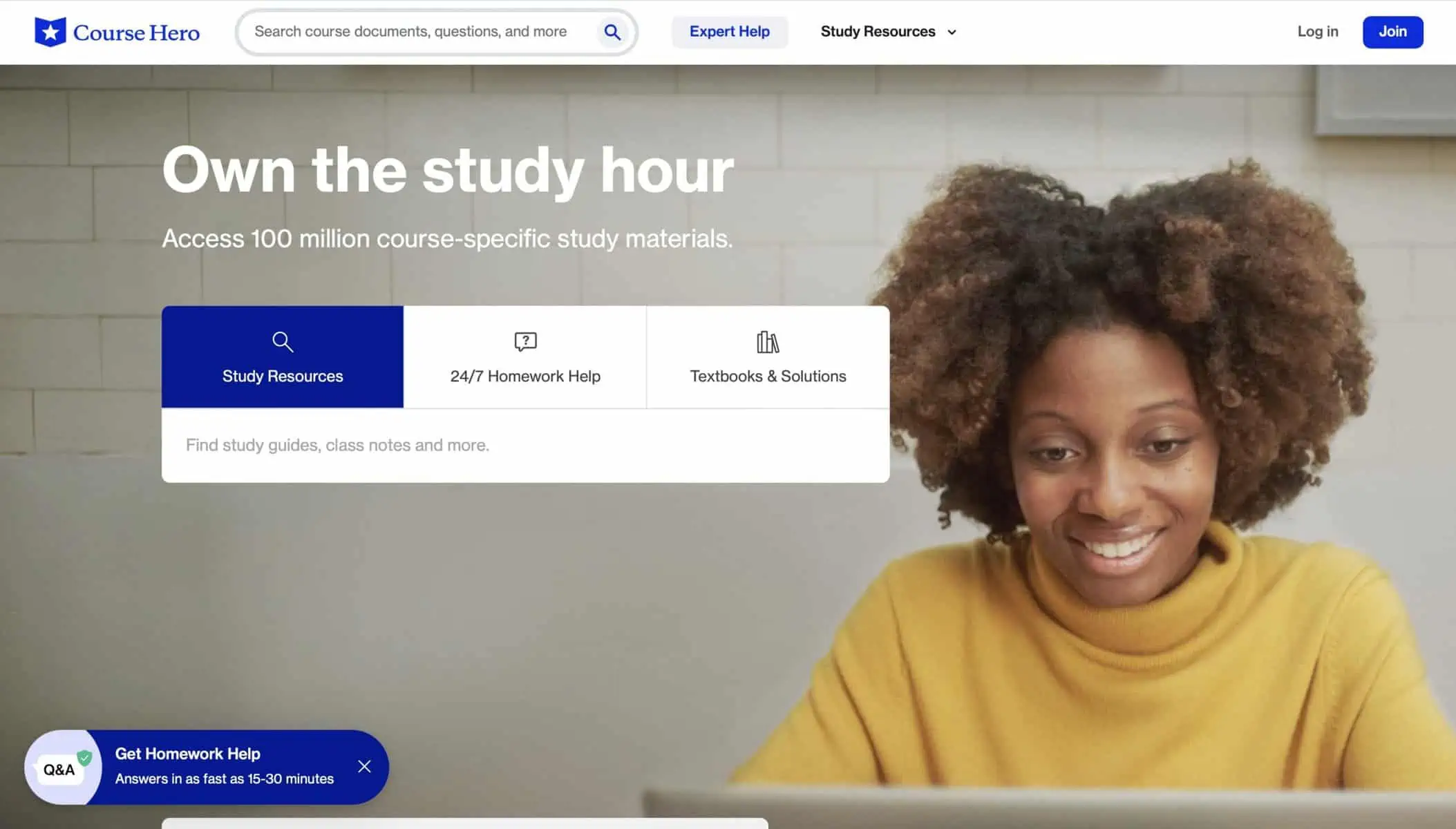 17 million educators and students flock to Course Hero, an educational technology website where you could also make money selling notes.
This is a fantastic site if you write in-depth notes, study notes, exam guides, and other study materials. So you upload your notes on Course Hero, and each time a new student views your document, you earn $5. Uploaded documents could fetch you up to $20 each.
With that said, you want to get numerous views of your college notes on Course Hero, so promoting them on your social media network is beneficial. Additionally, you can make money by offering your tutorial services on the platform.
Easiest Ways to Make Money Online
3. Oxbridge Notes
Oxbridge Notes is a prestigious UK-based platform for buying and selling notes online. It claims to only sell college notes online written by the top 1% of the students.
Selling notes on Oxbridge Notes is a great way to make passive income since all you have to do is upload those notes to the site. You earn 50% of the price, while Oxbridge Notes gets the other 50%.
According to Oxbridge Notes, an average seller makes £250 ($288). But the income depends on the demand for that course or subject and the timing (periods before the exams tend to see higher sales).
Oxbridge Notes accepts digital or typed-up study notes (handwritten notes are not accepted) for all higher education levels. You can sell sample test questions, essay plans, and outlines. You get higher odds of being accepted as a note seller if you are a top-tier college student.
4. Grade Buddy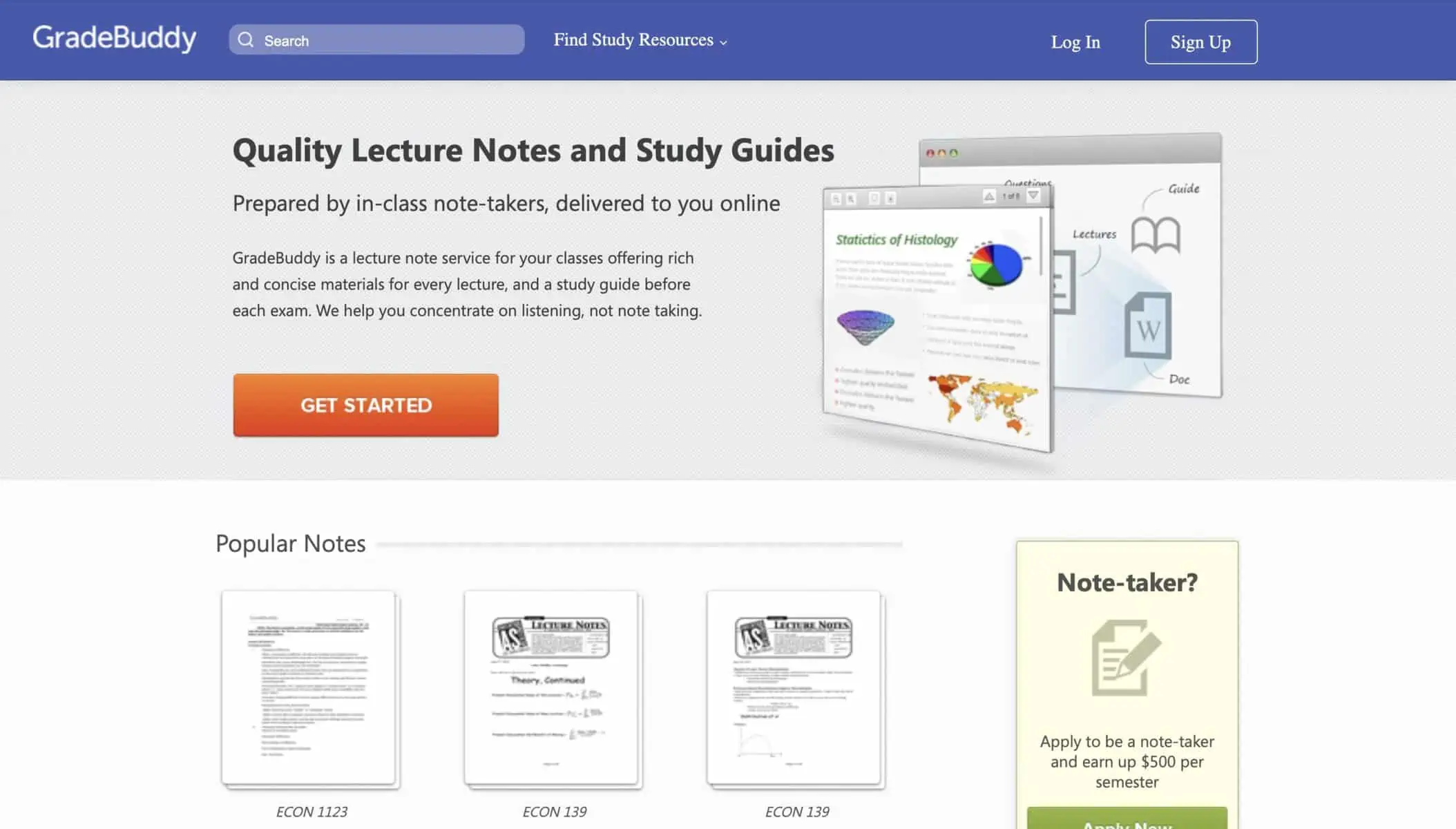 Grade Buddy is a place where you can sell your high-quality notes and study materials.The company hires "marketing ambassadors" who are supposed to take course notes. According to Grade Buddy, you can make money as a note-take of up to $500 per course.
You could also earn money by selling college notes online to Grade Buddy. You can upload study materials, college notes, and exam guides and help fellow students succeed academically. However, it is not very clear how much you can get paid for notes sold.
5. DocMerit
DocMerit is another popular platform where you can sell your college notes online. You can sign up for a free account, upload your notes, and make money as long as other students purchase your college notes. Promoting your notes online also helps increase your earning potential.
DocMerit offers an excellent payout. After setting your own rates for the college notes you sell, you take 85% of the earnings while DocMerit keeps the rest. It's essentially a form of passive income, too, since you keep making money from those same college notes you have uploaded into your personal store.
According to DocMerit, their top sellers make as much as thousands of dollars selling notes online.
Easiest Ways to Make Money Online
6. Stuvia
You could also sell your college notes online to Stuvia, an online learning platform that helps college students get access to comprehensive study notes, textbook summaries, flashcards, and lecture notes.
Selling study notes directly on Stuvia is as easy as setting up a free account and uploading your documents into the platform. You set your own price for those student notes. According to Stuvia, their average seller makes around $103 per month.
You can easily sell college notes online on Stuvia. You need to earn at least 10 euros for you to be able to withdraw your earnings.
7. Nexus Notes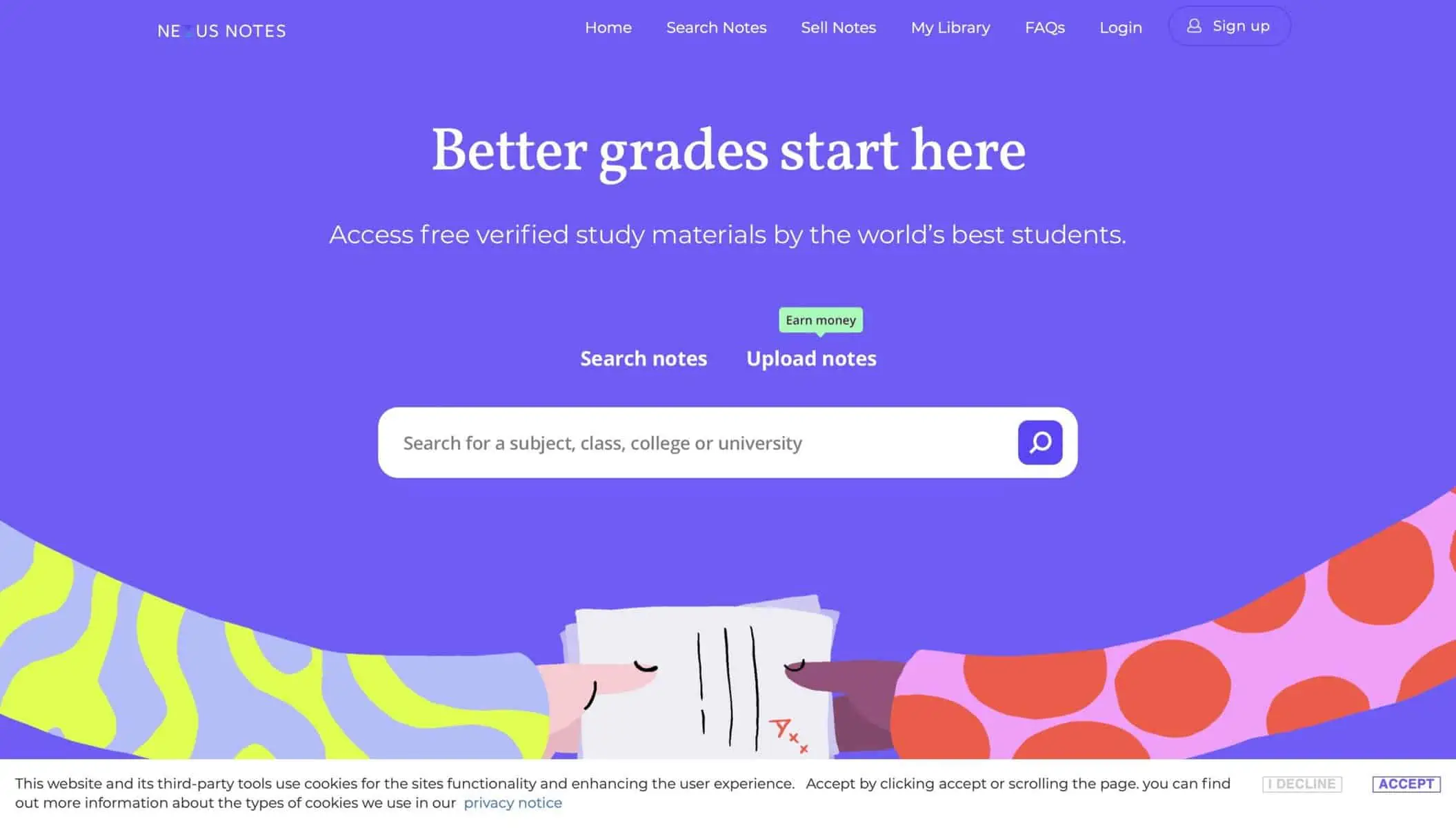 Nexus Notes is a marketplace where students can buy and sell college notes online. It aims to help students access helpful resources and study materials while allowing note-takers to make money from doing what they already need to do anyway. Nexus notes has a reputation for being one of the best note-selling websites on the internet.
Nexus Notes works by allowing professionals and college students to upload college notes, study guides, and professional materials into the platform. Those who are looking for such materials subscribe to Nexus Notes for a fee to access such notes.
The platform pays you a percentage of its monthly income based on the number of people who accessed your notes. According to Nexus, average sellers make hundreds of dollars per year selling notes, while top earners rake in thousands.
8. NotesGen
If you want to sell college notes on the go, then consider signing up for NotesGen. This is a platform that allows you to sell notes that help other students become better with their studies. Apart from their website, you could also sell college your college notes through NotesGen's mobile, which is accessible via Android and iOS devices.
You can your college notes as well as other relevant academic materials, such as essays, research materials, articles, reviews, and more. It is best to write a detailed description of your uploaded materials to give other students a better idea of what they are about.
You earn money when other people buy notes you uploaded. You take 60% of the earnings, while NotesGen keeps the 40%.
9. NoteSale
NoteSale is a UK-based business that facilitates the buying and selling of quality notes online. It is a great place to sell your college notes since NoteSale handles the selling process.
To earn money from your note-taking skills, you just have to upload your notes into the platform following an easy and straightforward process. You set your own price for each of those notes. NoteSale will sell your digital notes, so you wouldn't have to.
You earn money when people buy notes. NoteSale is a secured platform for note selling as it only releases the recently sold notes when the buyer has completed the payment.
10. Omega Notes
Another way to earn money taking notes as a college student is to actually sell college notes online to Omega Notes.
Omega Notes lets people like you who like to write notes earn extra cash easily and quickly. It is an on-demand sharing solution where you can sell college notes and other helpful resources online at your own prices (but the platform does have its recommended pricing structure, too).
Just be aware that Omega does have extra charges for specific notes (such as when you price it above $35 or if the file size of the material is too large).
But on the bright side, you get 70% of the tag price for every note sold. Plus, Omega sends you the payment to your PayPal account right away.
Easiest Ways to Make Money Online
11. NotesMate
NotesMate is yet another platform where you can sell notes online. If you are the go-to note taker, you can earn some extra money selling your notes on this site.
But unlike other places where you can sell notes online, NotesMate is more like a social media platform where you can connect with other students, increase your followers and become a "star."
Using NoteMates to sell notes is easy. You just need to sign up for a free account, upload your notes and set your own prices. It is important to provide descriptions of what your notes are all about so that potential buyers can determine if these are the right materials for their needs.
You can start selling notes once you've made your account and uploaded your materials. It's also good to download the NotesMate app to your phone to get constant access to the platform.
12. StudySoup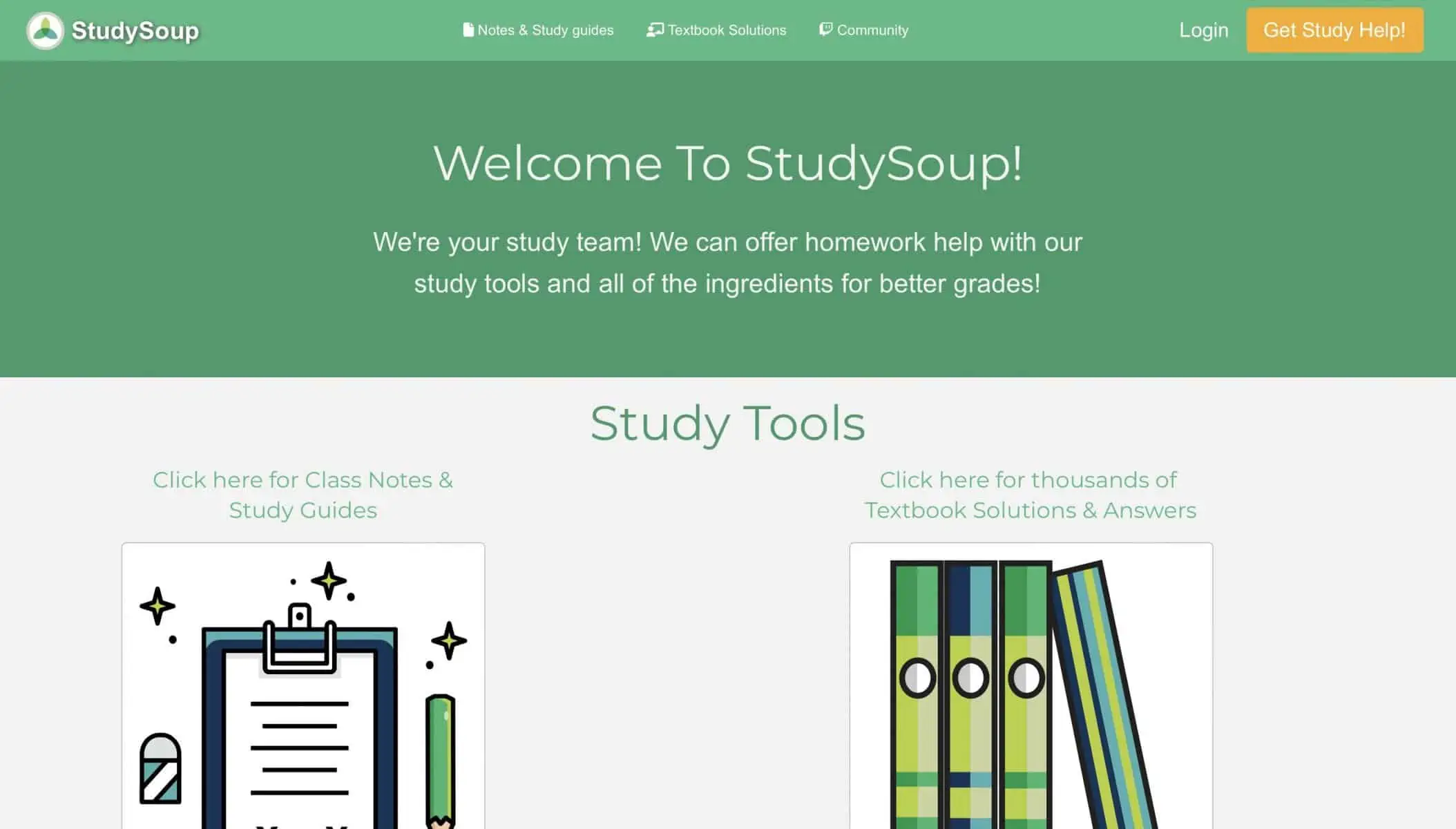 Have an impeccable and accurate note-taking style? You could very well be making money as a note-taker for StudySoup.
StudySoup is an online platform where you can find study guides, homework help, and textbook solutions. It aims to help students overcome academic hurdles.
Other note-selling websites sell just notes, but StudySoup is a lot similar to OneClass in that you could actually work as an elite note-taker.
To earn money as a note-taker, you apply to StudySoup and pass the training. After that, you must write notes for the courses you were hired for. Next, create study exam guides that you upload to the site weekly. You can submit handwritten notes or digital notes.
You can write notes for up to three courses per semester, and each course could fetch up to $800.
13. Quest Notes
Quest Notes provides an easy way to sell your notes and earn some extra cash. At Quest Notes, you can sell study materials, revision notes, class notes, essays, and more. You get to set your own prices.
The downside to selling notes at Quest Notes is that it only pays $0.20 per upload, which is a far cry compared to the other websites that sell notes. But, you also earn free credits, allowing you access to other people's notes on the platform. So if you need help with some of the subjects or courses that you are taking, then selling your notes is a good idea.
As for payment, the platform takes 30% in fees while you get 70%. You can withdraw your earnings to your PayPal account once you've reached at least $10.
14. Study Pool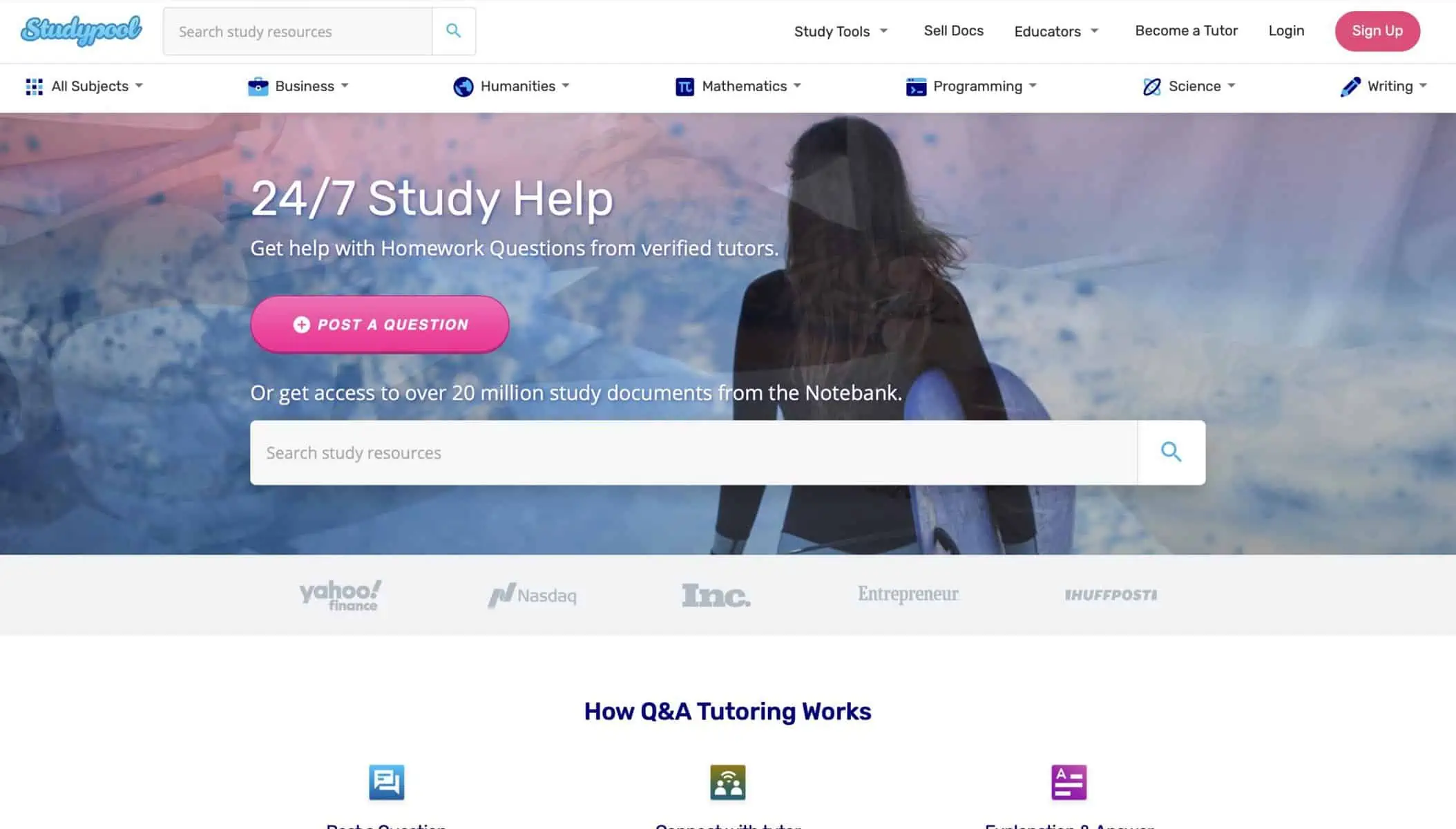 Study Pool is also a fantastic place for selling your notes. Millions of students flock to this website to find tutors and access notes that are for sale online. So if you are currently studying or have kept most of your college notes, then it's about time you earn extra cash by selling college notes on Study Pool
You can sell your notes on Study Pool following these simple steps: upload your study materials, old course notes, exam guides and other helpful resources to the site. Study Pool will evaluate the documents for quality. Other students would view your notes, and you get paid $10 each time.
Study Pool accepts study documents for a wide range of subjects and courses, making it one of the best places to sell your notes. According to Study Pool, top sellers make thousands of dollars selling college notes, so this platform is definitely worth checking out.
15. StudentVIP
StudentVip is a note-selling service based in Australia. You can sell your college notes here if you have completed a subject or course and you have high-quality notes.
All you have to do is submit your notes, and their staff will check them out. It's also good to accompany those notes with a description in your own words to expedite the process. Once approved, you can set your own net sales price for each note. The selling price of college notes on StudentVIP range from $14 to $99 ($39 being the average).
You can easily request a transfer of your earnings to your bank account straight from your StudentVIP dashboard.
16. StuDocu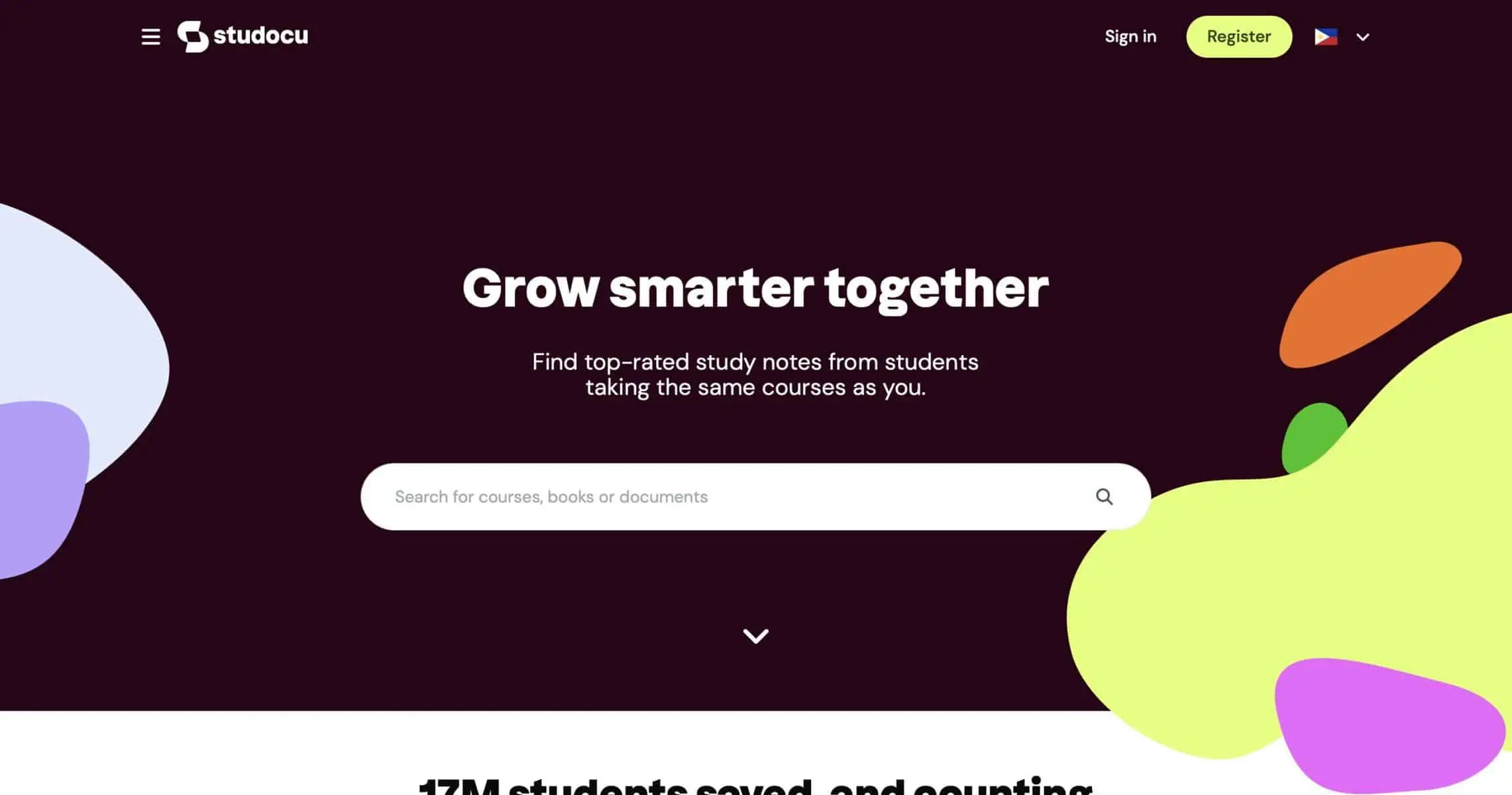 StuDocu is a learning community that serves millions of users in thousands of universities in different parts of the world. It aims to help users find the right study documents to help them with their academics.
You could also start making money selling your notes to StuDocu. Your notes must be in digital format (PDF or Word formats) to be acceptable.
Your document must pass their criteria before you can get paid. For instance, it should be of high quality, do not infringe copyright, and be relevant and in demand. If your document is accepted, you get an offer, and it's up to you if you accept or not. In most cases, you are given a 30% boost should you accept right away.
Conclusion
There you have it — the best platforms for selling your notes.
If you are a student who has always taken comprehensive and accurate notes, you might consider making money this way. You need to take notes for your subjects or courses, anyway, so why not try to monetize them? The income could help offset some of your expenses as you go through your academic journey.
Just remember to only sell your own college notes and not other people's. Also, ensure your notes are entirely your own to avoid issues with plagiarism and copyright. As long as you follow these golden rules, there's no reason why you shouldn't be taking notes and making money from them.
Have you tried selling study notes? If so, how was your experience? Do let us know in the comments.