Want to learn how to get gift cards for free? Here are 17 sneaky ways to get Amazon gift cards and shop for free!
I love Amazon. It's my go-to place to buy just about everything–from gifts and household items to kitchen items, decors and clothing. But who doesn't love Amazon most especially when you learn how to get free Amazon gift cards?
Free Amazon gift cards means FREE stuff from Amazon!
I've earned over $800 worth of gift cards from different sources. Sure, earning $10 gift cards every now and then won't make you rich, but it's almost free money that is easy to get.
I am more of a practical shopper and only use my rewards or free gift cards to buy things we really need.
Today, for instance, I redeemed two of these $10 Amazon gift card to purchase the ingredients I needed to make a year supply of homemade detergent. That equates to over $50 savings on detergent!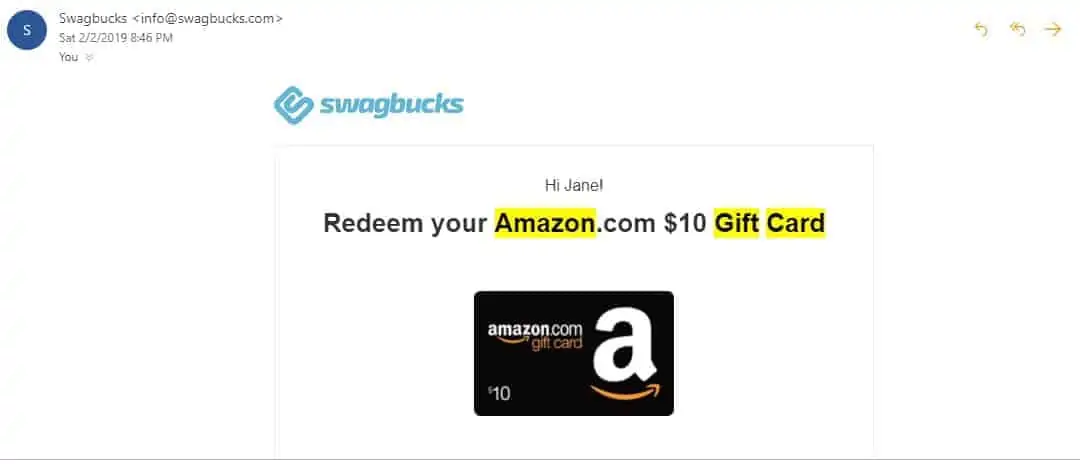 Want to earn free Amazon gift cards, too? Here's a list of easy ways to earn free Amazon gift cards online!
---
Tips to Maximize Your Earning Potential
It is best to sign up for as much of these sites below for more earning opportunities.
Be organized and use one email to sign up for these sites to have easy access to earning opportunities. Write down your log-in information in one place.
There are affiliate links in this post. This means I may earn a small commission (at NO additional cost to you) if you use a service or product through my links. Please read my full Disclosure for more details.
If you are serious about earning Amazon gift cards, I also suggest signing up with Amazon Prime. With Prime, you'll enjoy a lot of benefits such as free shipping so it's a great service to use when you start using your free Amazon gift cards.
You can take advantage of a 30-day trial of Amazon Prime here.
---
My Favorite Ways to Get Gift Cards for Free
Let me start this list with my favorite ways to get free Amazon gift cards!
We all go grocery shopping, but wouldn't it be nice to earn cash while you're doing it? Well, Ibotta works exactly this way. Ibotta is a cash back and mobile coupon app that rewards you for shopping.
Basically, the app displays how much cash back you can get for products you are looking to purchase. When you buy the product from the indicated store, the cash back applies. Now, all you have to do is send a proof of purchase (receipt) through the app to earn cash back. When you have reached $20, you can either convert the points to PayPal money or as an Amazon gift card.
I have been using Ibotta and have accumulated over $800 in cash back and bonuses! You are definitely missing lots of free money if you haven't joined Ibotta yet.
Click here to join Ibotta and receive $10 Free after scanning your first grocery receipts!
---
This is one of my favorite source of free Amazon gift cards!
Swagbucks is a popular loyalty program on the internet. It pays you to do effortless tasks on the web like surfing the internet, shopping online, taking surveys and watching videos among others.
The only difference is that Swagbucks lets you earn some money for your efforts. For instance, if you opt to take high-paying surveys that can sometimes account to $18 each, you'd have enough to cover for your next brunch. And apart from cashing in your Swagbucks points into your PayPal account, you also have the option to collect them as Amazon gift card.
What I like about Swagbucks is that it's relatively simple and straight forward to use. You also know exactly how many points a certain task offers so you can decide whether it's worth taking your time or not.
You can get $20 worth of bonuses today when you join Swagbucks:
Join Swagbucks and get a $5 bonus! Be sure to click the confirm button in the confirmation email from Swagbucks to get this bonus.
Get an extra $10 bonus when you shop on a site where Swagbucks offers a cash back. Swagbucks partnered with thousands of well-known retailers such as Amazon, Walmart, etc.
Receive another $5 bonus when you link your credit card with Swagbucks local.
---
This is another favorite of mine that has paid me over $300 in cash back and bonuses!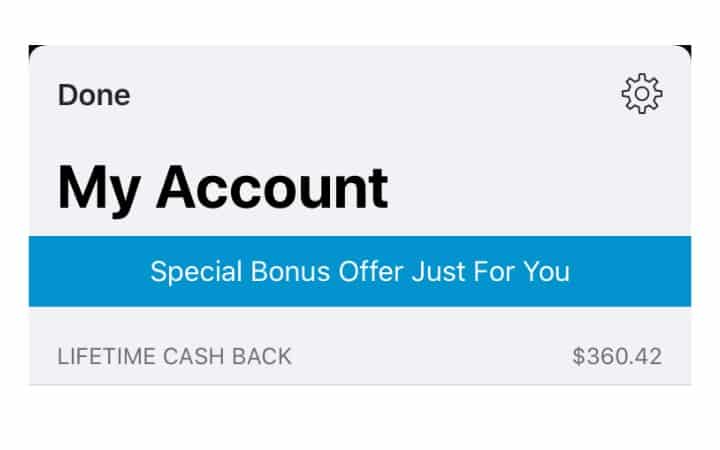 Rakuten (formerly Ebates) is a cash back shopping site. If you use it to shop at any of their 2000+ partner stores, you'll get cash back or free money.
If you shop strategically through Rakuten, you can earn up to 40% cash back on your online purchases so make sure that you use the app or site each time you shop. Or better yet, install this free browser extension on your computer so you'll always be directed to Rakuten whenever you are shopping on any of their partner sites.
Now, to earn Amazon gift card through Rakuten, all you need to do is sign up and you'll get $10 FREE after your first $25 purchase. You can redeem this bonus as $10 Walmart gift card or cash which you can also use to buy Amazon gift card.
---
Answering Surveys
Answering surveys is one of the easiest ways to earn free Amazon gift cards online. Here are legitimate sites you can join to start earning gift cards.
4. Survey Junkie
Survey Junkie is one of the proven and tested methods to earn free Amazon gift cards. If you'd rather spend your leisure time earning and saving money, whether you're on a one-hour commute to work or have that extra 30 minutes to spare before bedtime, then get on Survey Junkie to earn points.
Withover 3 million members, Survey Junkie is probably the most popular web-basedsurvey company today. It's utterly easy to join and sign up, and once you'rein, you can start taking surveys right away. Before you know it, you're readyto claim your free gift cards or cash it to your PayPal account!
---
Ipsos provides surveys and product testing which are equivalent to a number of points. When you've accumulated enough points, you can turn them into PayPal money or redeem as Amazon gift cards.
The points per survey can vary in points, ranging from $0.45 to $2, with an average of $0.90. The more surveys you can do in a day, the more points that you can earn. For Amazon gift cards, you need a thousand points to claim a gift card worth $10. Additionally, Ipsos provides year-end bonuses, referral points (for every individual you successfully recruited to join the Ipsos) and contests.
Related Posts:
---
6. Neilsen National Consumer Panel
You may have already heard of Neilsen as a leading statistic gathering company for television and radio habits, but did you know that Neilsen has a National Consumer Panel which gathers opinions about people's purchases?
To participate, you only need to scan the barcodes of your purchases, indicate the price and perform a quick opinion survey on the said item. If you do this weekly, you have the chance to win free Amazon gift cards!
---
7. Harris Poll
Harris Poll is another survey company that asks for consumers' opinions in exchange for cash and gift cards. You need to be at least 13 years old and living in the US to qualify for Harris Poll surveys. Each survey you take has an assigned "hit," which you can think of as "points" in other surveys. Surveys are conducted in a variety of ways, from telephone surveys, focus group surveys to online and mobile surveys. Once you've accumulated 1250 points, you can redeem your rewards, say in the form of an Amazon gift card, worth $10.
Click here to sign up for Harris Poll Online
---
Global Test Market is another legitimate survey venue where you can earn free gift cards in exchange for your time answering their polls. Unlike the serious-sounding surveys you get somewhere else, you can find here surveys surrounding the fun stuff, such as movies and latest food chain offers. You'll also find opportunities here to test products and earn points.
Global Test Market also pays quite lucratively. For every 1000 points you accumulate, you have the option to redeem a check worth $50, or you could turn 460 points to $20 worth of PayPal money. Or if you prefer, you could get free Amazon gift cards too!
Click here to sign up for Global Test Market
---
9. iPoll
iPoll is one the mobile-centered pollsters today, allowing members to take and complete surveys from their smartphones. This makes earning money and gift cards even more convenient as you can take surveys on-the-go. iPoll's surveys are accessible on the web, as well as on their Google and Apple apps.
You earn $5 just for signing up, and you can start taking surveys right away, with price values ranging from 50 cents to three dollars. You can redeem your points in your PayPal account when you've reached $50, or you could get free gift cards for Amazon instead. There's also a quarterly draw where you can win up to $10,000.
---
InboxDollars is another reputable and legit source of free Amazon gift cards and cash. The company pays you for every survey you take. But not only that, you can simple web-based tasks as well, such as surfing the net, shopping online and playing games and get paid for it.
You get $5 bonus upon sign up, and the money compounds when you refer friends, and they use InboxDollars too!
Sign up for InboxDollars here and get $5 FREE. Again, it's free to join!
---
One Opinion rewards you for your opinion as a consumer. Help companies make better products by answering consumer surveys. One Opinion pays either through PayPal or gift cards.
---
Using Rewards Apps and Websites
MyPoints is a rewards site that allows you to gather points using their shopping portal. MyPoints awards you with a $10 Amazon gift card if you shopped through their website and purchased a minimum of $20. Apart from shopping, you also get points for searching the web, clicking on their links in their emails and answering surveys.
It is free to join; the site is user-friendly, and you would be getting points for tasks you would do on the web anyway.
Join MyPoints here and get $5 Free
---
13. CashCrate
CashCrate is another excellent rewards site that allows you to earn gift cards for free.You'll instantly receive $1 when you sign up, and then you get paid you refer a friend to CashCrate. You get 20% of your friend's earnings,and when they refer the site to other people, you get an additional 10% of what these people make. And when they earn $10, you are also credited $3.
---
14. Earning Station
Earning Station is a relatively new loyalty rewards site, but it has been increasingly popular since it was founded in 2011. It is open to US residents age 18 years old and above. Like other similar websites, Earning Station rewards members after completing a variety of web-based tasks such as watching videos, answering surveys and completing offers. You may redeem points as cash (to your PayPal account) or as gift cards from famous merchants like Amazon.
---
Earn Free Amazon Gift Cards Online by Shopping Online
15. Honey
Honey is a web extension that lets you shop the best deals so you can save money and even earn free amazon gift cards along the way. The extension is available in almost all browsers, including Google Chrome, Edge, Safari, Opera and Firefox.When you're shopping, you use the Honey extension instead of the store's website. It will notify you of coupons that apply to the items you are shopping for. You can also buy on Amazon using the extension, and you'll see a badge that tells you whether it is the best offer or not. You may also get cash back when shopping at certain stores. And apart from the Amazon gift cards, you may also convert your cash back points as PayPal money too!
---
Top Cashback is one of the most generous loyalty programs on the web. Similar to other cashback websites, you need to log into the Top Cashback portal and do your shopping from there. But unlike others, the site does not keep a commission from selling. Instead, they give you back the money for shopping using their sites.
That being said, Top Cashback is one of the highly rated shopping websites there is, offering high cash backs from a wide range of merchants. They don't require a minimum threshold. So, when you want to cash out $1 from your account, you don't need to wait until you've accumulated $10.Lastly, your cash is 3% more when converted into Amazon cash. For instance, if you have $10 in cash back, you'll instead get $10.30 in Amazon gift cards.
---
---
17. Amazon Affiliate Programs

The Amazon affiliate programs are open to those who own blogs and websites. Affiliate marketing is a fantastic way to earn passive income, and you have the option to convert your earnings to Amazon gift cards. All you have to do is to become an Amazon associate, place Amazon links on your site (such as on your blog post), and when someone comes over your website, clicks on the link and makes a purchase, you earn a commission.
It's an "almost" effortless way to earn money because you only need to do the work only once. If you work on your site's traffic and engagement, you'll have more people coming into your website, and the chances of them clicking on the affiliate links also increase.
18. Amazon Trade in Program
Do you have old books or electronics such as laptops, video games and computers to sell? Need to declutter your home and at the same time earn Amazon gift cards on your clutter? Then, the Amazon Trade In program is what you need! Amazon will pay you Amazon gift cards for your stuff!
Amazon also gives you a free pre-paid USPS or UPS shipping label so all you need to do is send off the items you want to sell.
Ready to Get Free Amazon Gift Cards?
It's incredibly easy to win free Amazon gift cards and most of them are even fun and interesting. With these many options, you'll surely find some that you'd love to spend your time on. And before you know it, you'd have free gift cards ready to use. So, start looking for ways that best suits you, sign up and enjoy accumulating points.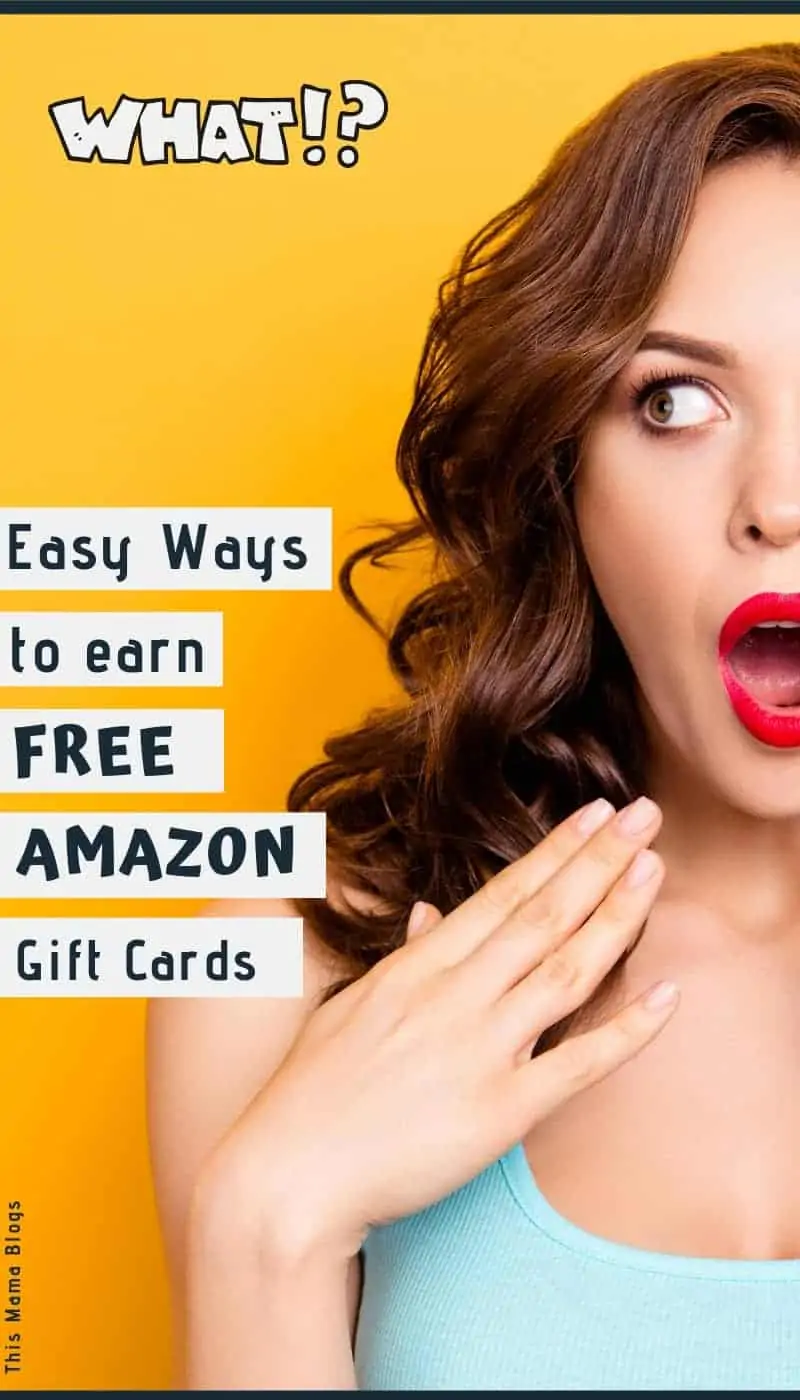 Like this post? I would be really happy if you shared this post with your friends!